Best Winter Skin Care Tips
The best winter skin care tips can be quite simple. Winter can be harsh on your skin, leaving it dry, flaky, and irritated. But with the right skin care routine, you can keep your skin looking and feeling its best throughout the colder months.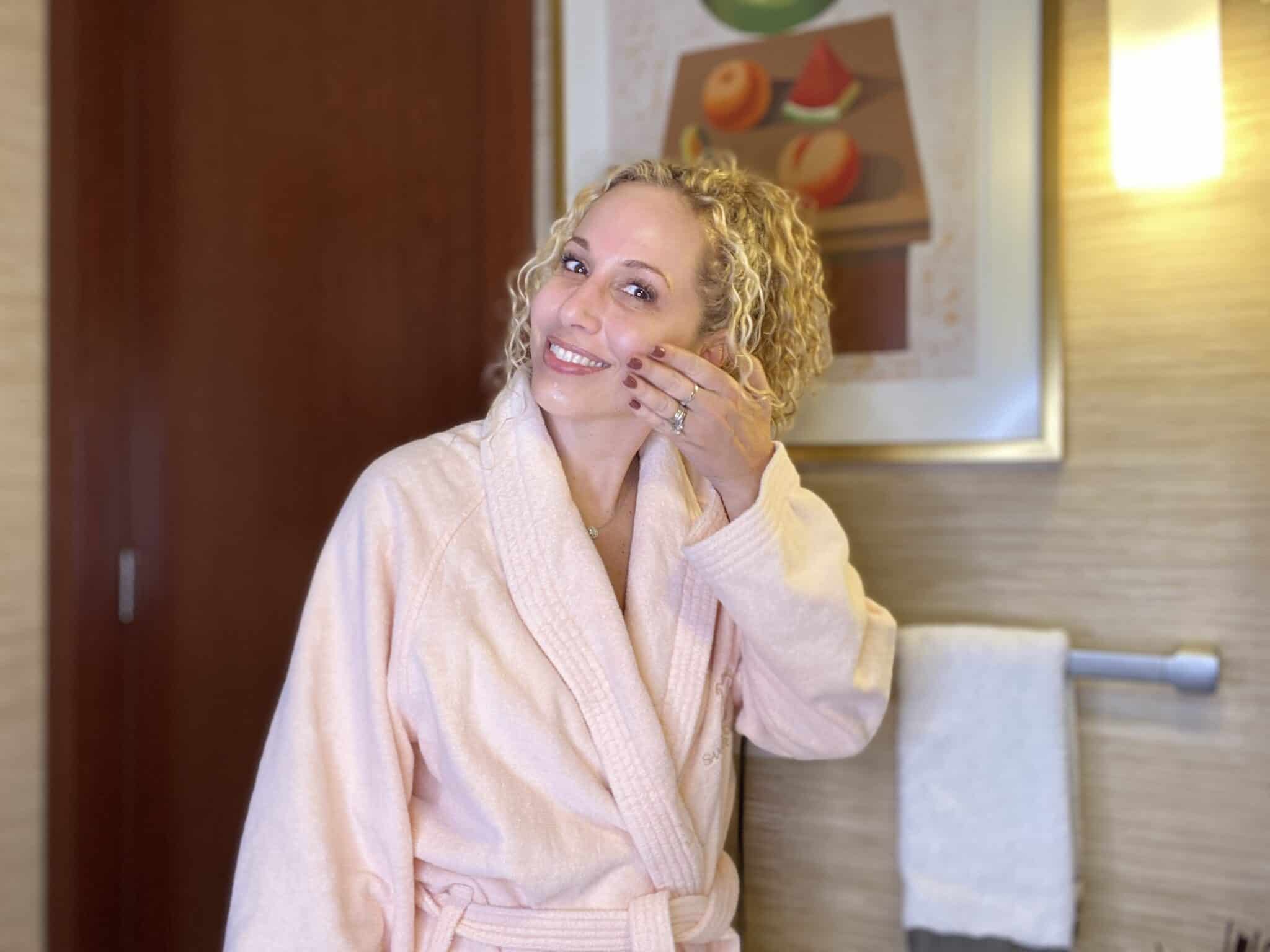 Winter is a time when the skin needs extra care and attention. Cold temperatures, low humidity, and harsh winds can all take their toll on the skin but you can start making a few changes so you have healthy skin even in dry, cold weather. To keep your skin looking and feeling its best during the winter months, it's important to follow a consistent skin care routine that is tailored to the specific needs of your skin while adapting it to the cold air of the season. Keep in mind you also might need extra steps to protect your skin barrier during the winter season.
Easy Winter Skin Care Routine
The first step in any winter skincare routine should be to gently cleanse the skin. This is important because it removes dirt, oil, and makeup that can clog pores and lead to breakouts. Look for a gentle, non-foaming cleanser that won't strip the skin of its natural oils. A cold cream or cleansing balm can feel extra hydrating so use that if your skin feels tight or is flaky. Avoid rinsing with hot water, as this can dry out the skin even more. Instead, use lukewarm water and be sure to rinse thoroughly.
The second step is to nourish your skin with a serum. Hyaluronic acid and niacinamide are great ingredients that can can help seal in moisture. Serums also help minimize the appearance of fine lines and can offer a protective barrier against dry air.
Next, it's important to moisturize the skin. This is especially true during the winter when the air is dry and the skin is more likely to be dehydrated. Look for a moisturizer that is formulated for your specific skin type, whether that be oily, dry, or combination. Tip: apply the moisturizer while the skin is still damp, as this will help to lock in moisture. You can use a facial oil as a moisturizer, too.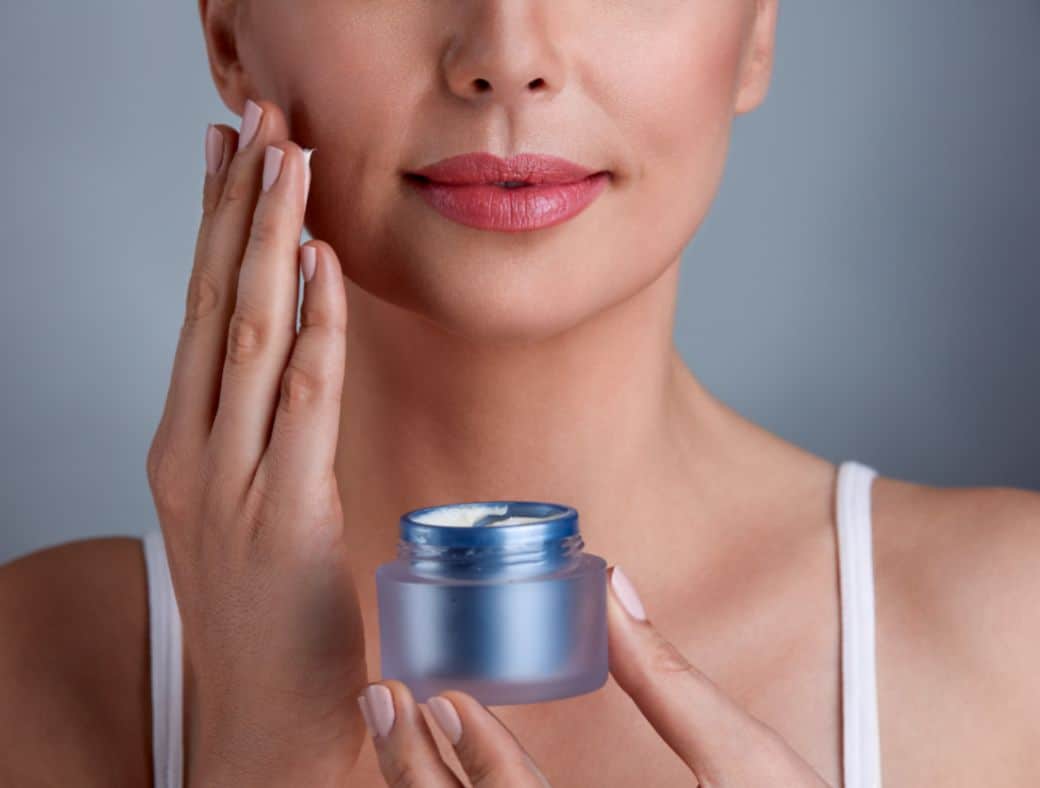 Should I exfoliate my skin in the winter?
Exfoliation can be important during the winter months, as it helps to remove dead skin cells and leave the skin feeling smooth and refreshed. However, be careful not to over-exfoliate, as this can strip the skin of its natural oils and leave it feeling dry and irritated.If you have sensitive skin, I would skip exfoliation and simply use a washcloth when you rinse your skin. If you have oily or combination skin, opt for gentle exfoliants with chemical exfoliants like salicylic acid or glycolic acid . You can also try light scrubs to combat dull skin.
Should I wear SPF in the winter?
In addition to following a consistent skincare routine, there are a few other things you can do to take extra care of your skin during the winter months. One of the most important is to protect the skin from the sun. Even though the sun may not be as strong during the winter, its rays can still cause damage. Be sure to use a sunscreen with at least SPF 30 every day, even when it's cloudy.
Top products to care for your skin in the winter season
How To Soothe And Hydrate Dry Skin In The Winter
Dry skin is a common problem during the winter months, as the cold weather and low humidity can strip the skin of its natural oils. The good news is that there are a few simple steps you can take to combat dryness and keep your skin looking and feeling its best.
Moisturize regularly: One of the most important things you can do to prevent dry skin is to moisturize regularly. Look for a moisturizer that is specifically formulated for dry skin and apply it to your face and body after showering or bathing. Tip: use your night cream or a richer moisturizer during the day if your skin is feeling super dry.
Use a humidifier: Running a humidifier in your home can help to add moisture to the air and prevent your skin from drying out. This is particularly helpful if you live in a dry climate or if you spend a lot of time indoors with the heat on.
Avoid hot showers: While a hot shower may feel good on a cold winter day, the hot water can strip your skin of its natural oils. Instead, opt for lukewarm water and keep your showers short to minimize dryness. This also helps relieve itchy skin due to dryness.
Use a gentle cleanser: Avoid using harsh soaps or cleansers on your skin, as they can strip away natural oils and leave your skin feeling dry and tight. Instead, opt for a gentle, fragrance-free cleanser, a face oil, cold cream or cleansing balm.
Read labels! Products that contain ingredients like glycerin, hyaluronic acid, niacinamide, urea, and lactic acid can provide hydration.
Protect your skin barrier. Look for products that contain ceramides, which help to strengthen the skin's natural barrier and prevent moisture loss thanks to fatty acids.
Avoid using products that contain alcohol or other harsh ingredients, as they can dry out your skin.
Use sunscreen: Just because the sun is not as strong in the winter doesn't mean you don't need to protect your skin from its harmful UV rays. Make sure to use a sunscreen with at least SPF 30 on any exposed skin, even on cloudy days. This also helps prevent skin cancer.
Consider adding a facial oil to your routine: Facial oils can provide a much-needed boost of hydration to your skin during the winter months, helping to lock in moisture and protect your skin from the elements. Even if you have oily skin, you can have dehydration. Clarins has wonderful facial oils for different skin types.
Don't forget your lips! They can dry out pretty quickly so don't lick them, especially when humidity levels are low. Petroleum jelly is an occlusive ingredient that helps seal in moisture. At night, try a lip mask like La Neige or use Aquaphor. For me, the best lip balm is the uber expensive one from La Mer.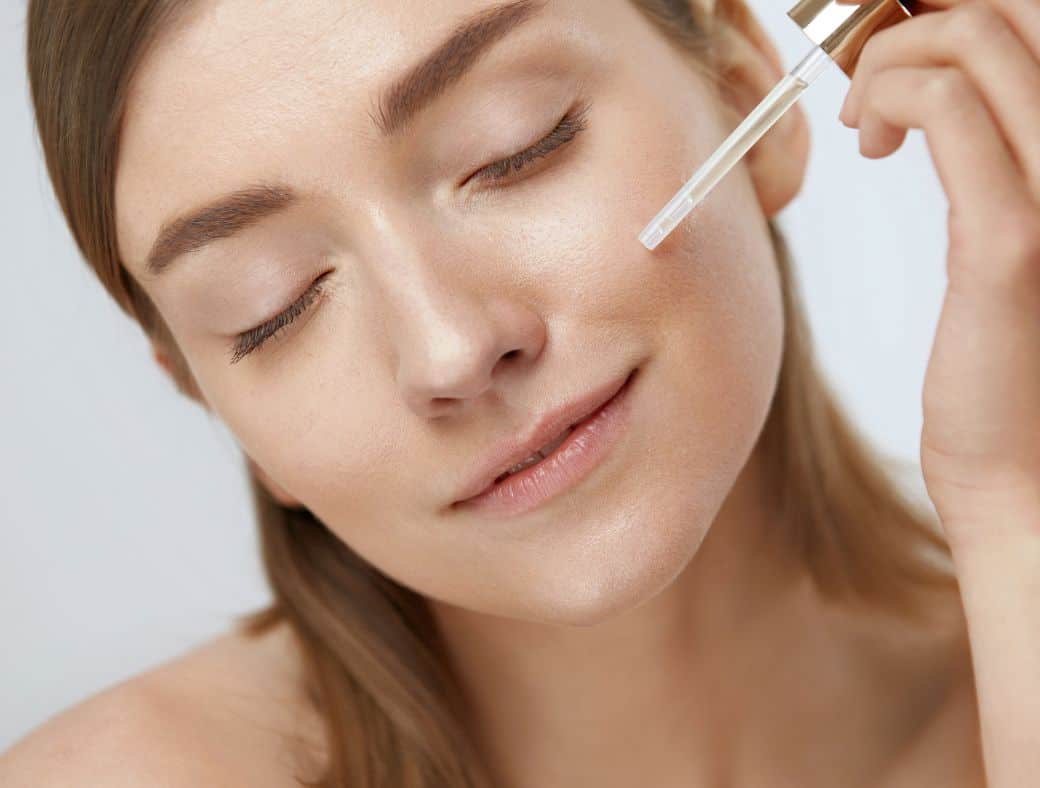 By following these simple skincare tips, you can keep your skin looking and feeling its best all winter long. Remember to be gentle with your skin and to listen to its needs. If you notice any changes or concerns, don't hesitate to consult with a board-certified dermatologist, especially if you notice irritated skin or excessive flaky skin.
More skin care tips