Best Ways To Celebrate Valentine's Day At Walt Disney World
Looking for ideas to celebrate Valentine's Day at Walt Disney World? We have you covered! This is such a special time to celebrate love, affection and friendship, and Walt Disney World has so much to offer that it is the perfect place to spend February 14th. It doesn't matter if you're a first-time visitor or a seasoned guest, there are plenty of unique and magical ways to celebrate this special day.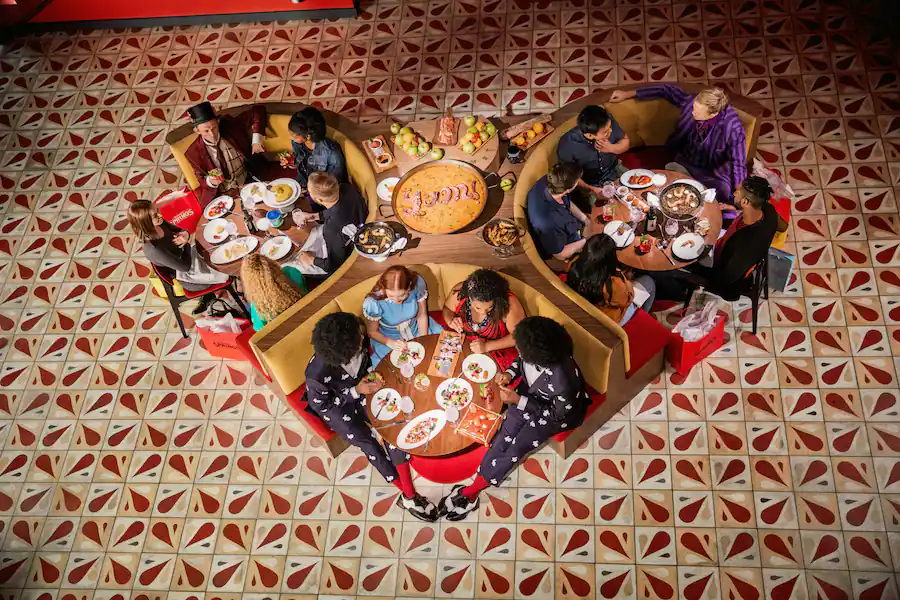 Whether you will have a special date night eating around the world at Epcot or celebrating with your family at the most magical place on Earth, there is something for everybody when you celebrate Valentine's Day at Walt Disney World. Pro tip: make reservations using the free My Disney Experience app to make sure you don't waste your time waiting for last minute walk-in availability. That way you can have the most romantic Disney Valentine's Day!
Valentine's Day at Disney Springs
Go to Disney Springs where you can enjoy the Valentine's Day Specials at Jaleo by José Andrés. Delightful tapas and postres will leave you pining for more!
Looking for exotic flavors? Try the scallop carpaccio with raspberries and rose petals. How romantic! Or for a rich and robust dish, savor the delicious Chuletón a la Parrilla. The 32 oz. Josper grilled ribeye is served with confit piquillo peppers for a truly unforgettable culinary experience.
When it is time for dessert, indulge in strawberry cava sorbet with white chocolate foam or sopa de frutos rojos with olive oil yogurt ice cream, especially crafted for fruit lovers.
Have a sweet tooth? Make sure to also stop by Amorette's Patisserie, which is know for its elaborate and delectable pastries, cupcakes and sweet treats. The line is worth it!
Resort Restaurants Celebrate Valentine's Day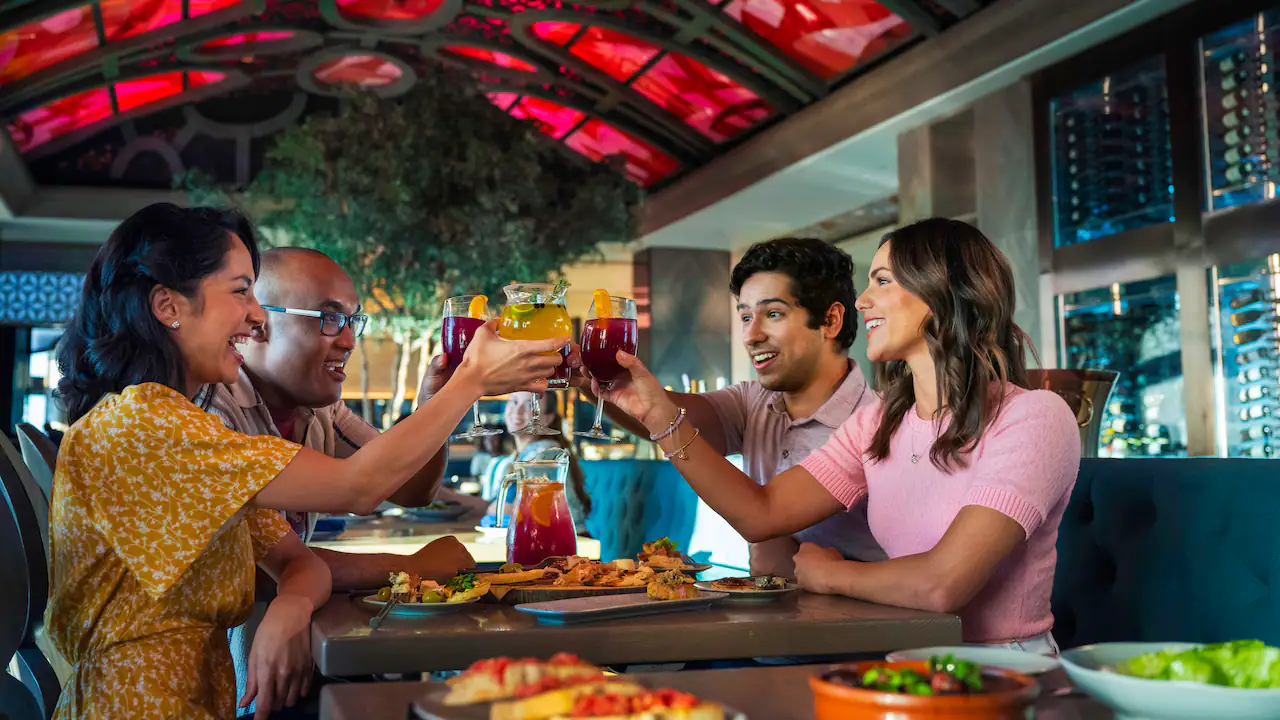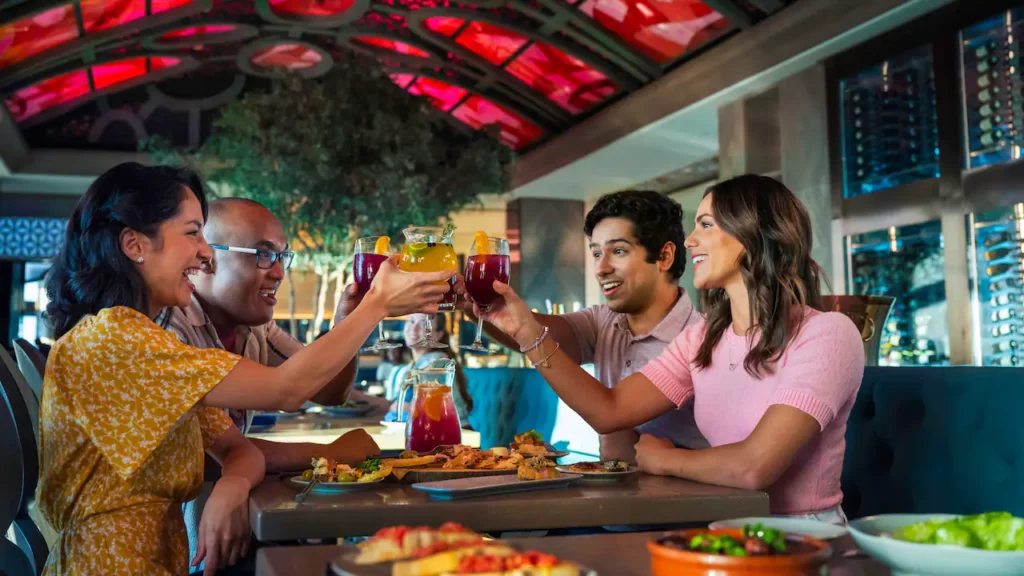 There is so much to try at Disney World resort restaurants that it can get overwhelming to pick one. I always check for availability on the free My Disney Experience app and have been able to secure some in demand restaurants at the last minute. Keep in mind you will need a credit card to secure your reservation.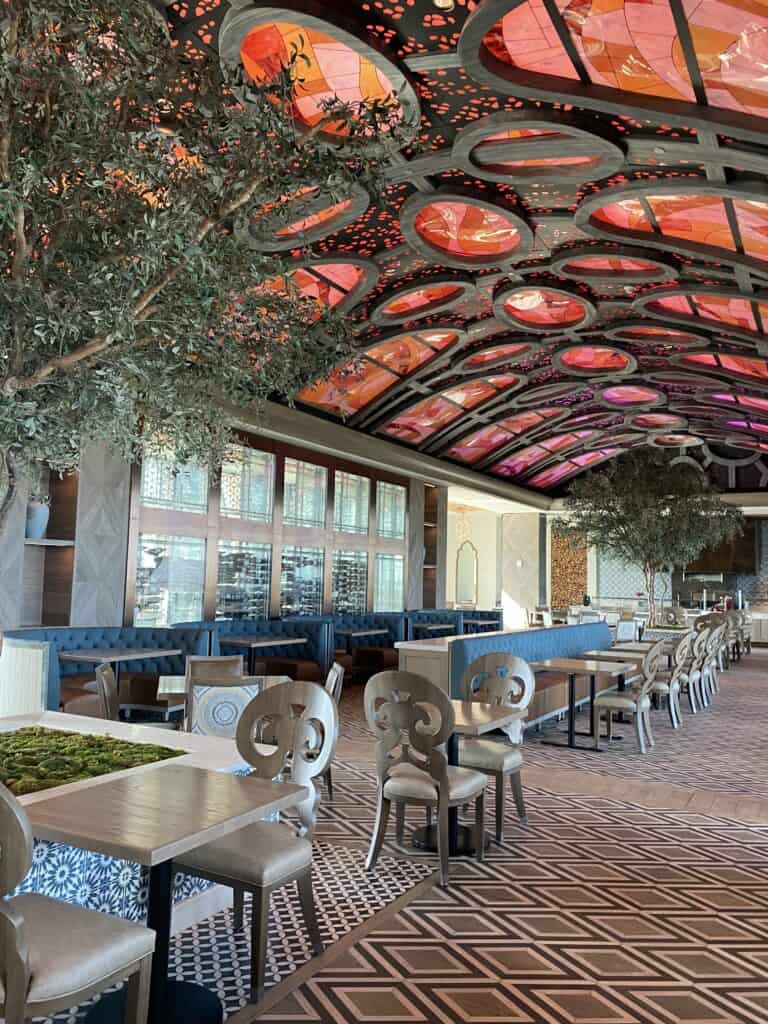 Also, keep in mind many restaurants offer a special menu and that you have a delicious meal at the hotels. At Disney's Coronado Springs Resort, try Toledo – Tapas, Steak & Seafood for delicious dishes and a unique rooftop experience. The Chef's Signature Dinner for Two includes their famous Chuletón Bone-In Rib Eye, flight of four pintxos (kebabs), artisanal charcuterie, and a dessert tasting with sweet and tart notes meant to be shared with your special someone.
Just a few steps away make sure to stop by the gorgeous: Dahlia Lounge. This romantic spot is surrounded by décor that highlights Spanish surrealism in a lovely environment. They offer a wide array of beverages from Spain and California, as well as handcrafted cocktails and beers, which perfectly complement delectable tapas.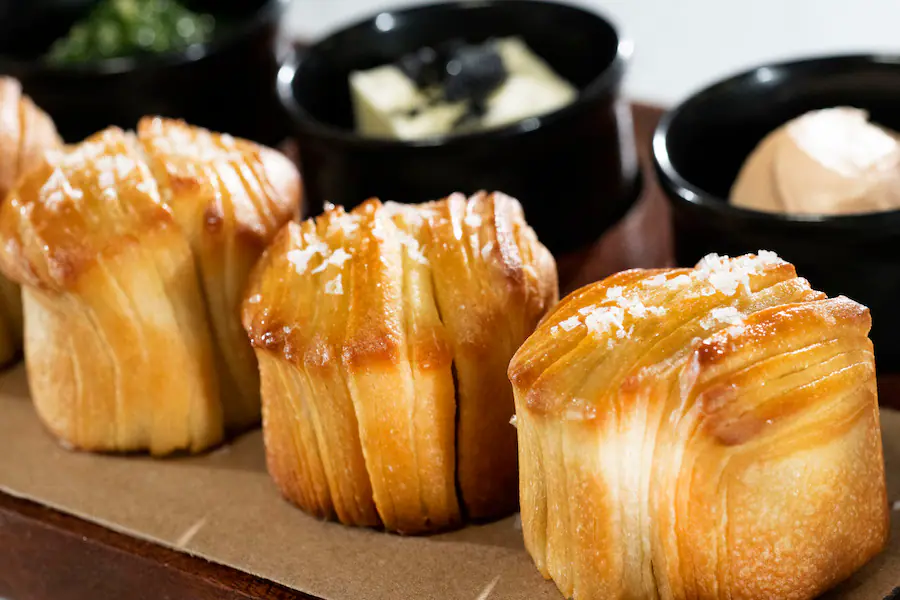 If a tropical adventure is more your style, visit Sebastian's Bistro at Disney's Caribbean Beach Resort where you can get a taste of the Caribbean. Don't miss their famous buttery house-baked pull-apart rolls. Their slow-cooked mojo pork with mango sambal and cilantro rice and beans also get rave reviews. This casual dining and family-style restaurant is perfect for the familia. Thanks to the restaurant's inclusive menu that offers allergy-friendly and plant-based alternatives, everybody can fully enjoy and celebrate love and friendship on February 14.
Make sure to look for special Valentine's Day treats at Disney Springs and the Disney resorts´ quick service locations. Each year they have gorgeous creations to celebrate the season of love for a limited time, so check them out. If you're at Magic Kingdom or at Disney Springs, make sure to get the special Dole Whip!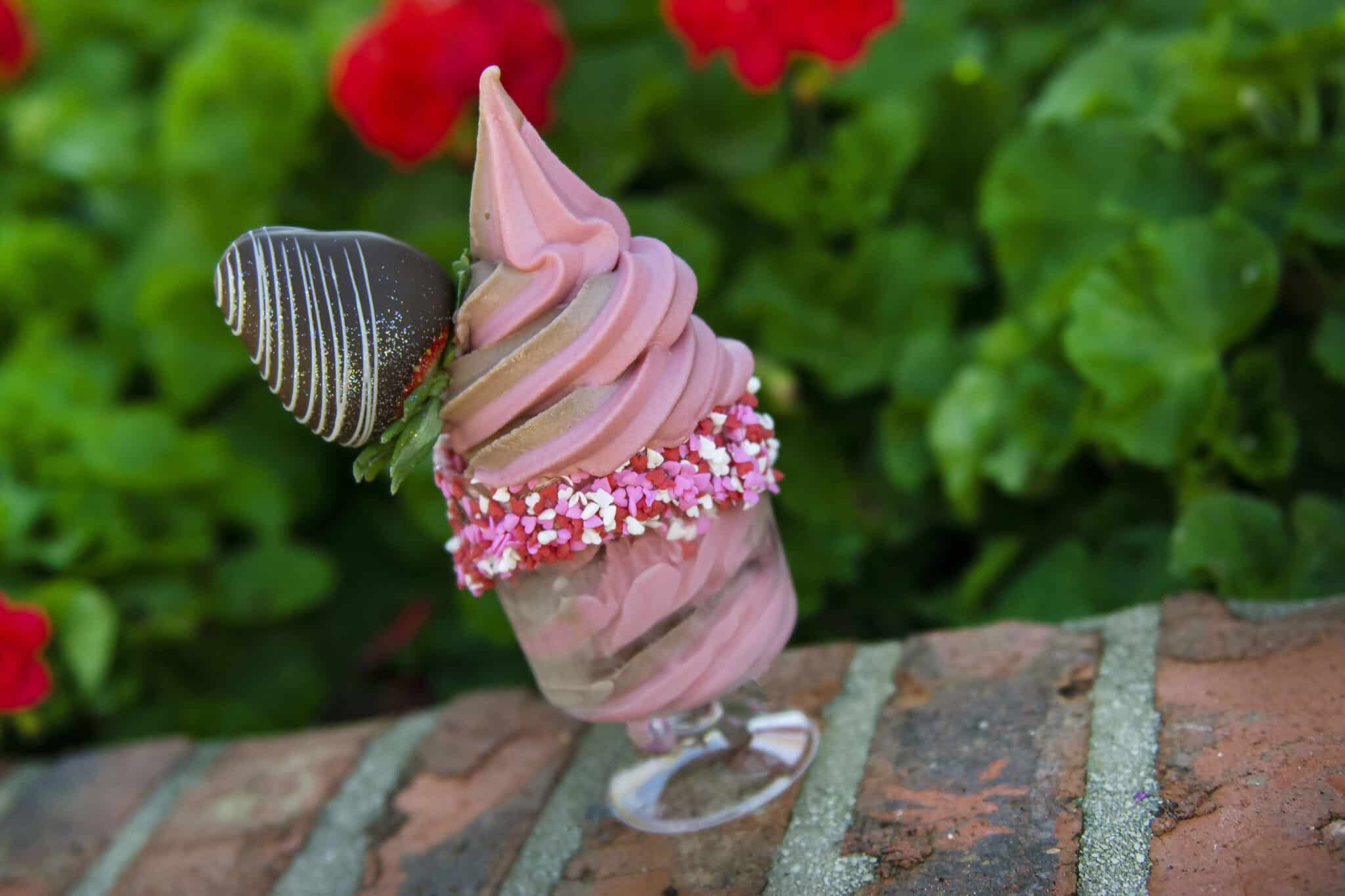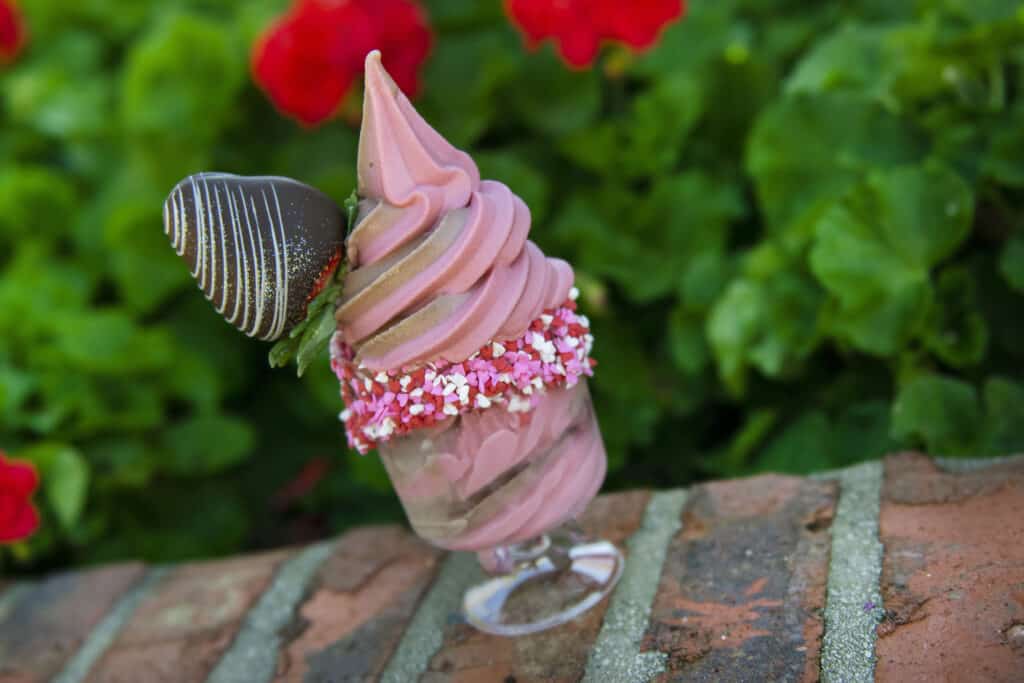 Ideas To Celebrate Valentine's Day At Disney World
Here are the best ways to celebrate Valentine's Day at Walt Disney World in 2023: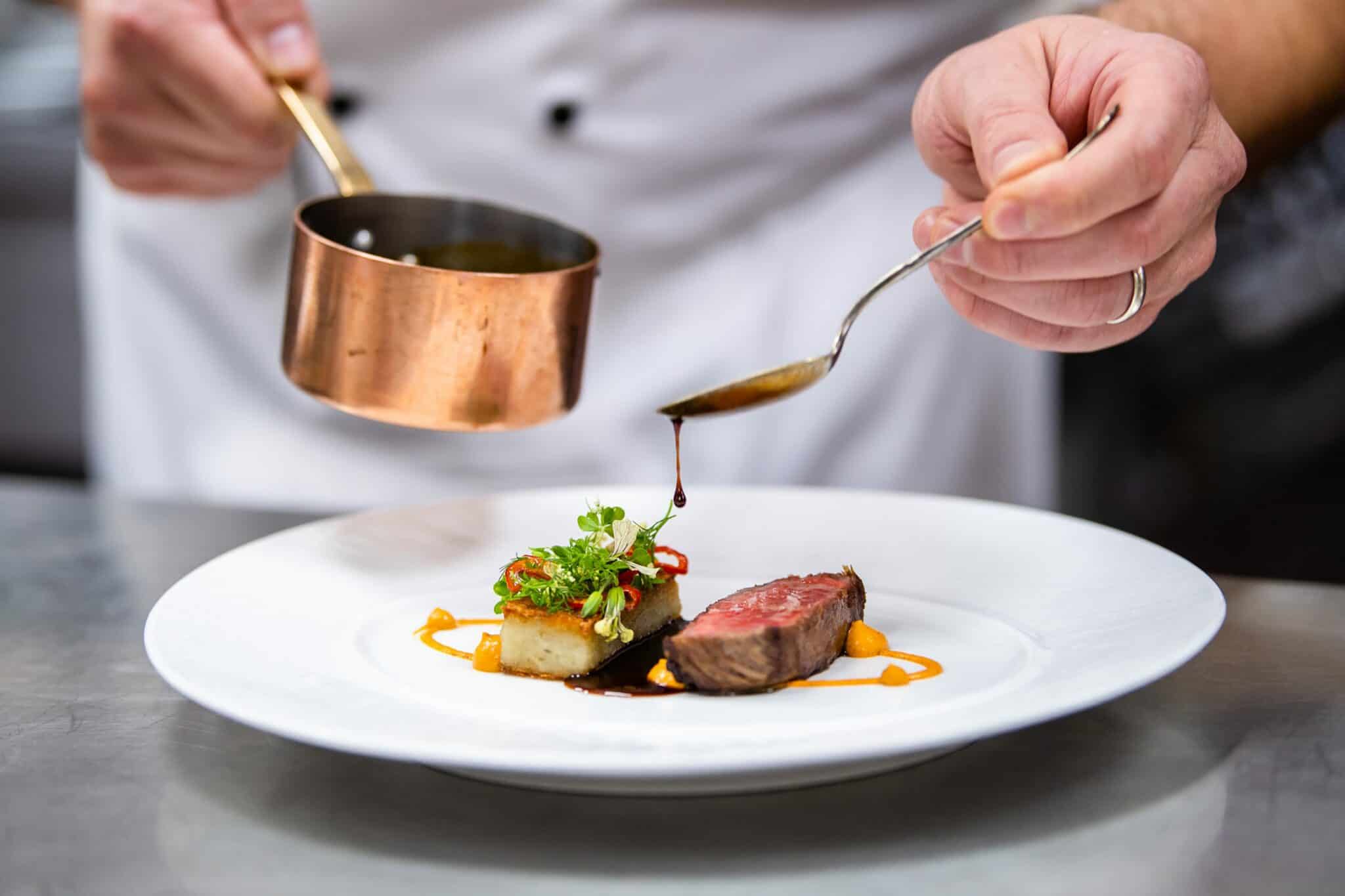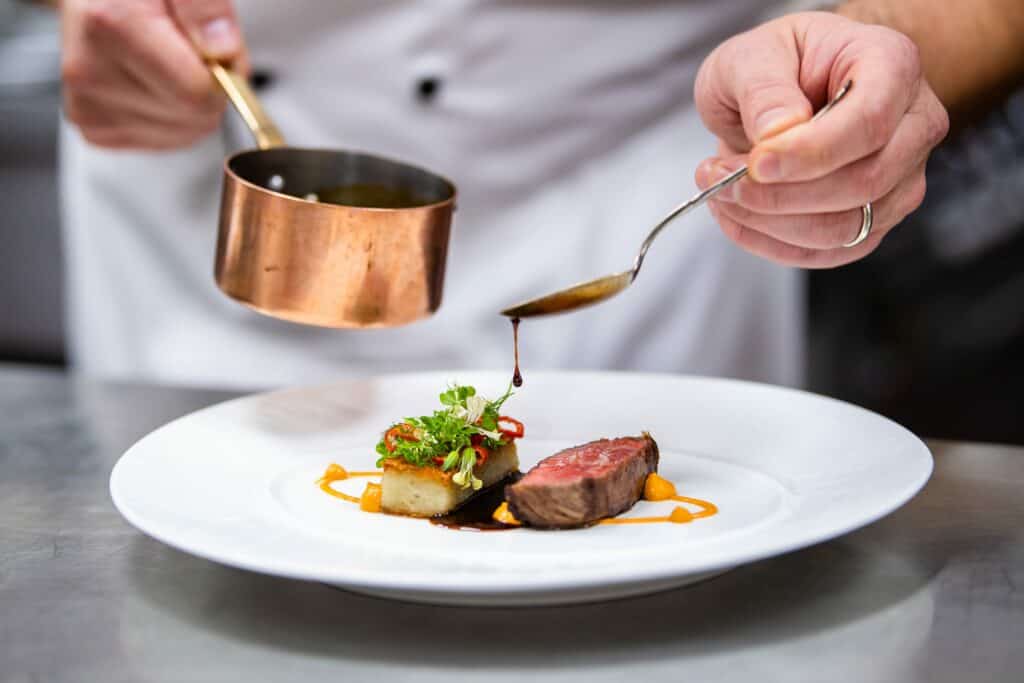 Enjoy a romantic meal at a signature restaurant – Walt Disney World is home to some of the world's finest dining experiences, including California Grill at Disney's Contemporary Resort, Jiko at Disney's Animal Kingdom Lodge, and Victoria & Albert's and Narcoossee's at Disney's Grand Floridian Resort. Topolino's Terrace at the Riviera Resort has outstanding Italian food and the most gorgeous terrace view but it can be hard to get a table. If you'll be at Disney's Hollywood Studios, the Hollywood Brown Derby is a great choice, while at Disney's Animal Kingdom, I highly recommend Tiffins. Treat your sweetheart to a luxurious meal, complete with the finest cuisine and wines. Tip: Ask whether there is a special Valentine's Day menu and the price to avoid any surprises.
Take a private VIP tour – Experience Walt Disney World like never before with a private VIP tour. Your personal guide will escort you and your loved one to all the best attractions and experiences in the parks, ensuring a truly unforgettable experience.
Go on a scenic boat ride – Take a peaceful and romantic boat ride on the Seven Seas Lagoon or Bay Lake, especially at night so you can watch the Magic Kingdowm fireworks. You'll have the opportunity to take in the sights and sounds of Walt Disney World while enjoying each other's company.
Have a couples spa day – Relax and recharge at one of the many spa and wellness centers in Walt Disney World. Enjoy massages, facials, and other treatments designed to leave you feeling refreshed and relaxed.
Watch the fireworks – End the night with a magical fireworks display above the Cinderella Castle at Magic Kingdom Park. It's a beautiful way to end a romantic evening and celebrate your love.
Eat and drink your way around the world at EPCOT – Explore the cultures, cuisines, and sights of different countries at the World Showcase. It's a great way to learn about new cultures and bond as a couple.
Enjoy a dessert party – Indulge in sweet treats and enjoy a special dessert party with your loved one. Walt Disney World offers many different dessert parties, including the Pirates and Pals Fireworks Voyage, the Tomorrowland Terrace Fireworks Dessert Party, and the Frozen Ever After Dessert Party.
Take a horse-drawn carriage ride – Take a relaxing horse-drawn carriage ride through the picturesque Fort Wilderness Resort. Enjoy the scenery, hold hands, and cherish each other's company for $55 per person. Find all the details here.
Share a special moment in front of the castle – End your day with a special moment in front of the Cinderella Castle. Snap a photo and make a memory that will last a lifetime. Even better: take advantage of the Disney PhotoPass photographers to get perfect pictures even at night time.
Go on a romantic stroll around the Boardwalk – Take your time walking around the Boardwalk, stop for ice cream at Beaches and Cream, have pizza or take the friendship boat to Epcot in time to watch the fireworks. It's great way to spend quality time together and create special memories.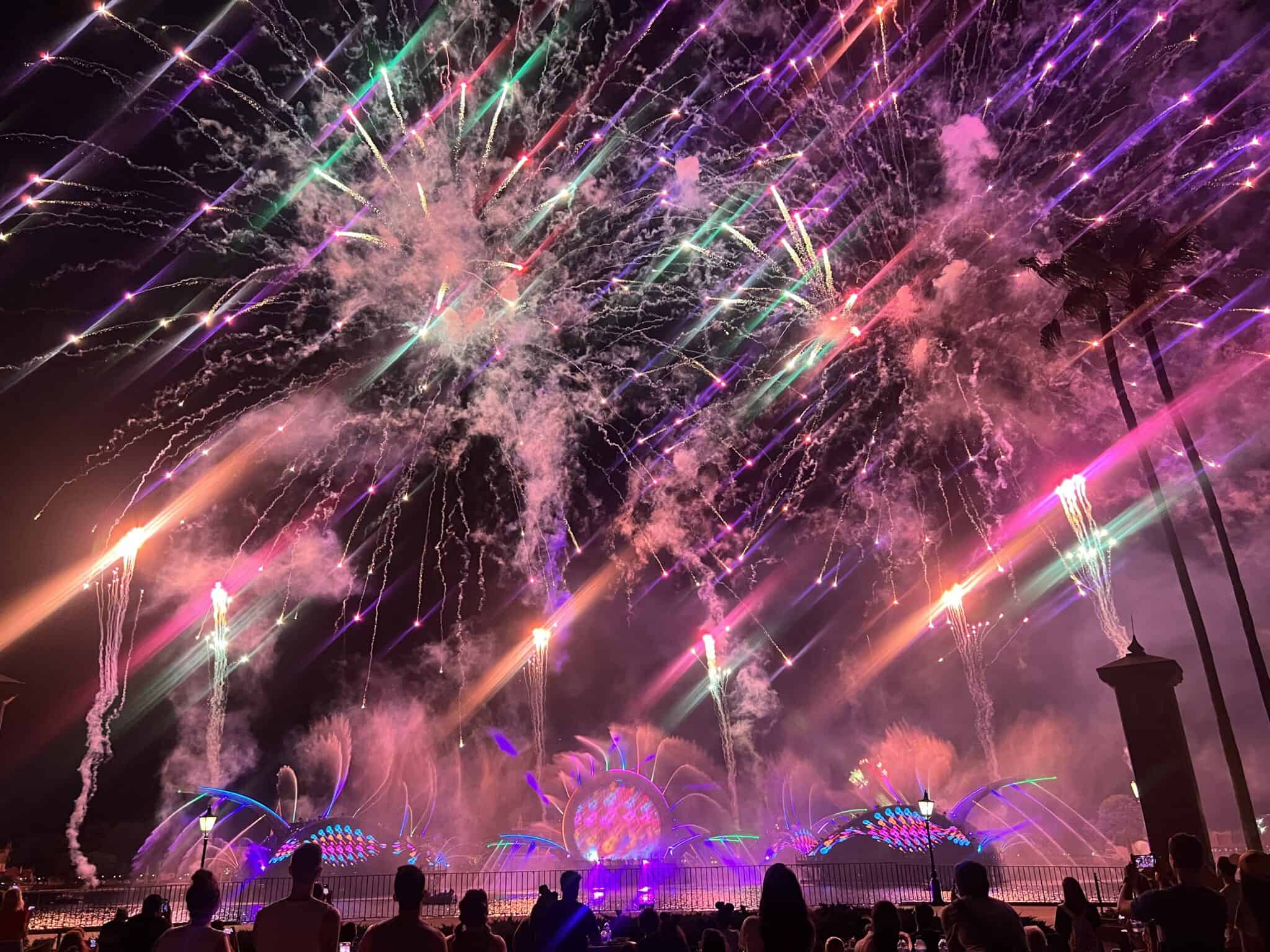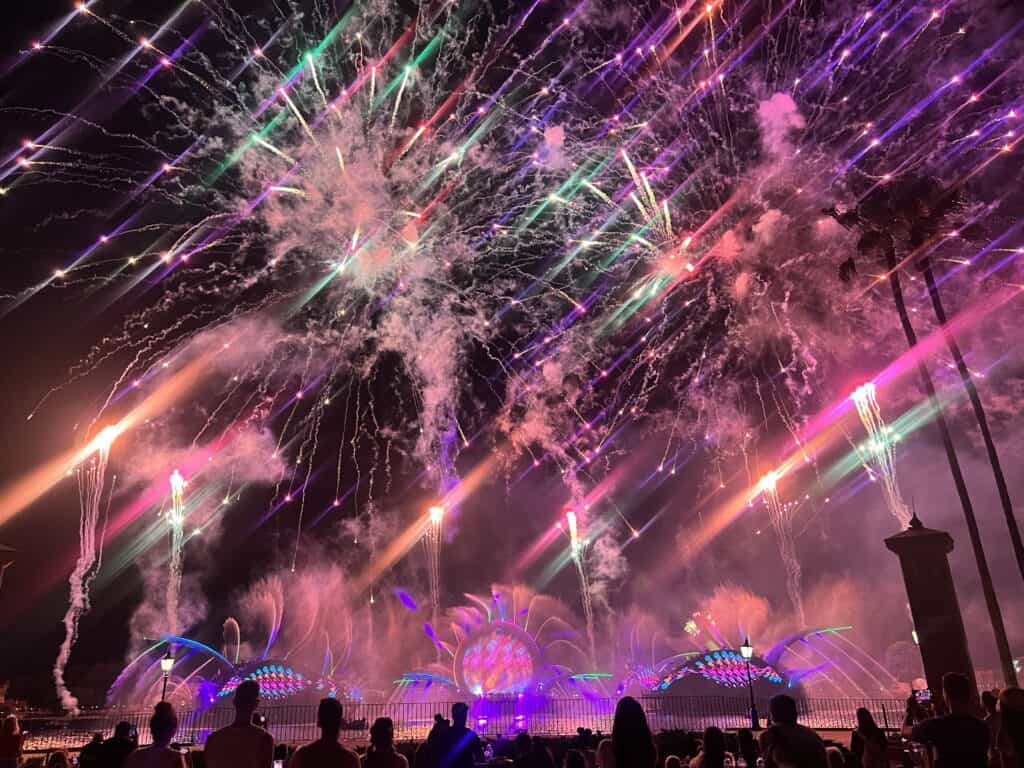 These are just a few of the many ways to celebrate Valentine's Day at Walt Disney World Resort. Hopefully these ideas to make your celebration at Disney World unforgettable will help you plan the perfect evening. No matter how you choose to spend this special occasion, you'll create memories that will last a lifetime. You can also find more tips at the Disney parks blog. Happy Valentine's Day!
More Disney World Tips