Behind The Good Dinosaur's Storytelling Process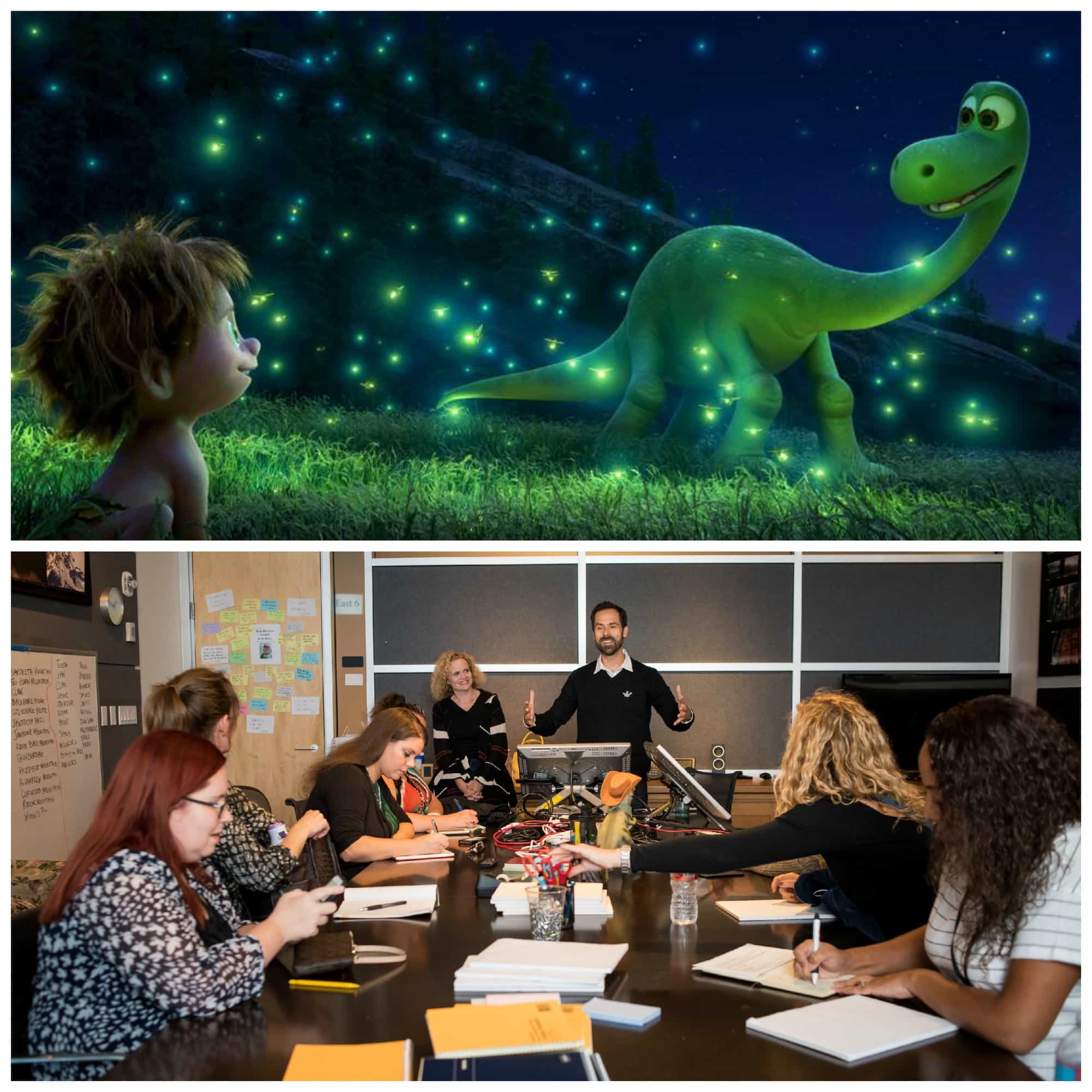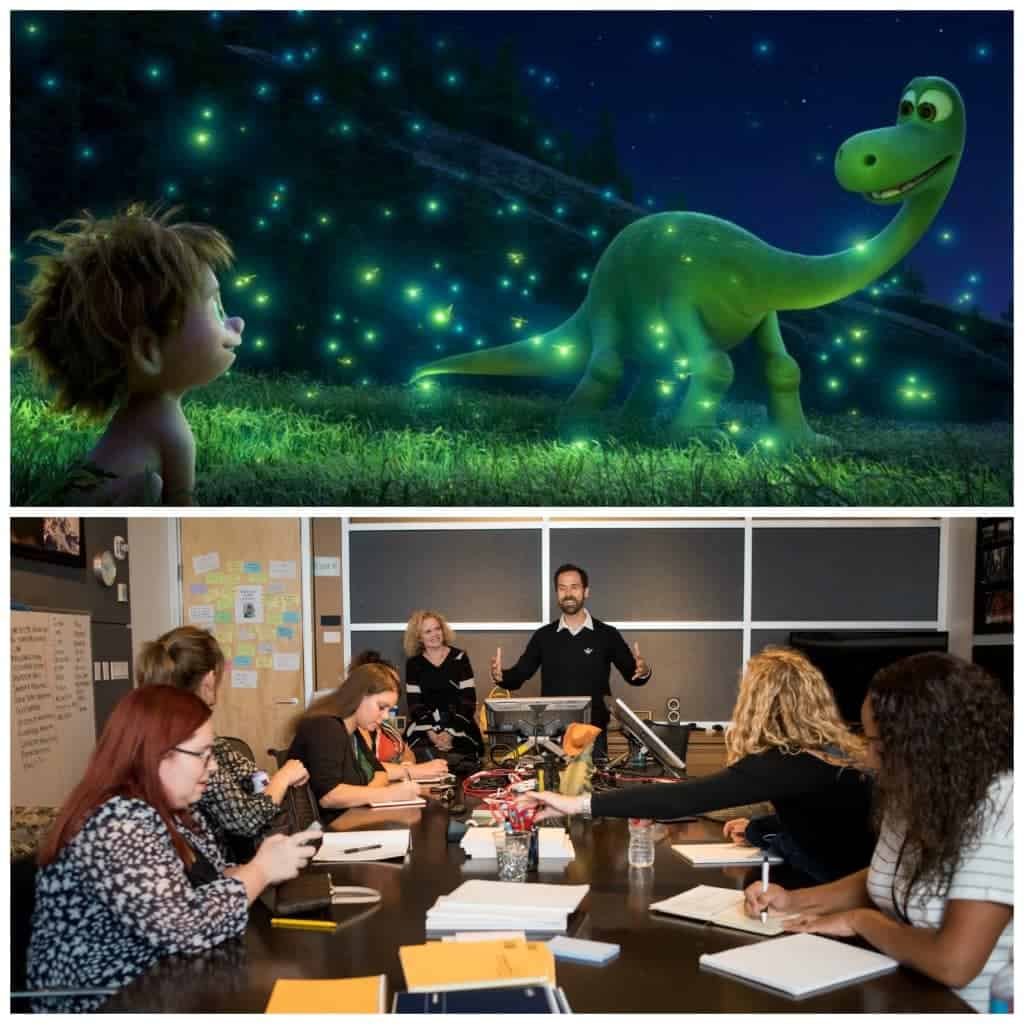 At Pixar everybody knows the importance of good storytelling and pitching their ideas when creating new movies and animated shorts. During the making of The Good Dinosaur, the team even took the process a step further and created a digital story room where everybody was working together, including the story team. This was a natural step because as Story Supervisor Kelsey Mann mentions, Pixar is a community where they are used to collaboration.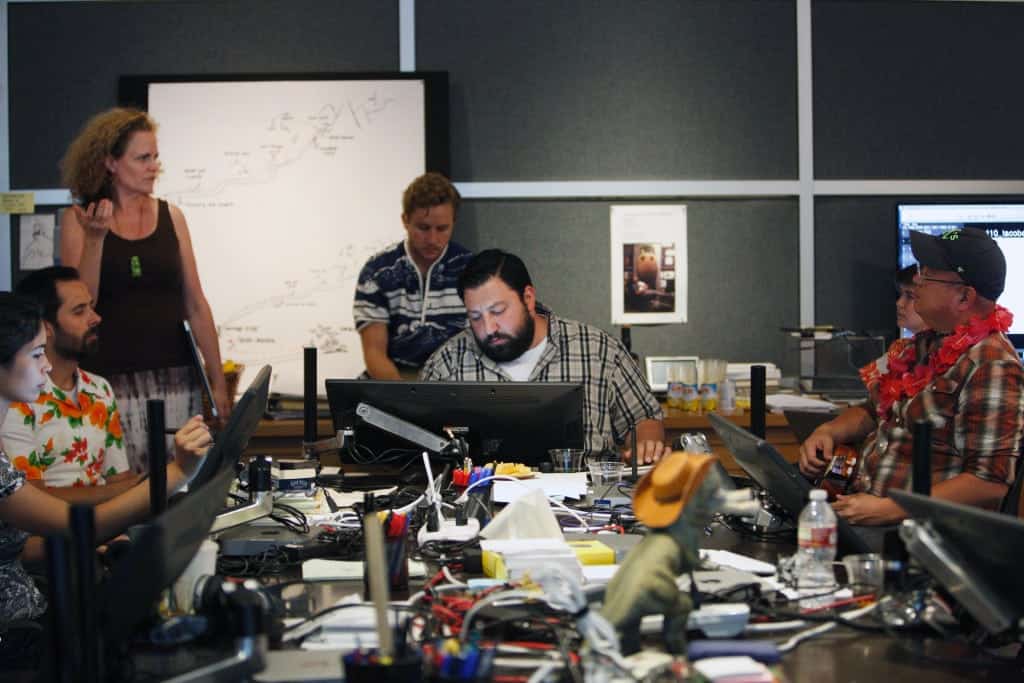 He credits this new method to director Peter Sohn. "Pete's social personality was key to working in this new way." New technology also helped, thanks to the Cintiq tablets. "We had 6 to 7 Cintiq's and we could draw together." They aren't portable, so they drew, wrote and boarded The Good Dinosaur in that story room. It made a long and tedious process much more enjoyable. "It was kind of therapy," joked Mann.
For screenwriter Meg LeFauve it was also a novel approach that she really enjoyed. Even with the increased collaboration and instant feedback that the digital storyroom allowed for, one thing stayed the same. "The writing process means needing to let go at some point because the story's not mine." In many ways, it's the team's.
READ ALSO: 16 Fun Facts About The Good Dinosaur
Once moviegoers see The Good Dinosaur in theaters on November 25, they probably will feel the story is a part of them, too.
READ ALSO: Your Kids Will Love These Fun and Free The Good Dinosaur Activities