If you need to impress Star Wars fans, these Baby Yoda Oreos are just what you need.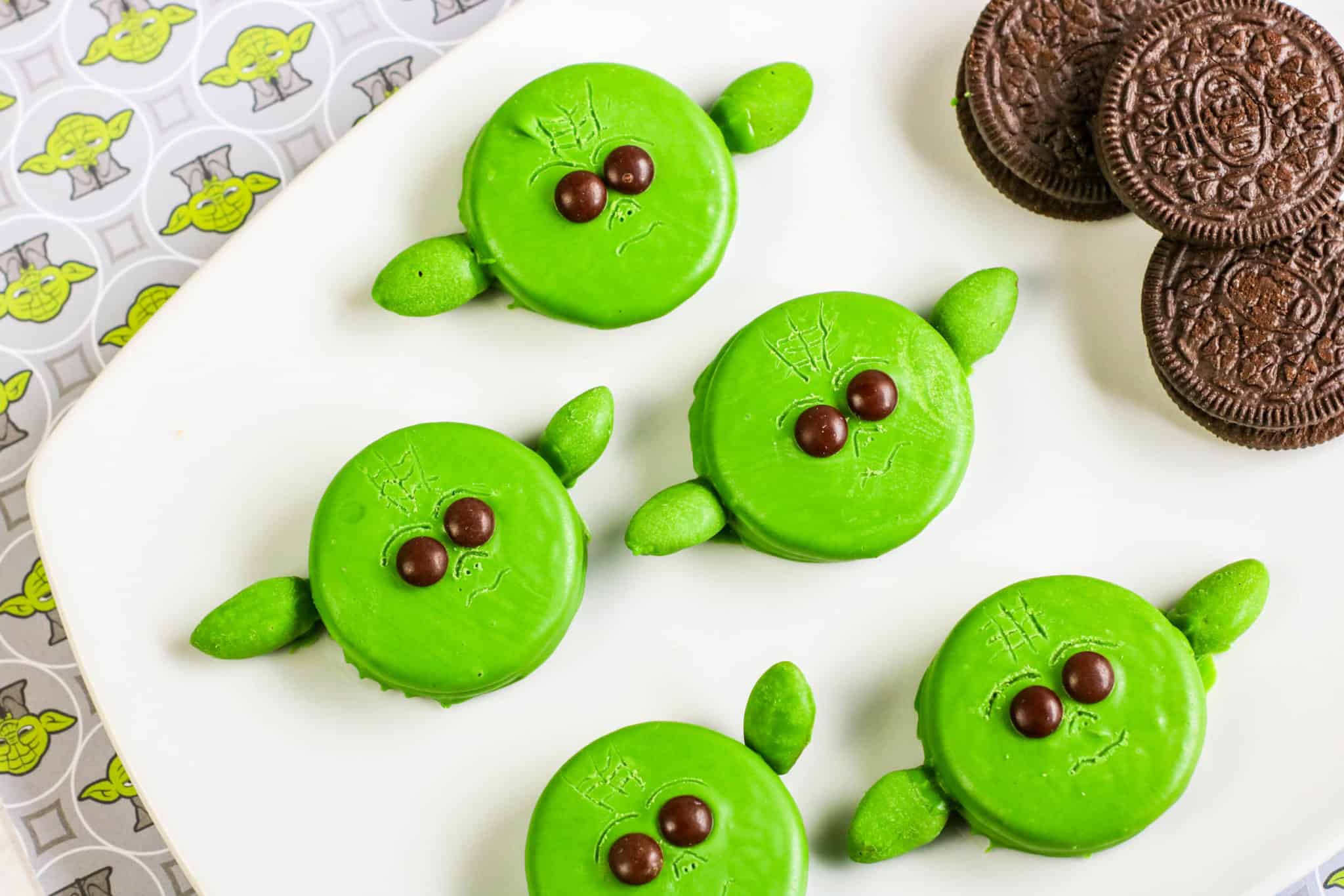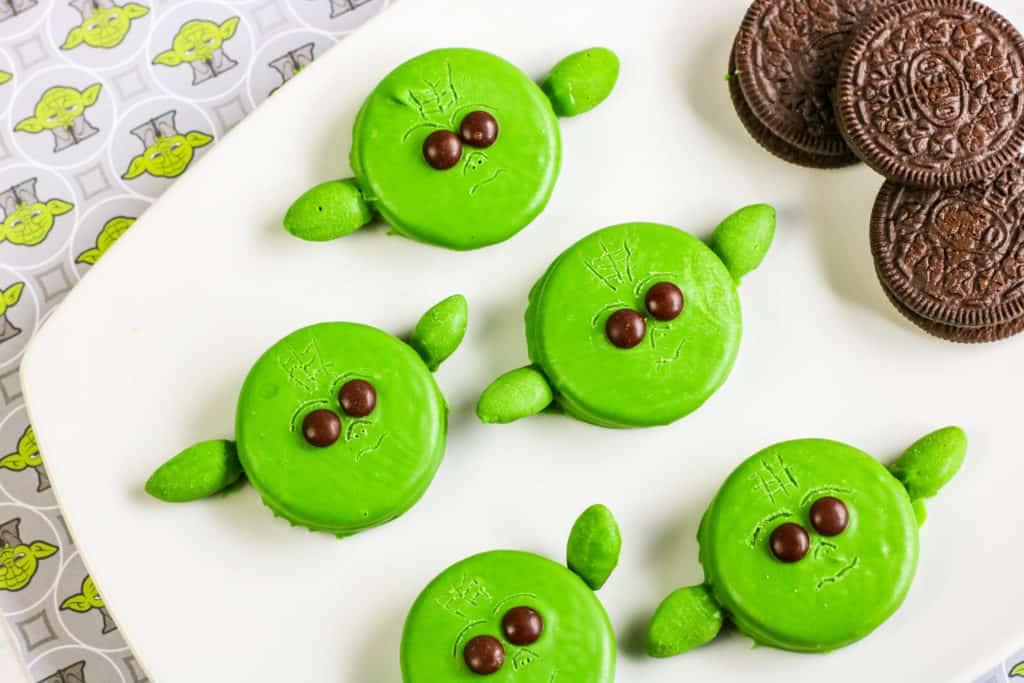 Not only are they delicious and quite easy to make, but they will be a huge hit with The Mandalorian fans, too. After all, baby Yoda or The Child is simply irresistible.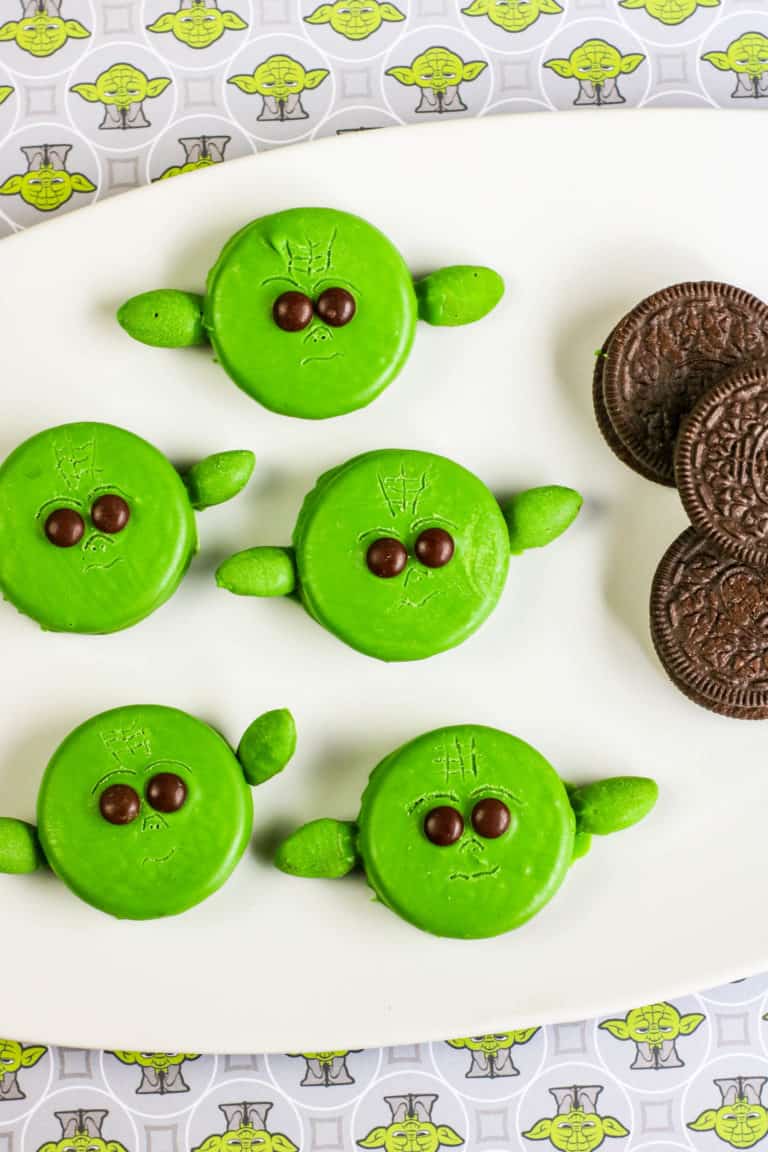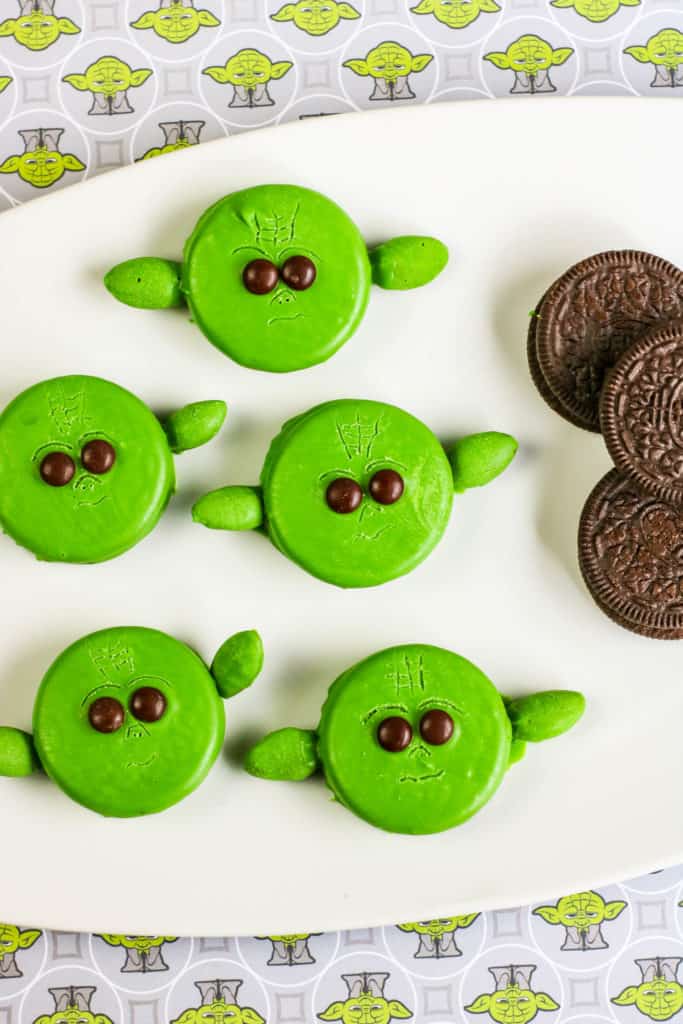 These treats are perfect for any Star Wars celebration, a watch party for The Mandalorian's new season or even for Halloween. Let me know if you make them!
Baby Yoda Oreos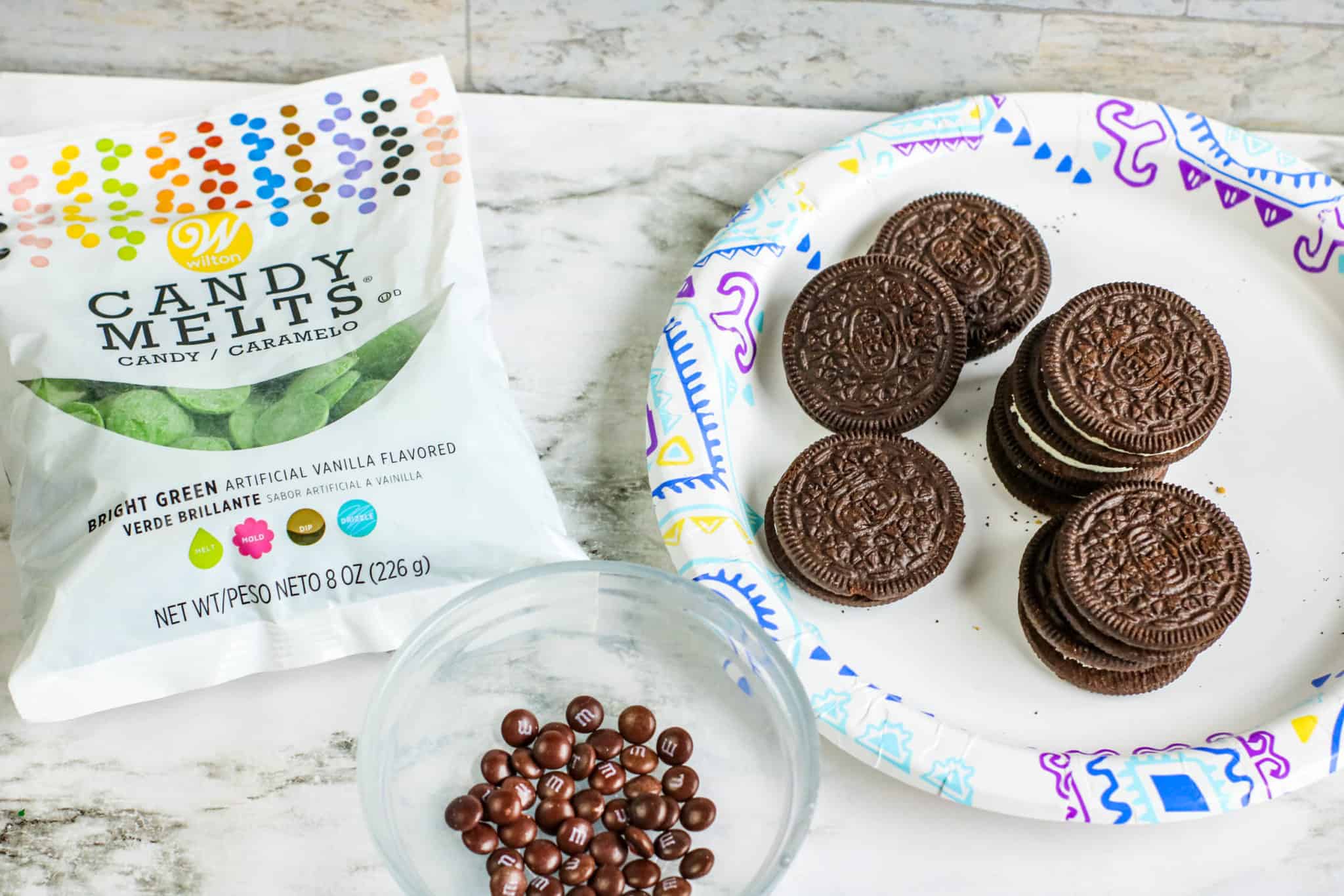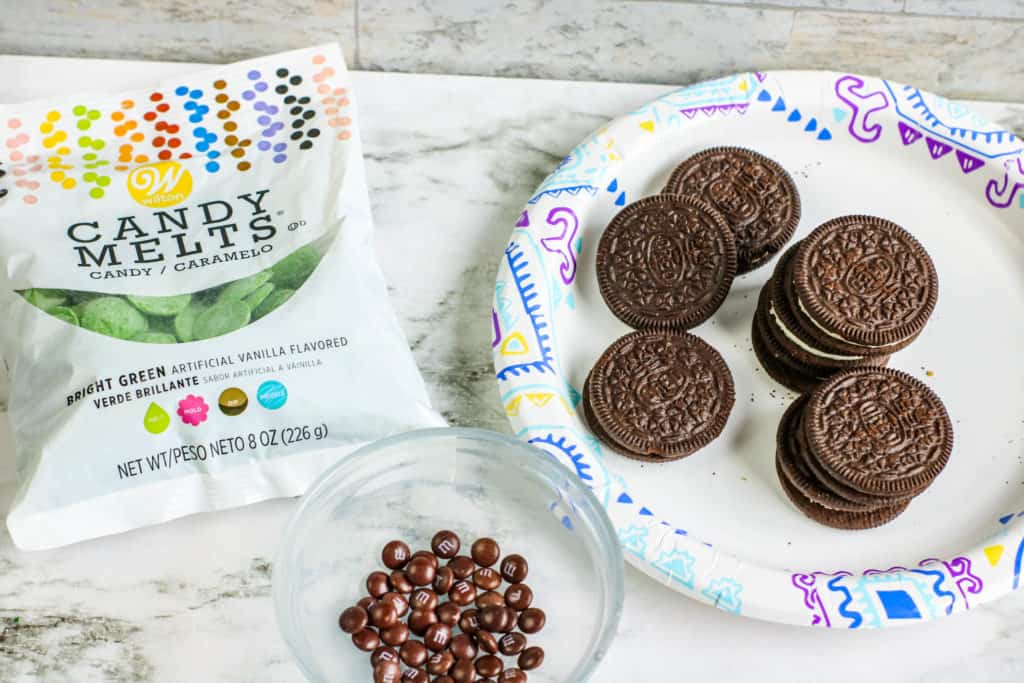 Ingredients
Oreo Cookies

Green candy melts

Brown mini M&Ms

Whole almonds
You will also need:
Fondant roller or rolling pin

Fondant cutter or pizza cutter

Toothpicks
Instructions
Prepare a baking sheet or cutting board with waxed paper.

Melt the candy coating according to package directions giving special care not to overheat the candy. If the candy coating is overheated, it will be too thick. You can add 1 teaspoon of coconut oil or vegetable shortening to help thin the candy but do not add any other type of liquid as the candy will seize and harden.

One at a time, use a candy dipper to cover whole almonds in the melted candy and tap to allow the excess to return to the bowl. Transfer the almonds to waxed paper and allow to dry completely.
Next, dip each cookie into the candy melts to coat completely. Shake to remove excess candy and then place on waxed paper.

Immediately add the candy eyes and almond (ears).

Allow candy coating to harden completely. Then, using a toothpick, scratch a nose into the candy between the eyes, lines on the forehead, and lines over the eyes.

All to dry completely before packaging or serving.
Store in an airtight container at room temperature. Placing in the refrigerator may cause the cookie to soften.
More Baby Yoda activities