How to make a Baby Yoda guacamole platter
Star Wars fans love The Mandalorian and this Baby Yoda guacamole will totally delight them, whether for May 4th or any other day. And even if you still haven't seen The Child in action, you can still enjoy this delicious guacamole platter.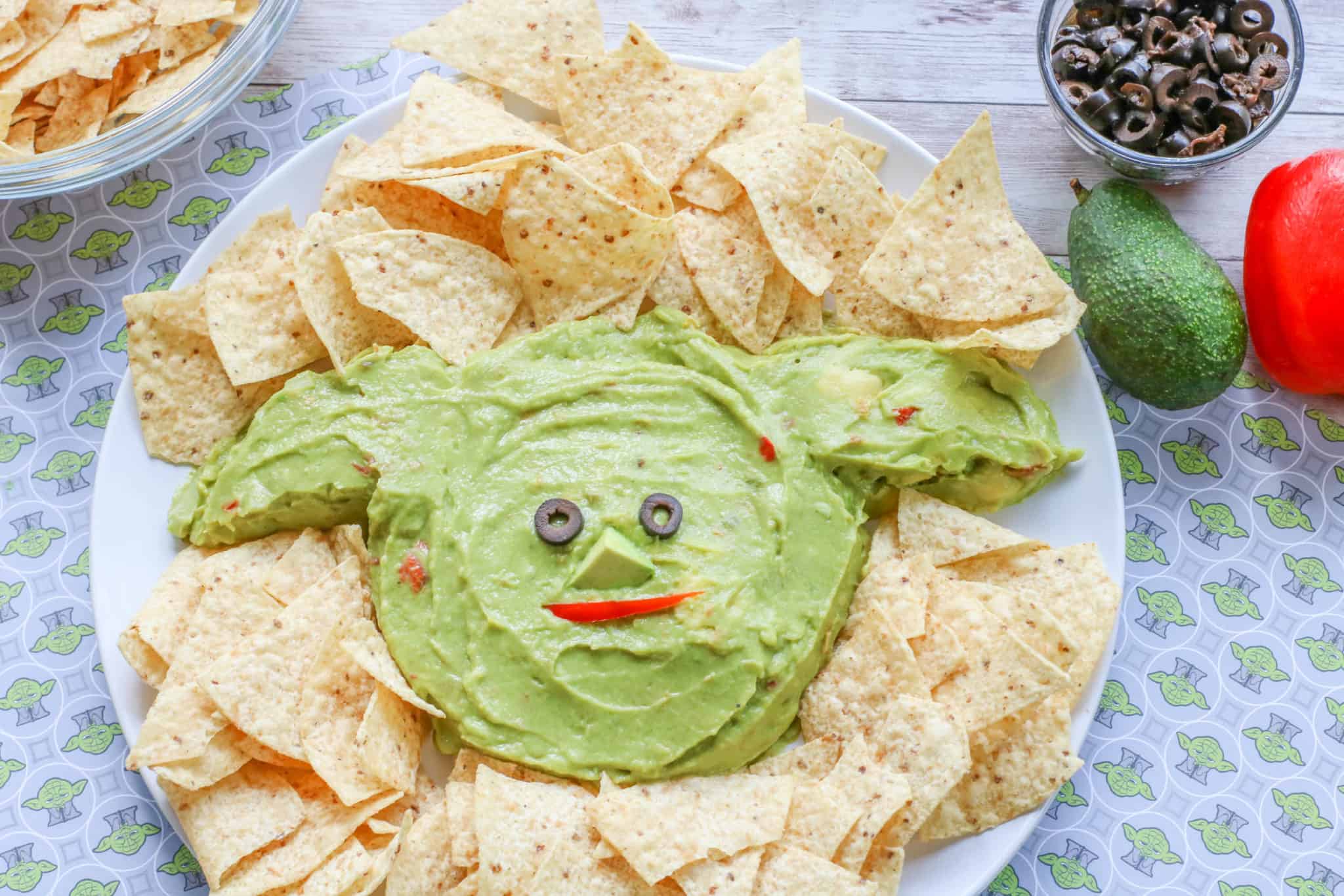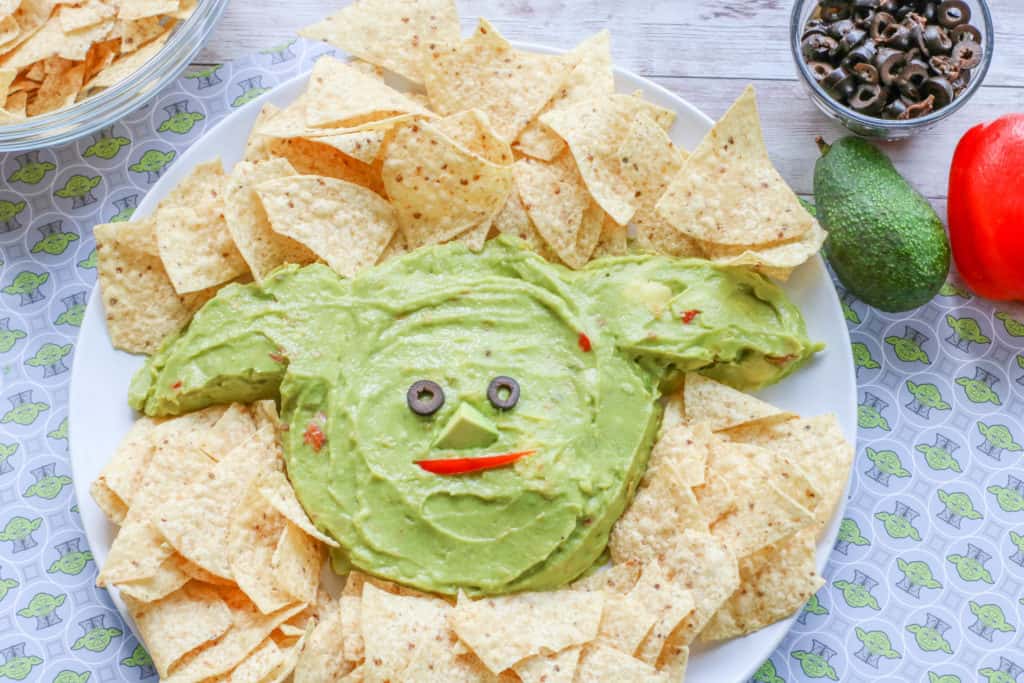 I included a recipe to make guac from scratch, and I have another one using a blender here. You can also save time by using store-bought guacamole, but it's so much better when you make it from scratch.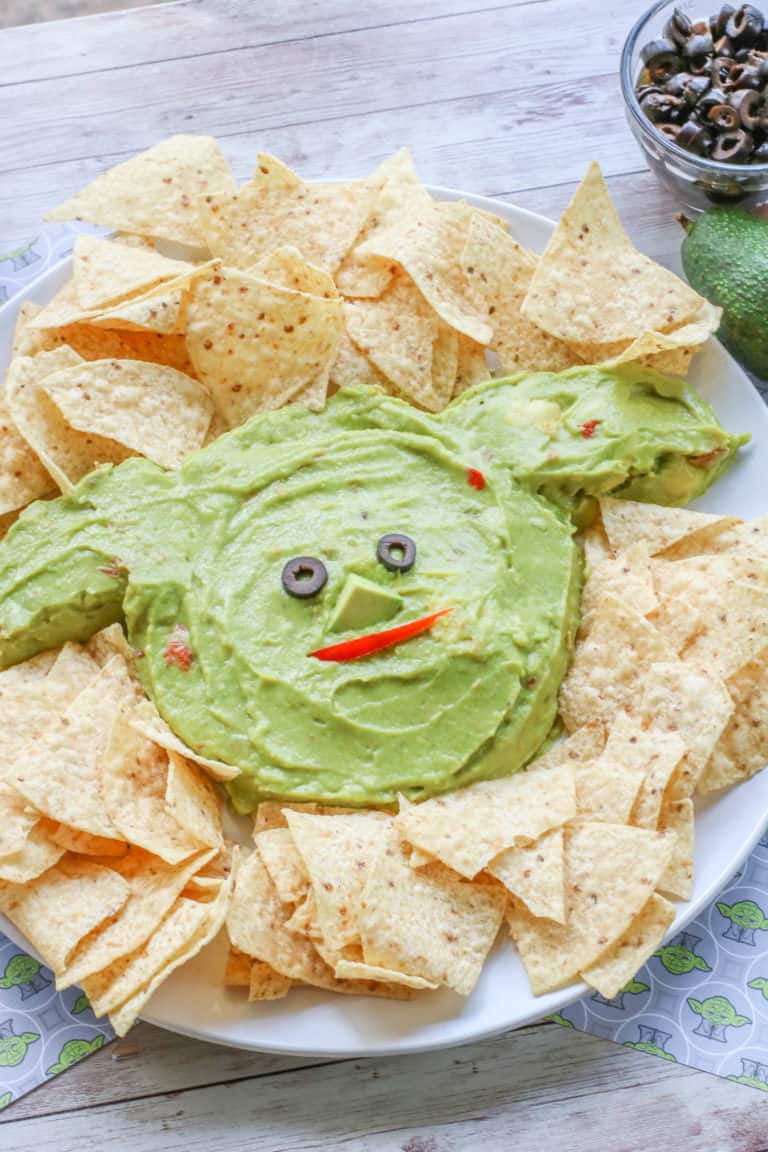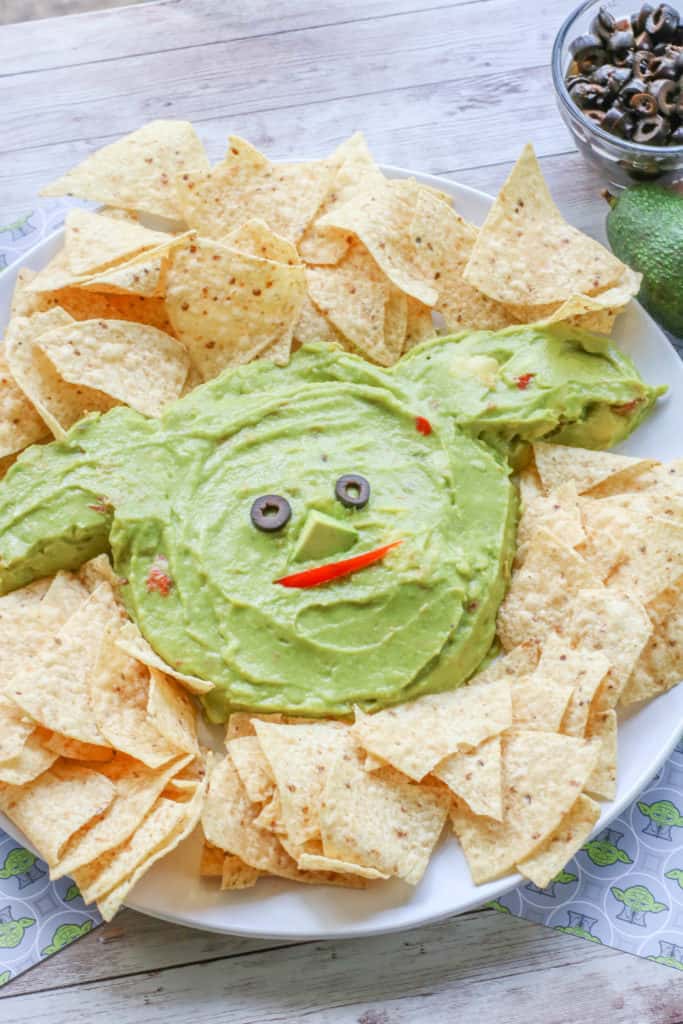 And if you're looking for a signature drink, don't miss this unique Yoda cocktail.
Baby Yoda guacamole platter recipe
Ingredients
If making guacamole from scratch:
3 medium ripe avocados, seeds removed and scooped out
1 garlic clove, minced
2 roma tomatoes, seeded and diced
¼ cup onion, finely diced
Juice from ½ lime
1 to 2 tablespoons fresh cilantro, minced
½ jalapeno, seeds and membrane removed, finely diced (optional)
To make the Yoda platter, you will also need:
3 to 4 cups guacamole
Tortilla chips (for serving)
1 black olive, cut in half through the middle (for the eyes)
1 slice of avocado (for the nose)
1 slice red bell pepper (for the mouth)
Instructions
To make guacamole:
Place all ingredients into a large bowl.
Smash avocado with a fork or pastry blender. Stir together until blended.
Best if served immediately. Store in an airtight container in the refrigerator if needed. Guacamole will start to discolor within 1 day.
To make the Yoda guacamole platter: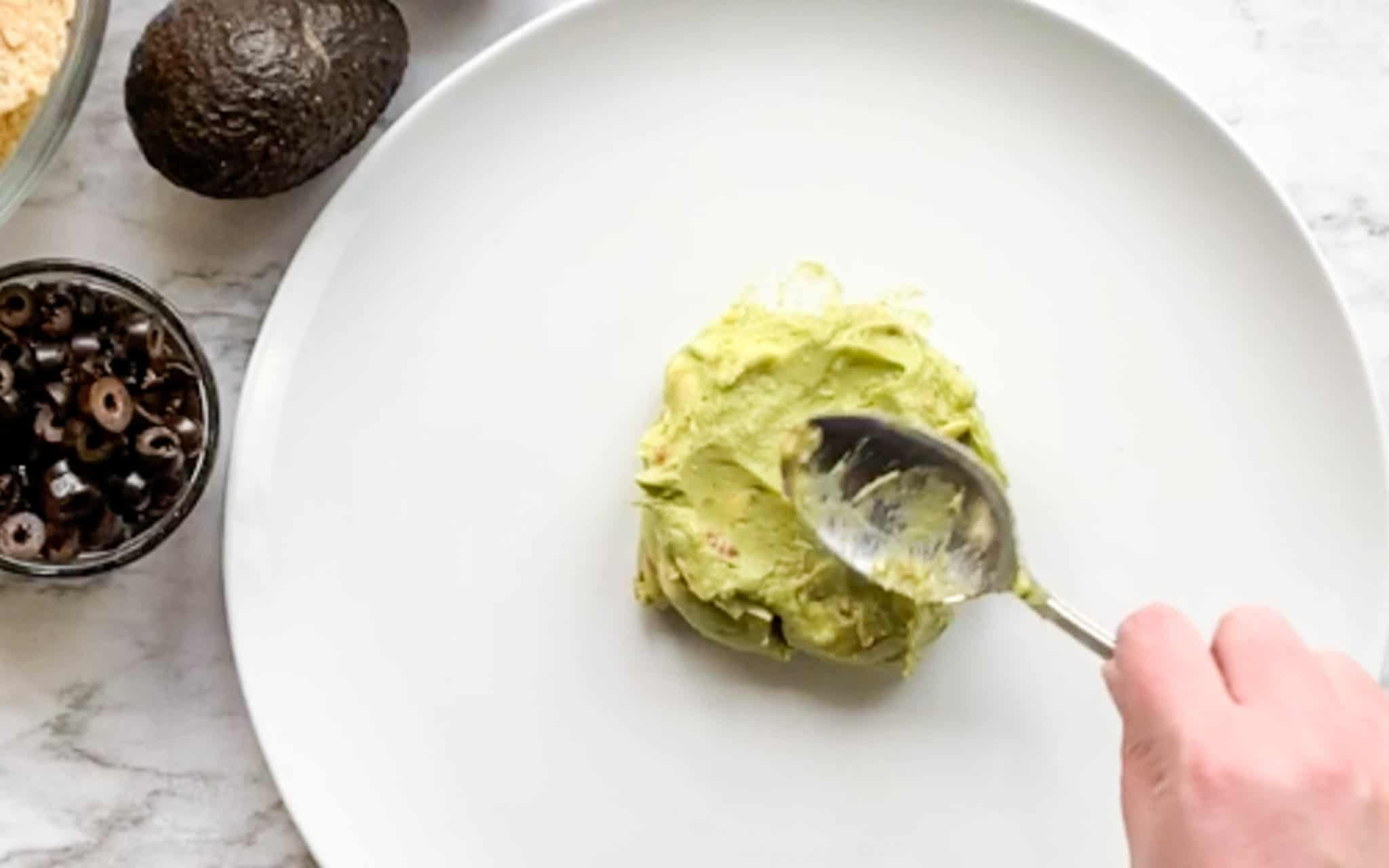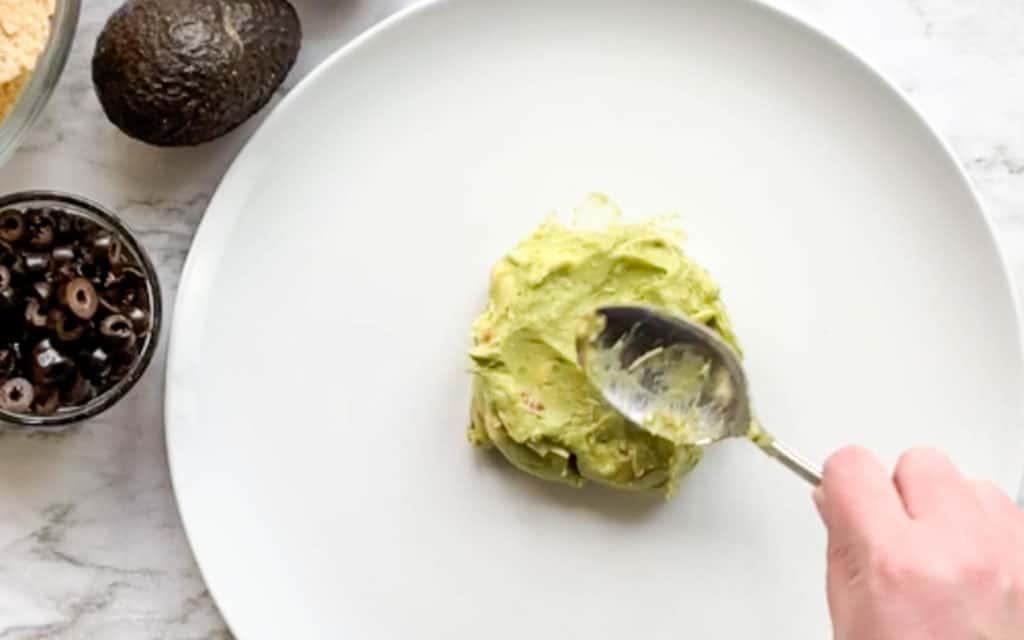 In the middle of a large platter, spoon about 2 cups of guacamole into a circle and smooth the top into a flat surface. Create ridges across the top to be forehead wrinkles.
Add about ½ to 1 cup of guacamole as ears on each side and shape as ears.
Place slices of black olives as eyes, a slice of red bell pepper as the mouth, and a piece of avocado as the nose.
Refrigerate until ready to serve, staying aware that the guacamole will discolor over time.
Before serving, arrange tortilla chips around the Yoda face.
That's it! It looks more complicated than it really is, so try making your Baby Yoda guacamole platter, and show me your results. I would love to see your version on Instagram, Pinterest or Facebook.