11 Tips If You Plan To Visit Israel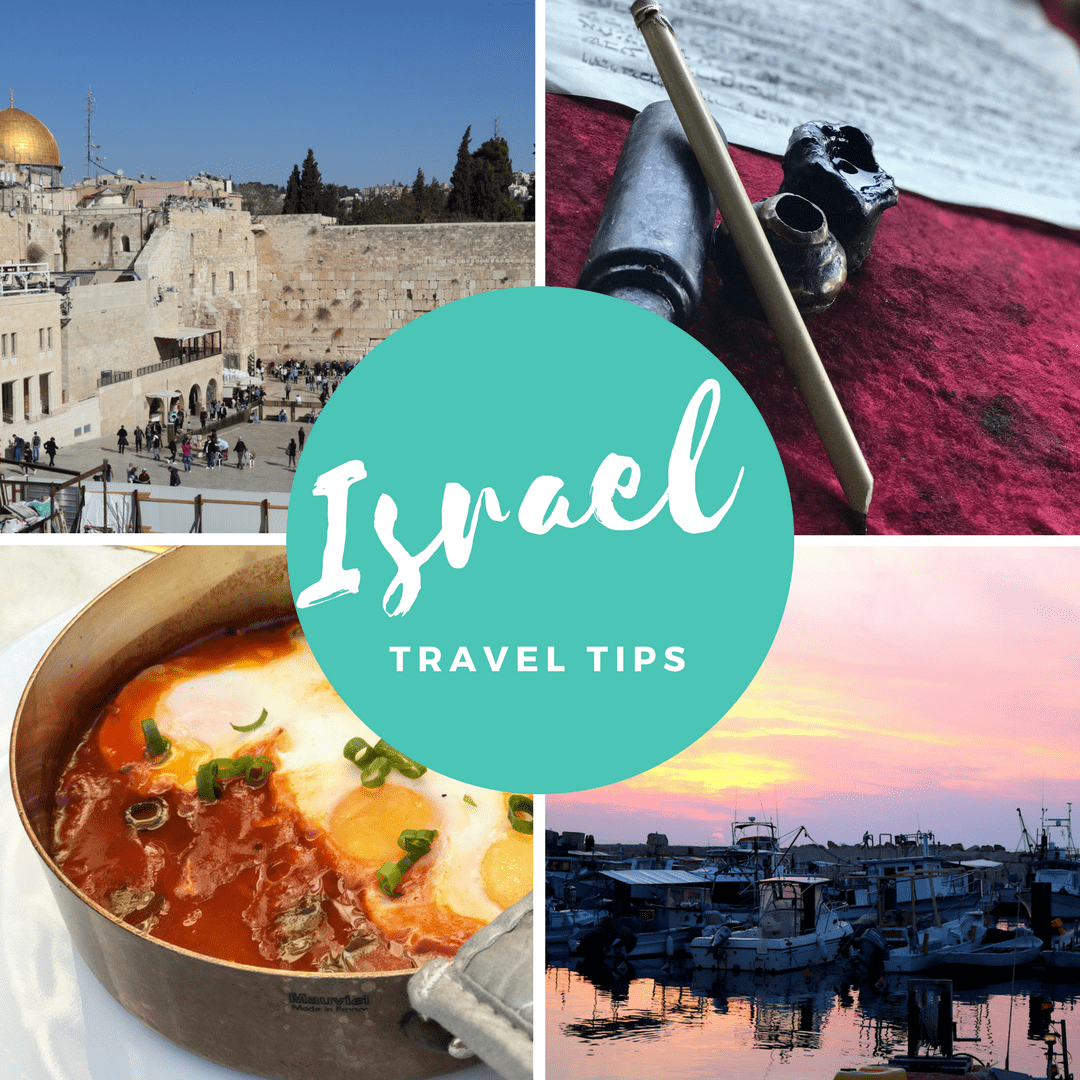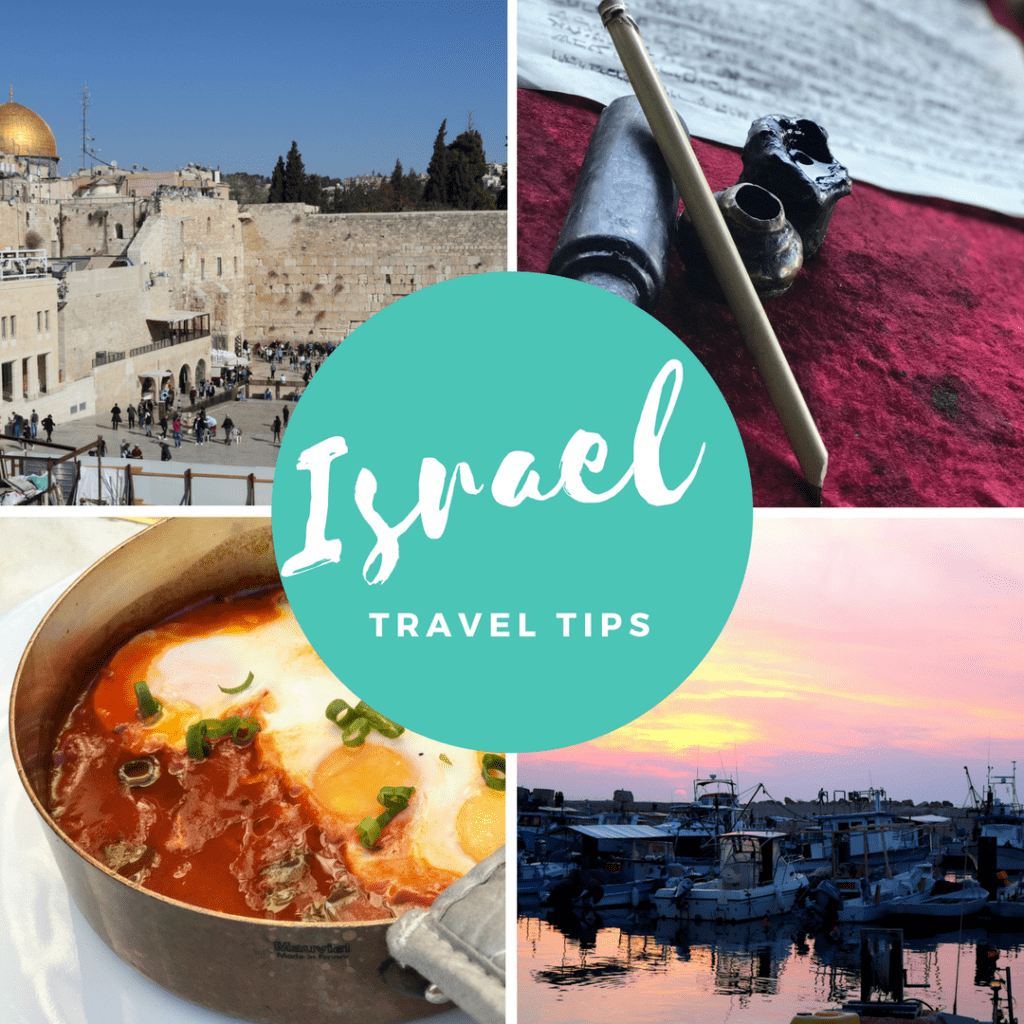 Israel is unlike any other country in the world, and if you're planning to visit it, be prepared to be surprised in more ways than one. It combines spirituality, history, beauty, art and technology in surprising ways. Stones that are thousand of years old serve as a backdrop to a very modern society. Yes, there is conflict and turmoil  but I felt quite safe and even walked at night around Jerusalem.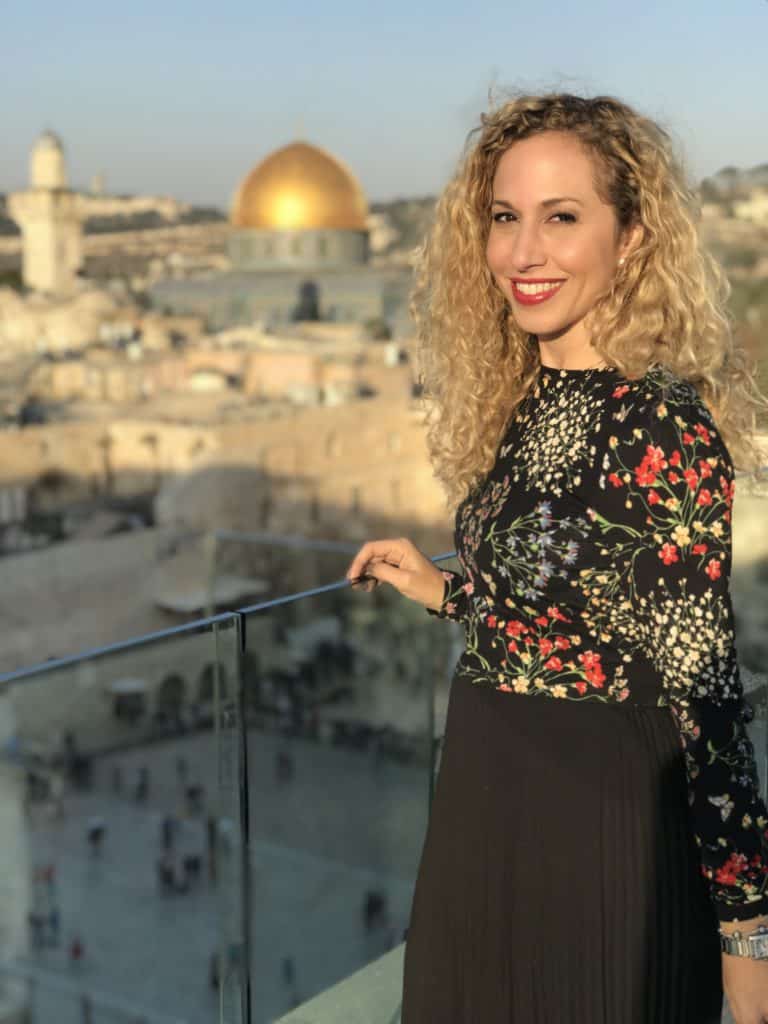 Just to err on the side of precaution, because things change in an instant, I highly recommend asking your hosts, guides or hotel concierge about any areas you should avoid or that might be dangerous at the time of your trip.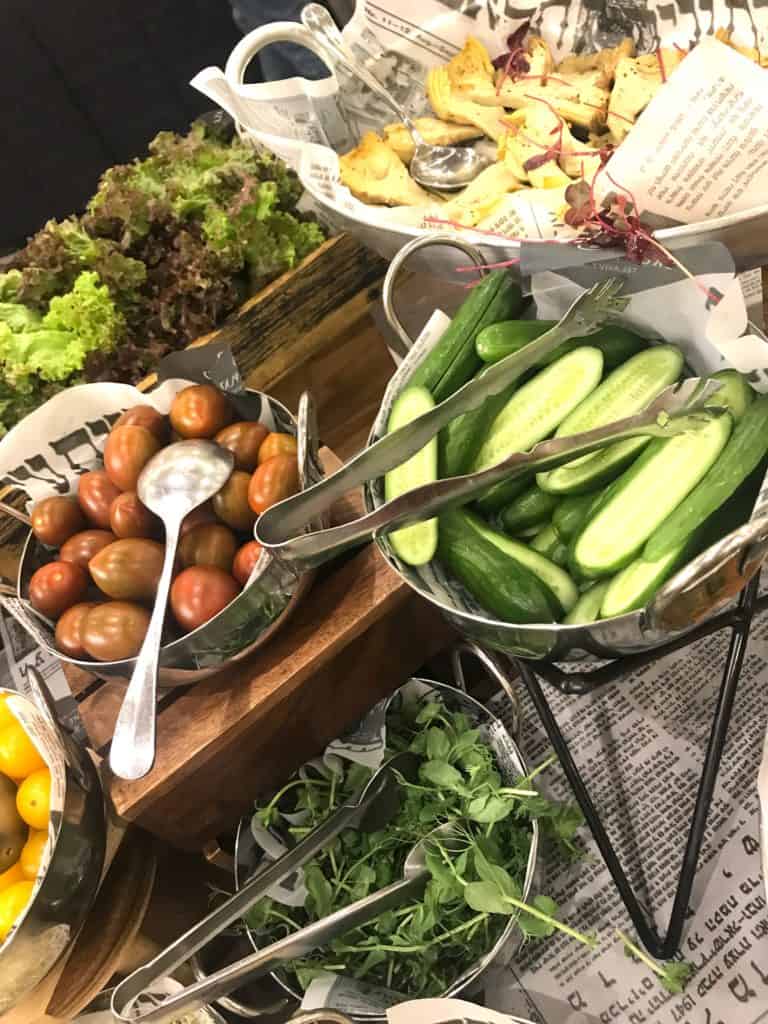 The food merits its own paragraph. The vegetables seem to taste richer and fresher in Israel. You can delight your tastebuds with so much more than traditional Middle-Eastern fare such as hummus and falafel! The Israeli cuisine scene has grown and innovated tremendously over the past decade. Israeli breakfast is spectacular so make sure to make time to enjoy it every morning. Some of my favorites restaurants? Rustico in Tel Aviv; The Eucalyptus, Crave Gourmet Street Food and 1868 in Jerusalem; and the Tishbi Winery restaurant in Zichron.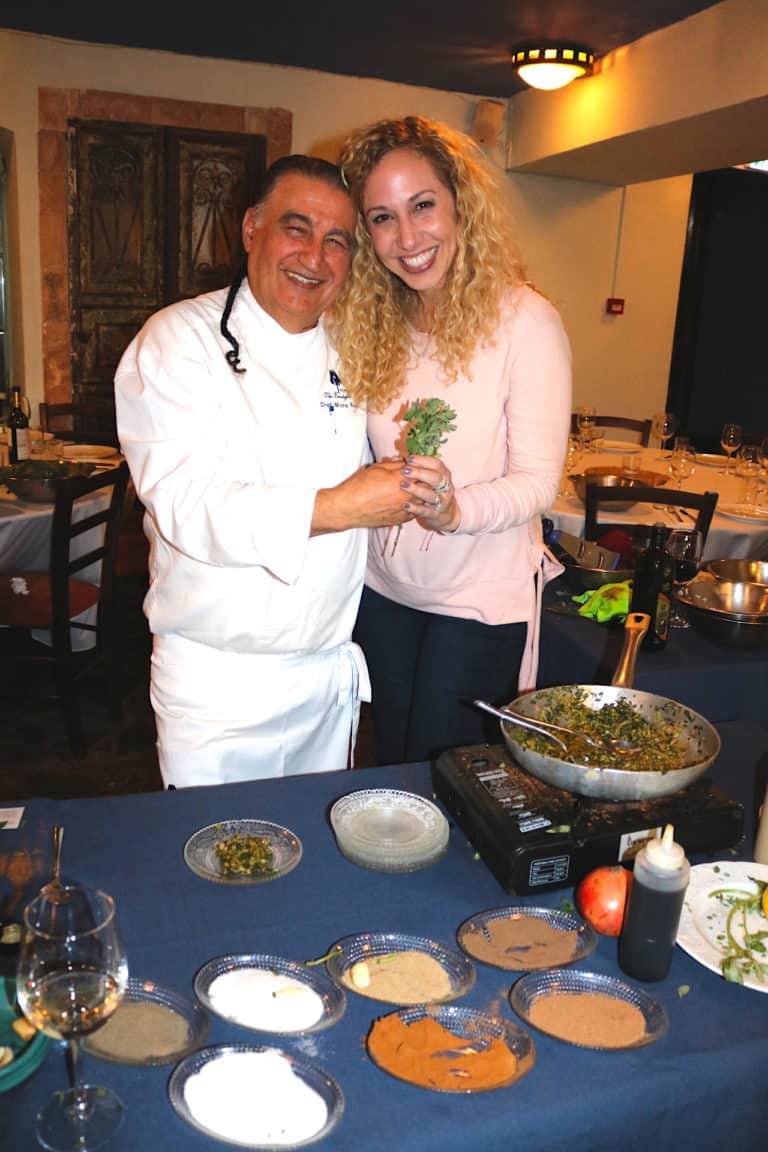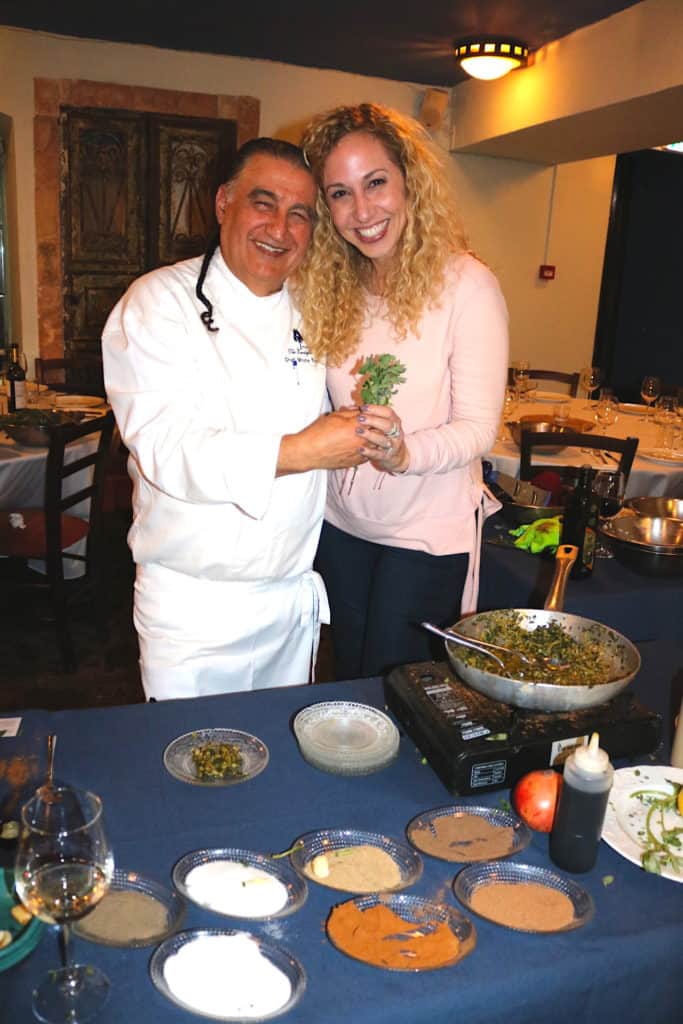 The old train stations in both Jerusalem and Tel Aviv have been transformed and are great options for a night out while enjoying a delicious meal. And you can always check out the night scene at Machane Yehuda, especially if you like to bar hop.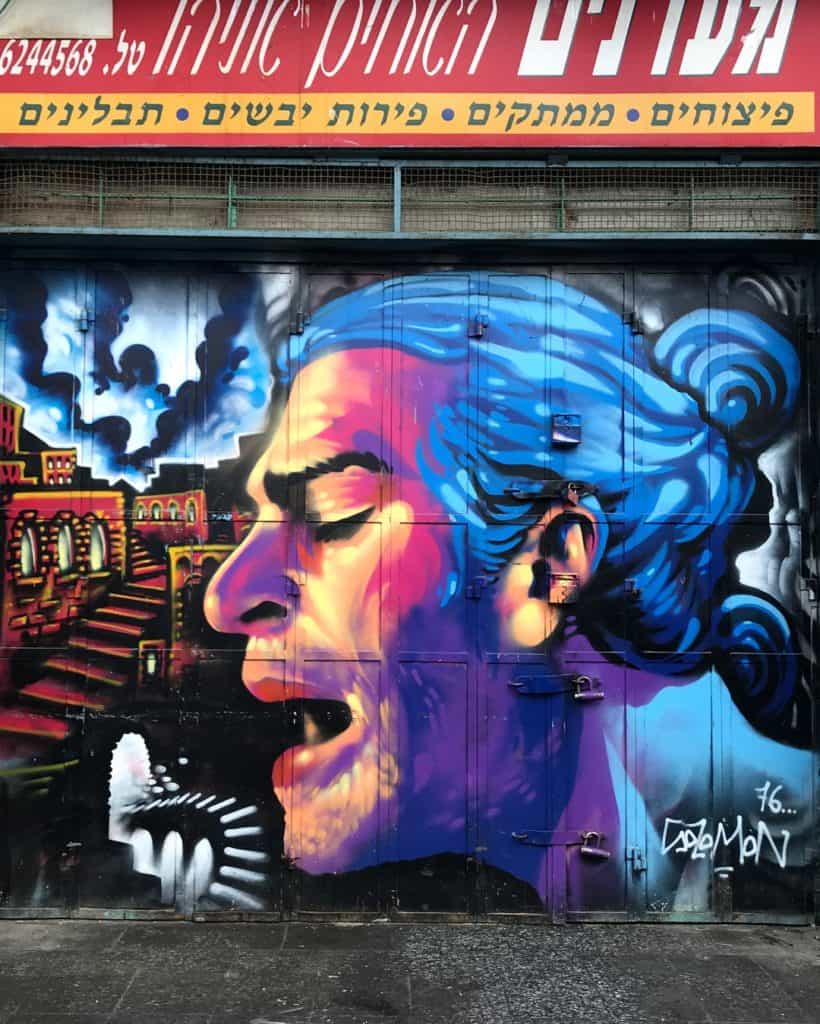 I recently came back from my latest trip to Israel (my fourth!) invited by the Ministry of Tourism and the Jewish Women's Renaissance Project (JWRP) after being selected as part of the first-ever Media Magnets group, and I wanted to share my top tips so you can plan your own visit.
Top Tips When You Plan To Visit Israel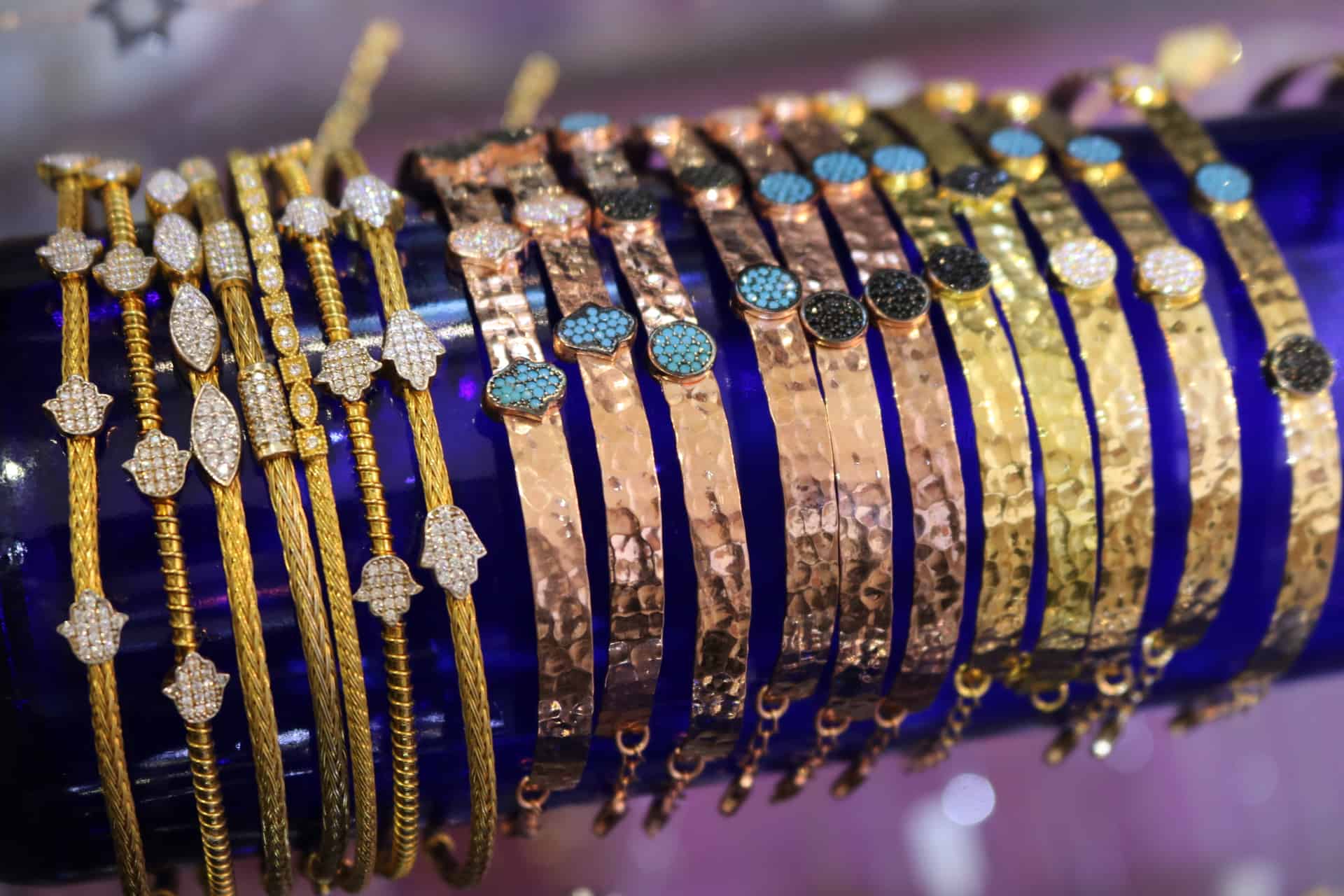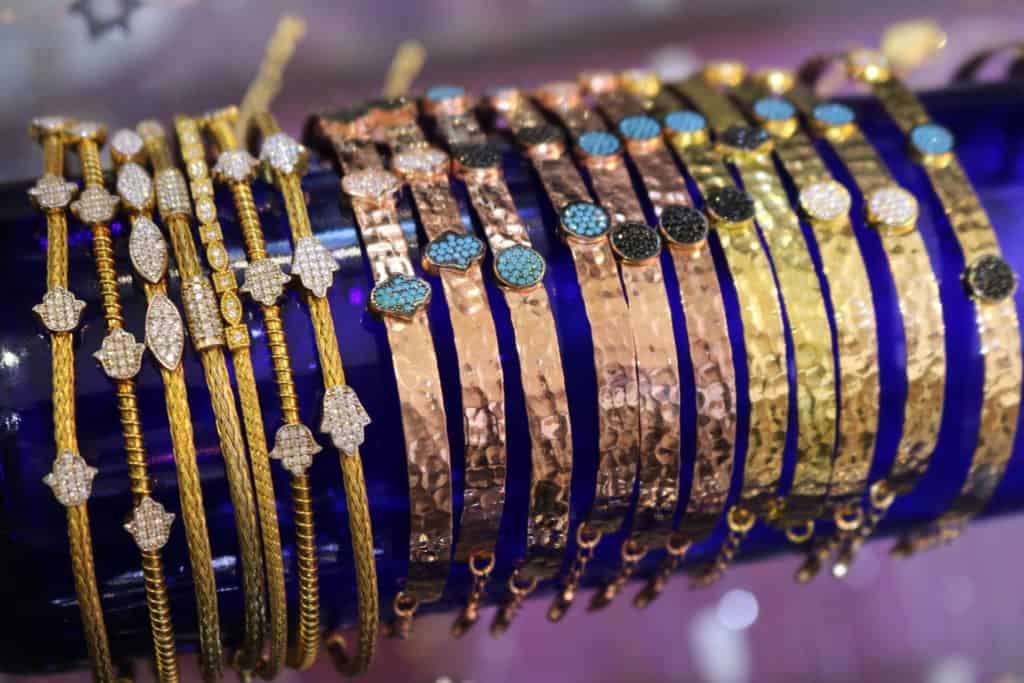 Take care of yourself during your flight. Remember to hydrate, wash your hands frequently, and walk during your long flight. It's important to help your blood circulation! I also recommend using compression socks. DVT (deep vein thrombosis) can affect even the healthiest of travelers, so take any steps you can to prevent blood clots. I also begin taking extra vitamin C at least a day before I travel.
Pack comfortable walking shoes. Any seasoned traveler knows that walking is the best way to experience a city. Jerusalem's old city has cobblestones and steps, so comfy shoes are a must. If you'll be hiking Massada, you will also need appropriate shoes.
Don't limit yourself to the holy sites. Yes, the Holy Land will fill your spiritual cup, but there is so much more to see. Explore a winery, ride a camel, pretend you're a guest of biblical Abraham at Genesis Land or explore the Blind Museum.
Explore Tel Aviv's art and culinary scene. I highly recommend booking a Graffiti Tour in the up-and-coming Florentin neighborhood. We had Niro as a tour guide and he's a true expert.
Watch the sunset in Old Yaffo or Jaffa. I'm a sunset lover and seeing the sky change colors next to the docks always takes my breath away. There are great restaurants, too. The Old Man and The Sea is wonderful for traditional middle eastern cuisine. Don't forget to explore the old area with its beautiful galleries. If you're a jewelry fan, don't miss the Yemenite store, which also serves as a museum.
Plan to visit Machane Yehuda twice: when it's open and when it's closed. No visit to Jerusalem is complete without a stroll down this market or shuk, where you'll find spices in their purest form, fresh vegetables, fish, fruit and souvenirs. One of my favorites? Muscat jewelry store, where I always find stunning pieces. Also, don't miss the Halvah spread at the new Marzipan store. You can thank me later. Once the shops close, plan a return visit so you can see Solomon Souza's stunning street art. Trust me, it's totally worth it. I can't thank my friend Ciaran Blumenfeld enough for taking me there on a Saturday afternoon. You can also book a Machane Yehuda tour with Tova Knecht: she knows everybody and will tell you the best places to get whatever's on your shopping list.
Don't be afraid to negotiate prices, especially at the markets. Whether you are shopping for souvenirs, Judaica, or spices, many shop owners are open to (and even expect) negotiation. You will need cash and time to go back and forth regarding pricing, but it's worth it. In the Old City, it was even fun to negotiate with the shopkeepers in the Christian Quarter shuk in different languages.
Remember to dress accordingly. Keep in mind the places you will visit and not only the weather. Different holy sites may require modesty. That means you should cover your bare shoulders; a pashmina, scarf, wrap or cardigan is all you need to avoid angry stares. I also recommend steering clear of anything too short or crop tops. On the other hand, keep an eye on the weather forecast before you begin your trip, so you can pack layers for fluctuating temperatures.
Don't miss the Dead Sea. Not only is it fun to float in the saltiest sea on earth, but it's famous for its therapeutic properties. Just avoid shaving for at least 36 hours before you go! If your budget allows, buy a day pass at the Crowne Plaza. It will give you a towel, and you can enjoy its great facilities, including a heated indoor pool, and lounge chairs in a quiet area next to the Dead Sea. The buffet lunch was also wonderful. Tip: apply mud before you go into the salty water. You can rinse off your body but DO NOT rinse off your face with the salt water. It stings and if you have sensitive skin, you'll be left with irritated skin (it does go away). Also, you might want to pack water shoes. Certain areas can be rocky or very slippery.
Plan for ample time to pass security on your return flight. I cannot stress this enough. Ben Gurion Airport takes security very seriously. You will be asked several questions before you check in. It's not personal even if the questions are. Just be honest. And patient. Tip: lines are much shorter if you have elite status with your airline.
Remember to get your tax refund at the airport. Before you check in your luggage, take your receipts and tax forms (stores give you the paperwork when you spend over 400 shekels), and be prepared to show the items you purchased. You will get back a stamped form. I know it's a hassle, but it's worth it. Then check in, pass security and look for the VAT office where you will actually get your refund. I got mine in dollars, but you can also get Euros.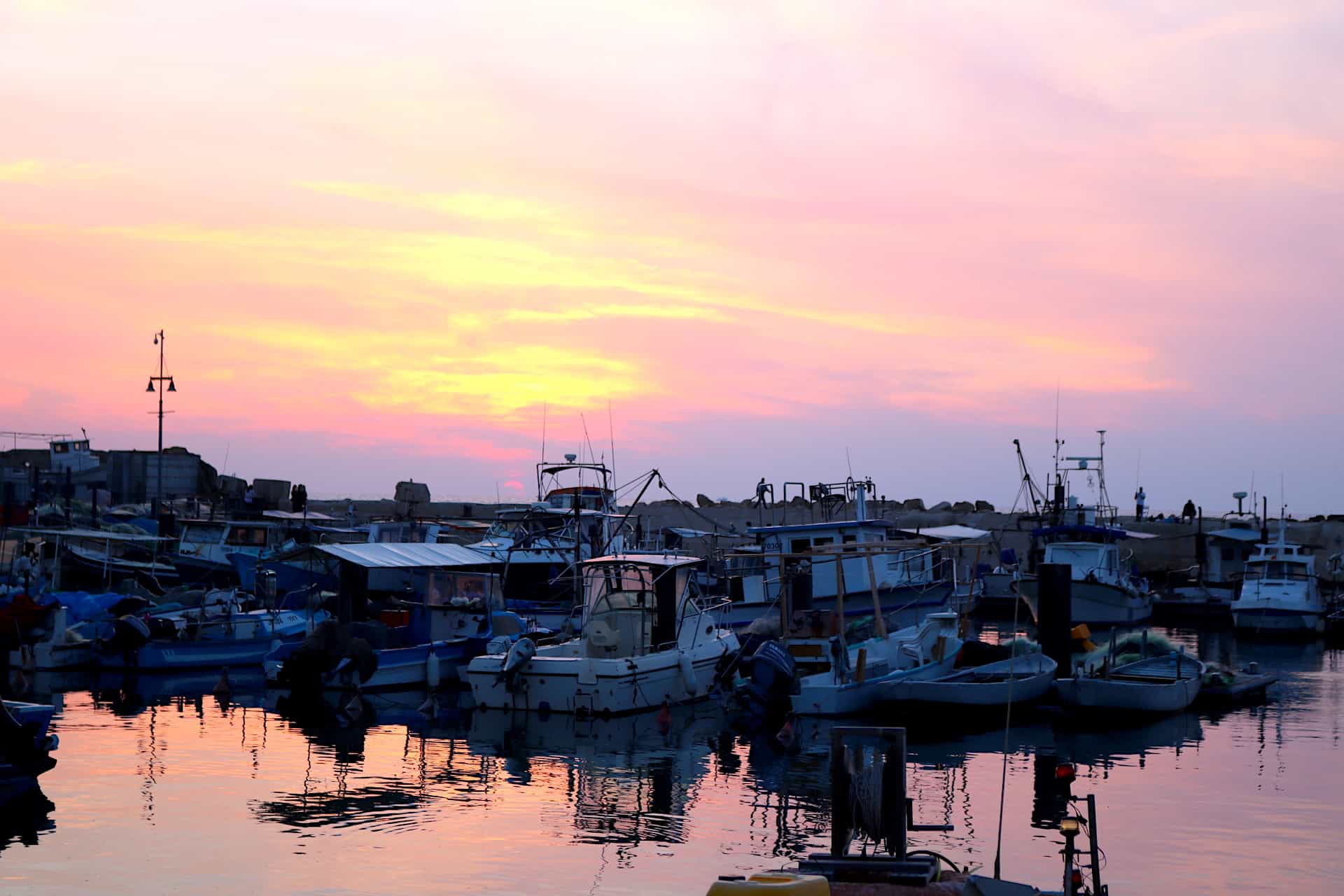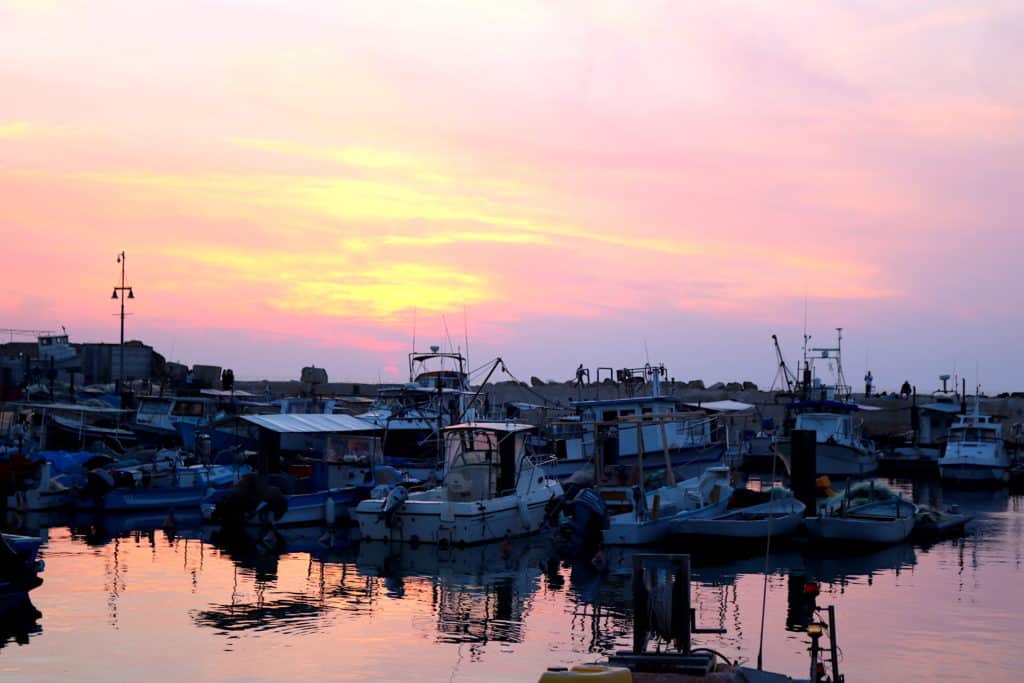 Have you visited Israel? Are you planning or wishing to go? Let me know!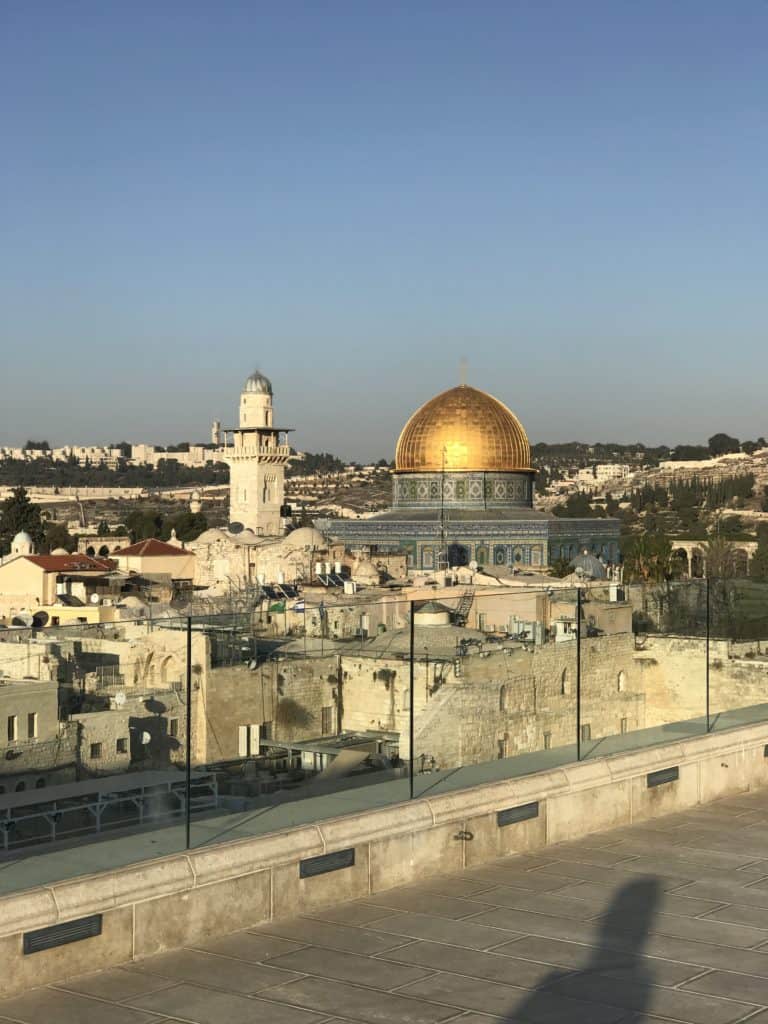 Special thanks to JWRP and the Ministry of Tourism for inviting me to visit Israel. All opinions are my own and I did not receive compensation for my post.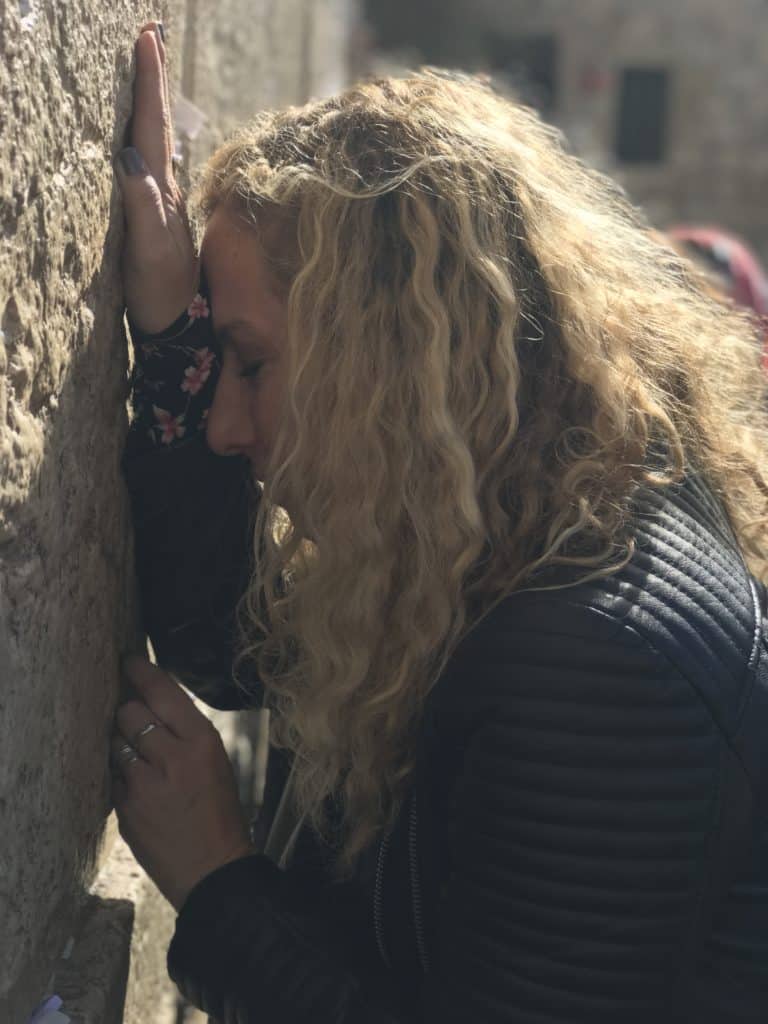 Photos: Jeannette Kaplun