Thinking or dreaming about a Disney cruise? I can't blame you! After cruising on the Disney Dream (my 6th Disney cruise!) I have to say it's the best experience, especially for families with kids of all ages. There is something for everybody, from adult-only areas (including the most perfect beach at Castaway Cay) to a baby-friendly splash pad, called Nemo's Reef.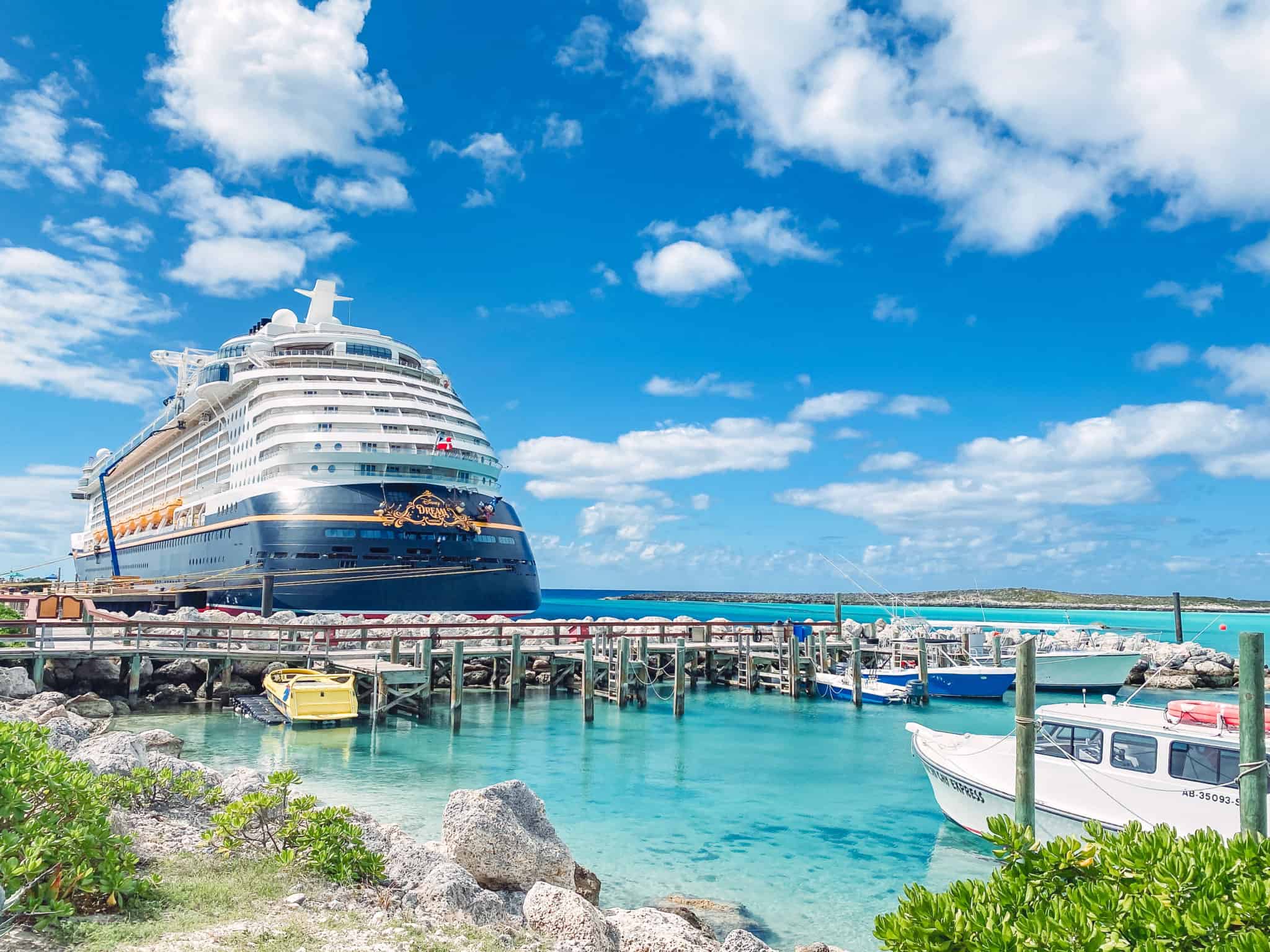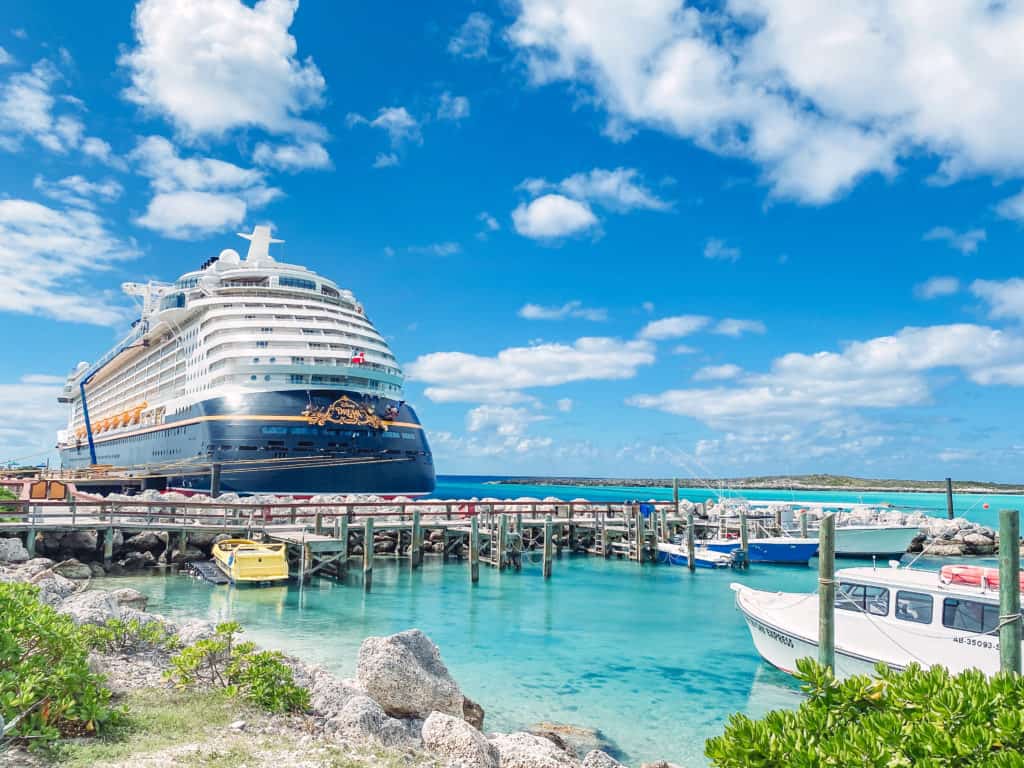 You get to choose whether to enjoy the magic of Disney or not. If you love characters, there are plenty of opps to meet them, but if you're not a fan, you won't see them. This is great if you're traveling with grandparents who might not want autographs.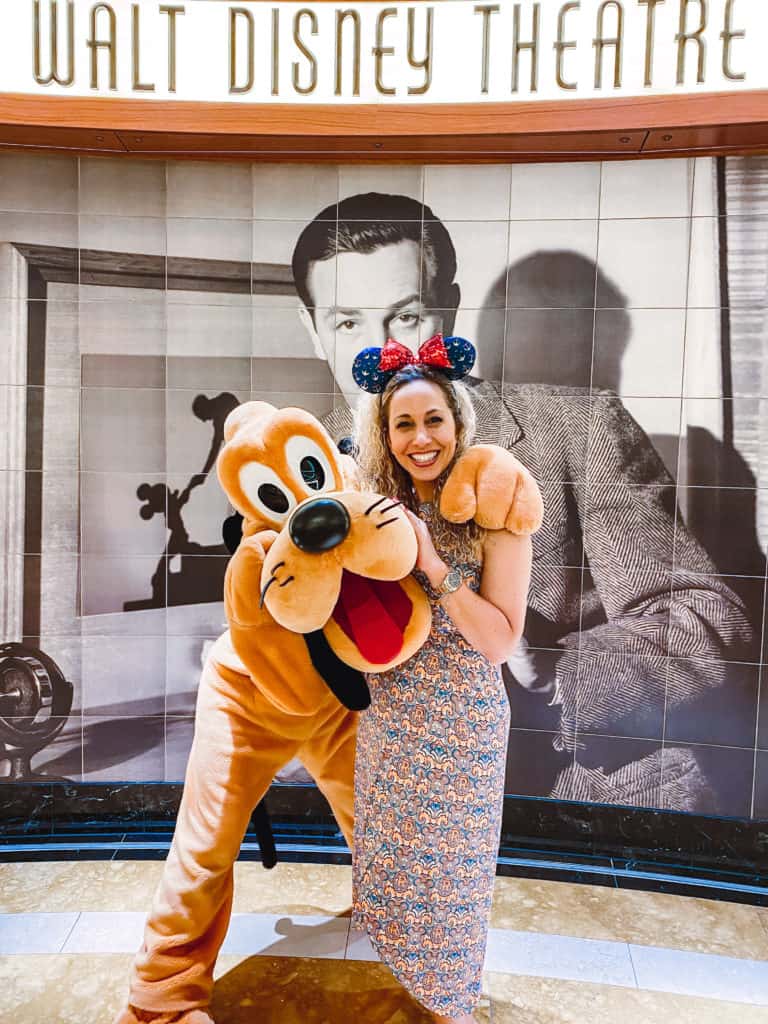 The main dining restaurants are all great so there is no need to pay extra for specialty dining. That being said, if you can and want to have an extraordinary culinary experience, book a table at Remy for a 5 course meal (plus cheese course!) that is pure perfection. It's pricey ($125 per person) but so worth it if you're a foodie!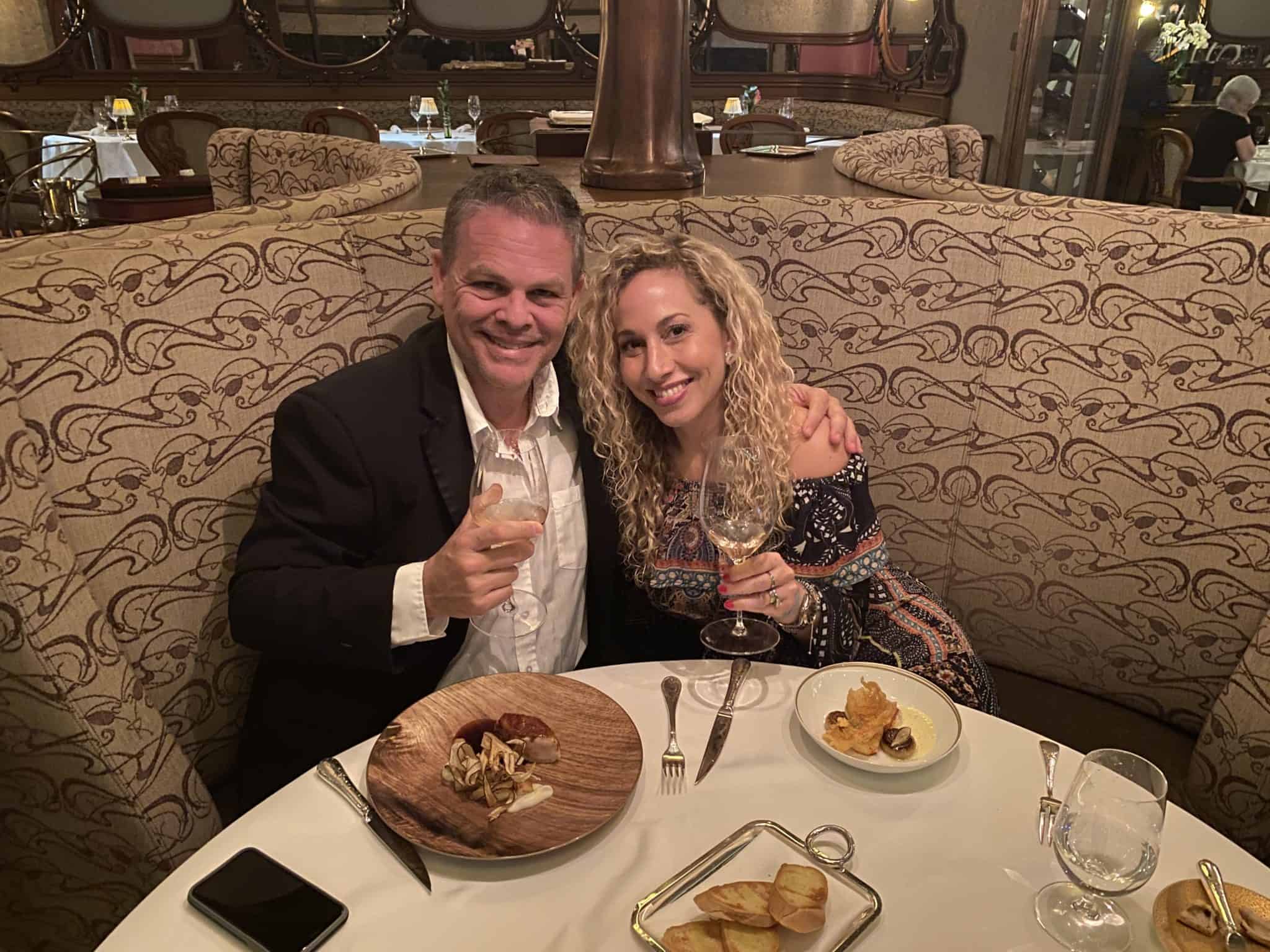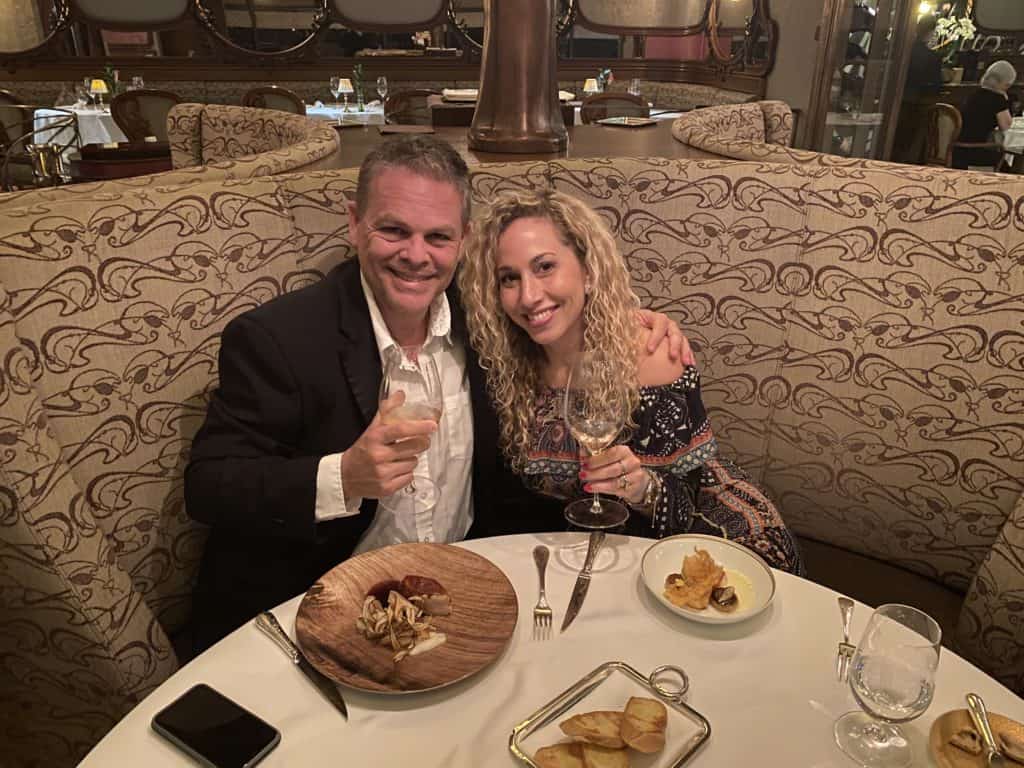 20 tips for your next Disney cruise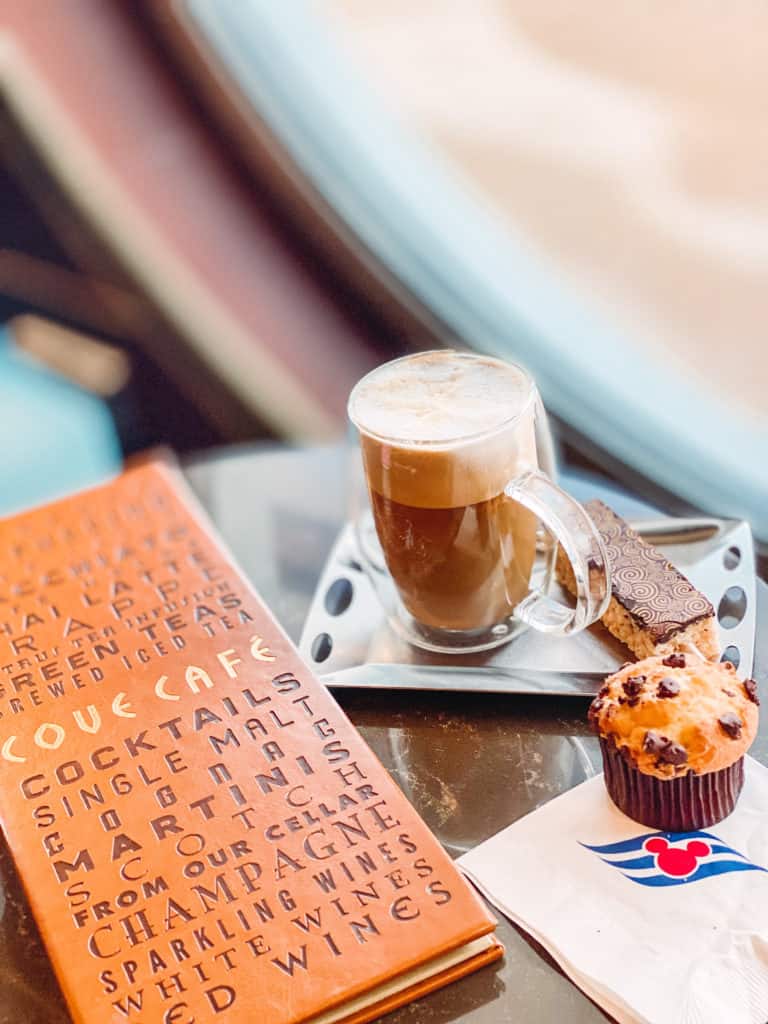 Here are my top tips if you decide to go on a Disney cruise:
Download the free Navigator app before you start your vacation and link it to your confirmation number. Even if you purchase wifi onboard, it can be quite slow and you don't want to waste data downloading the app.
Book special activities and adult dining through the app or Disney Cruise website as soon as you can. The most sought after? Palo brunch, wine tastings, cabanas on Castaway Cay, Frozen meet & greet, and Bibbidi Bobbidi Boutique.

If you or anybody in your family is prone to motion sickness, pack Sea Bands or any medication that your doctor recommends just in case you get seasick. I've used SeaBands for years and my kids, too.

If you're pregnant, don't take any medications without consulting your OB-Gyn.

Complete online check in at least 5 days before your cruise to expedite things once you arrive to the port.
Plan on decorating your cabin door with cool magnets. That way your little ones can easily identify your room.

Pack a day bag or carryon with swimsuits, medications, phone chargers, passports, and your essentials because your luggage probably won't be delivered until the late afternoon. That way you can enjoy the pool and AquaDuck after you board!
Get to the port early so you can board in the first two groups. Your cabin won't be ready until 1:30 pm so go enjoy lunch. I prefer a sit down lunch instead of the buffet, so consult the Navigator or app to see what restaurants are open. We went to Animator's Palate and had an amazing lunch.
You will have to attend a safety drill, which is mandatory for everybody on board. No need to take your life jacket. Younger children can get scared so make sure to explain to them that this is just a drill and that they are safe.
If you need to change your dining arrangements, do so as soon as you board so you have a better chance of getting what you need.
If you have young children, the first seating tends to work best, but that means the show for you will start after dinner. If you prefer to attend shows at 6pm, request second seating. You can always get dinner for the kids at Cabanas (the buffet) or order room service (complimentary) before the show.

Speaking of shows, doors open 30 minutes before they start. For best seating, arrive early. They are incredible! My favorite? The award-winning Beauty and the Beast.
Most kids love the kids' club and for good reason. They're divided according to their ages and have plenty of activities from morning to night. Don't be surprised if your children prefer to skip dinner with you at the main dining restaurants so they can spend more time at the club with their new friends.
Take advantage of the free beverage stations on the pool deck. You can get soft drinks, milk, tea, coffee, and iced tea at no extra charge.
Do you love soft serve ice cream? There are free stations as well! Grab a few cookies from Cabanas and make your own ice cream sandwich. Yum!
Want to meet your favorite Disney characters? There are plenty of opportunities for that. Just check the Navigator or the app. You can even snap great pictures at the beach when you visit Castaway Cay.
Take advantage of room service. It's included! My kids love having breakfast in the room. By the way, a cash tip is always welcome.
Enjoy specialty coffees at The Cove Cafe (extra charge) and ask for cappuccinos with your favorite characters. The treats and pastries are complimentary, so you can always get a croissant or rice krispy treat to go.
Forgot your pirate outfits? Don't stress! You will find pirate-themed bandanas in your room, courtesy of Disney.
Don't miss Castaway Cay! Disney's private island is heavenly. No need to rush to get a chair because there are plenty and umbrellas are also included. Make sure you eat lunch before 2 pm and try the pineapple cake. Adults can head over to Serenity Bay for a child-free experience.
Remember to bid farewell to all the characters on the last night of your cruise. That way you can get pictures and autographs with those you might have missed. The fun starts at 10:15 pm in the Atrium, so plan on arriving a few minutes before then.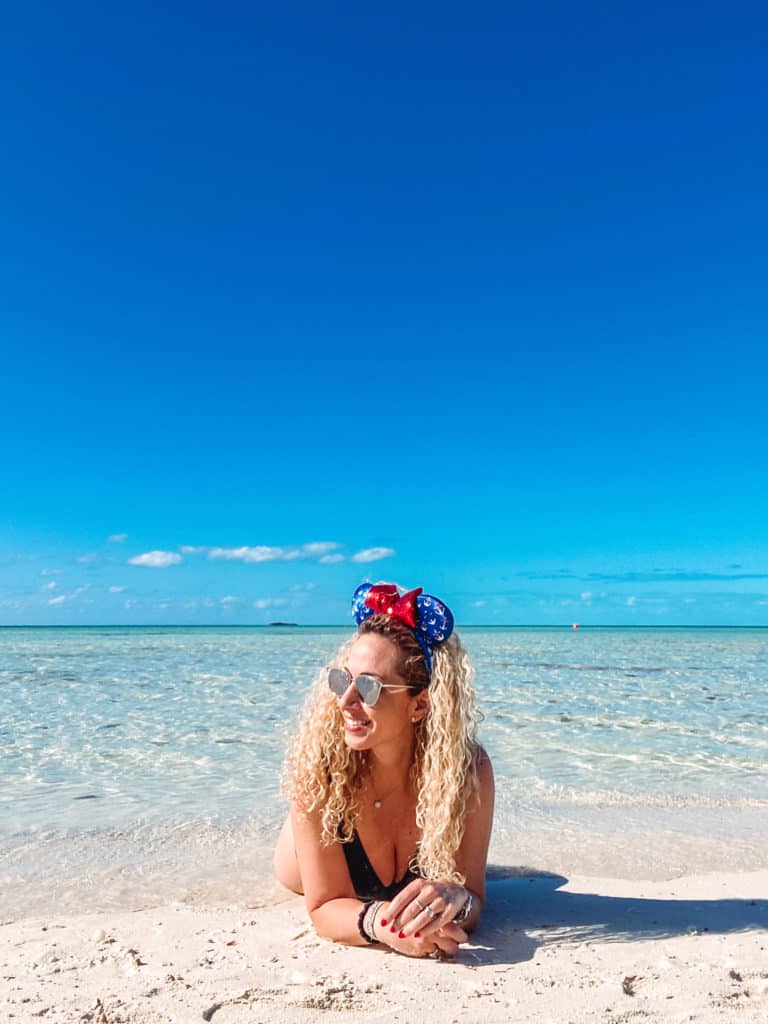 Hopefully these tips will help you enjoy your Disney cruise even more. Let me know if you end up planning a trip!