Where To Eat In San Pedro de Atacama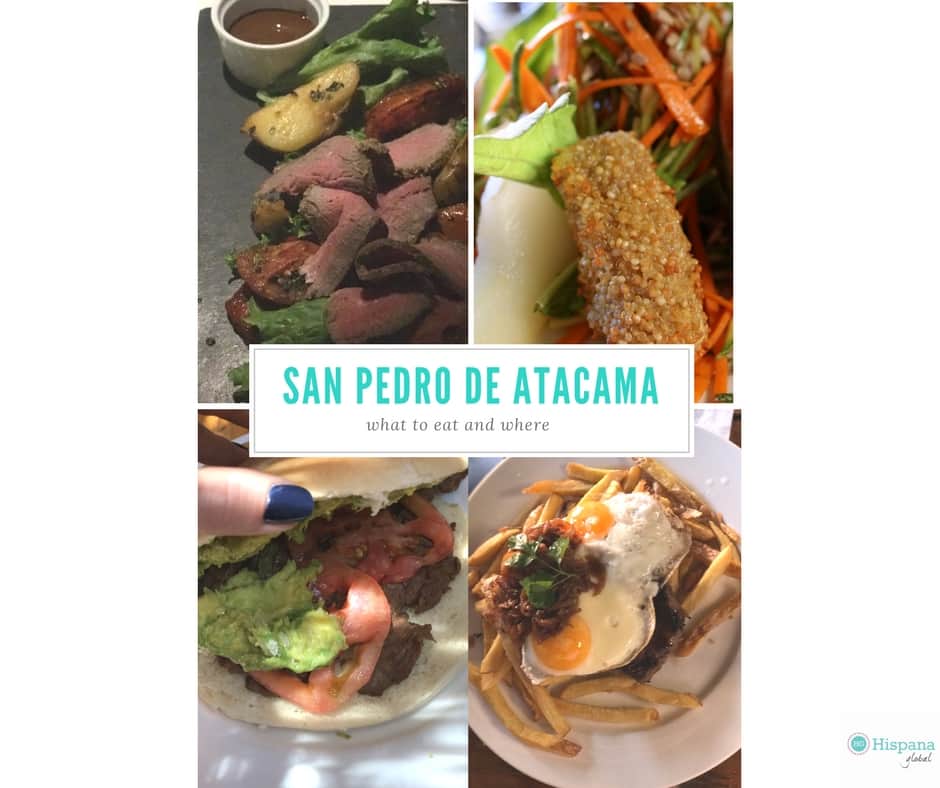 If you're planning a trip to San Pedro de Atacama in northern Chile, don't forget to research the best places to eat. After all those excursions to El Tatio, the Moon Valley and the Puritama Springs, you'll surely work up an appetite. After a recent trip to San Pedro, I was pleasantly surprised with how many options you have in this small town, which still retains its character despite the tourist boom.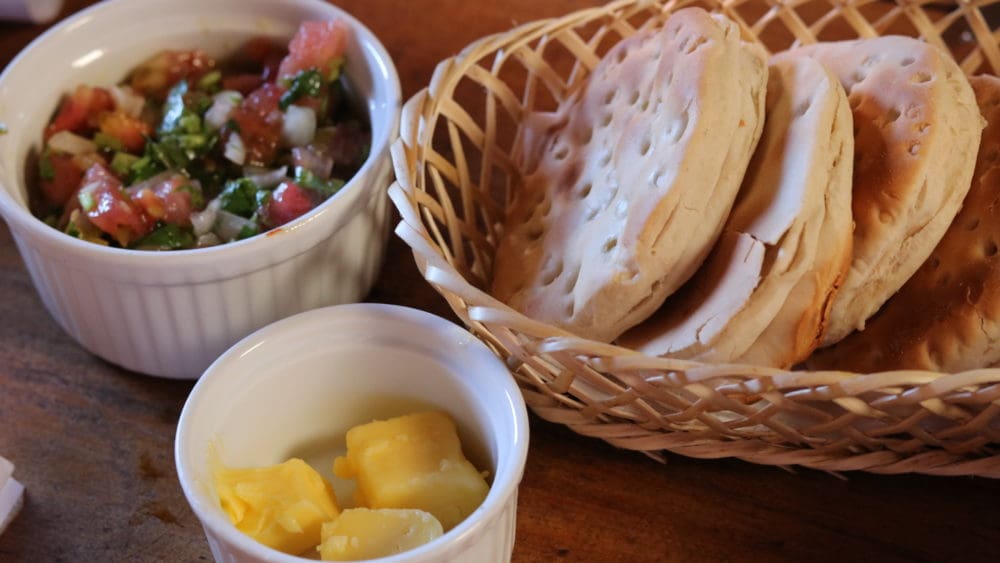 Those staying at high end all-inclusive resorts might prefer to take advantage of the delicious offerings at their hotel, since you already paid for them, but if you want to venture into the town's center make sure to check out this list.
3 Delicious Places To Eat in San Pedro de Atacama
Adobe (Caracoles 211): this restaurant is a tourist favorite and my Chilean friends had consistently recommended it. We liked it so much during our trip that we dined there twice. My son loved the Lomo a lo pobre (beef with french fries, sautéed onions and a fried egg), my daughter had the pizza, and I enjoyed their Adobe salad and the chicken with a sweet and spicy sauce made of chancaca and merken. Reservations are recommended for peak times. Since if offers outdoor seating, keep in mind that at night they do light up a fire pit. Every dish we tried was delicious, and we also devoured the bread basket with the traditional pebre (the Chilean version of pico de gallo).
Sol Inti (Tocopilla 130): if you're craving sandwiches, don't miss Sol Inti's freshly made chicken, vegetarian and steak creations. They are huge so if you haven't worked up an appetite, feel free to share a churrasco. It was so good I had the churrasco italiano (steak, avocado, tomato and mayo) twice on my trip! My daughter loved the gigantic ave palta (chicken and avocado sandwich), while we also tried the lomo a lo pobre, also big enough to share. It is reasonably priced and also offers mostly al fresco dining. The desserts were weak, so skip them. 
Blanco (Caracoles 195): this hip restaurant has a modern vibe to it and good food. The menu features local Chilean ingredients, which makes each dish extra fresh. It is open for dinner only. The steak with vanilla was great, as was the tuna from Easter Island, but my absolute favorite was the canelón de quinoa, which was filled with delicious braised beef that had a bit of spice thanks to merkén. Other diners raved about the ceviche but I did not try it.

Have you ever been to Chile? Are you planning a trip to San Pedro de Atacama? Let me know if I can help you with more tips!
En español: 3 restaurantes para comer bien en San Pedro de Atacama
Photos: Jeannette Kaplun.