Get to know Sundance's relaxed side
When you hear the word Sundance, many of us think of the famous independent film festival. Or perhaps you know that Robert Redford fell in love with this stunning area in the Provo Canyon and purchased over 450 acres half a century ago. Classic movie lovers also might recall the famous film Butch Cassidy and the Sundance Kid.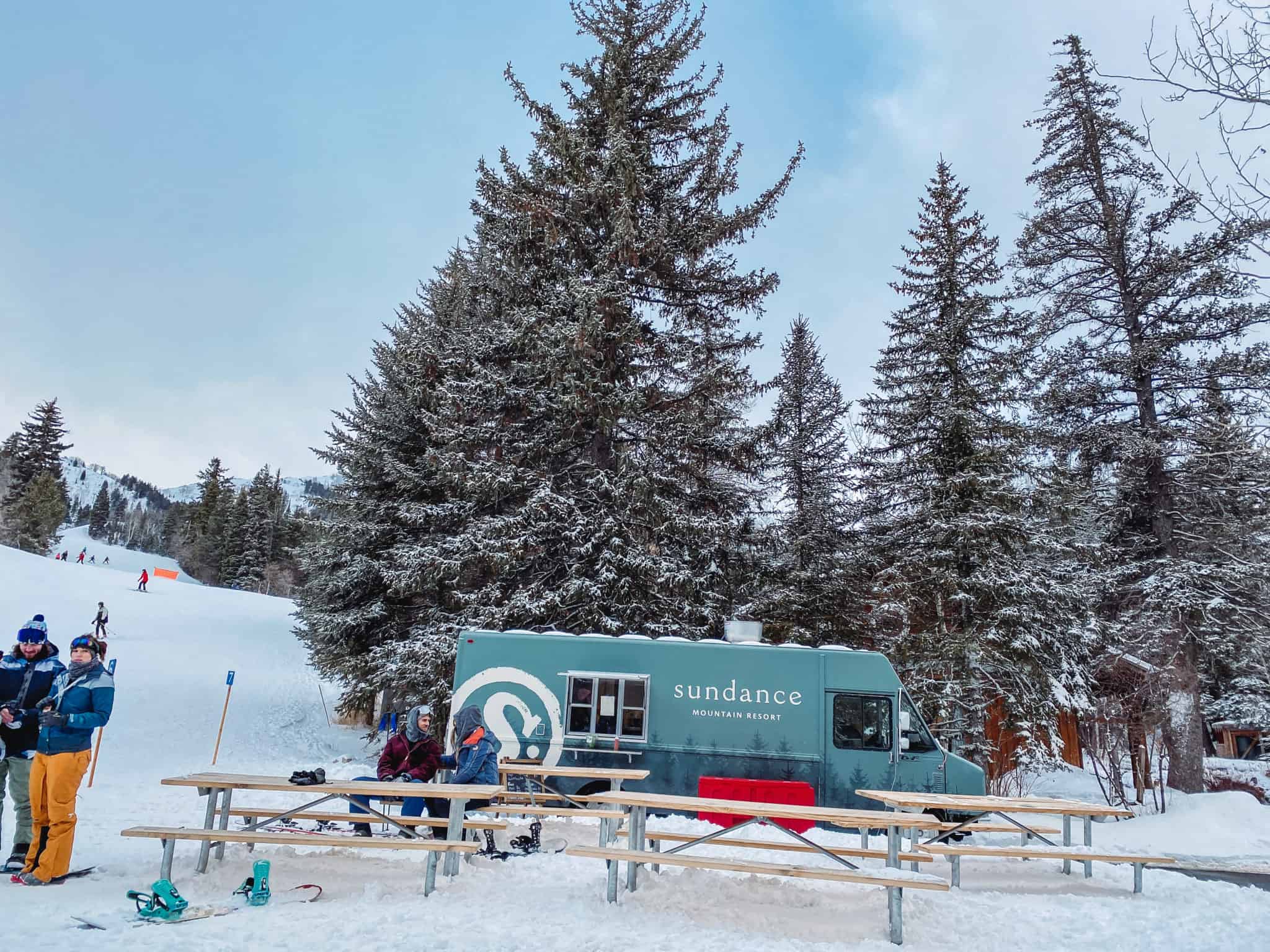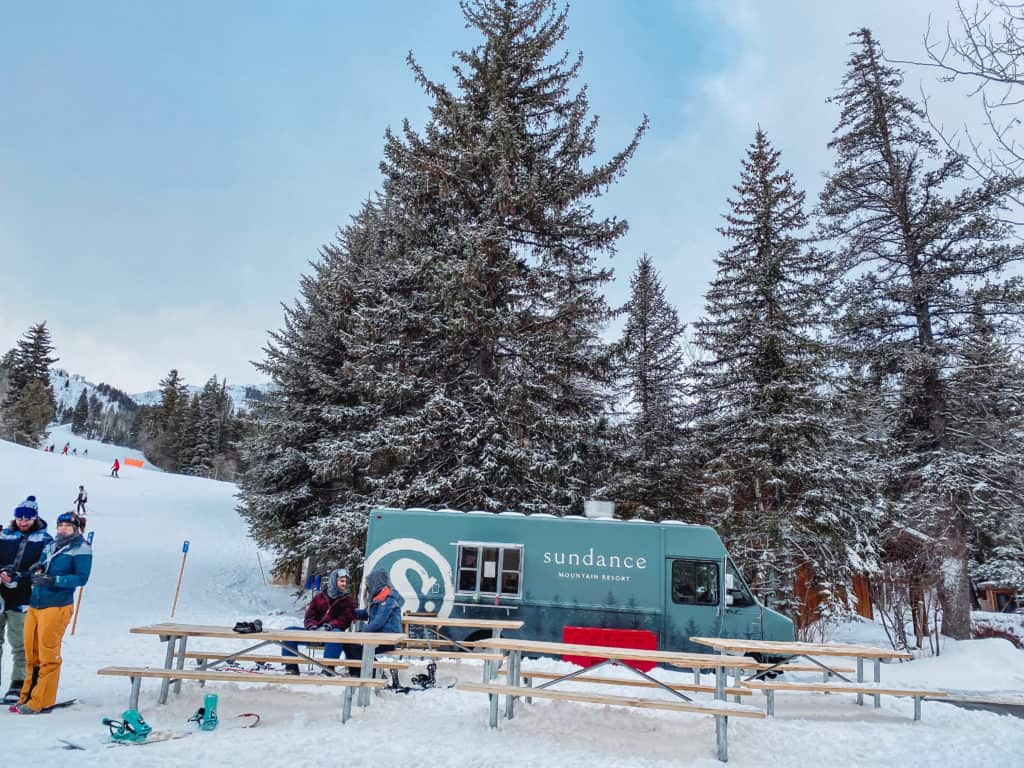 What you don't expect is to find so much peace at the lovely Sundance Mountain Resort, which houses a variety of standard rooms, studios, cabins, and mountain homes. It's a refreshing change of pace compared to busier and trendier ski properties, which can at times feel snobby and impersonal.
Where is Sundance?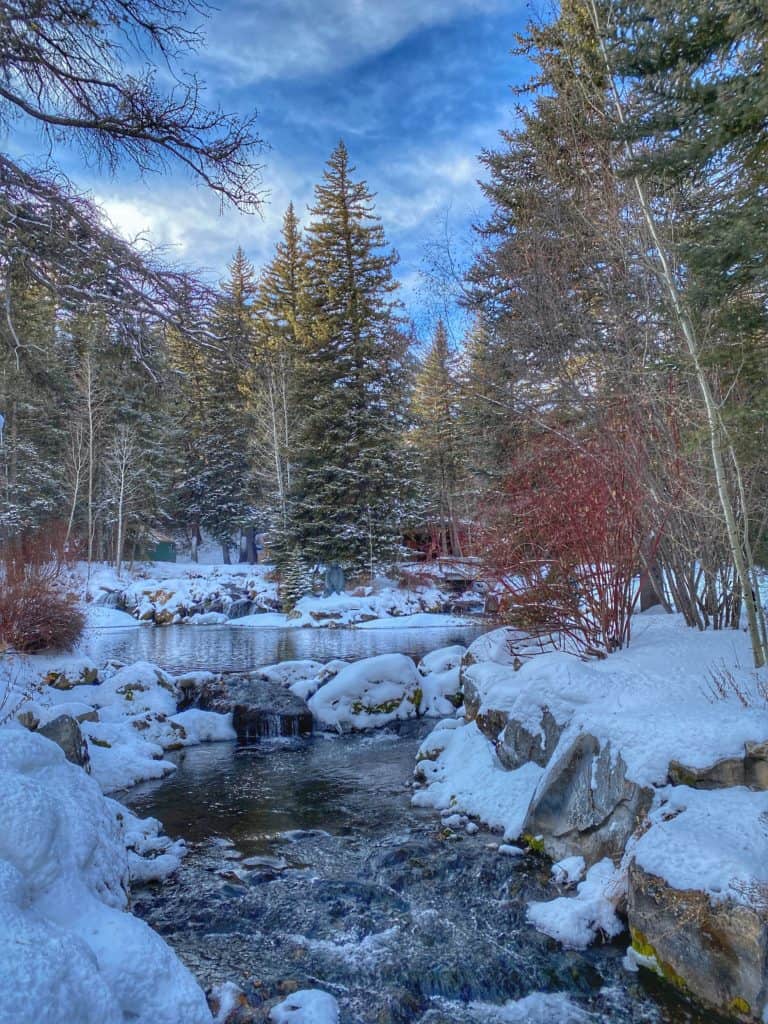 Located just one hour away from Salt Lake City airport, the Sundance Mountain Resort sits at the base of Mount Timpanogos in Utah's Wasatch Mountains. Everywhere you turn, gorgeous aspen and pine trees surround you. Peace and quiet envelope you, bringing a welcome respite to our crazy lives.
The antidote to stress
Sundance Mountain Resort is the antidote to everyday stress. The vibe is totally laid back and friendly. Your biggest worry is not traffic, parking or what to wear, but deciding how to enjoy your day.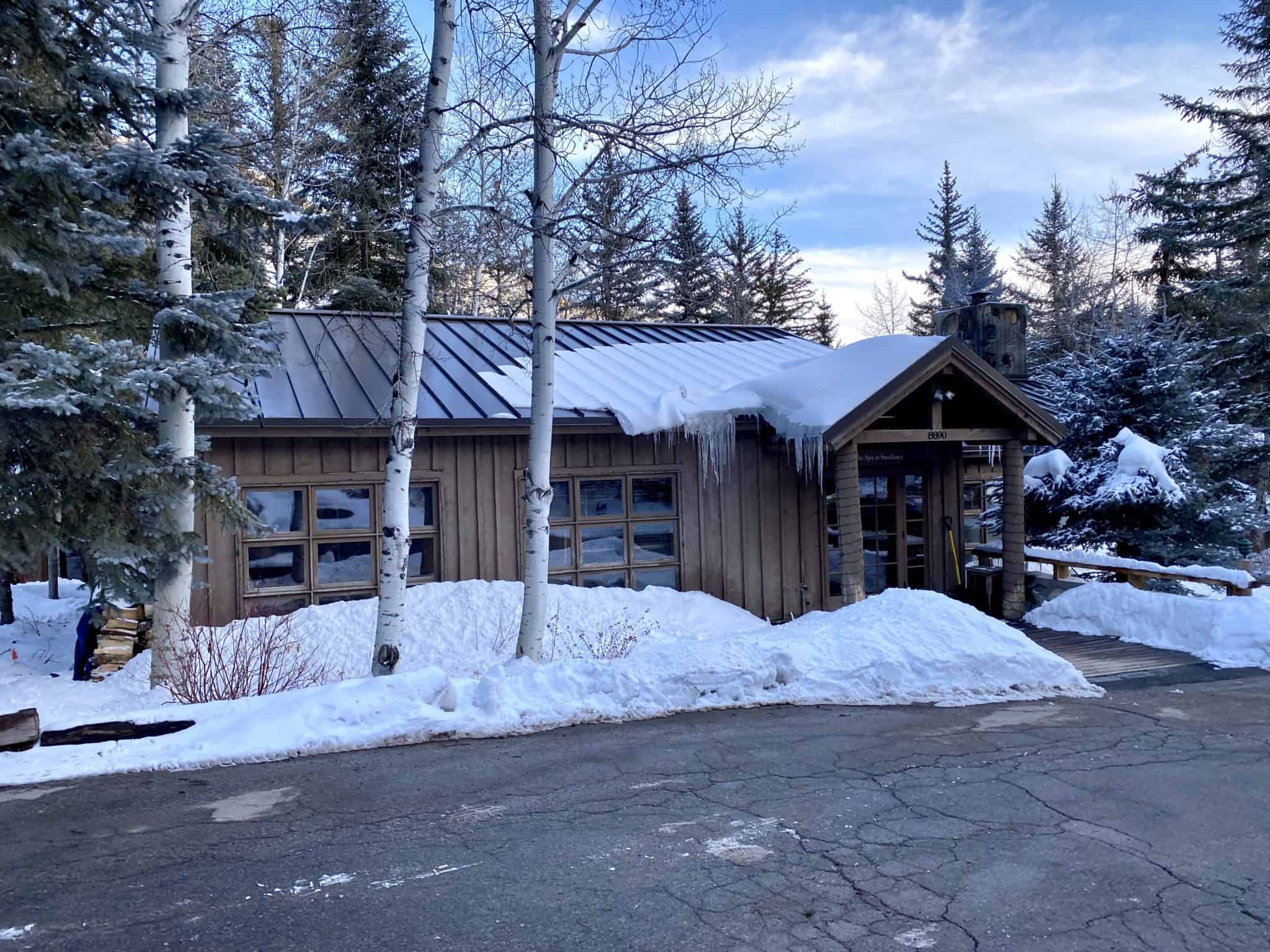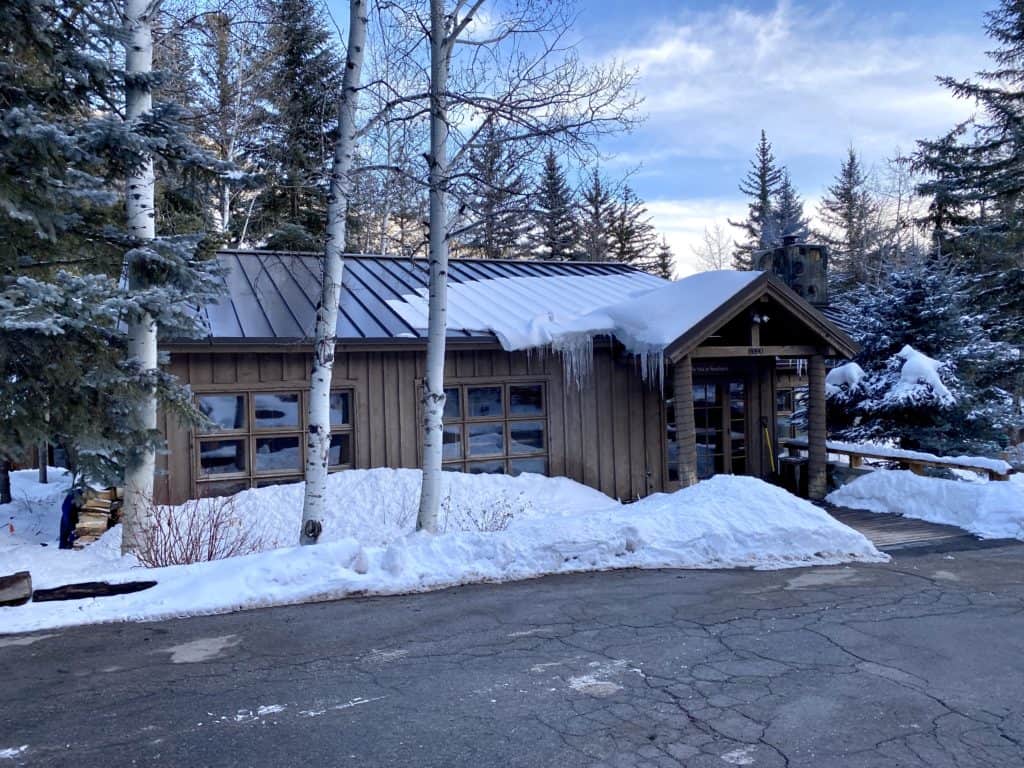 Whether it's hitting the slopes in winter, creating your own jewelry in a silversmith class, relaxing at the spa, fly fishing or meditating, there's just enough to do to keep you busy. It's not too much to make you feel guilty if you decide to just chill.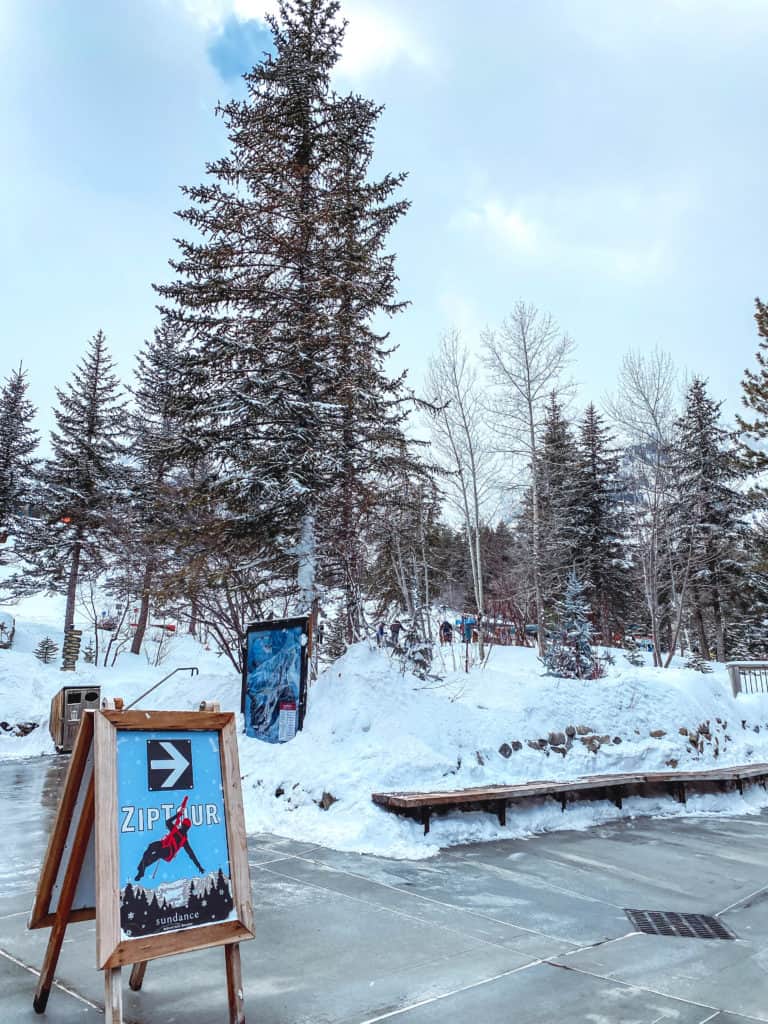 There's also a zipline tour available for adrenaline junkies that prefer to see the mountain from above. During the summer, there are two longer ziplines that take you to the top of the mountain. Just keep in mind it can get quite windy, so dress accordingly.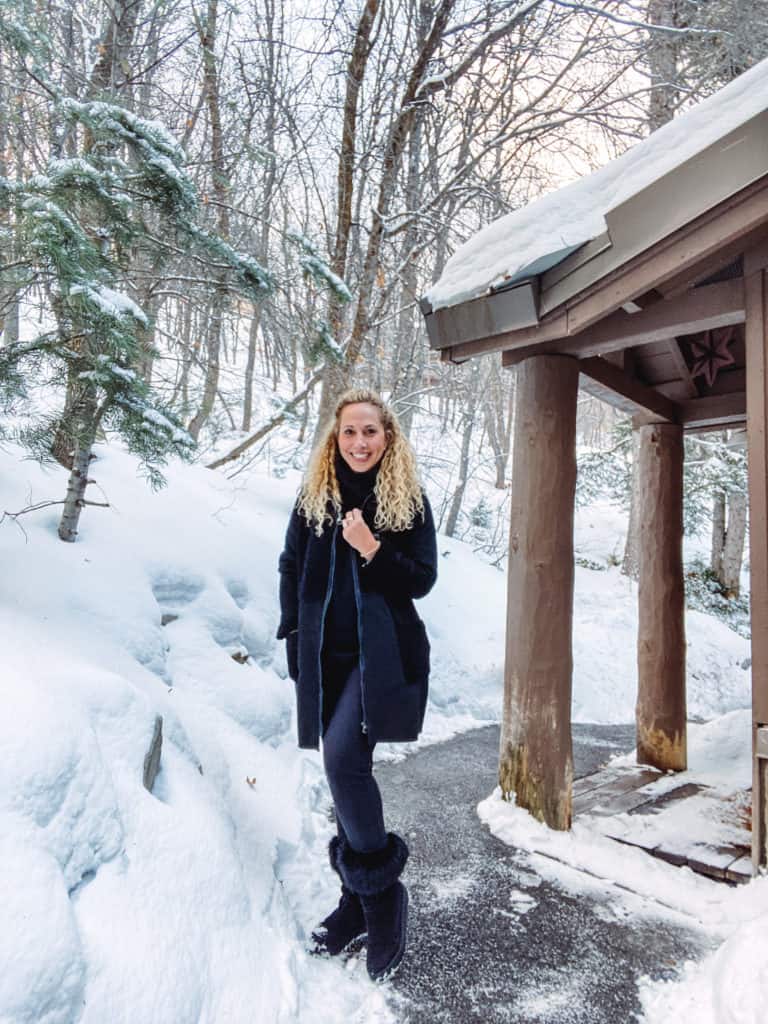 For those used to the Park City hustle and bustle, Sundance seems like worlds away, even though it's just a 45 minutes drive. During the celebrity-packed Sundance Film Festival, the resort does host screenings, panels, and talent, but in a much more laid-back fashion.
Even the restaurants are pretty casual. The Foundry Grill serves sit down breakfast, lunch, and dinner. I highly recommend the fluffy pancakes for breakfast, and the Brussels Sprouts and Truffle Mac & Cheese are beyond delicious.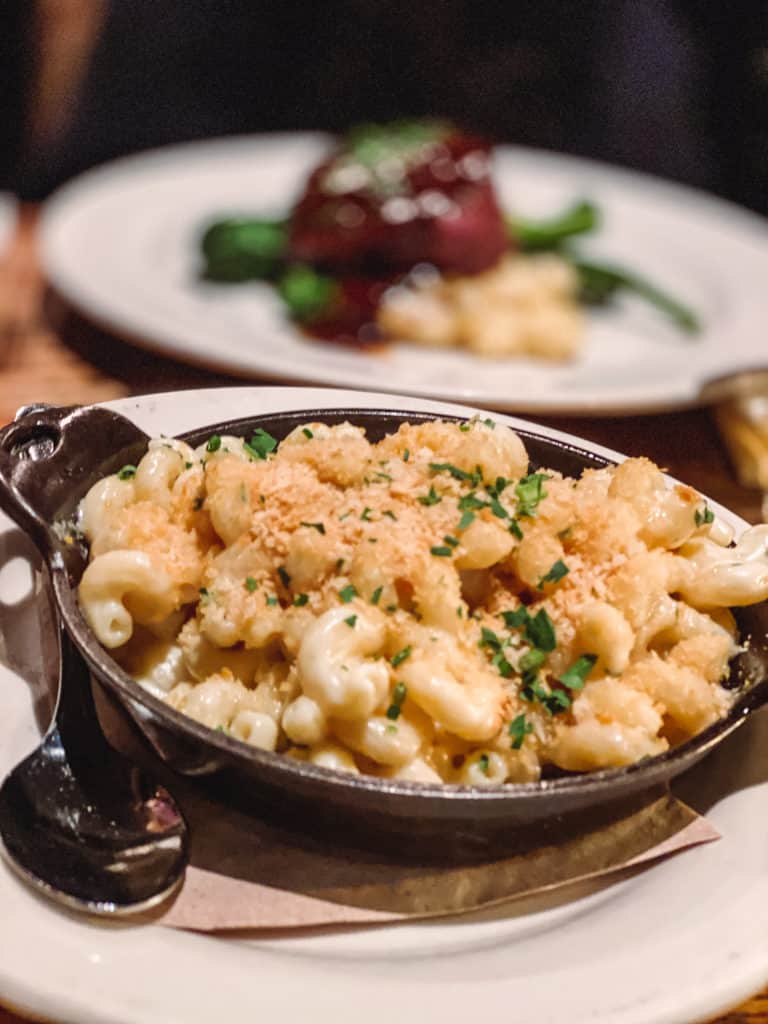 At The Owl Bar, the nachos and burgers are wonderful while you listen to live music or simply relax with friends. If you're in the mood for a more elaborate dinner, book a table at The Tree Room, where the pepper steak is a tradition (and Robert Redford has personally requested it remain on the menu).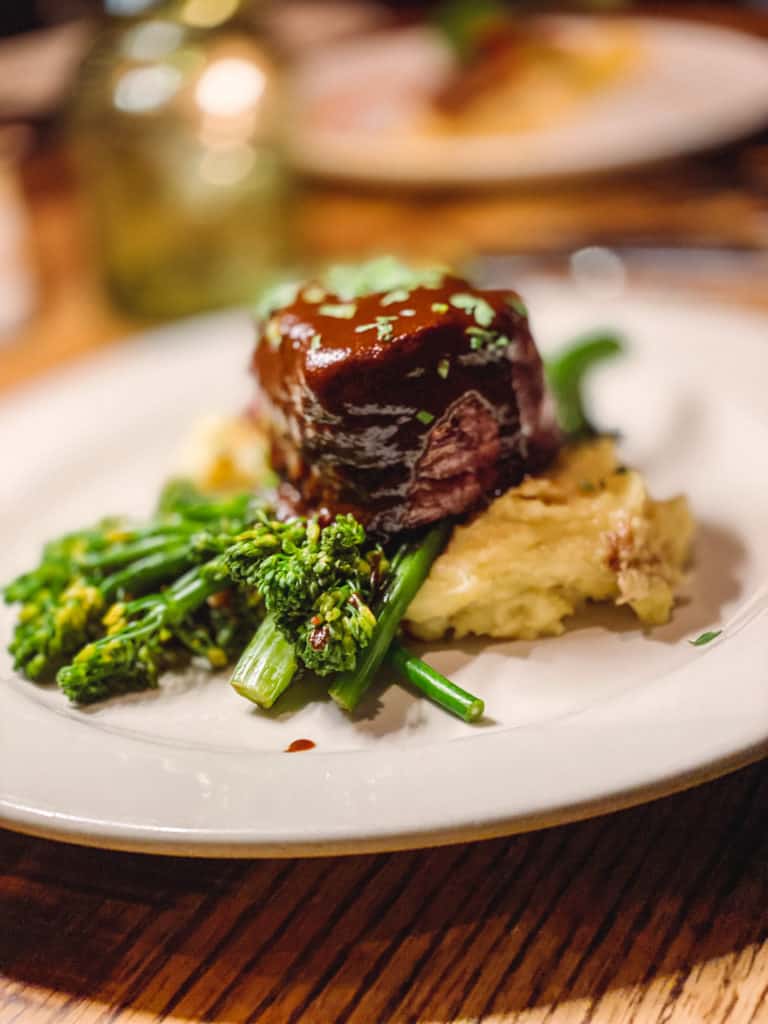 There are also quick service options. The Sundance Deli offers great coffee, hot choccolate, sandwiches, and snacks all day long. If you prefer to dine next to the ski slopes, the Creekside Cafe offers a limited menu with pizza and sandwiches right across the Ski School, but only during the winter,
What rooms are available at Sundance Mountain Resort?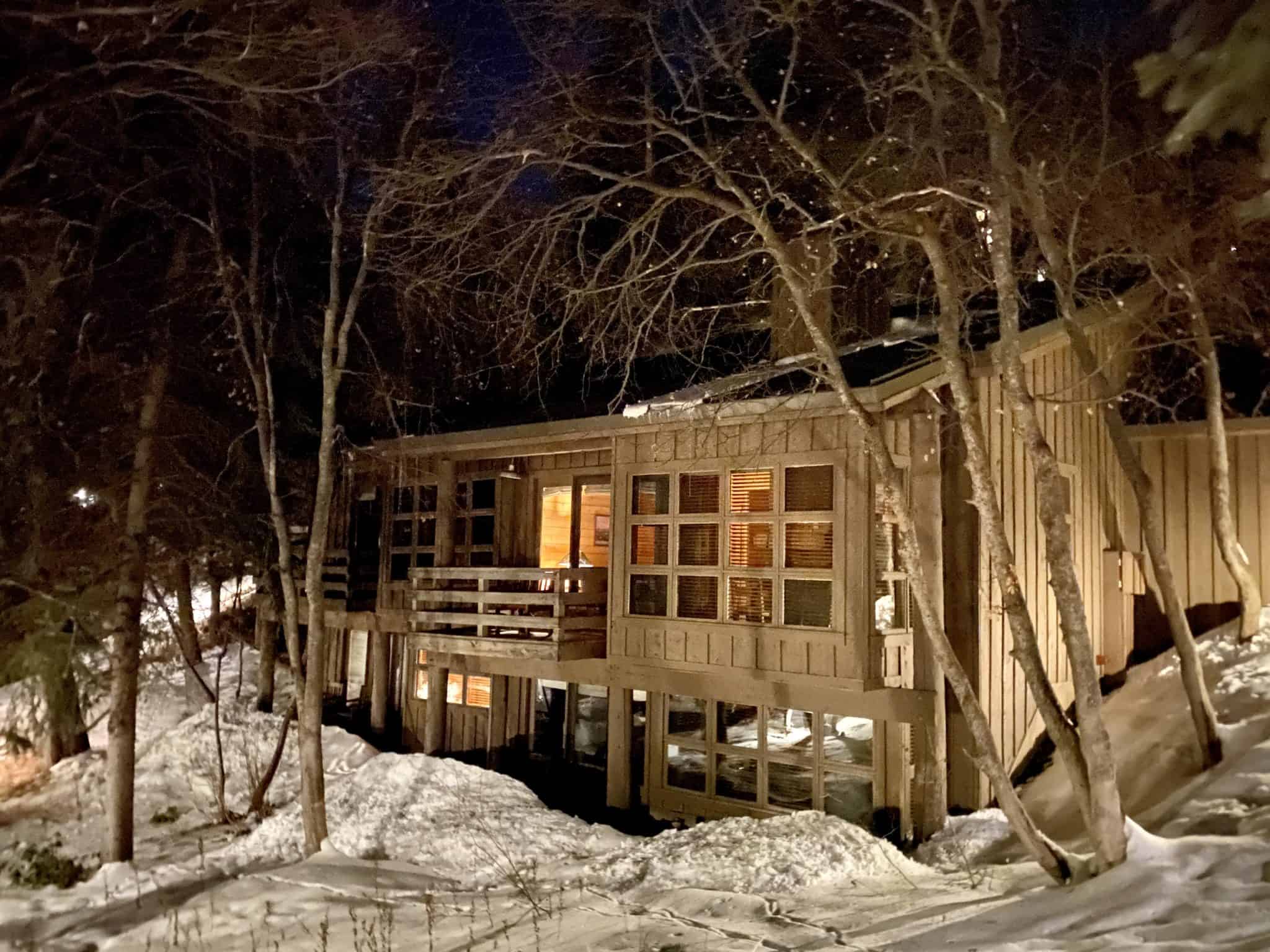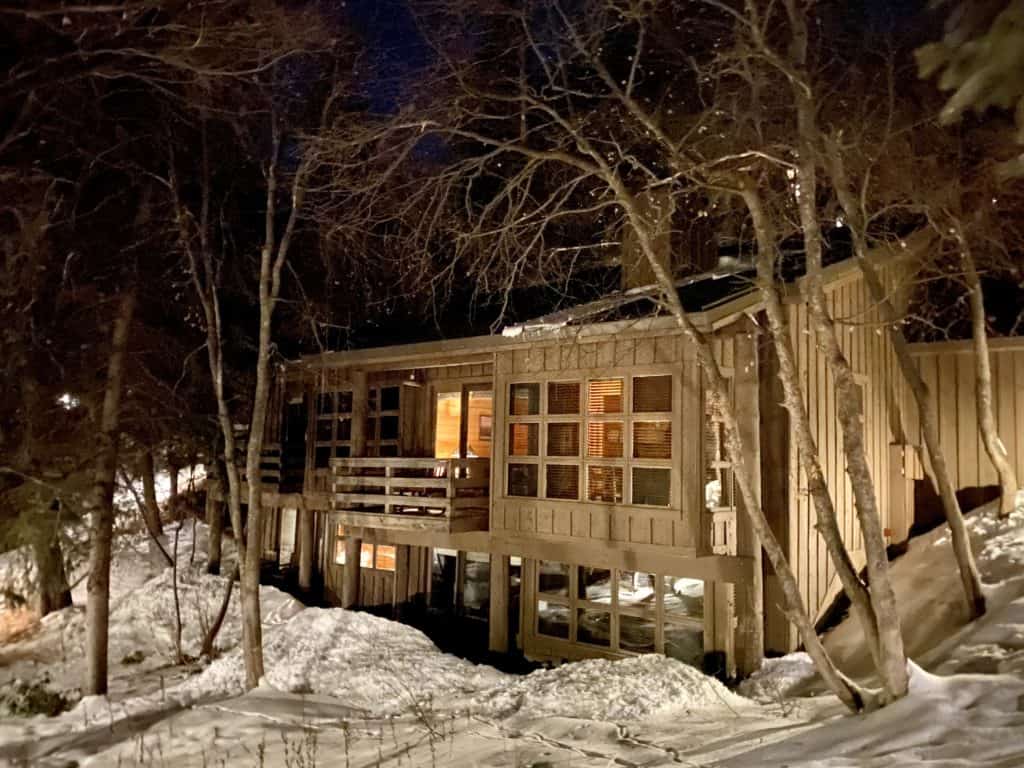 The prevailing atmosphere at Sundance Mountain Resort is rustic luxury. The accommodations and setting are simply beautiful, surrounded by trees, mountains, and creeks. There are studios, standard rooms, different kinds of suites and mountain homes, all made of wood. It's rustic luxury but feels relaxing. However, do know that you will need a vehicle or to call for a free shuttle (an Acura MDX) to go from many cabins to the "base" where everything is. You can also walk, but I would only recommend it if you're not lugging your ski or snowboarding gear… and if weather conditions permit it.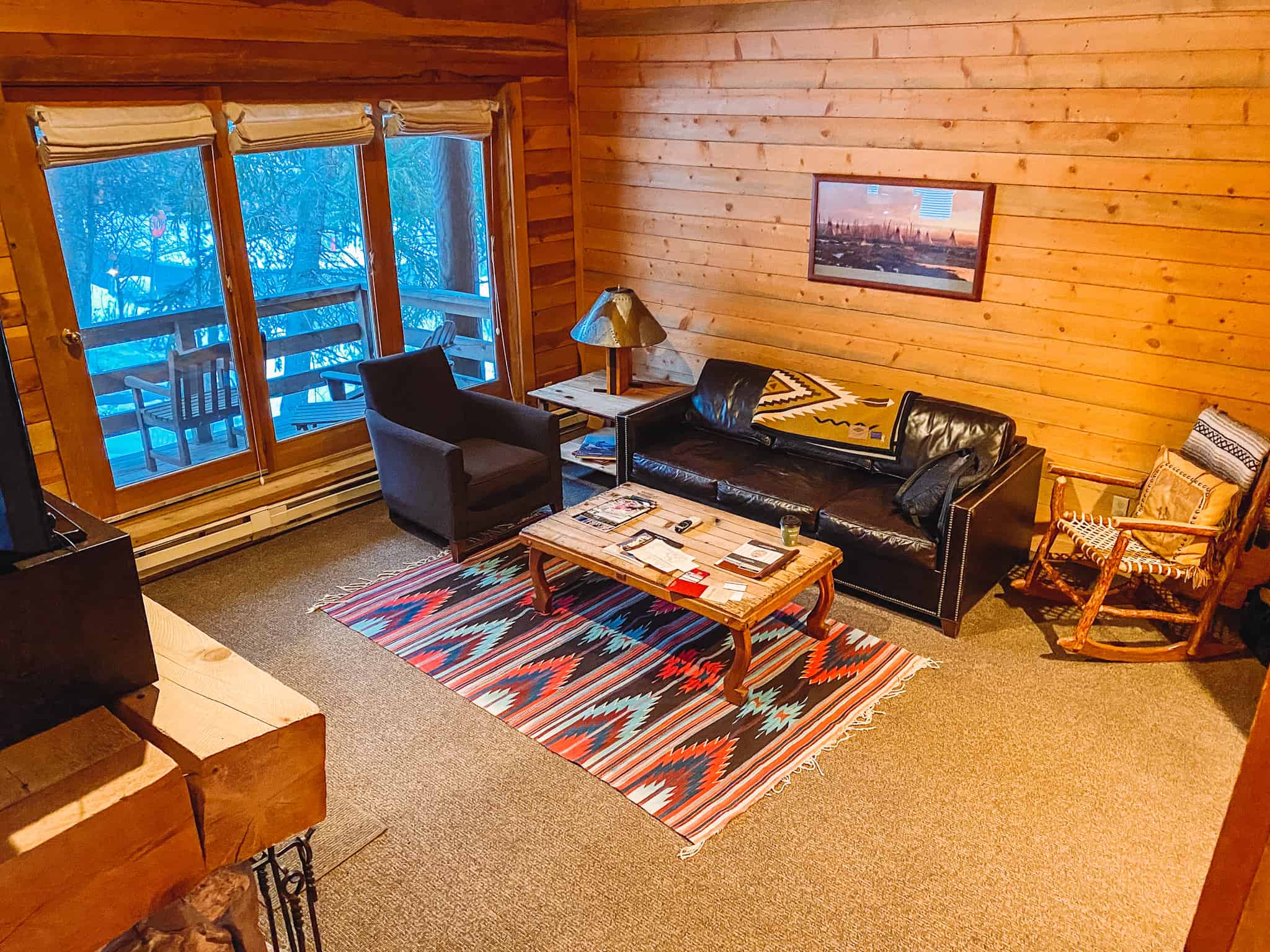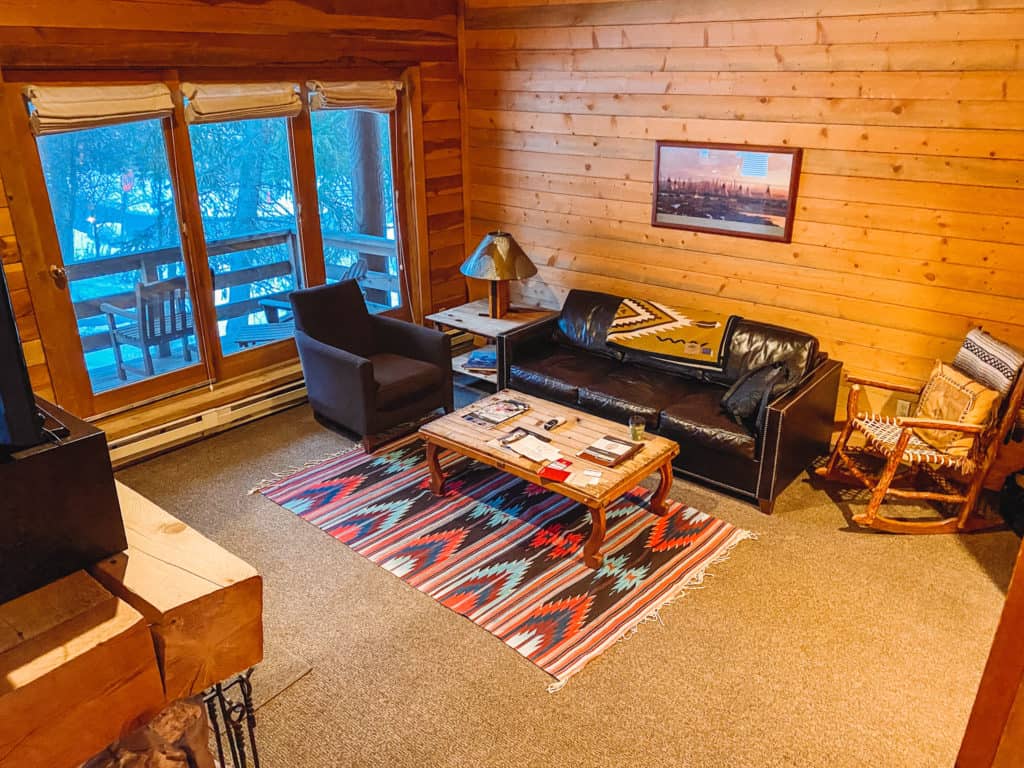 I stayed at a Mountain Suite, which is a one-bedroom, one-bathroom suite with living room (and sofa bed), fireplace, small kitchen (complete with stove, microwave, fridge, and coffee maker), and 4-person dining room. It was lovely to look out the balcony right after the snow had fallen the night before! There's a safe deposit box for all your valuables, and two robes were in my master bedroom closet.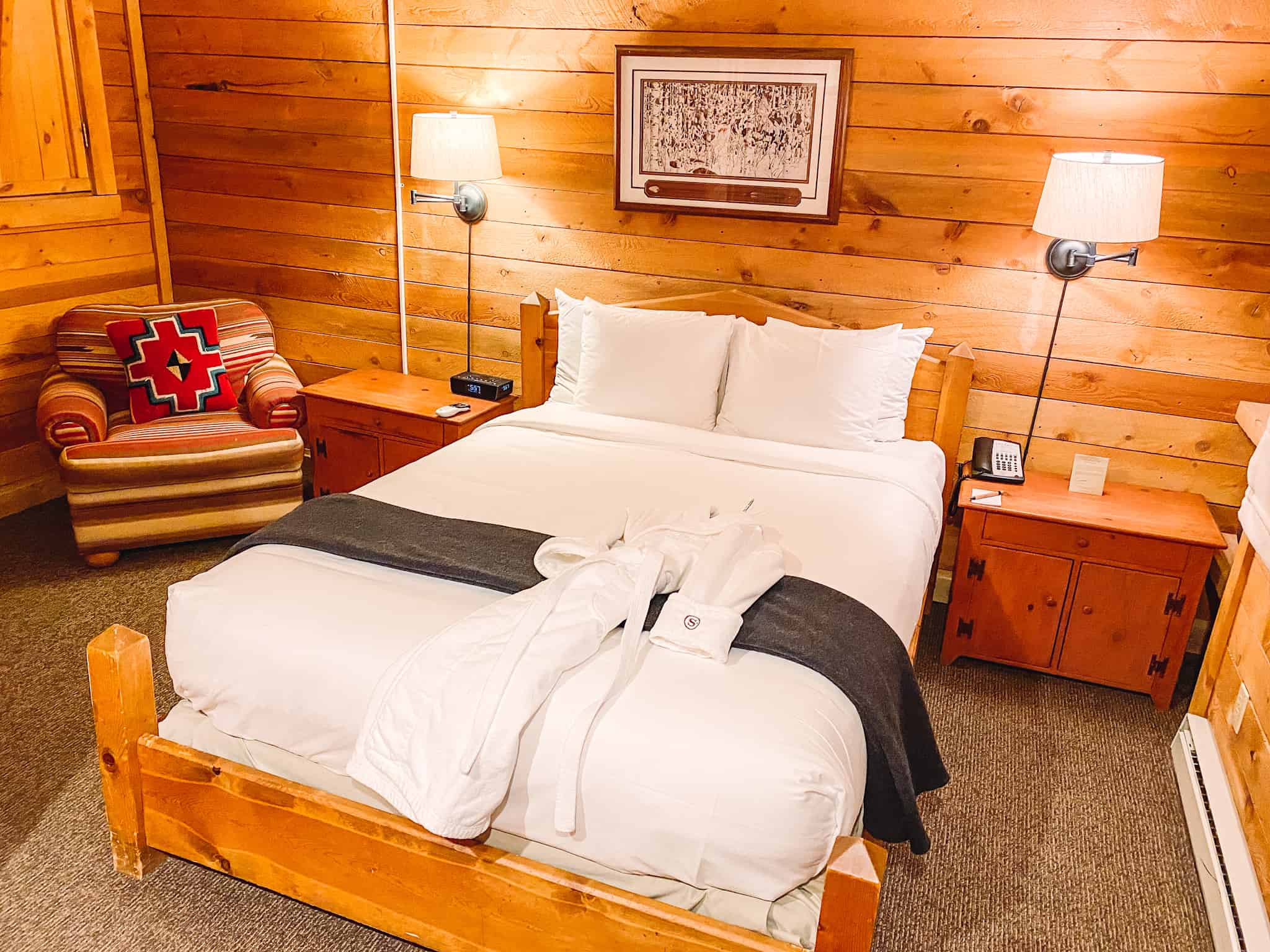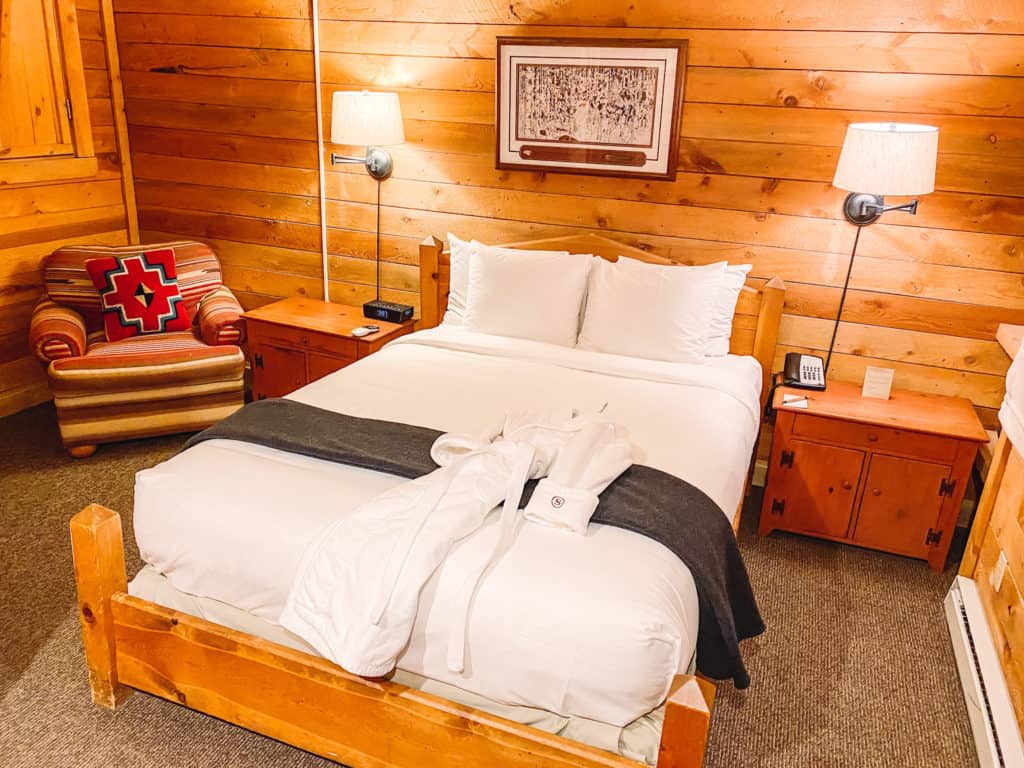 Toiletries were wonderful and are locally produced, like the lovely cinnamon soap. This eco-friendly resort is trying to minimize the use of single-use plastics, so you will find big bottles with shampoo, conditioner, body wash, and body lotion that the housekeeping staff refills after each stay.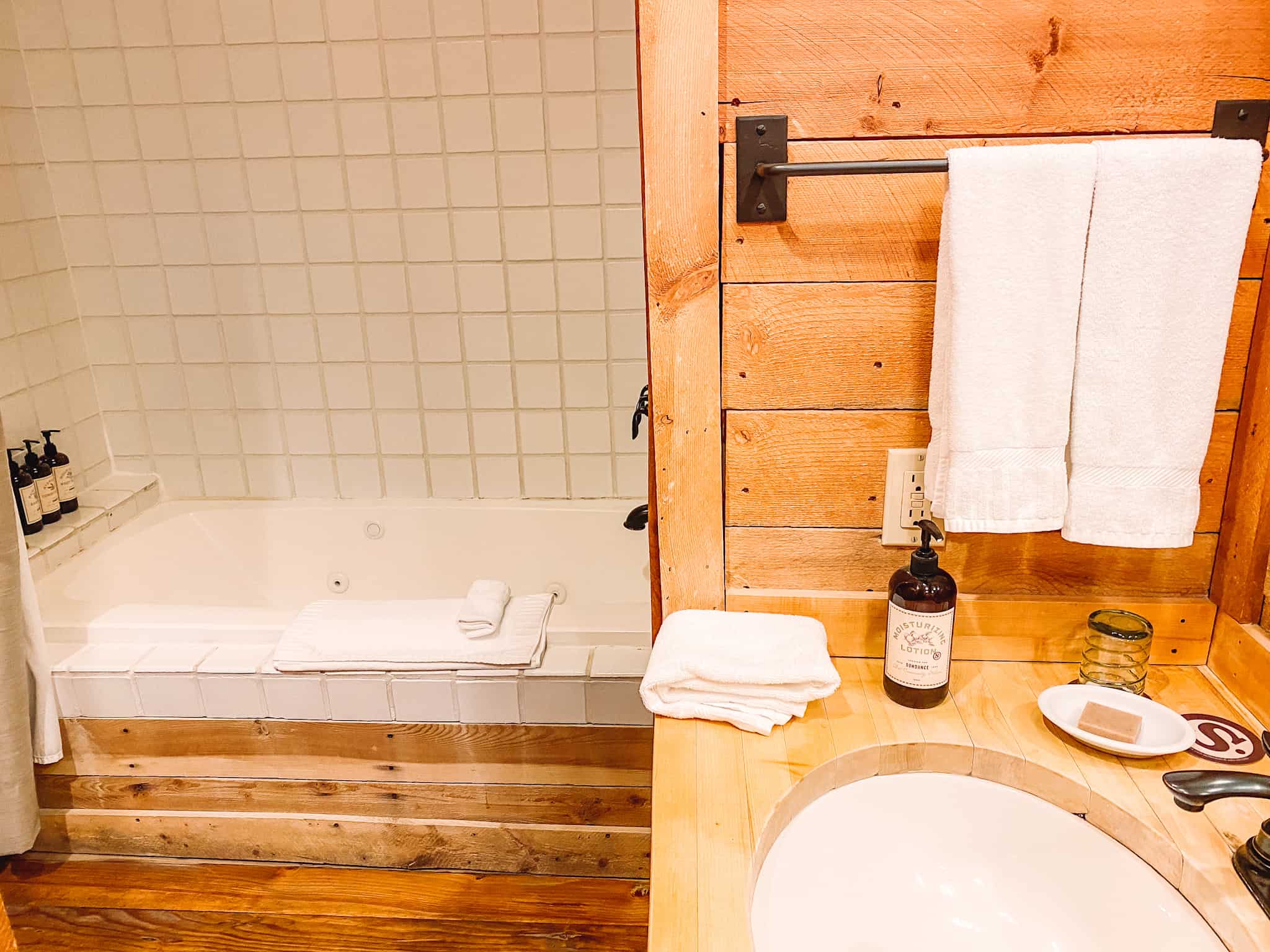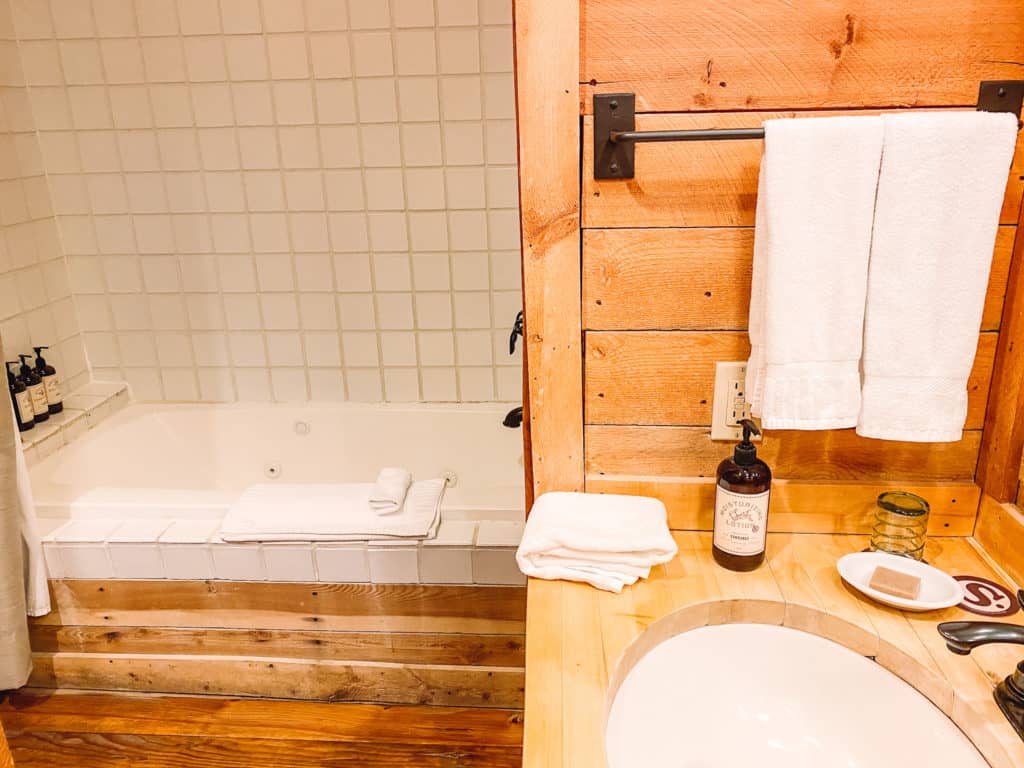 How are the slopes at Sundance Mountain Resort?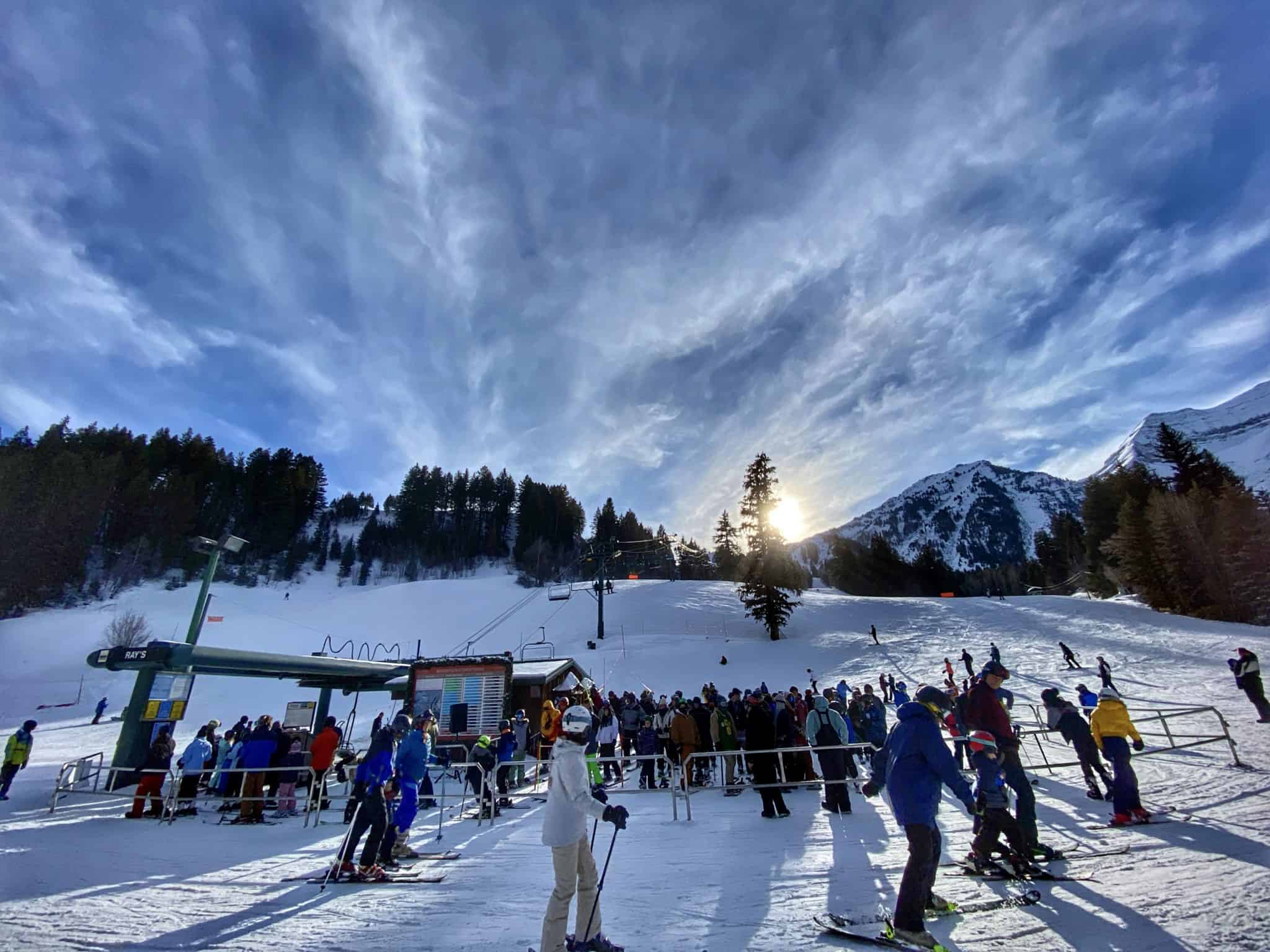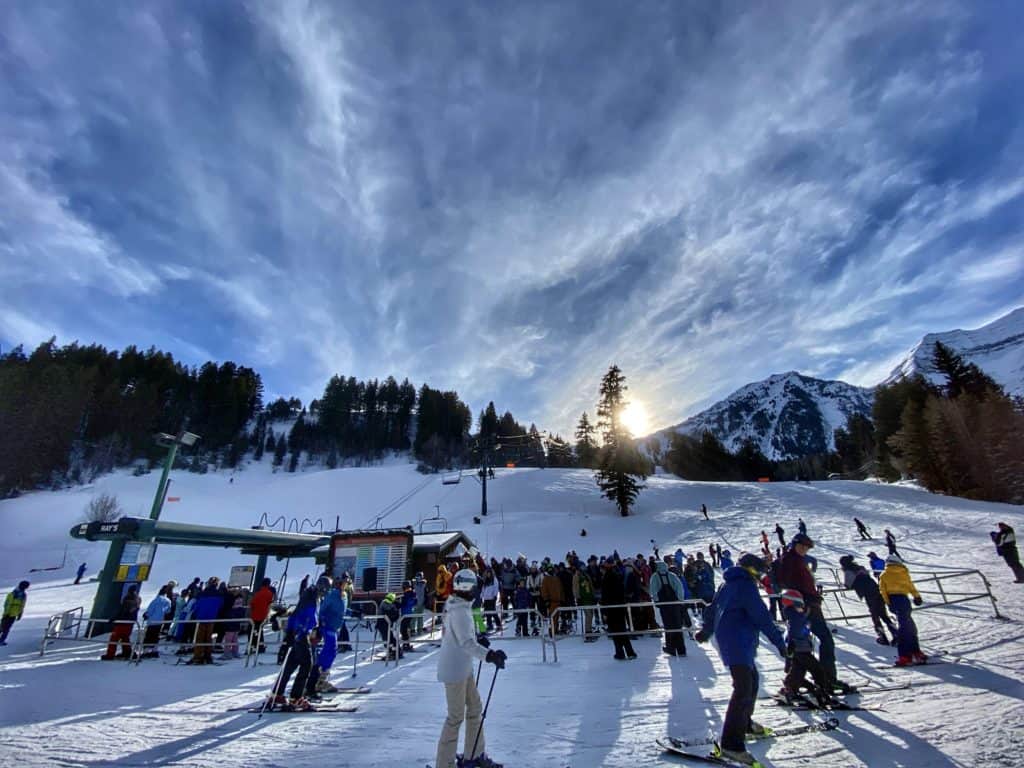 Regardless of your expertise, Sundance Mountain Resort offers easy (green), moderate (blue) and difficult (black) trails for skiers and snowboarders alike. There's a handy map at the rental shop and ticket office that you should have with you at all times.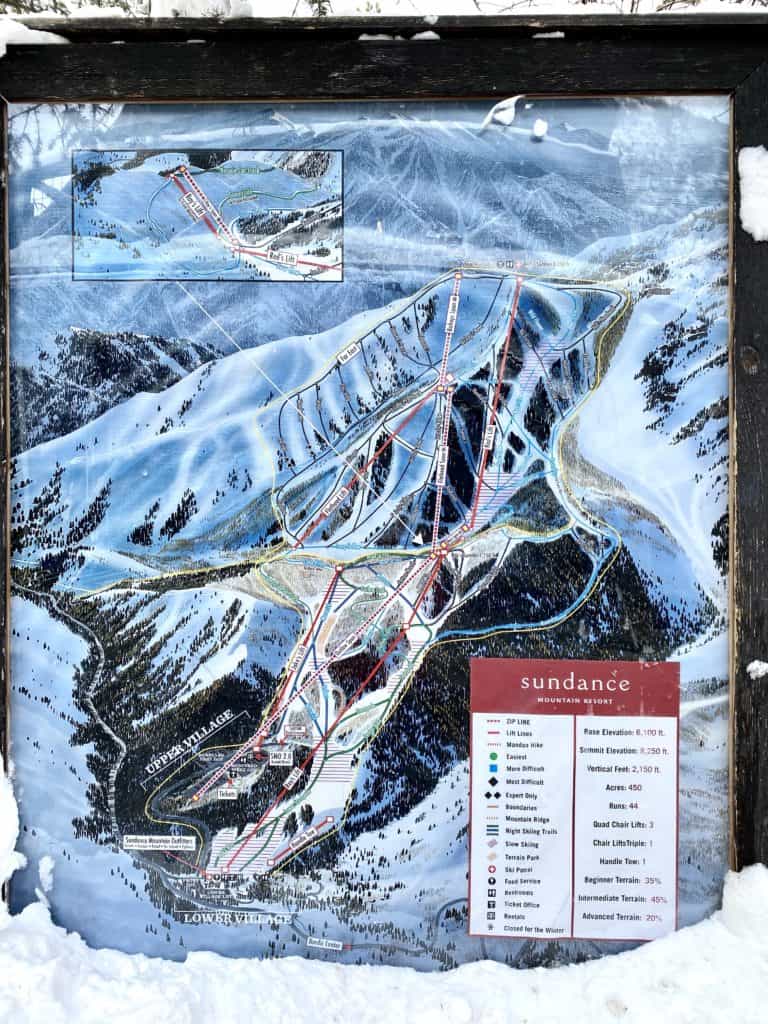 As an intermediate skier, I thoroughly enjoyed having so many blue options, while also being able to just take the easiest way down once I got tired. The scenery is gorgeous, so from time to time, I would stop to admire all the natural beauty around me. I found everybody on the slopes not only friendly but also super respectful. Despite visiting during a busy holiday weekend, it never felt crowded once I got on the first chair lift. Yes, that lift can get crowded because it's the first stop for everybody.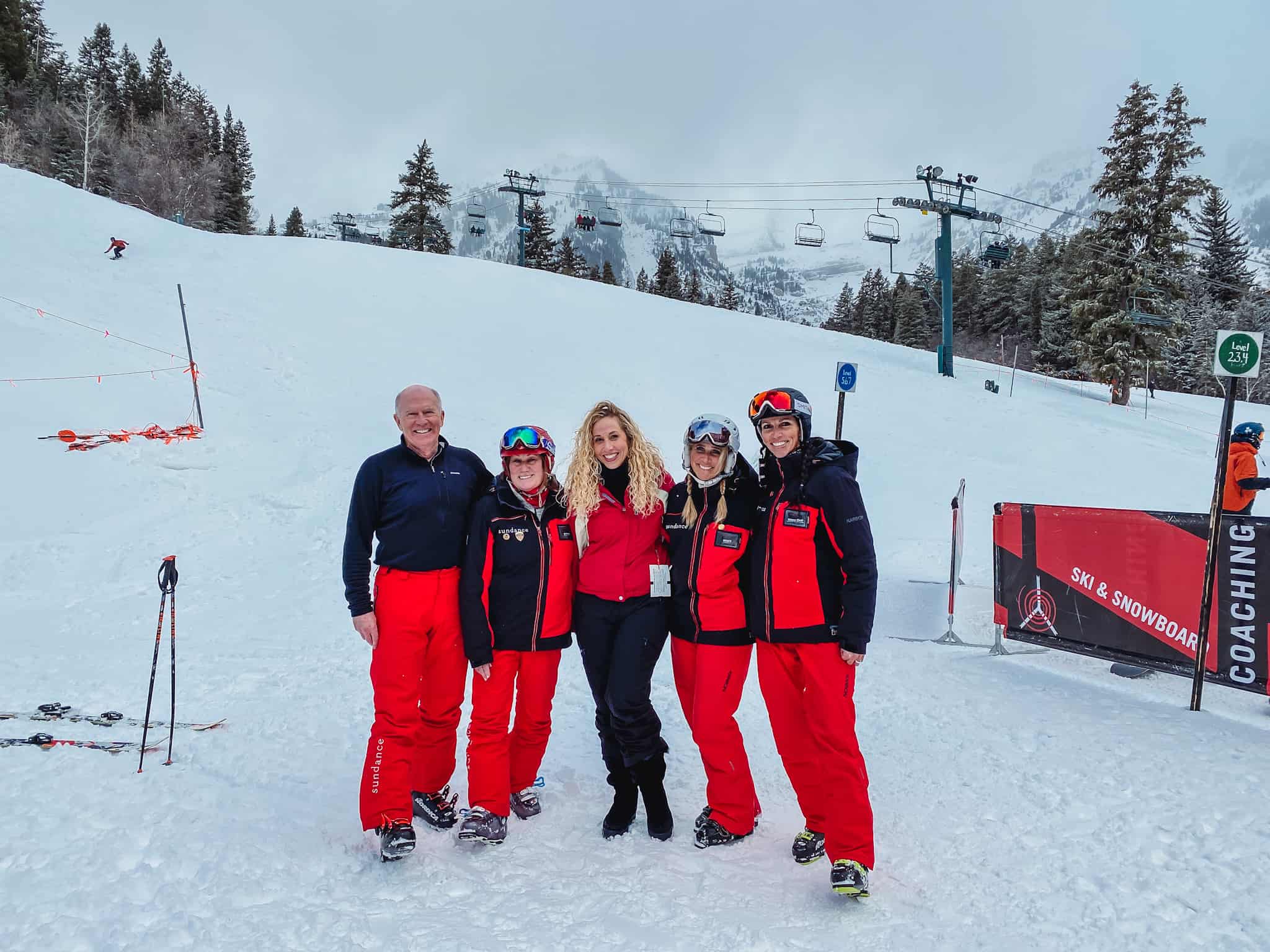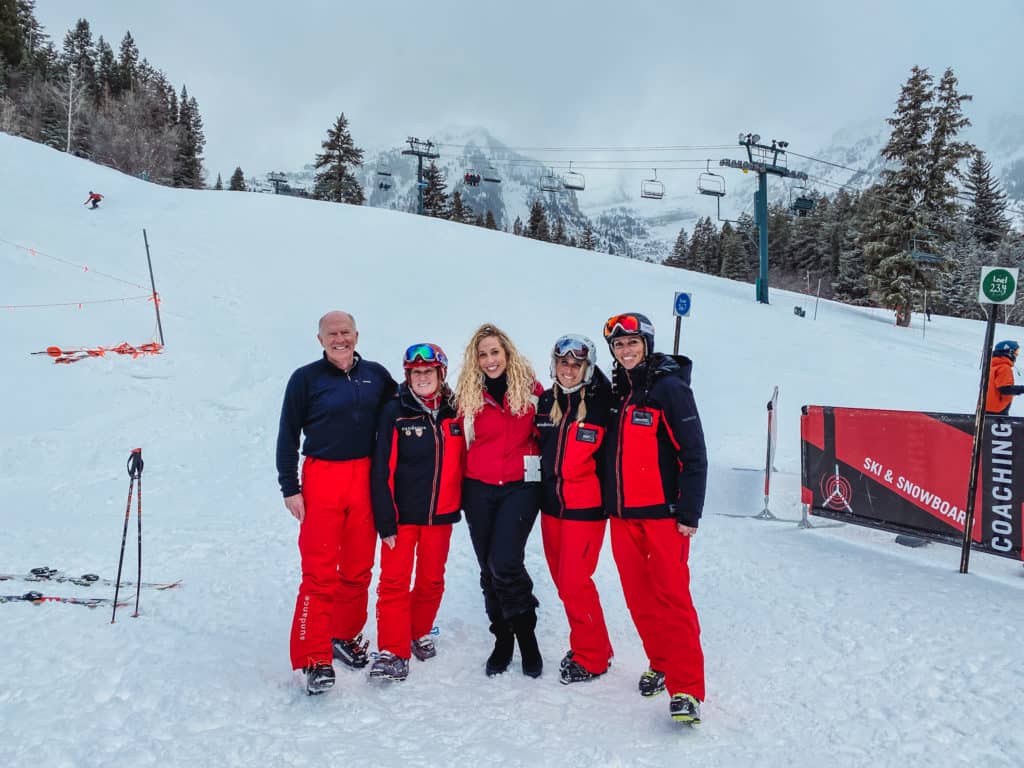 The Sundance ski school has a wonderful team. I highly recommend taking a class on your first day, to refresh and polish up your skills. In my case, I joined the ladies' ski clinic with Donna and Tipper, who not only were patient, but warm and funny.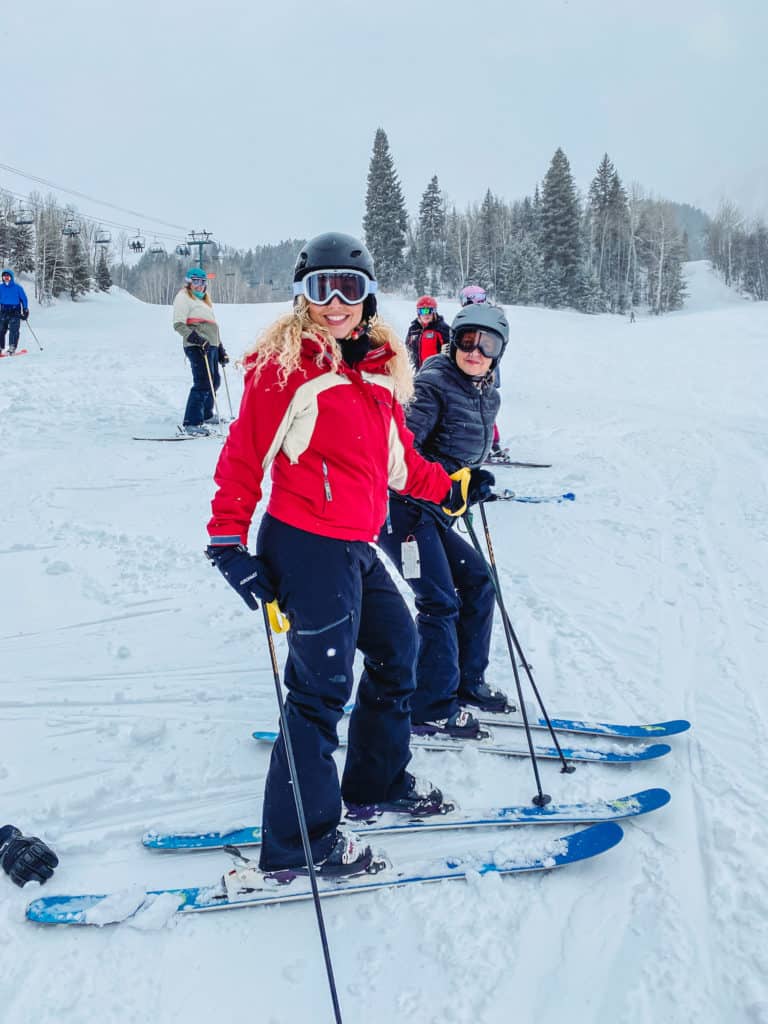 I ended up skiing with local legend Kim Francom, paralympic medalist and World Champion, who took me to the back mountain and showed me where the old Bear Claw cabin used to be. It was a delight!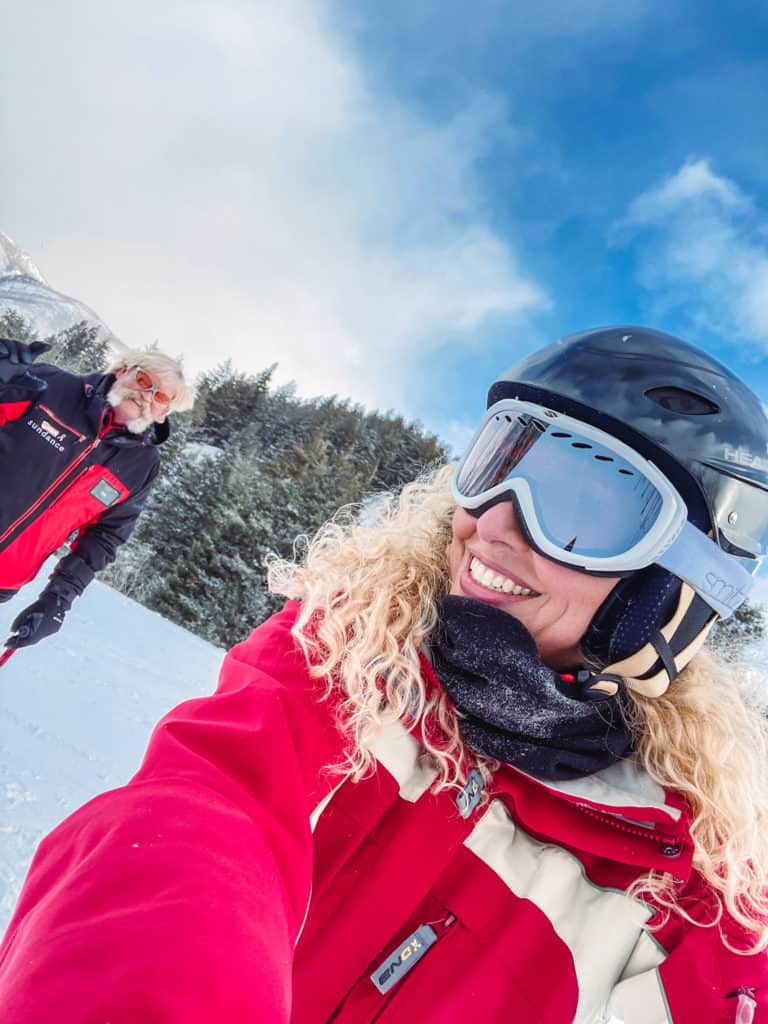 If you're a skilled snowboarder or skier and just need to figure out where everything is, Sundance Mountain Resort offers complimentary daily tours at 10 am and 1 pm. They meet by Ray's lift, at the base of the mountain, so make sure to be there a few minutes before.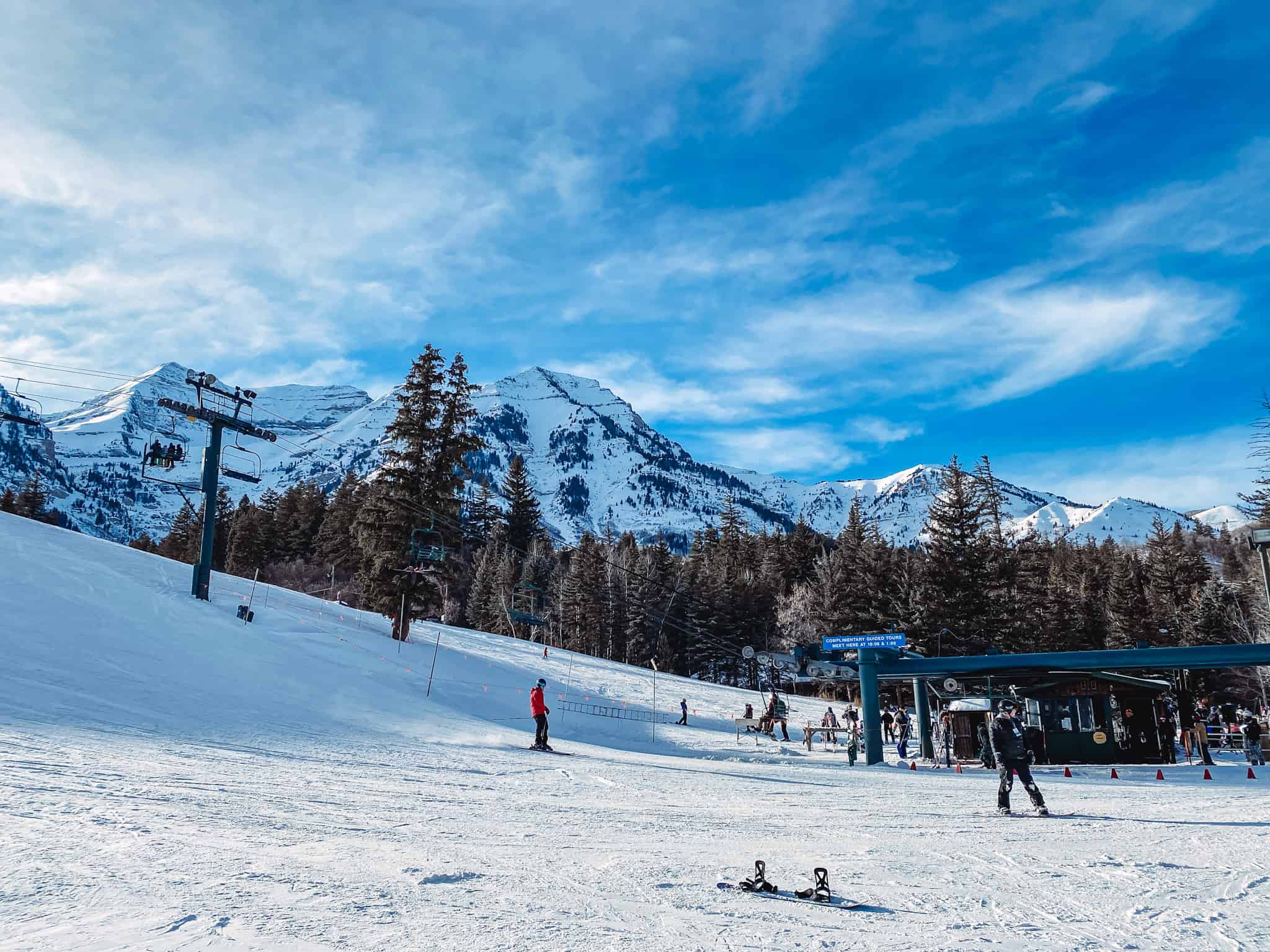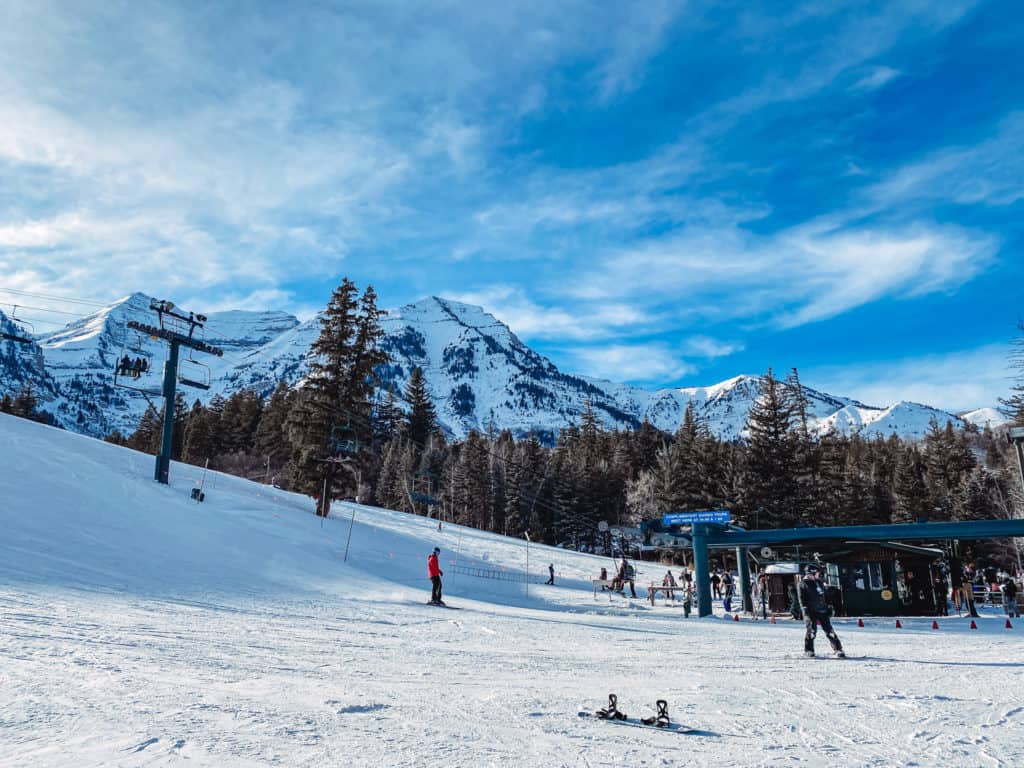 If you like to enjoy skiing at night, Sundance is open on select nights until 9 pm. Powerful lights help with visibility, and once you're done for the night, you can try warming up a bit at the fire pit.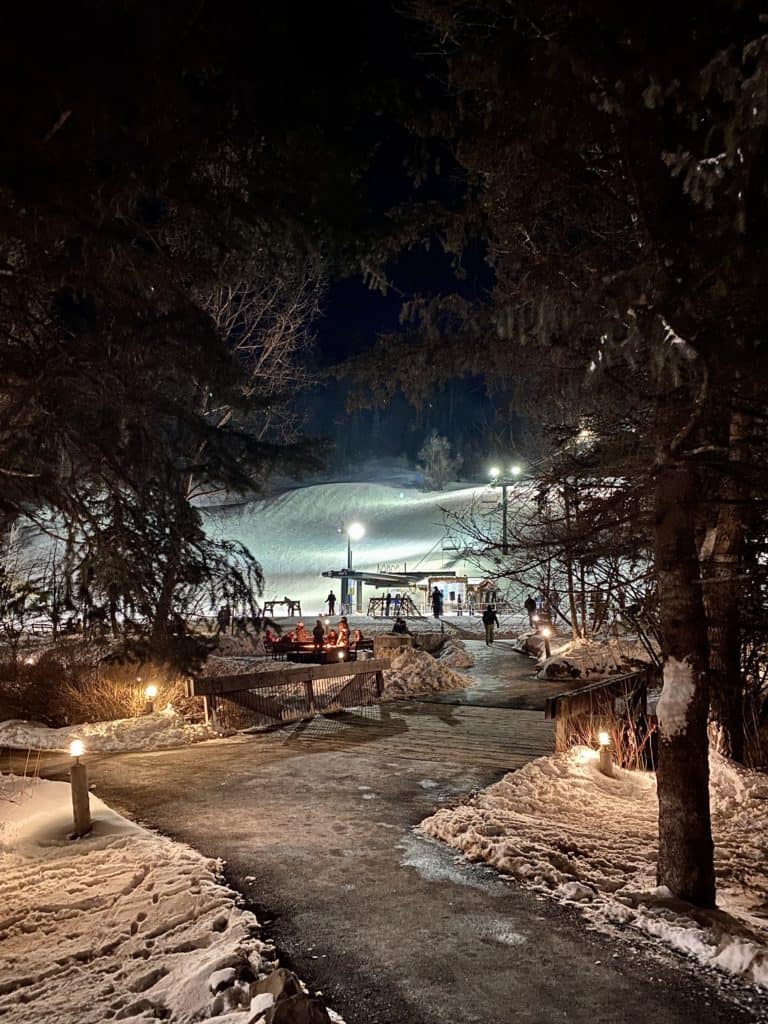 A full day (9 am- 4:30 pm) adult pass is $90, and there are reduced prices for children, seniors and military personnel. Children 5 and under ski for free. There are also half day, super day, night full day, twilight, afternoon and night only passes available.
Sundance Mountain Resort at a glance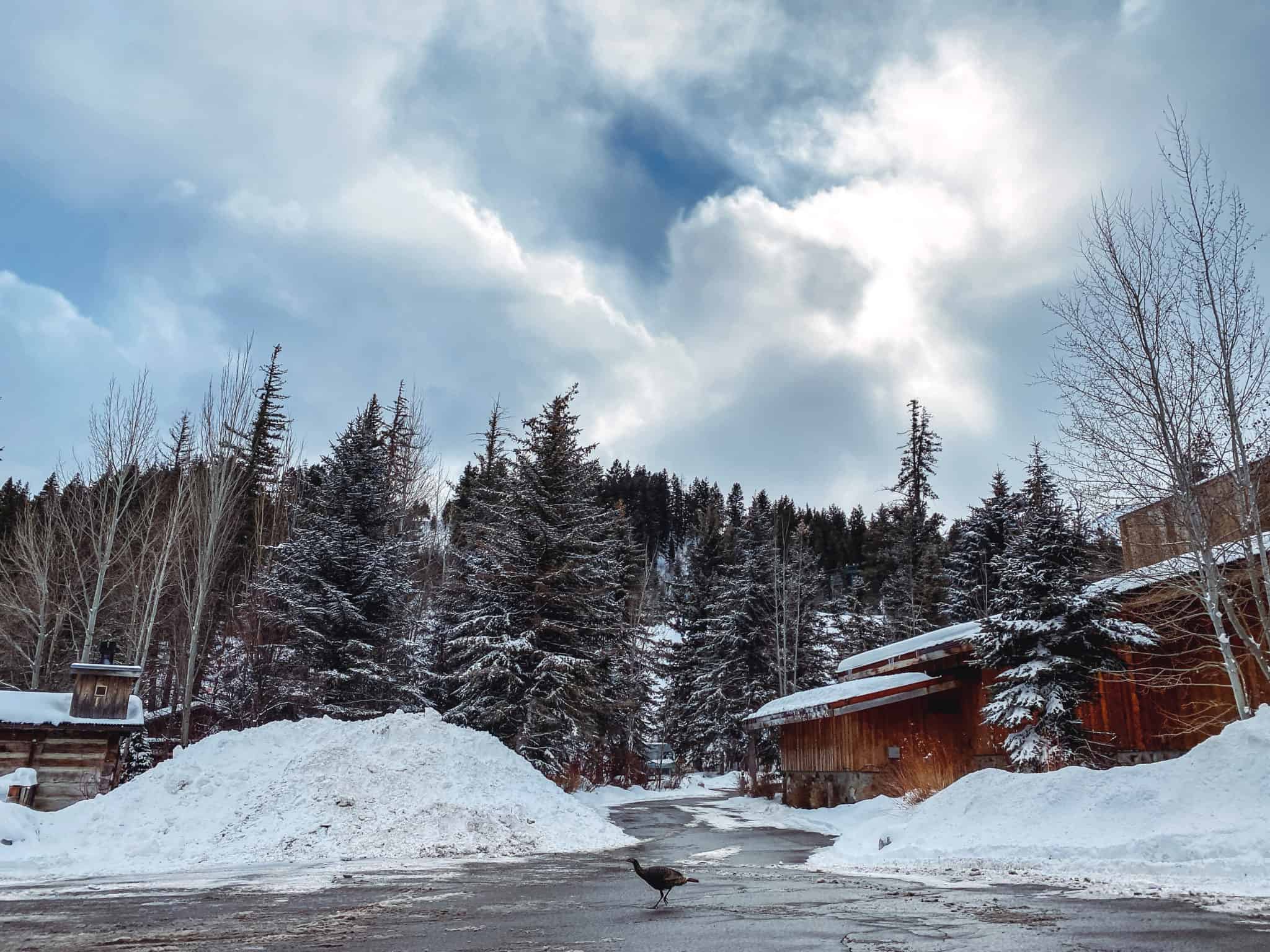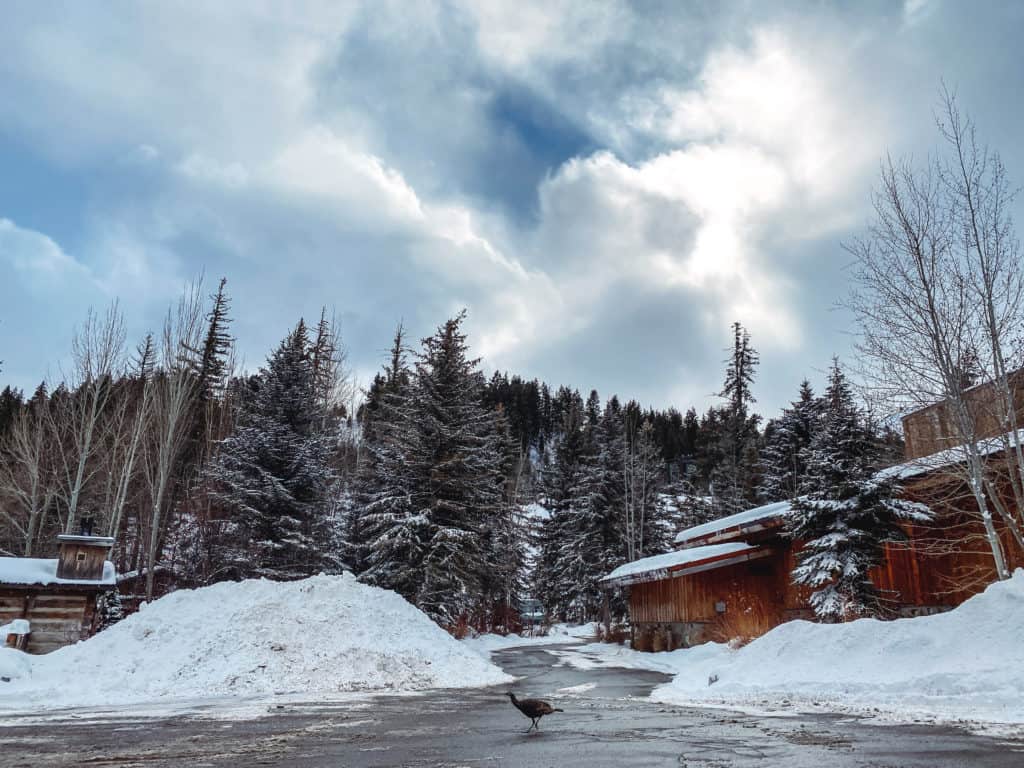 Sundance Mountain Resort
8841 Alpine Loop Rd
Provo, Utah
Website: sundanceresort.com
How to get there: closest airport is Provo, but there are many more options out of Salt Lake City.
Pros: beautiful setting; laid back atmosphere; family-friendly; ski tickets have flexible pricing options; great ski school; lots of intermediate trails; great and skilled spa staff; delicious food options; suites make you feel like a cabin owner during your stay; zip line open year-round; daily yoga and meditation; variety of activities for non-skiers.
Cons: you have to walk, drive or take a shuttle from cabins to the base; nothing is interconnected which can be a hassle in inclement weather; no heated pool/hot tub; spa lacks sauna and steam room; not ski in/ski out; can feel isolated and too quiet for those who enjoy the après ski scene.
Special thanks to Sundance Mountain Resort and Explore Utah Valley for inviting me to experience this resort as part of a press trip.
Photos: Jeannette Kaplun