Why You Should Eat At Blue Heaven In Key West At Least Once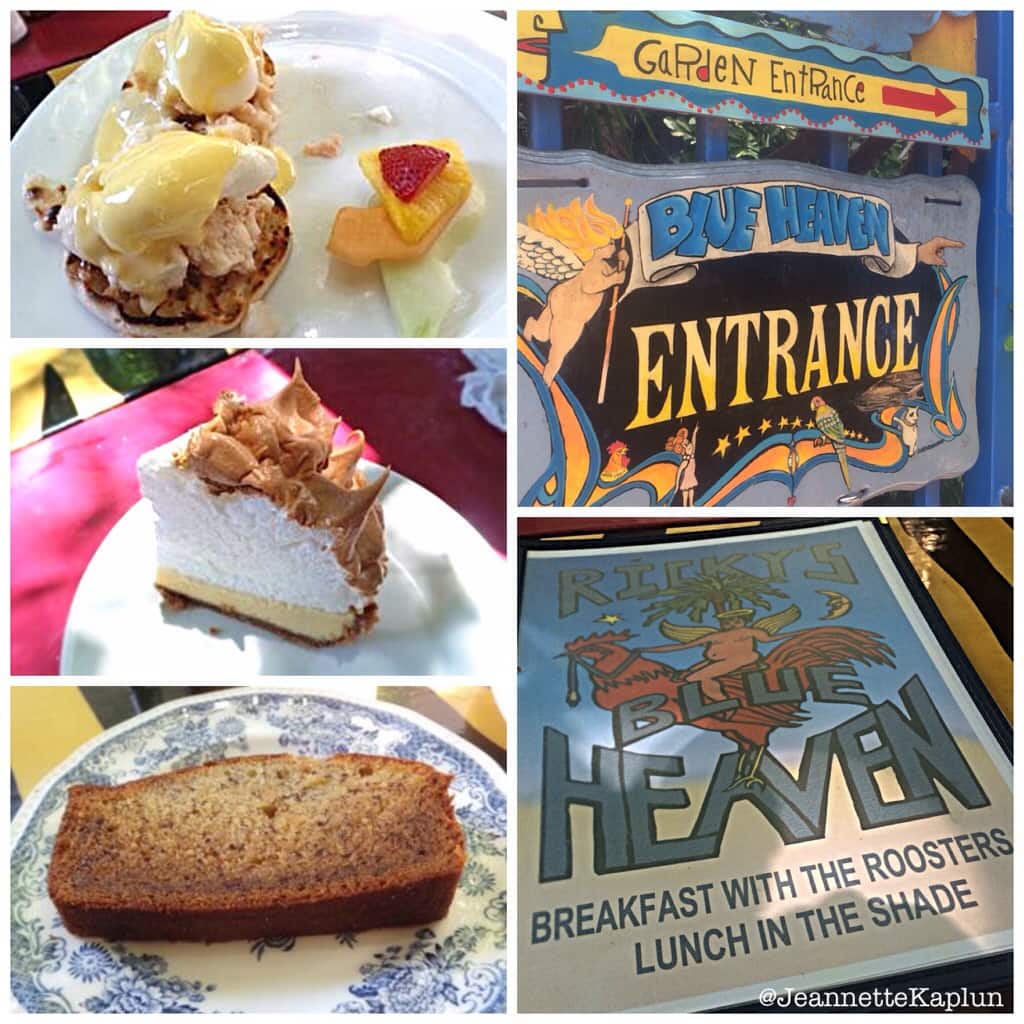 When you mention Key West, those in the know immediately ask you "Did you go to Blue Heaven?" If you're a Keys newbie, like me, you end up wondering whether you have been missing out on some fabulous food or if it's just another overhyped restaurant that tourists love. All I can say is that it's definitely a don't miss. It doesn't matter if you have to wait in line on a weekend for Brunch or that chickens roam freely while you're eating. The food alone is so fresh and tasty you have to eat at Blue Heaven at least once, especially for breakfast or lunch. At least when I visited the restaurant, it was very family friendly and aside from the regular menu, there's a kids dinner selection.
There is a lot of history attached to this charming restaurant that is located in the heart of the Bahamian Village in Key West. Although it's been open as it is known now since 1992, the property's past is quite colorful: it has hosted cock fighting, gambling, a bordello and Friday night boxing matches refereed by Ernest Hemingway. Dining is al fresco, although for those who are scared of roosters or chicks there is an interior "rooster-free" dining room. At times there is live music and you simply feel on vacation, as you should.
But back to the food, which is the main reason you should plan on visiting Blue Heaven. After having brunch there during a press event hosted by Carol Shaughnessy and Andy Newman of NewmanPR's Florida Keys News Bureau, I need to go back. The lobster Eggs Benedict were out of this world. The banana bread was truly wonderful and everybody who tried any of the Benedicts devoured every bite. Next time I want to try their famous pancakes, which are made from scratch and served with real maple syrup. If you prefer meringue on top of your key lime pie instead of whipped cream, you will simply love their version, which is big enough to share.
You can later walk the calories off by visiting Ernest Hemingway's house, which is only a couple of blocks away.
Information:
Blue Heaven
729 Thomas St.
Key West, FL 33040
Reservations accepted only for dinner: 305-296-8666
http://www.blueheavenkw.com/
Special thanks to Carol Shaughnessy for hosting lunch and celebrating her birthday with us. Also, more thanks to Toby Srebnik and the Casa Marina Resort and The Reach Resort for all the coordination and travel acommodations during the #kwcasareachfun2 press event.