Let Music (Especially Rock!) Inspire Your Look Of The Day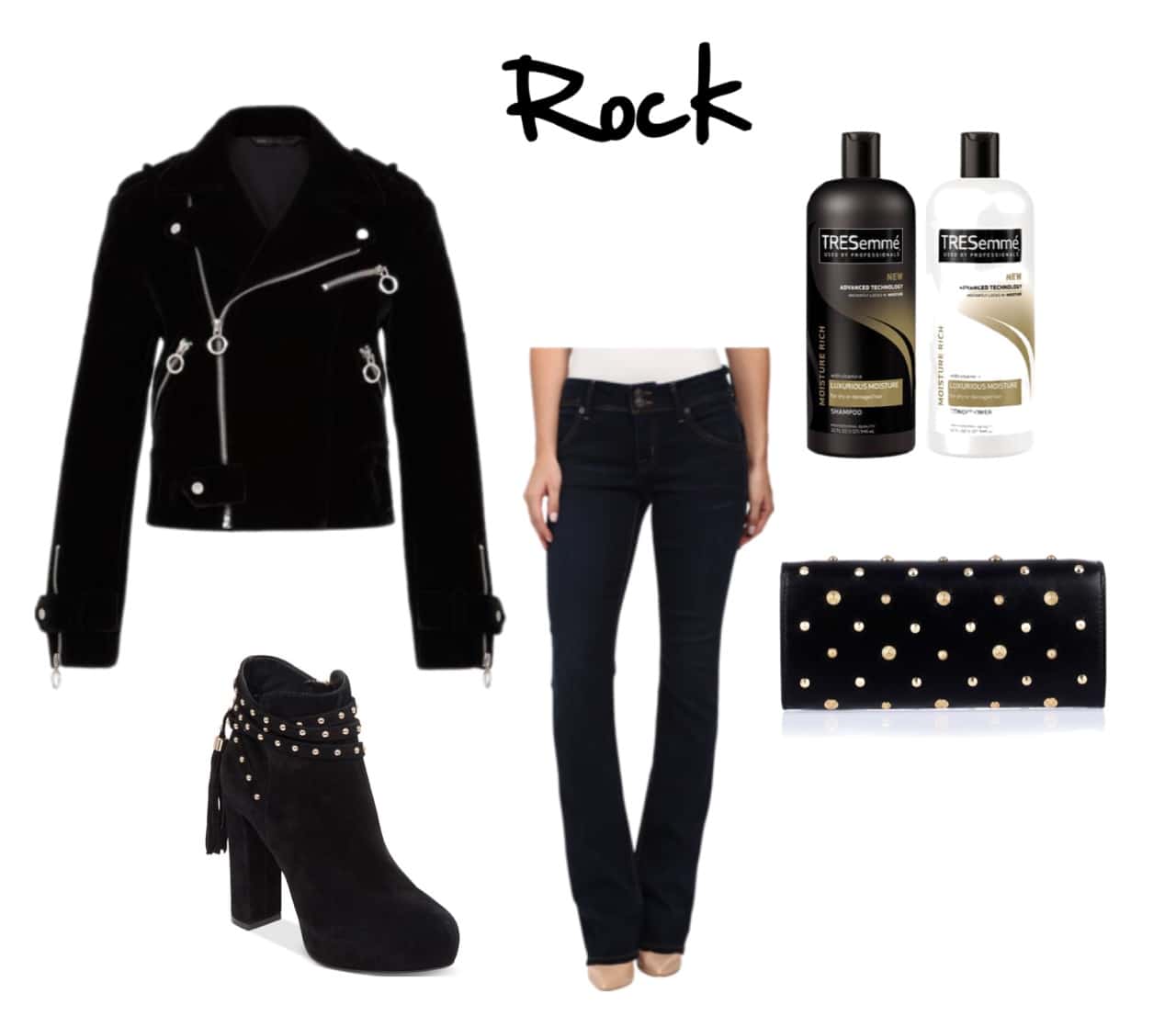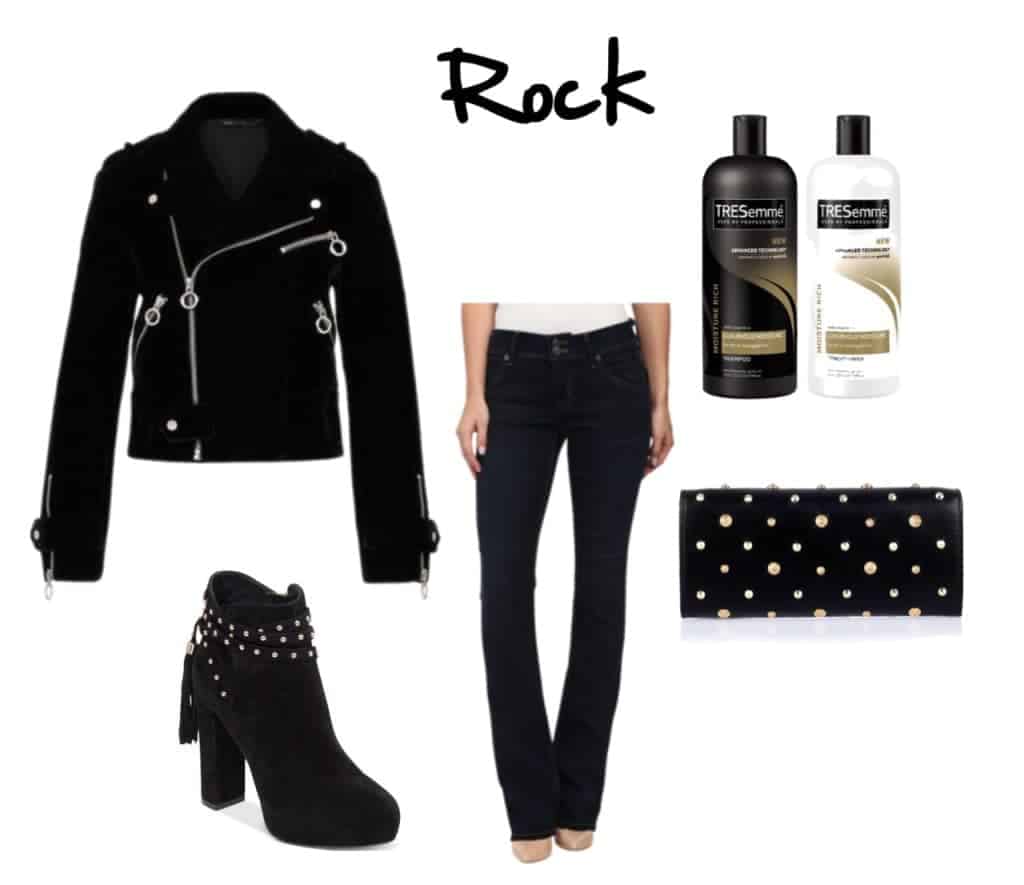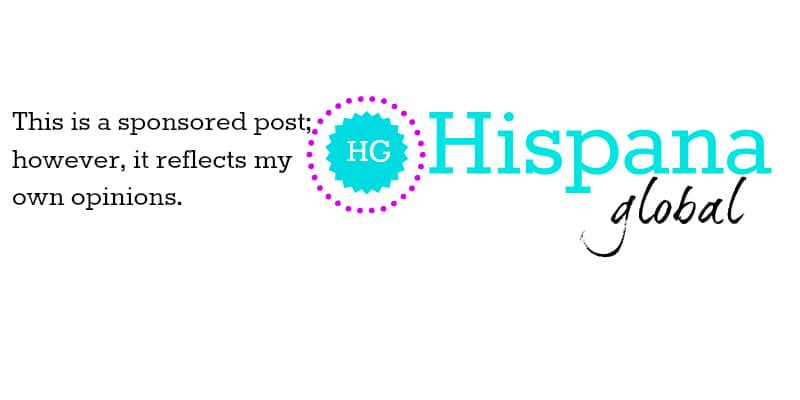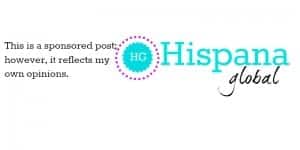 Figuring out what to wear can be complicated at times, unless we feel inspired. Music always seems to bring on the best ideas for me and it totally affects my mood. Once I find a song to kick off my day, I go to my closet and find what I'm going to wear that day.
I also like to rely on Kika Rocha's advice because she's a true expert. She is always so chic, is beyond talented and to top it off, she's a wonderful person. Aside from her blog, she shares tips on social media and also did really fun videos to inspire you to be who you are, or as we say in Spanish "ser quien tú eres". She also uses music and quickly shows you how to put together a look inspired by salsa, ballads or rock music. All the products she uses to bring out the real you can be found at Walmart.


I usually tend to go for a more romantic look so my first instinct was to use a ballad to create my own look of the day. However, there are days in which I am feeling a bit more rebellious and rock music is more in tune with my mood. Today's one of those days!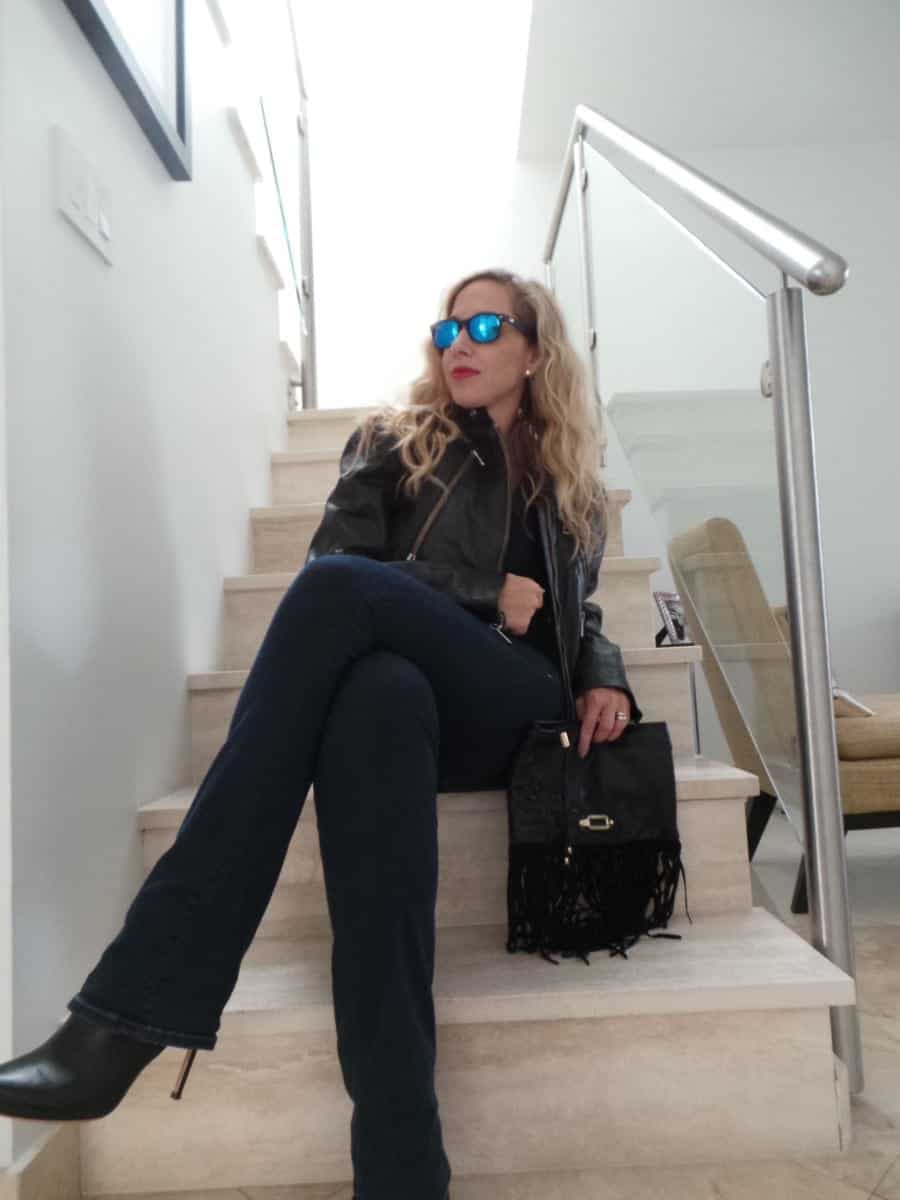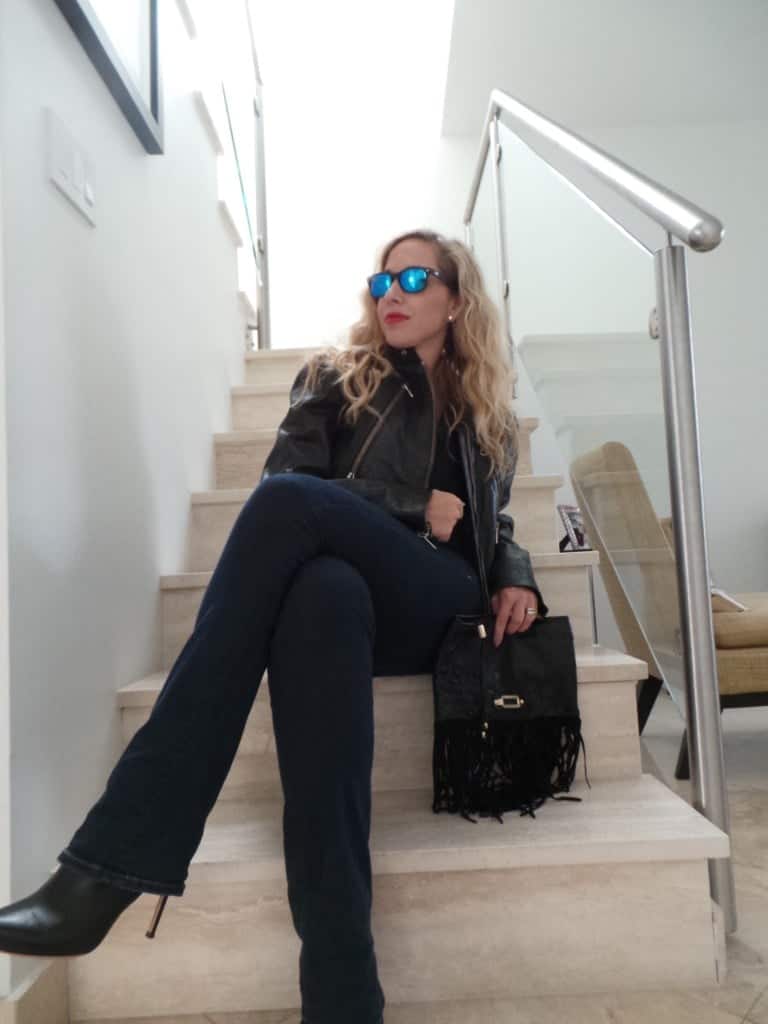 This kind of outfit is pretty easy to pull together. You need a pair of great-fitting jeans, black studded booties, a black motorcycle jacket and cool sunglasses. To soften up the look a bit you can accessorize with a clutch. I picked one with fringe because it's very much on trend.

To finish this look, don't forget your hair and makeup. I wanted tousled, sexy waves, which for me is easy since I have curly hair. First I washed my hair with Tresemmé Moisture Rich Shampoo and then I applied plenty of Tresemmé Moisture Rich Conditioner, which left my tresses ultrasoft. It was also very shiny and manageable. Then I blow dried my hair (I didn't straighten it) and used a 1 inch barrel curling wand to define and create my waves. To ward off frizz I applied Tresemmé hairspray.

What about makeup? I used Gwen Stefani as inspiration and did a red lip, which meant going light on the eyes.I applied a light foundation,  peachy blush and then used 3 coats of mascara but no eyeliner. As a rule of thumb, if I will wear a bright lip color, I go very soft with the eye makeup but I do define my lashes. If you would rather do a smoky eye or do a more dramatic eye, balance your look by wearing a neutral, earth-toned lipstick or lipgloss.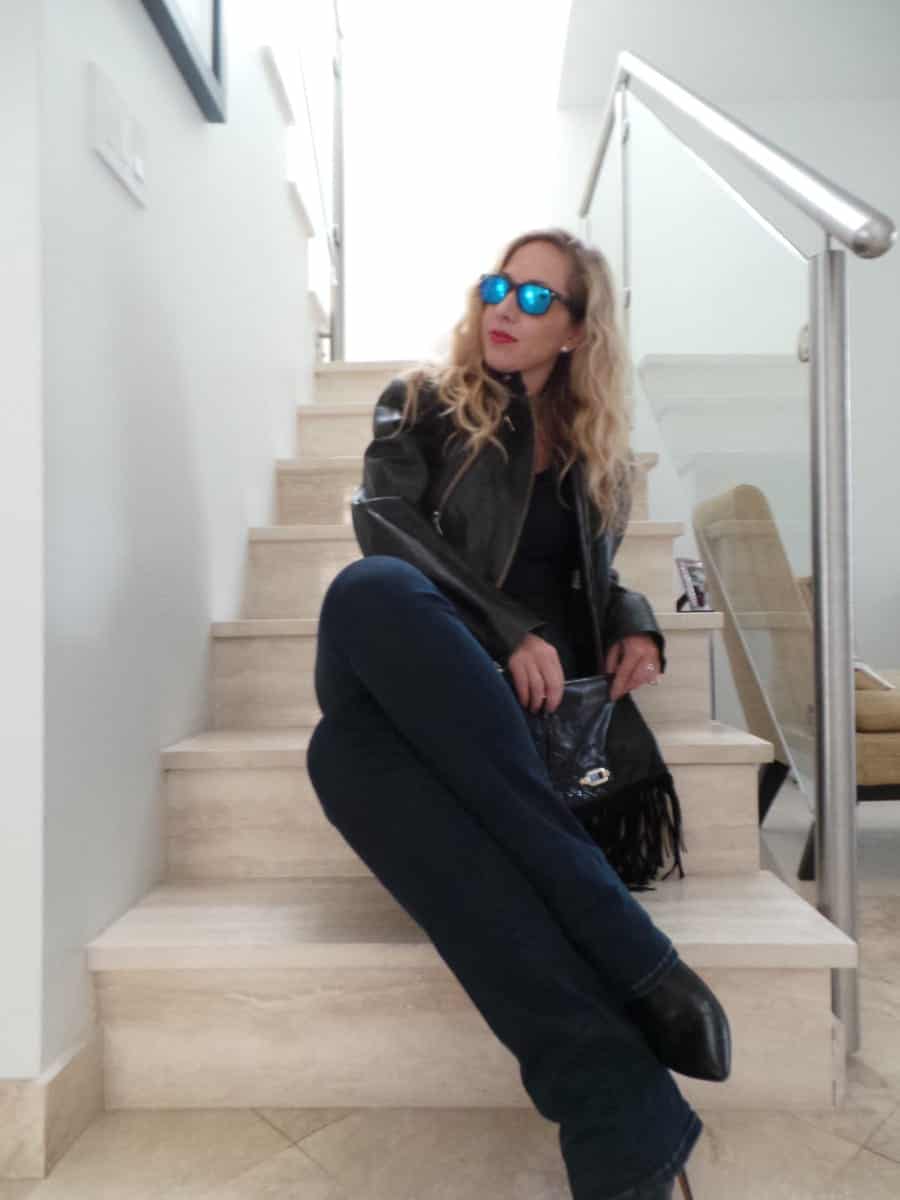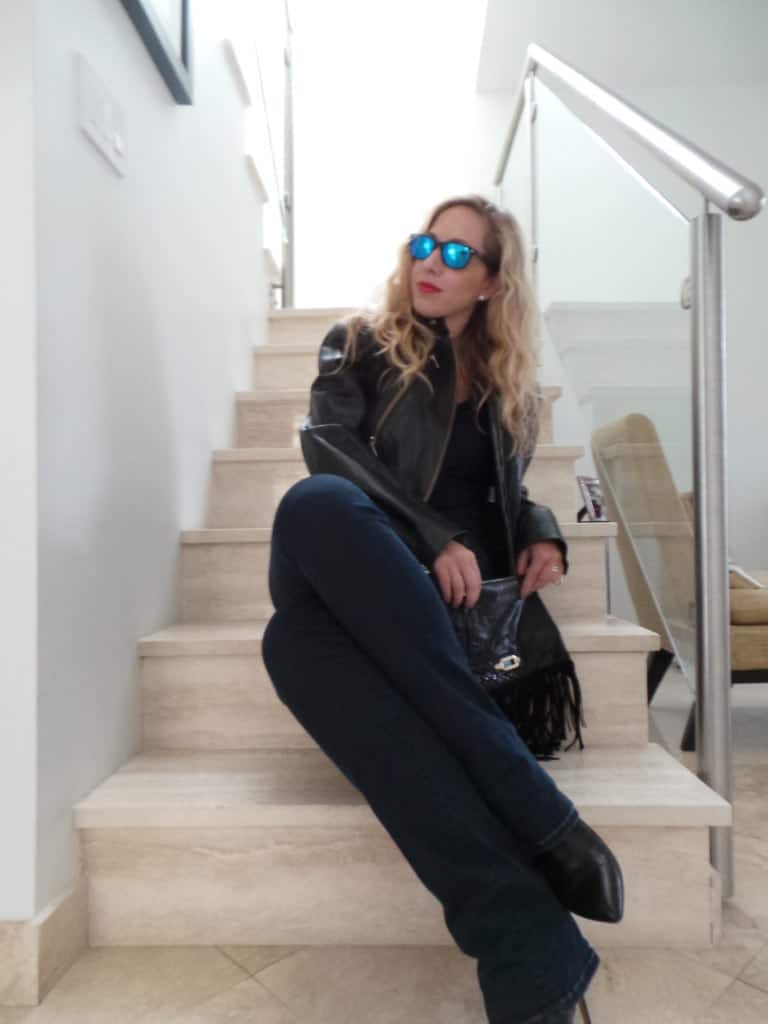 What music inspires you? Did you like my take on a rock n roll inspired look?
Disclosure: this post is part of a sponsored campaign for which I have been compensated but all opinions are my own.
En español: Inspírate en la música para lucir a la moda