3 DIY Baby Shower Gift Basket Ideas That Are Super Easy To Make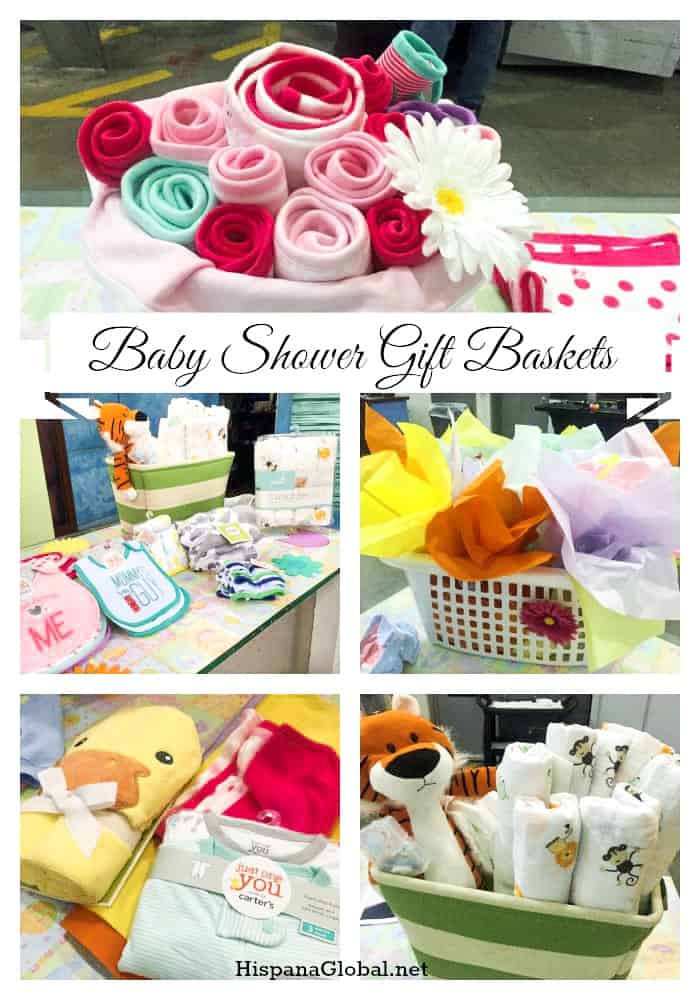 When it comes to baby showers, it can be challenging to be original and creative. However, any baby shower gift that is well presented, will easily stand out. Here are 3 DIY baby shower gift basket ideas that you can make in minutes. They are super easy, even for those of us lacking the crafting gene. I showed everything on Univision's Despierta America show and people still remember the baskets we did!
When looking for the perfect baby shower gift, my first tip is to shop off the mom-to-be's gift registry. That way you can see what fits within your budget and you'll know that you're getting what is needed. If a gift registry is not available, think about all the baby basics any new mom will need, like diapers, a soft towel, pacifiers, blankets, and swaddles. Then get creative with how you will wrap your gift. Keep in mind that parents usually receive many newborn gifts but that babies grow quickly, so you might be better off getting larger sizes.
DIY Baby Shower Gift Basket Ideas
Baby basics gift basket


You'll need:

canvas basket
swaddles or thin cotton blankets
diapers
pacifiers
onesies
a plush toy.
Optional: baby toiletries or special laundry detergent.

Assemble the basket by arranging all the baby essentials inside the canvas basket. Put the plush toy in one of the corners.

Baby gift flower planter


You'll need:

a planter
a bow or ribbon
6 washcloths
6 bibs
1 soft blanket (cotton, chenille or balboa preferably)
artificial flowers.
Optional: onesies or a cotton blanket.

Set the blanket over the planter and cover the inside. Now roll the bibs and washcloths one by one and arrange as if they were a bouquet. Add a cute touch with artificial flowers (detach the stems first) and tie a ribbon around the planter.

Laundry essentials gift basket with baby clothes

You'll need:

a laundry basket
tissue paper
2-3 baby outfits
baby socks
onesies.
Optional: special laundry products for babies.

Arrange the different tissue paper sheets in the basket and then insert the clothes. Tip: avoid gifting newborn-sized clothing. Babies grow really fast in their first weeks of life and Mom will be thankful to have clothes that fit her little one at 3, 6 or 9 months.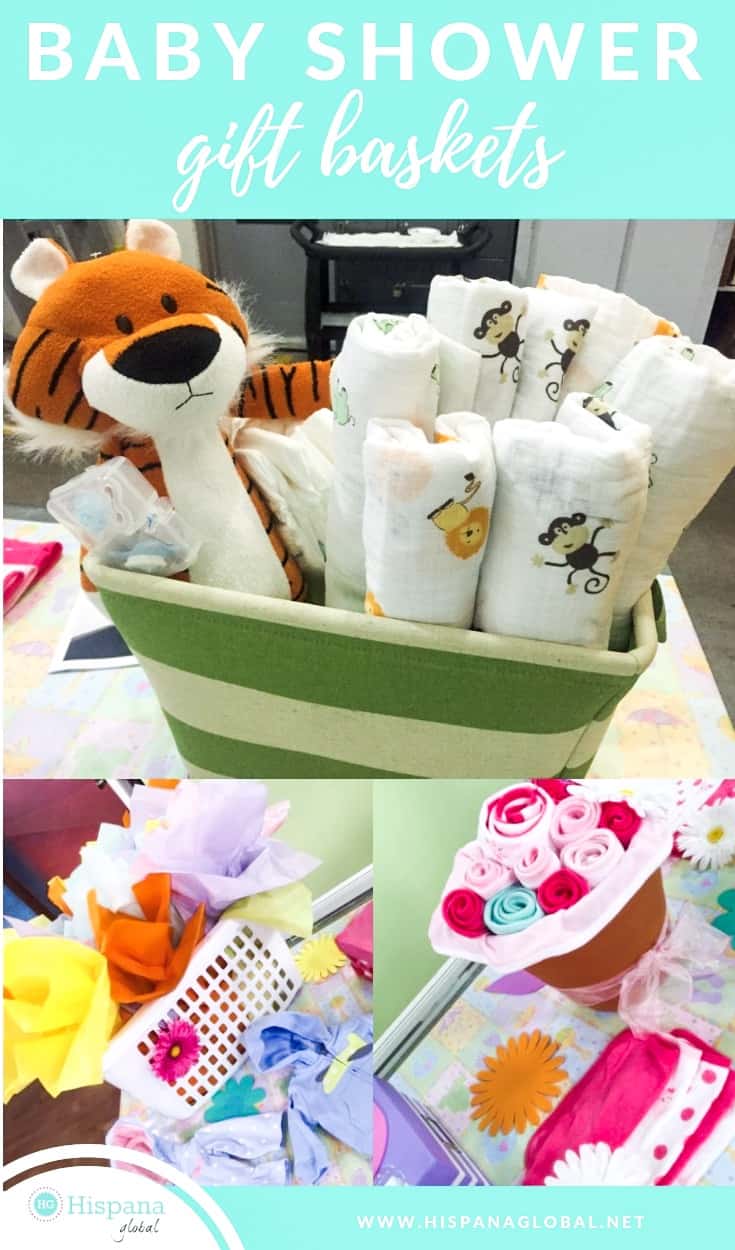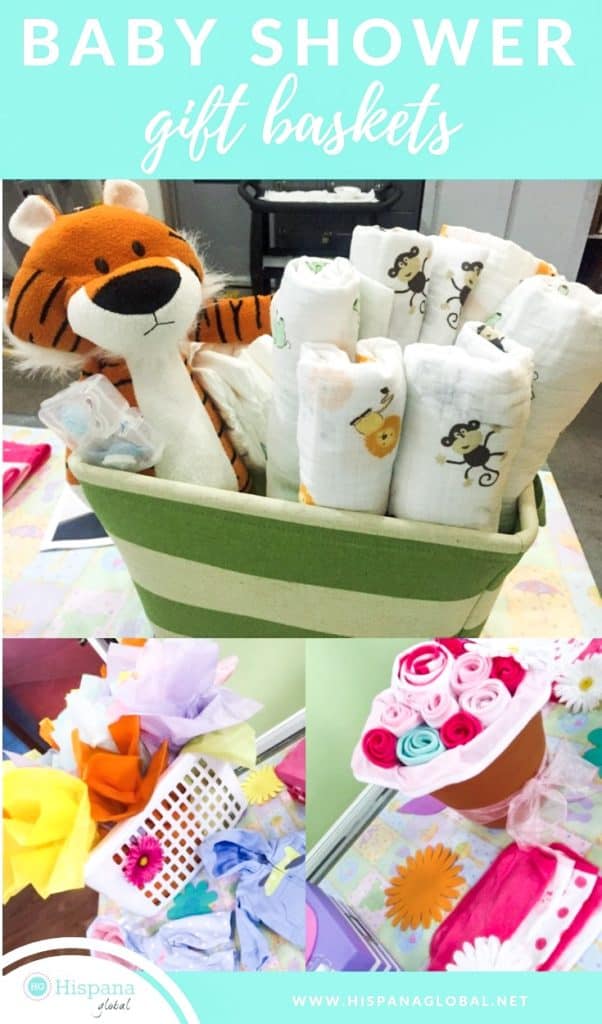 More behind the scenes pictures from my Baby Shower Gift Ideas TV segment on Despierta America:
En español: 3 regalos creativos para un baby shower