Candy Cane Chocolate Cake
If you're searching for a winter cake to make for an upcoming holiday party, look no further. This chocolaty and minty cake has it all. This candy cane chocolate cake is loaded with flavor. It's perfect for any Christmas party!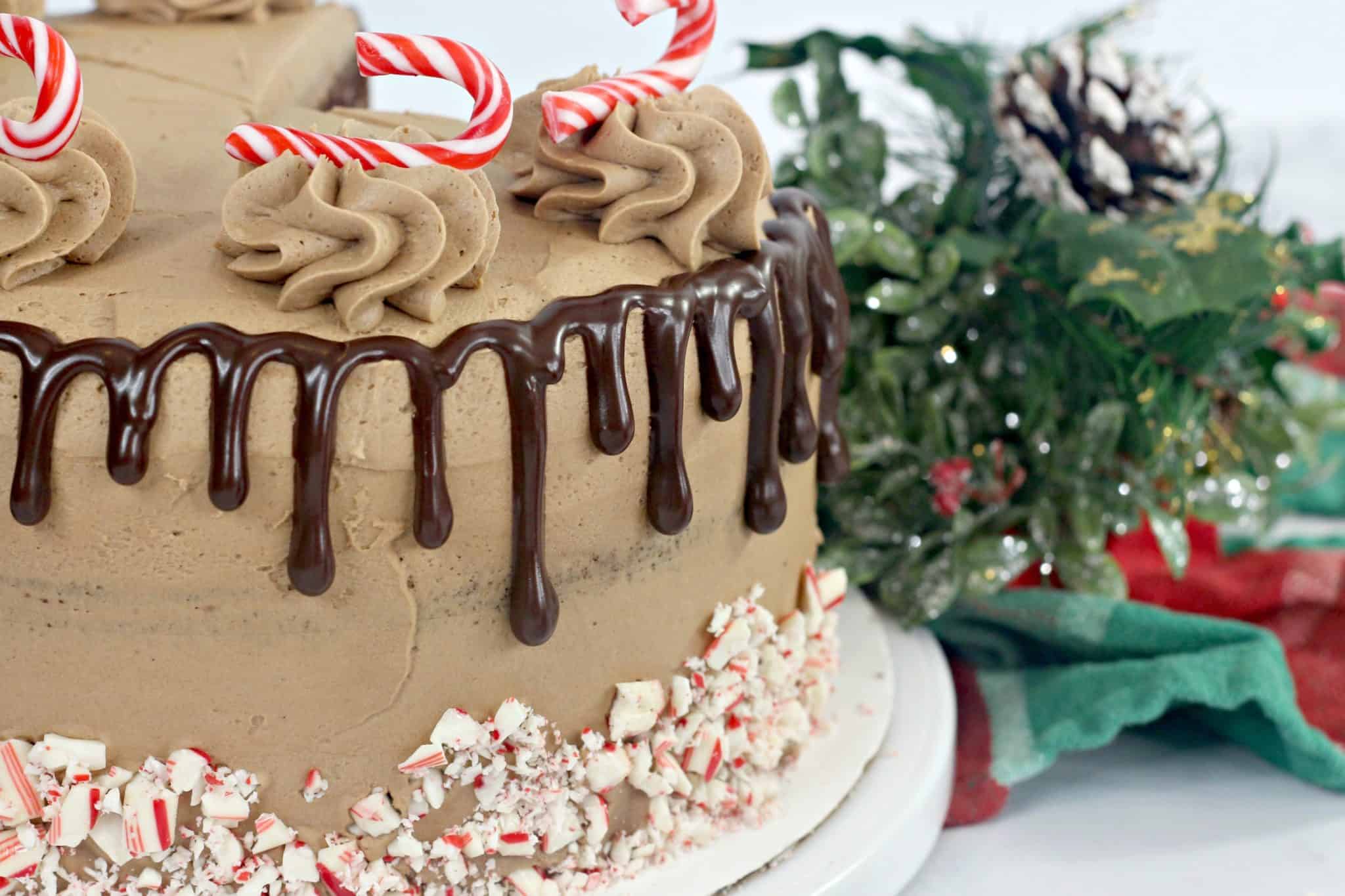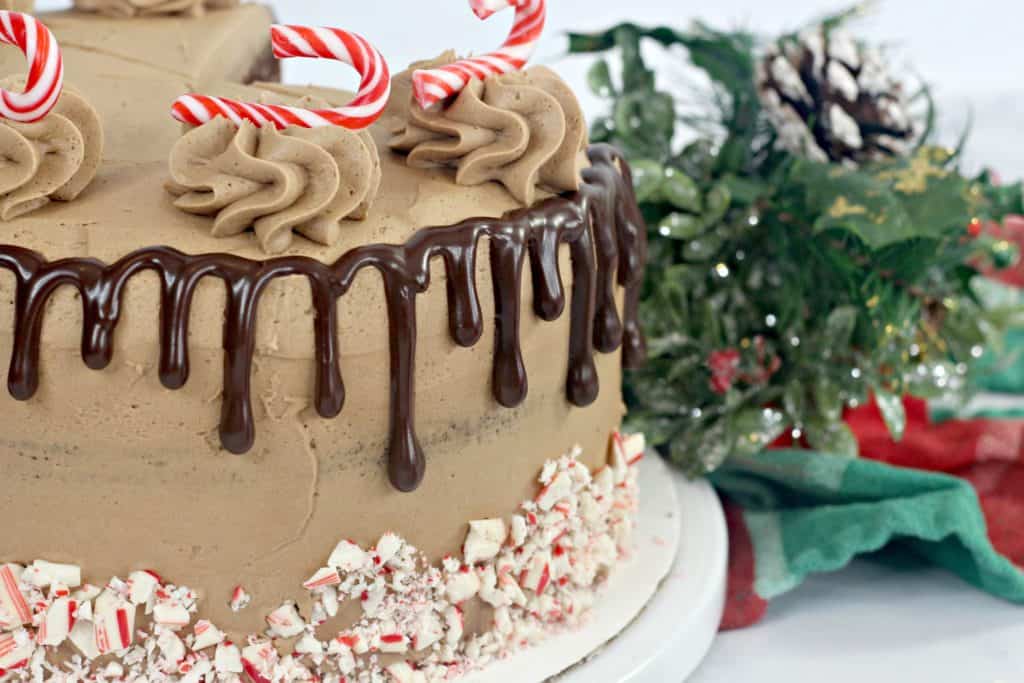 Not the sugary sweet overload you often get with these types of desserts. I'm talking about a balanced and sensational blend of flavors that not only delight your pallet but leave you wanting more. It's the perfect dessert and, as cakes go, it's very easy to make. This recipe shows you how to make your own cake mix and frosting using essential ingredients that will push the flavor of your cake over the top and have relatives demanding to know where you got it.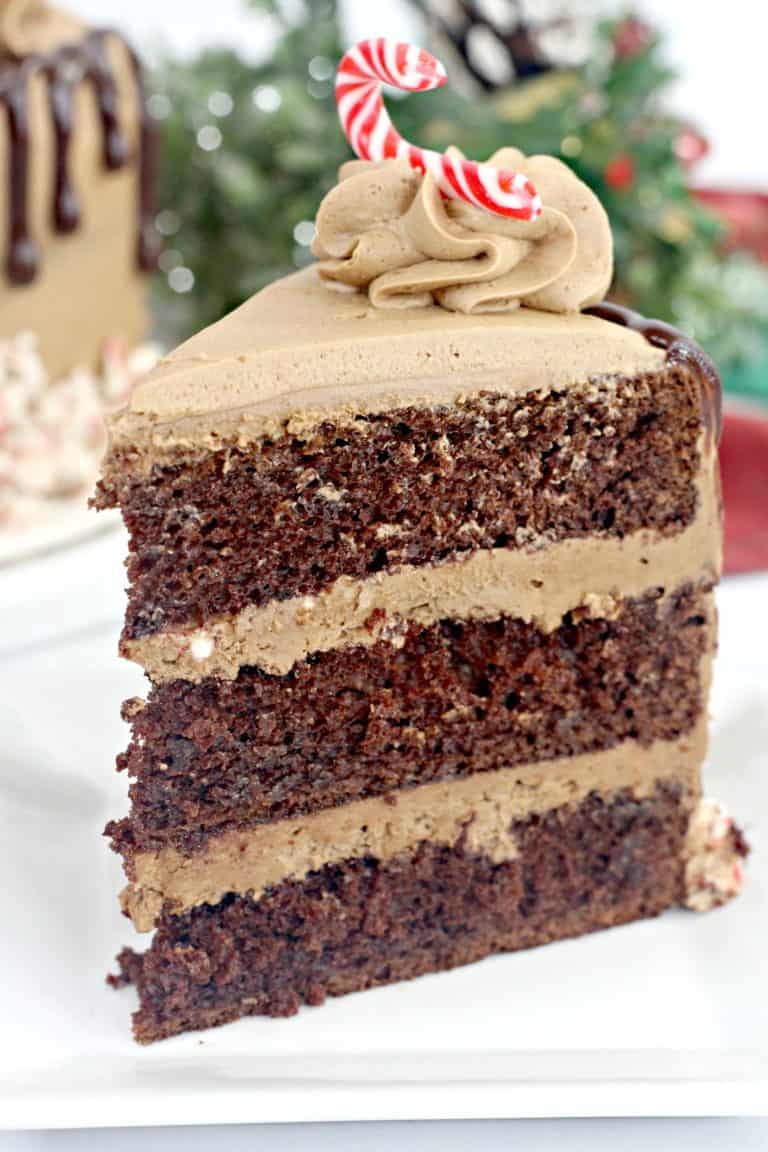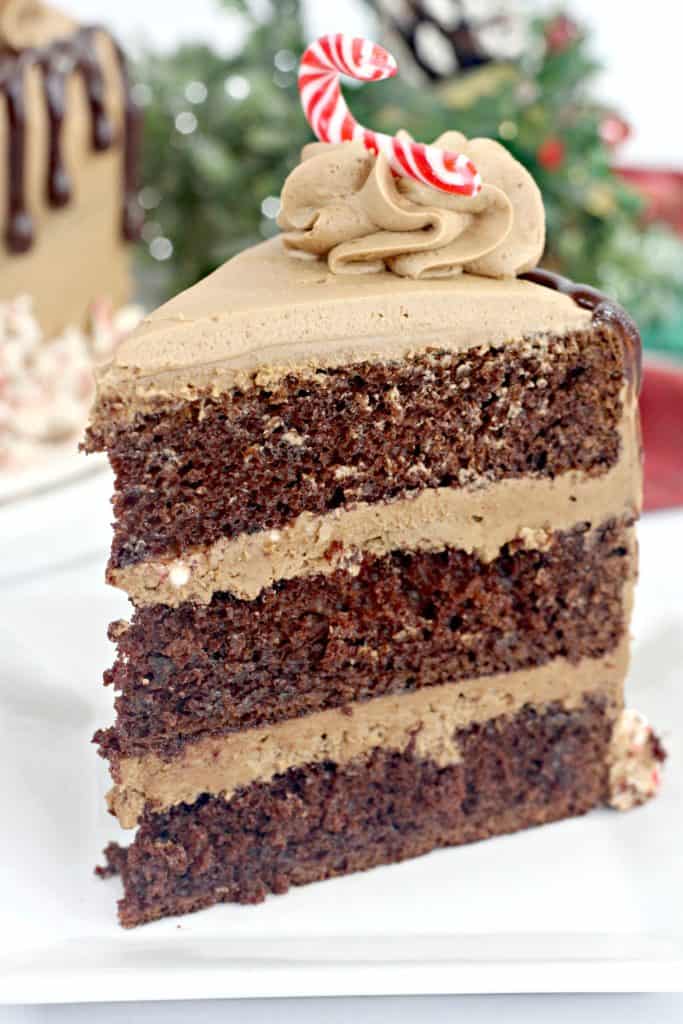 Use a Standing Mixer
While you can certainly mix these ingredients by hand, I highly recommend using a standing mixer to cut down on time and make things easier for you. Also, if you are pressed for time, be aware that you will need to allow the cake to cool before decorating it. If you are having your allotted number of guests over this holiday season per your state and local government mandates, give yourself plenty of leeway so you aren't having to rush at the last minute.
Cake Stuck in the Pan
9 times out of ten, when somebody reads an article about getting the cake out of a pan, that's because their cake is already stuck and they need a miracle to get it out. If you don't make kikes all the time, you may not even be aware that this can be a problem until it's too late. My recommendation is that you apply your cooking spray or grease very liberally to avoid problems sliding the cake out after it's baked. If you really want to be careful, line the cake pans with parchment paper and then coat with cooking spray. It's better to be safe than sorry, especially if you don't have a lot of time for trial and error.
Candy Cane Chocolate Cake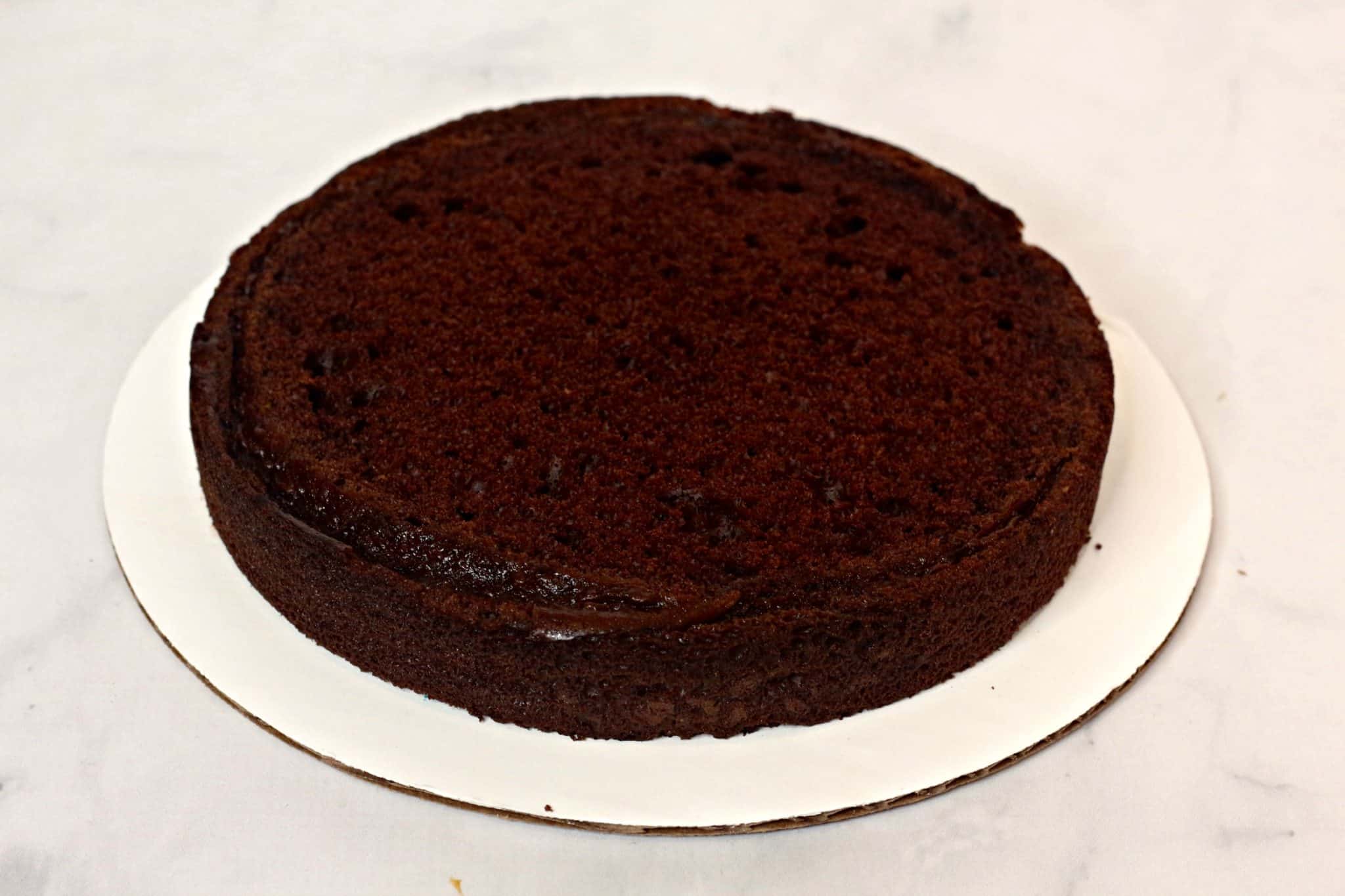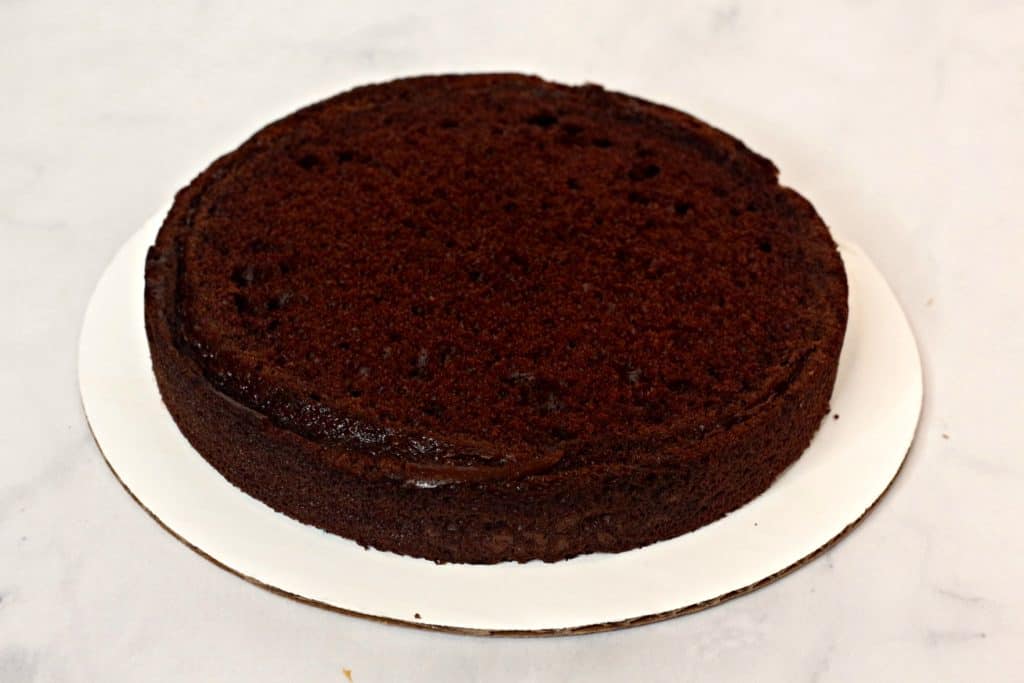 Prep : 10 minutes
Bake time : 25-30 minutes
Decorate time : 15 minutes
Total time : 55 minutes
Ingredients for Cake
3 C flour

1 1/2 C special dark chocolate cocoa powder

1 tbsp baking soda

1 1/2 tsp baking soda

1 1/2 tsp kosher sal

4 large eggs

1/2 C sour cream

1 C buttermilk

1 1/2 C warm water

1/2 tsp espresso powder

1/2 C canola oil

1 tbsp pure peppermint extract
Ingredients for Frosting
1 1/2 C unsalted sweet cream butter, softened

1 – 8oz cream cheese, softened

1 1.2 Hershey special dark cocoa powder

1 tbsp pure peppermint extract

1/4 tsp kosher salt

7 C powder sugar

1/4 C heavy whipping cream

Large piping bag with medium star tip

Large ice cream scooper

2 C crushed candy canes

8 mini candy canes
Directions for Cake
Preheat oven to 350 degrees and spray three 9 in cake pans with pam baking spray

In a small bowl, whisk together the espresso and the warm water until combined

Using your standing mixer, whisk together the flour, sugar, cocoa powder, baking soda, baking powder, and salt until combined

Gradually add in the eggs, sour cream, buttermilk, espresso, oil, and vanilla extract until combined and

Divide the batter between the 3 pans

Place in the oven to bake for 25-35 minutes or until a toothpick comes out clean

Allow cakes to cool for 20 minutes
Directions for Frosting
Using the standing mixer again, beat the cream cheese and butter until combined and smooth

Gradually mix in the cocoa powder, vanilla and salt

Very slowly, beat in the powder sugar until combined

Whisk in the heavy whipping cream until the ice cream is smooth and fluffy

Using the ice cream scooper, scoop out 4-6 scoops of frosting and smooth evenly on one layer of cake

Place another layer of cake on top and spread more frosting

Place the last layer on top and frost the remaining cake with the remaining frosting

Coat the bottom sides of the cake in the crushed candy canes
Scoop remaining frosting into the large piping bag and pipe dollops of frosting around the top

Place a mini candy cane on each dollop

Cut and enjoy!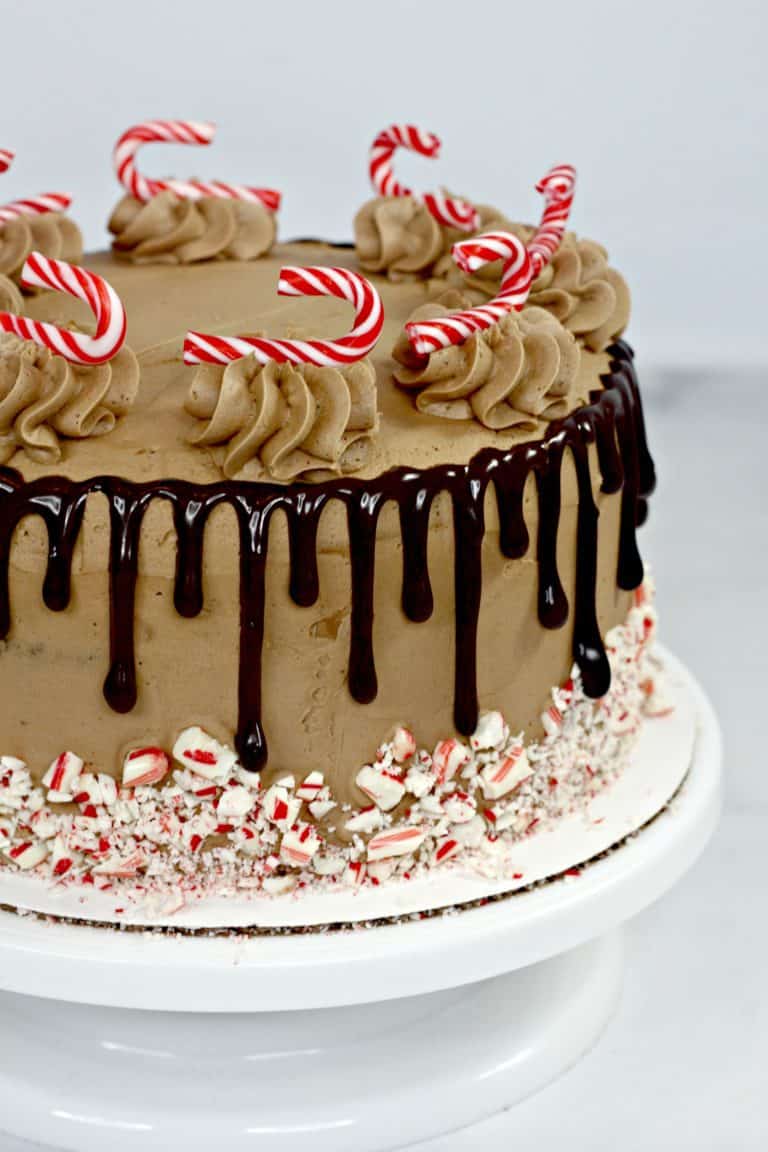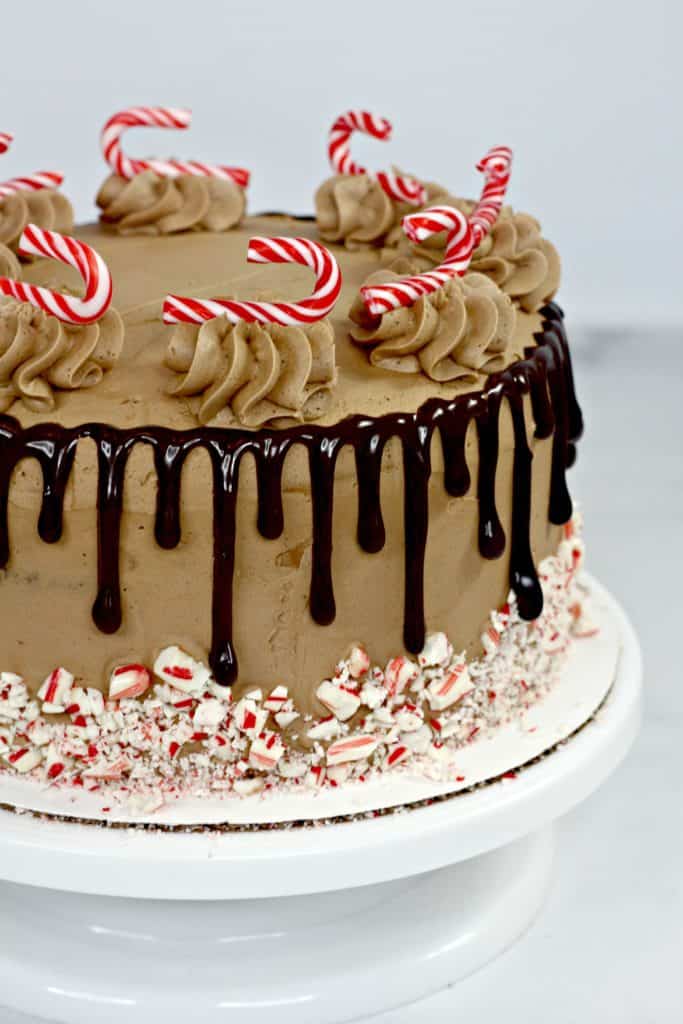 More Christmas recipes and ideas