3 Behind-The-Scenes Secrets from Designated Survivor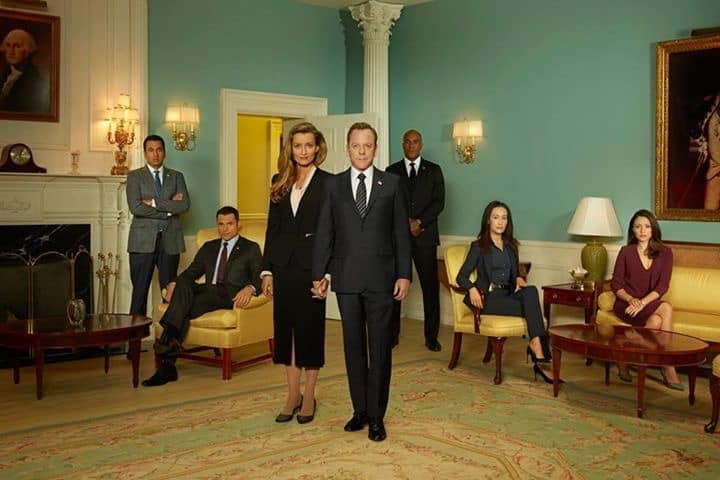 Designated Survivor quickly became one of TV's must-see shows. This ABC political drama that will have a third season thanks to Netflix, always leaves you with a cliffhanger. Starring Kiefer Sutherland as (the unlikely) president Tom Kirkman, it's truly binge-worthy.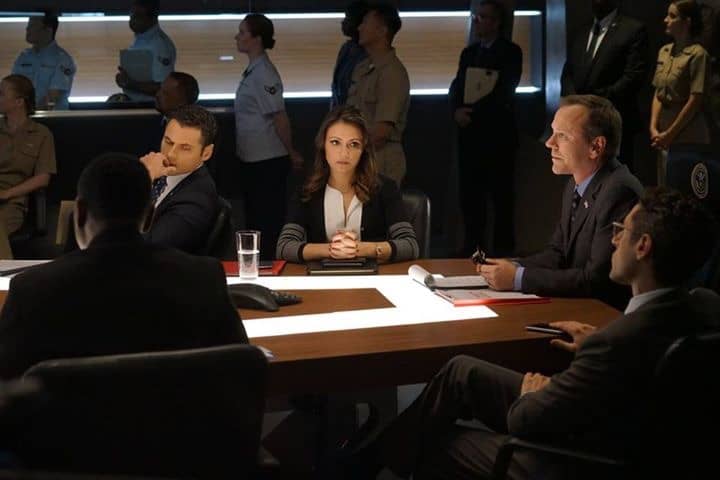 A few weeks ago I got the chance to meet co-Executive Producer Jessica Grasl and Skype with actor Italia Ricci (Emily Rhodes) to get a look at what happens behind the scenes. Italia had just wrapped her day and was a joy to speak with.
I even got to screen a Designated Survivor episode before it airs but there is no way I'm spoiling it for you! However, there are many cool things I learned about this great television show.
3 Things You Probably Don't Know About Designated Survivor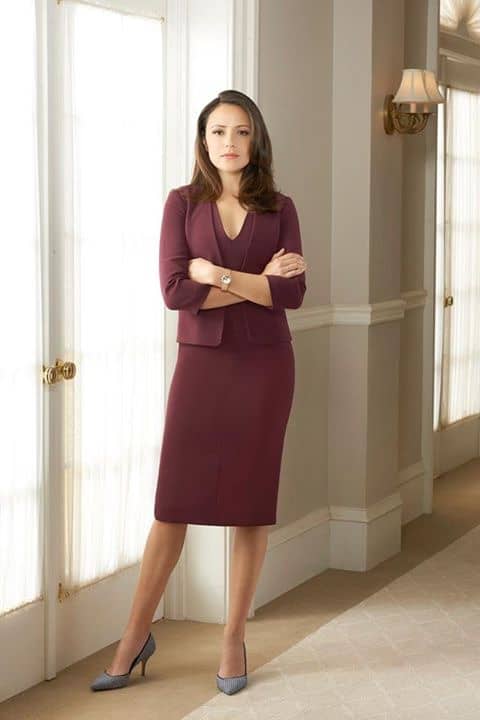 Sometimes the actors have minutes to learn their lines. Italia Ricci shared that on more than one ocassion she has received her script just a short time before she's expected on set. The entire Designated Survivor cast is so talented, I would have never been able to tell they hardly had time to memorize their lines! "If we're lucky, we'll get the script maybe three days before," shares Italia Ricci, but on other days, she says she might have ten minutes. This is normal for television production, she explains, but makes you admire the cast even more.
The show feels realistic because real experts consult with writers and producers. Jessica Grasl, co-Executive Producer and also one of the show's writers, explained that they even adjust the script as they film an episode if one of their White House experts says it's inaccurate. For the Two Ships episode, Jessica even seeked out the advice of an Admiral.
The writers seem to be able to predict the future. Even though scripts are written months in advance and episodes are filmed well before they air, more than once it's happened that the crisis or events portrayed on the show, seem ripped from the headlines. "We will shoot an episode, and while we're shooting it, it will actually happen," reveals Italia Ricci. The episode we screened focused on a Turkish activist, and the story reminded me of all the political events that have affected Turkey in the past year and a half. "It is freaky and sometimes that's awesome, because we're really sort of tapping into something that people are living through, and sometimes it's really complicated," says Jessica Grasl.
About Designated Survivor
In Season Two of the hit ABC drama "Designated Survivor," Kiefer Sutherland returns as Tom Kirkman, a lower-level cabinet member who is suddenly appointed President of the United States after a catastrophic attack on the U.S. Capitol during the State of the Union.
Now, one year later, President Kirkman finds his feet as commander in chief as he closes the ring on the terrorists who destroyed the Capitol and manages the daily flow of crises inside the West Wing. He'll take on some of the world's most urgent and controversial matters with the help of his aides
One of the episodes that we screened is called "Family Ties." When a Turkish activist ignites protests in the U.S., Turkey's president demands his extradition while the first family unknowingly finds themselves in the center of a battle that could threaten Leo's future. This episode was written by Pierluigi D. Cothran and directed by Milan Cheylov.
The show stars Kiefer Sutherland as Tom Kirkman, Natascha McElhone as Alex Kirkman, Paulo Costanzo as Lyor Boone, Adan Canto as Aaron Shore, Italia Ricci as Emily Rhodes, LaMonica Garrett as Mike Ritter, Zoe McLellan as Kendra Daynes, Ben Lawson as Damian Rennett Kal Penn as Seth Wright and Maggie Q as Hannah Wells.
"Designated Survivor" used to air on Wednesdays on ABC but you can no watch it on Netflix.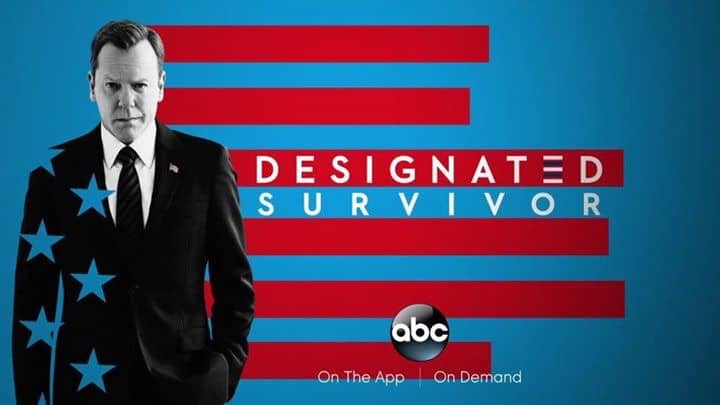 Photos: courtesy of ABC/Bob D'Amico
Disclosure: Disney invited me on a press trip to Los Angeles to cover its new shows and the Coco premiere, but I did not receive any compensation for my posts.