Cauliflower Stuffing: A New, Gluten Free Twist On A Classic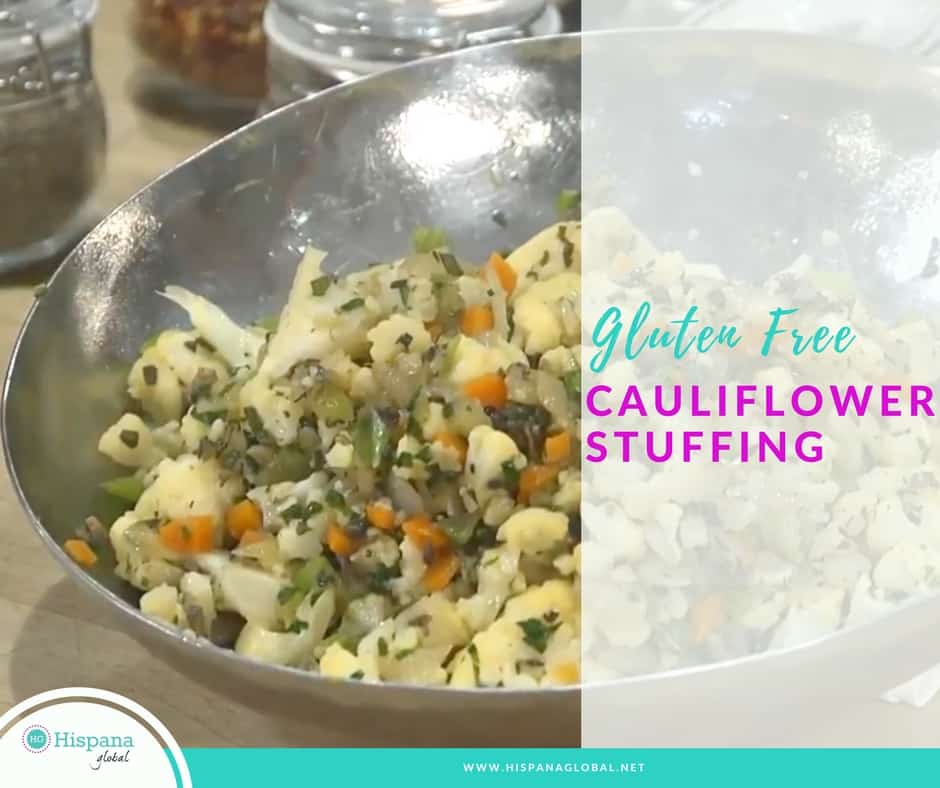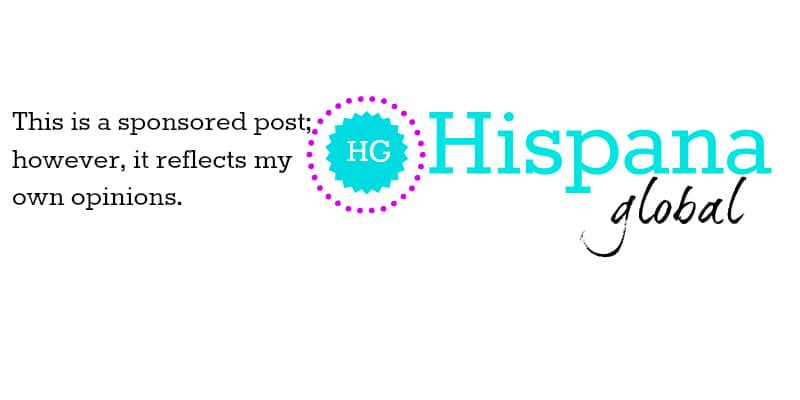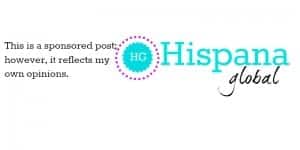 Thanksgiving is right around the corner and this gluten free stuffing recipe is so wonderful that I had to share it. It's also a wonderful vegetarian dish that is super healthy- My husband is sensitive to gluten so we're always looking for alternatives to classic favorites. Through my collaboration with Baptist Health South Florida, I found this delicious recipe on their blog that is perfect for the holidays and gives new twist to an old favorite. How? By using cauliflower as its main ingredient!
Gluten-Free Cauliflower Stuffing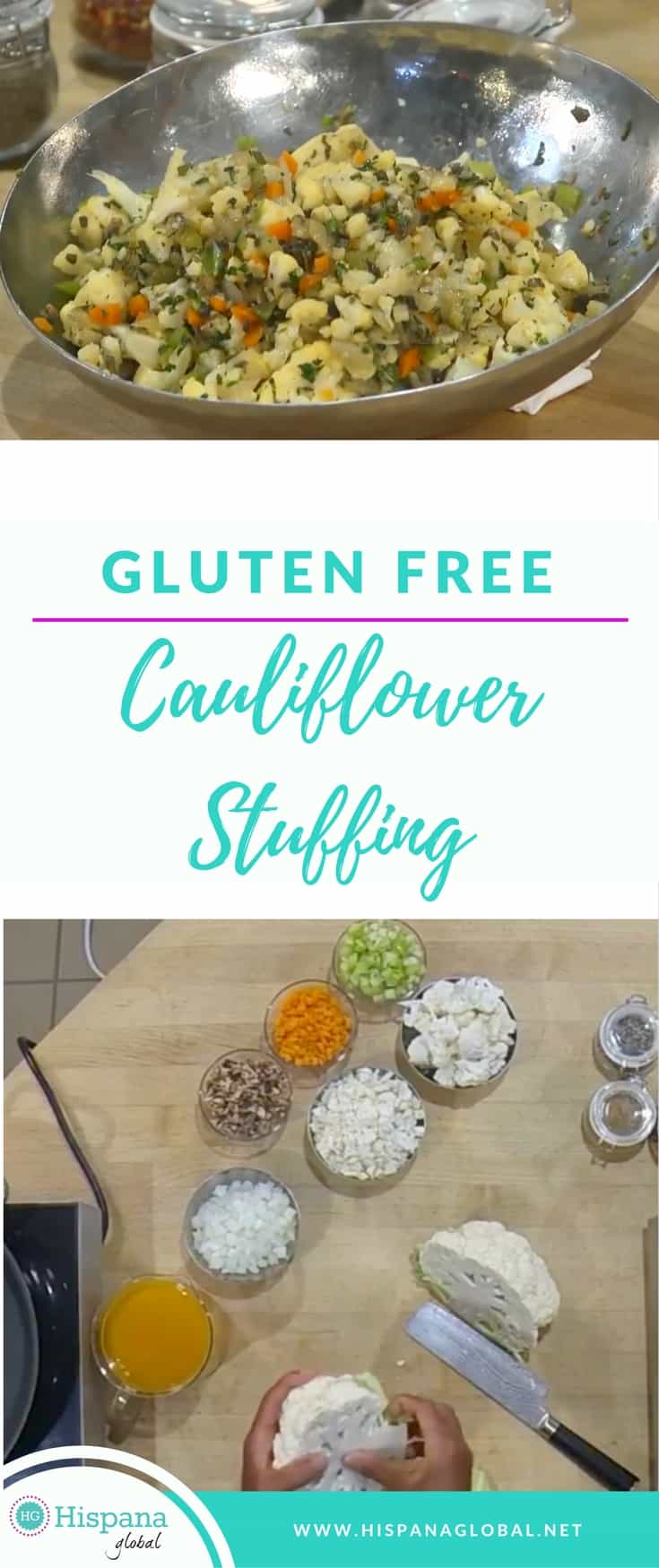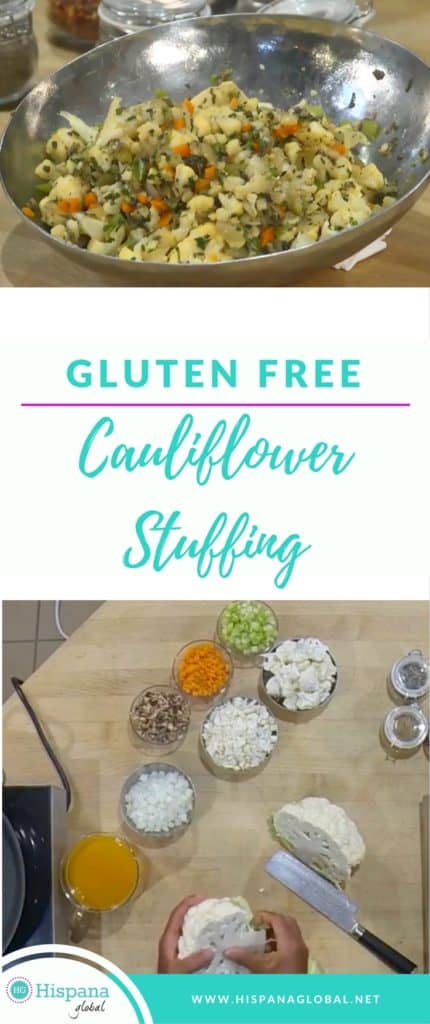 Ingredients
1 cauliflower head
½ cup chopped onion, chopped
½ cup chopped carrots
½ cup chopped celery
1 c. chopped mushrooms
Freshly ground black pepper
1/4 c. chopped fresh parsley
2 tbsp. chopped fresh rosemary
1 tbsp. chopped fresh sage
1/2 c. vegetable stock
Directions
To prepare the cauliflower, cut it in half and remove the core.  Thinly slice the one half to achieve a riced "texture." With the other half, use your fingers to separate the florets. You want to achieve an even size. If the florets are large, simply cut them to the right size.
In a large skillet sauté the onion, celery, and carrots until soft.
Add the chopped mushrooms and cauliflower. Cook until fork tender.
Season with chopped herbs and mix. Add the vegetable broth and cook until the liquid has been absorbed, about 15 – 20 minutes.
That's it! If you want to watch the steps, check out the video below.
Remember to check Baptist Health South Florida's blog for more healthy recipes and great tips to take better care of yourself.