Even Picky Eaters Will Love This Colorful Unicorn Toast
As a mom I've learned that mealtime has to be fun if you want children to eat, especially if they're picky eaters. These days, I'm making unicorn toast for breakfast and the results have been quite magical. My kids have devoured it. No complaints on my end!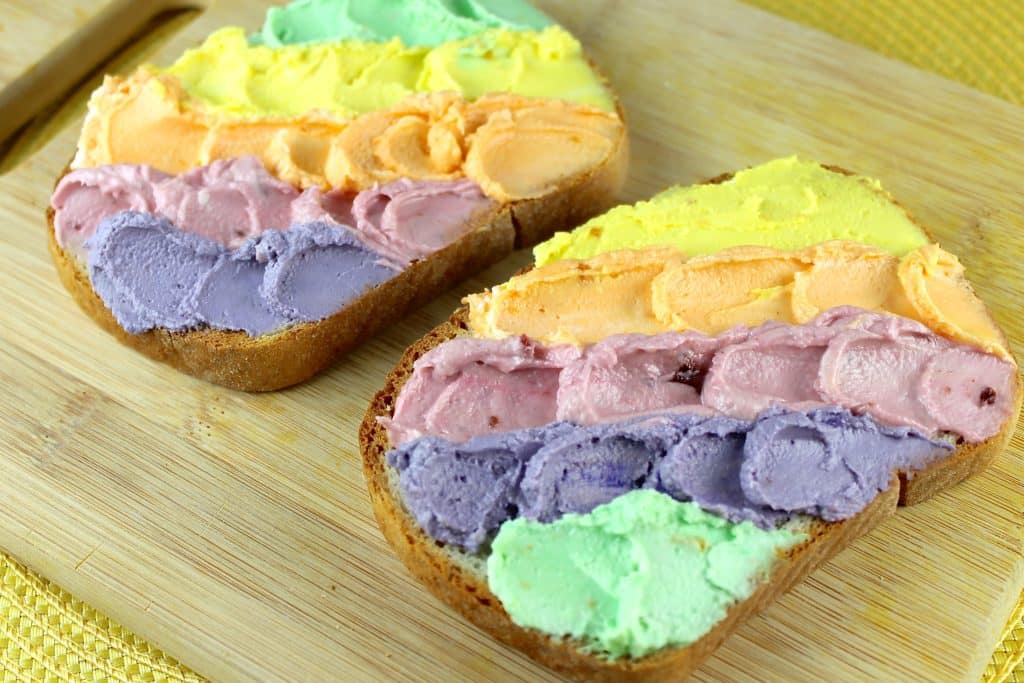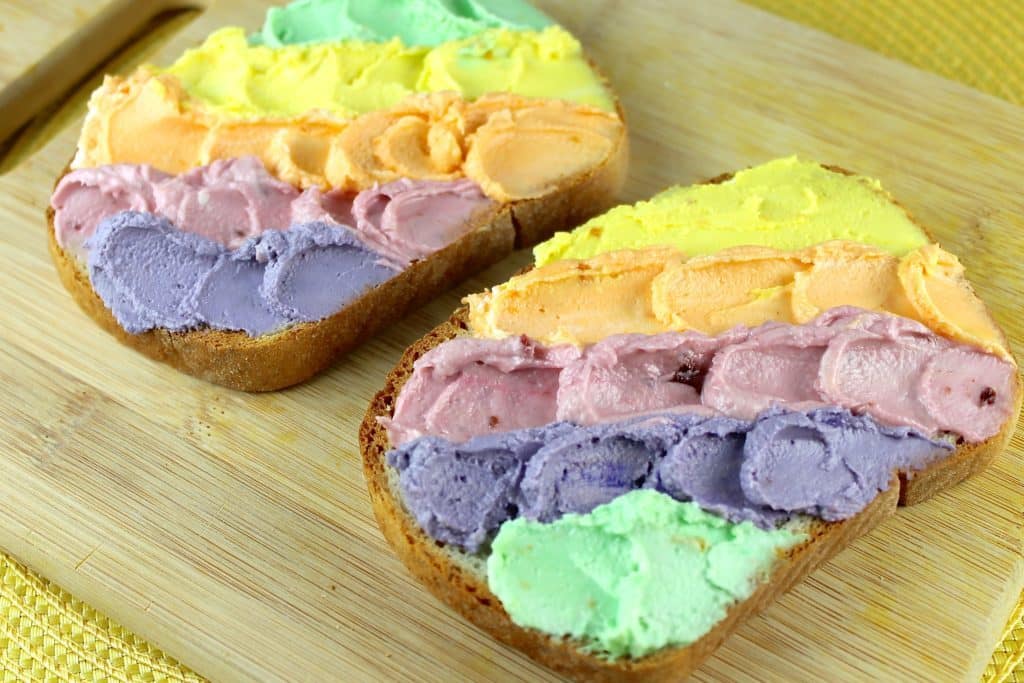 Don't be fooled by the rainbow colors. You might think I used frosting, but this unicorn toast is made with multigrain bread plus cream cheese (which can be swapped for Neufchatel cheese if you want less fat and are watching calories) mixed with fruit preserves, jelly or jam: strawberry, apricot, orange, grape and mint.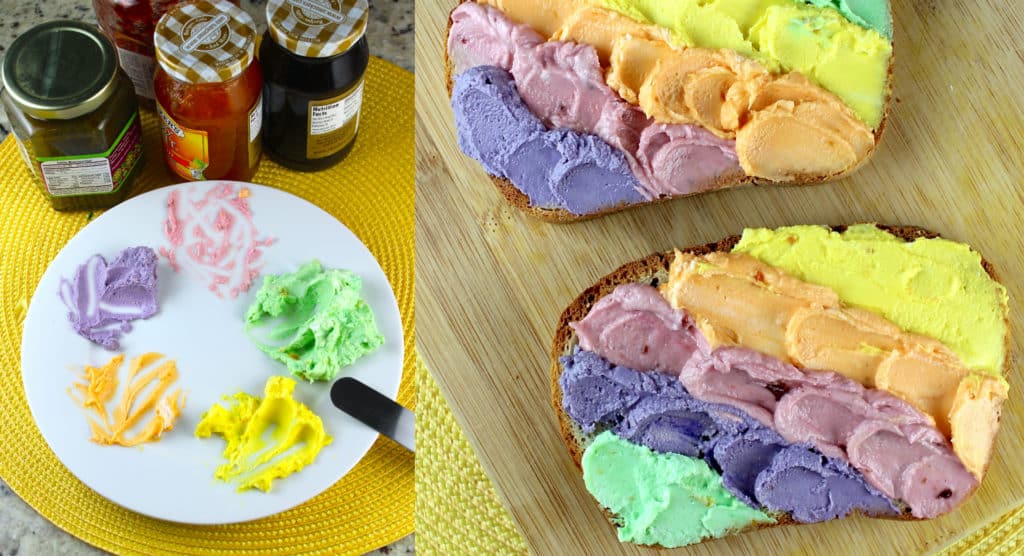 I did add a tiny bit of food coloring to the yellow and green cream cheese mix. The other colors only needed the fruit preserves, jelly or jam.
I even tried making these with goat cheese instead of cream cheese. My kids insist they "don't eat that" (that= goat cheese) but they happily ate their toast.
UNICORN TOAST
Ingredients
4 slices of whole wheat bread
15 tablespoons cream cheese (can also be Neufchatel or goat cheese), at room temperature.
1 tablespoon strawberry jam
1 tablespoon grape jam
1 tablespoon orange preserves
1 tablespoon peach or apricot preserves
1 tablespoon mint jelly
Instructions
Toast each slice of bread and set aside.
Split up the cheese in 5 portions. Each portion should be about 3 tablespoons.
Add a tablespoon of jam or preserves to each cheese portion. Mix well.
For yellow, add a dot of yellow food coloring to the orange preserves and blend well.
For green, add a dot of green food coloring to the cream cheese portion with the mint jelly and mix well.
Spread a bit of each colored cream cheese on a slice of toast until it looks like a rainbow.