How Coco's Filmmakers Made Sure They Got It Right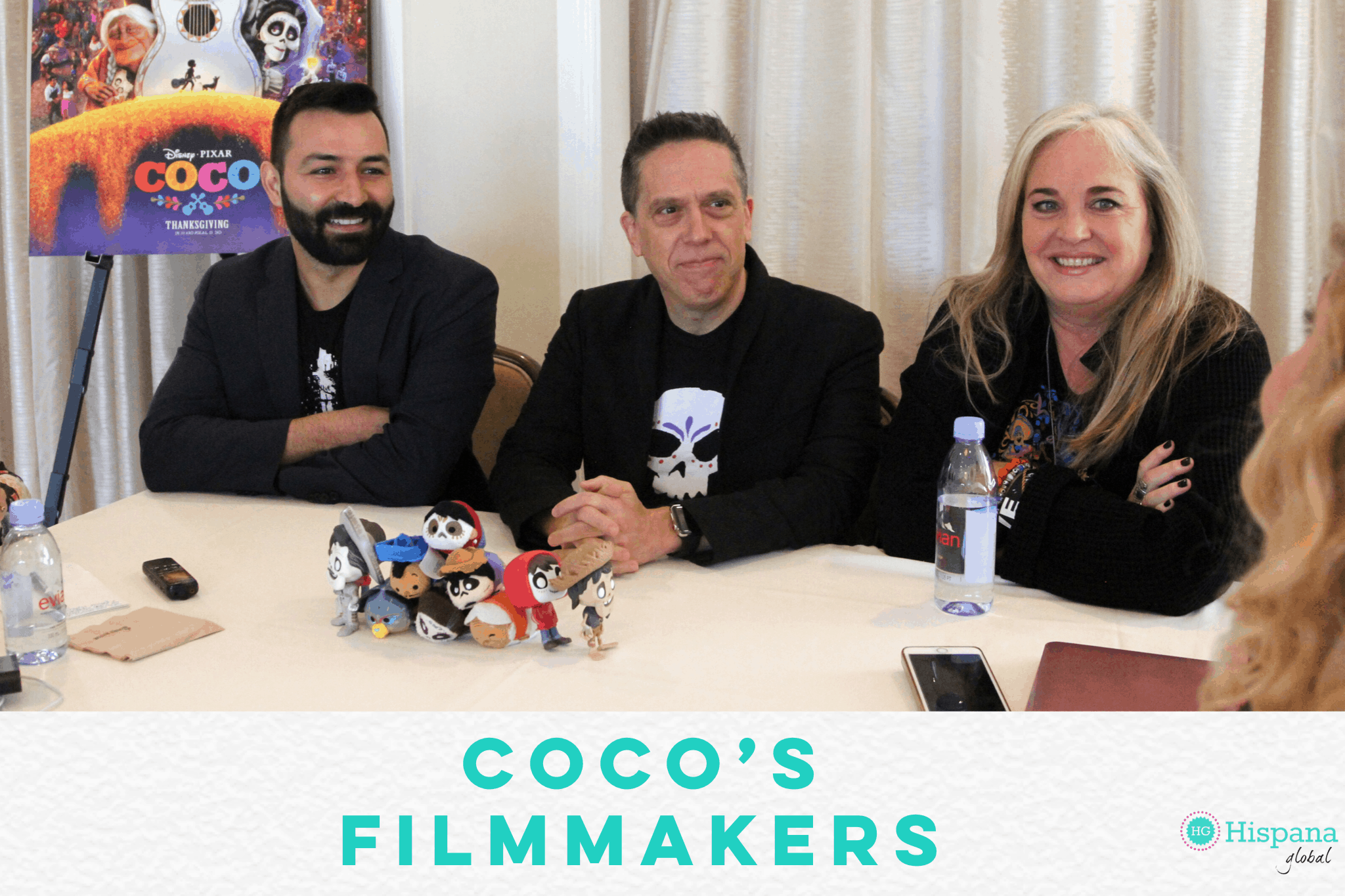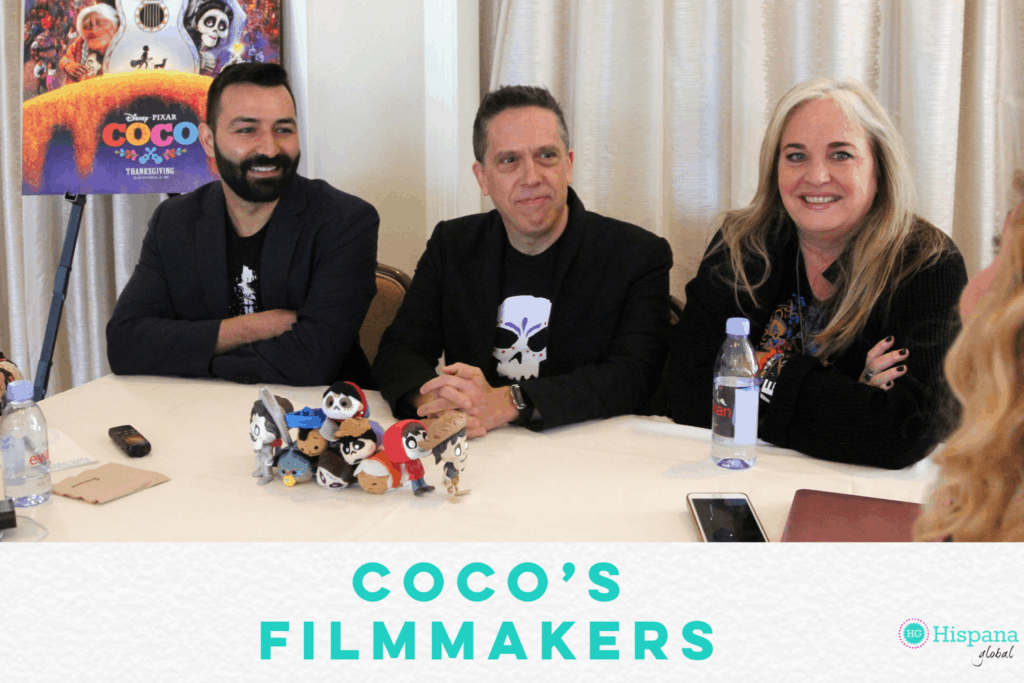 As Darla K. Anderson, Adrian Molina and Lee Unkrich took their seats for our Coco interviews, I couldn't help but blurt out "Why do you enjoy making us cry?"
Director Lee Unkrich, who also tugged at my heartstrings with Toy Story 3, looked at me and sincerely replied: "I don't know that I like making you cry, but I like making you feel something," he said.
Darla K. Anderson, Coco's executive producer, added that there are many layers to achieving this. "To feel all those feelings you've had to go on a journey with all of our characters, and you've had to laugh with them and be on big adventure with them, and become completely invested with them. We have to earn all of that emotion," she explained.
How Coco Transcends Cultures, Countries And Languages
That's only one of Coco's strong points. Disney Pixar's newest film tells a story that appears to be typically Mexican but makes it so universal as it touches on loss, grief and remembrance, that you can't help but really feel connected to it.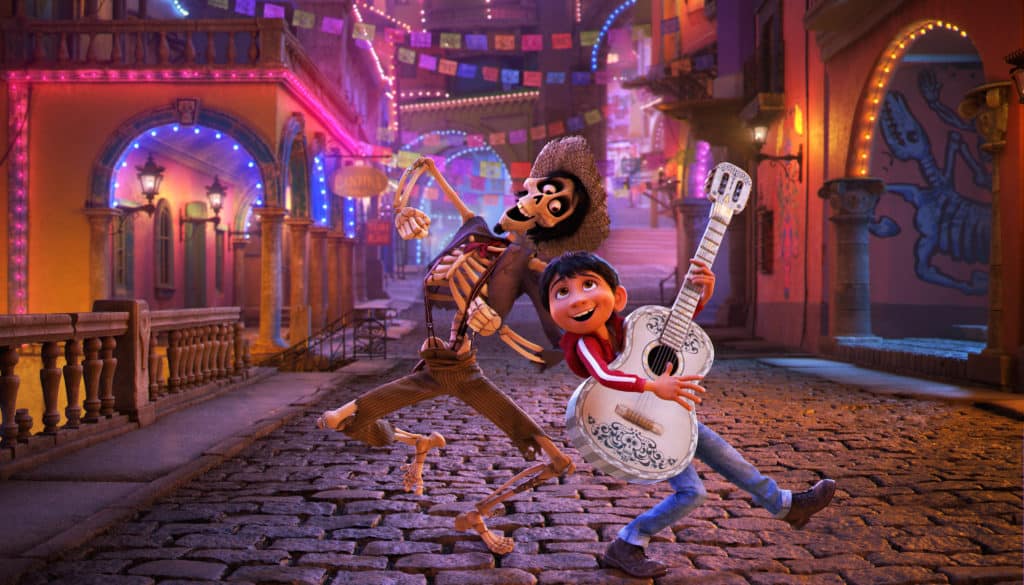 It actually took me by surprise. I wasn't expecting an animated film to bring all my emotions to the surface. Even a scene at the end of the credits had tears rolling down my face.
However, what I applaud the most is how dillligently the filmmakers worked to ensure they got the story, tone, music, and casting right. "We were always striving to make a film that felt kind of timeless," shared Unkrich.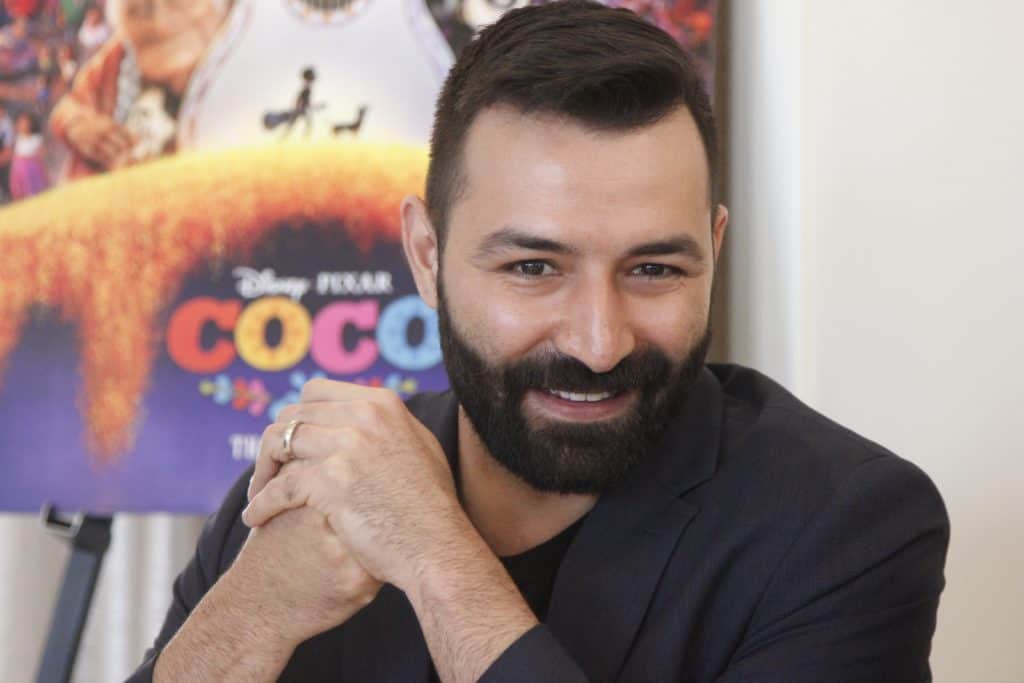 The research also influenced the studio's decision to premiere the film in Mexico before anywhere else. "We were meeting these families and we were making these friends, and we were collaborating with artists all over Mexico," remembered codirector and writer Adrian Molina. It was "the least we could do to pay homage to the beauty of the tradition and the place where they came from," added Molina. Coco broke all box office records in Mexico and became the top grossing film of all time.
THE BIGGEST CHALLENGES
When assembling the story, Molina highlighted that every element in the story has a purpose. "There's a very certain order to what the characters know about each other and what they say to each other, and who's in the room when. And it just took a lot of iteration to figure out how to put these puzzle pieces together."
That was only one of the biggest challenges. "It took a while to figure out, how do we invite people in, who aren't familiar (with the Day of the Dead), without slowing down too much for the people who are," explained Molina.
"The other thing that was very difficult about this is that in the land of the dead, we needed to create a whole set of rules that are not exactly intuitive to, to an audience. One of them being the idea of a blessing," something that is deeply ingrained in Hispanic culture. Even in Adrian Molina's family "la bendición" was reserved for those special moments in life in which you need to let go of your children and trust them to find their way. His own parents gave him their blessing as he moved out to go to college, and that event inspired a pivotal scene in Coco'a story.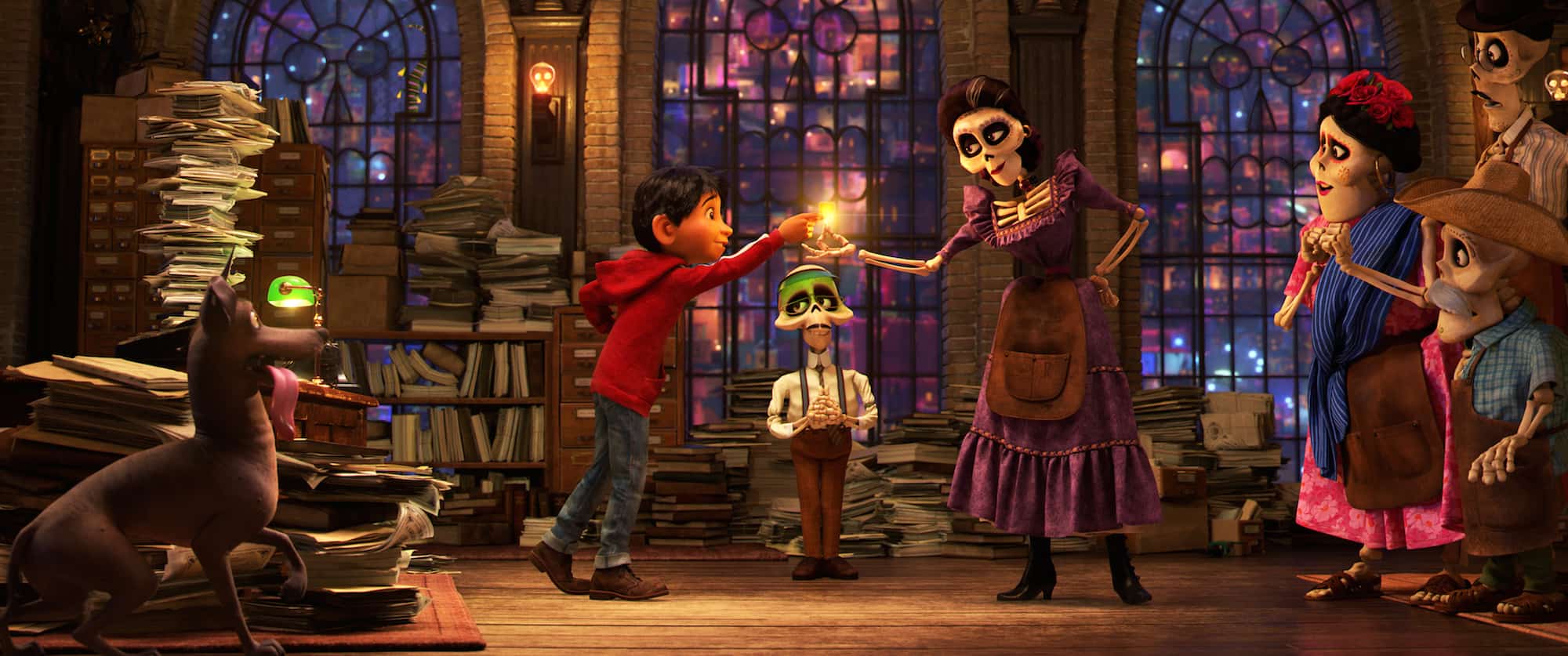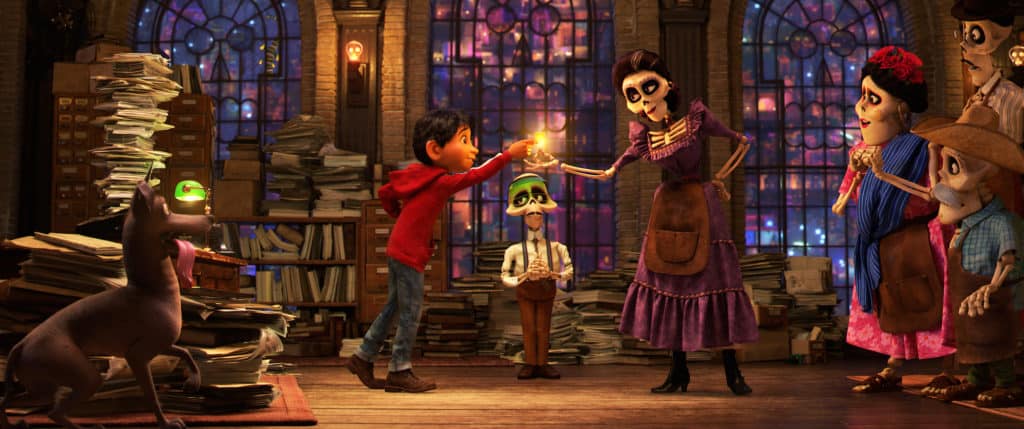 "We were so immersed in our research for so many years that it's inevitable that things would infuse their way into the film that we weren't consciously trying to put there," said Unkrich.
The movie is not a cartoon of Mexican traditions even if it does have plenty of comedy. It shows typical scenes that you see or expect to see in Mexico but they have a purpose. Even the
chancleta
(slipper) is not gratuitous! You will also see plenty of references to Mexican celebrities, like Frida Kahlo, Pedro Infante, Cantinflas, and Jorge Negrete. Coco is colorful but not because a marketing consultant told them that Latinos favor bright colors, but because they traveled to Mexican cities, met with historians, attended the Day of the Dead celebrations, and really made a conscious effort to portray a respectful and accurate homage to this celebration of life.
Because that's what Coco is. A celebration of life, family and the memories we build. Most importantly, it invites us to reflect on the importance of sharing those family memories and even ask ourselves how we want to be remembered.
Disclosure: Disney invited me on a press trip to Los Angeles to cover Coco's Hollywood premiere but I did not receive any other compensation for my posts.