3 great reasons to watch Godmothered on Disney+
When I first saw the trailer for Godmothered, which just premiered on Disney+, it made me think it was a new take on Enchanted.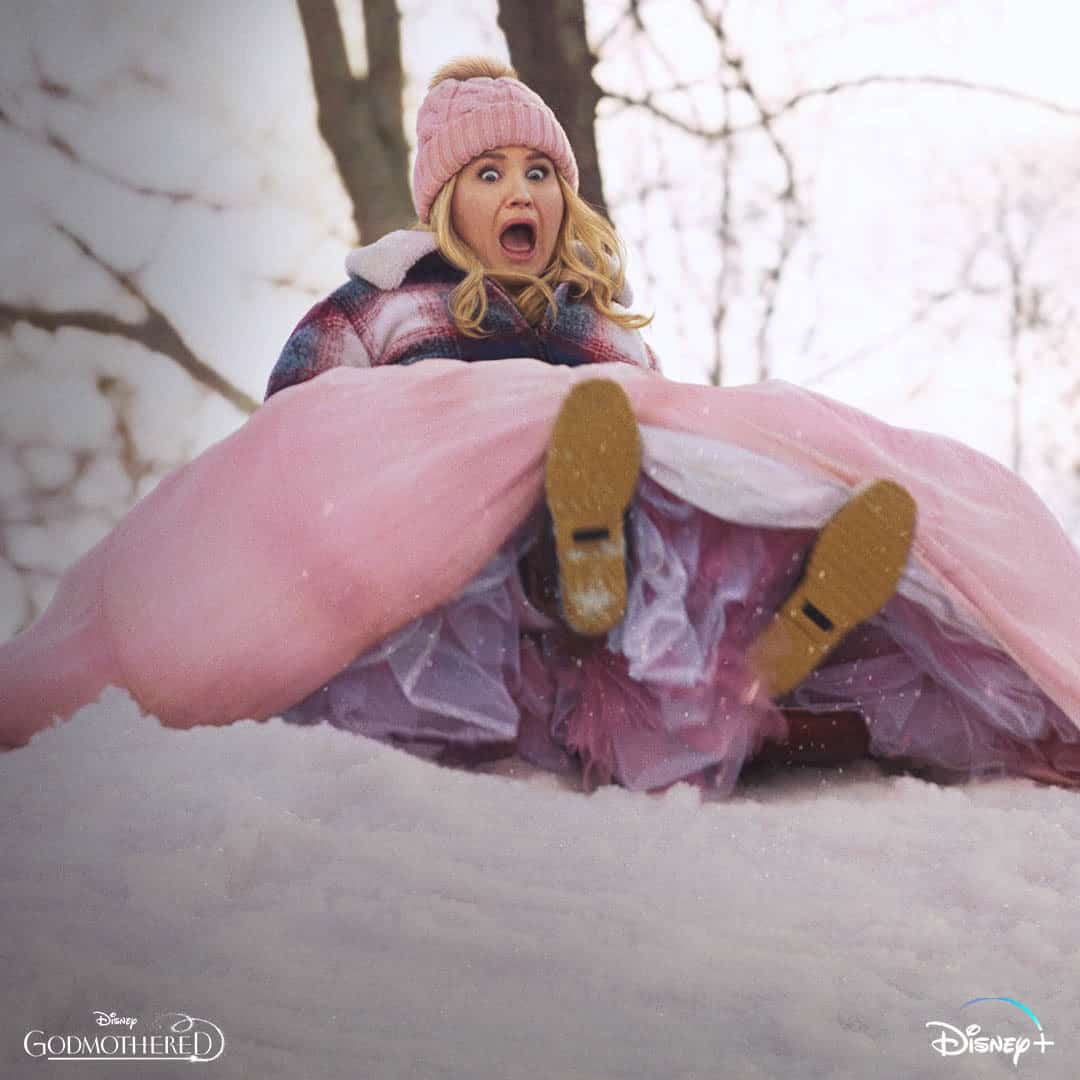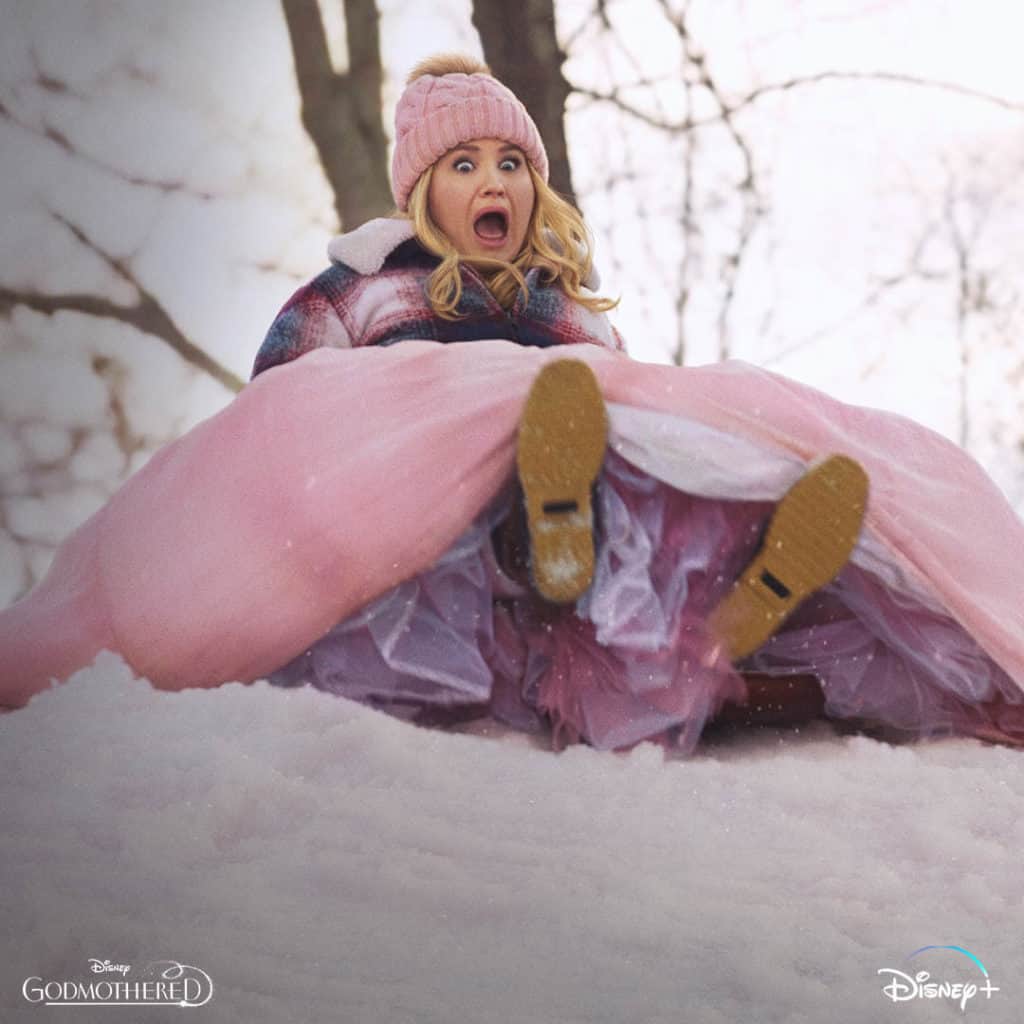 Although they are different, if you enjoyed the Amy Adams classic, you will have so much fun watching Jillian Bell and Isla Fisher in this new film.
As a mom, I am always looking for cute holiday movies that I can enjoy with my family. Godmothered is adorable even if it is a bit predictable, like Christmas movies tend to be. It's also funny, which offers a welcome break from all the heaviness of 2020.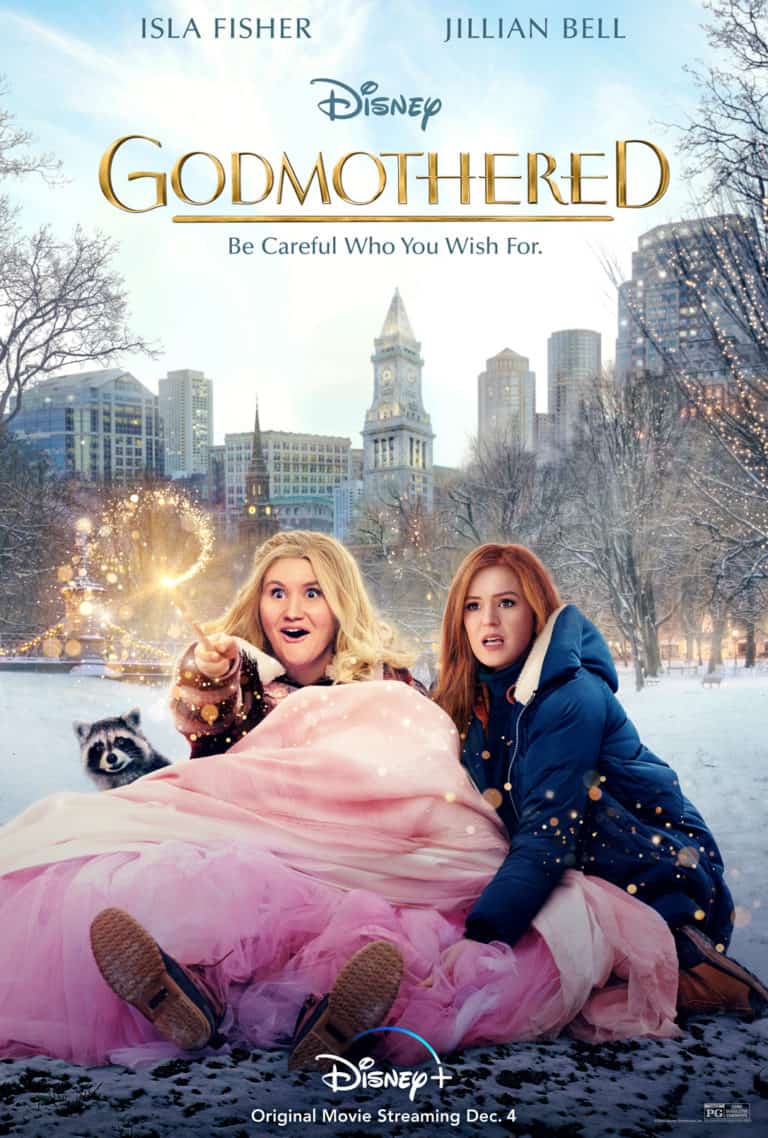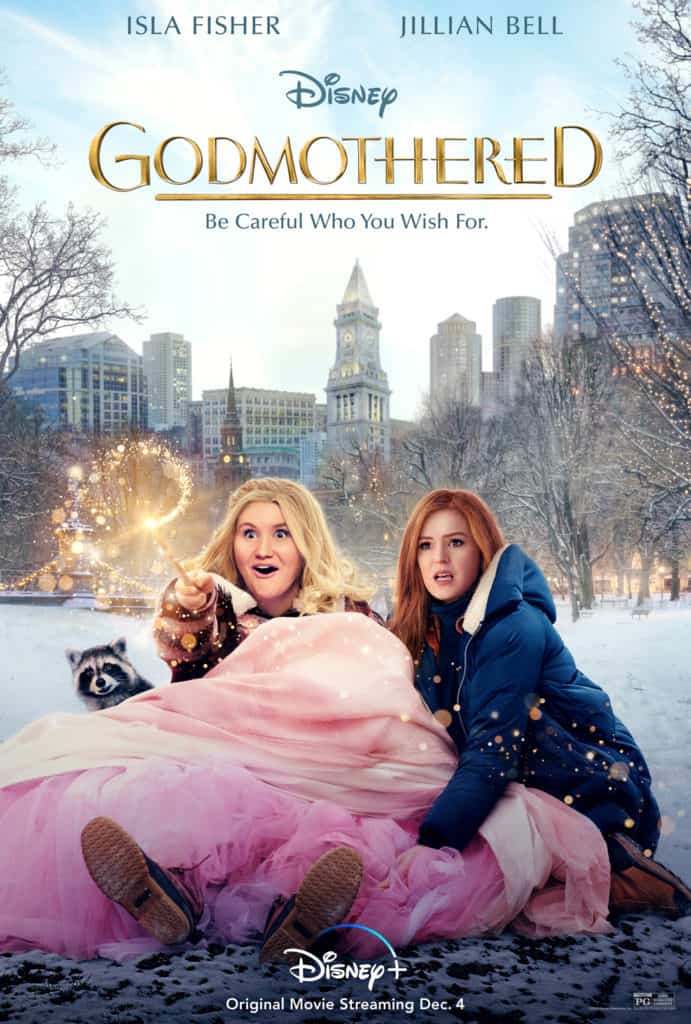 What is Godmothered about?
Set at Christmas time, Godmothered is a comedy about Eleanor, a young, inexperienced fairy godmother-in-training (Jillian Bell), who upon hearing that her chosen profession is facing extinction, decides to show the world that people still need fairy godmothers. Finding a mislaid letter from a 10-year-old girl in distress, Eleanor tracks her down and discovers that the girl, Mackenzie, is now a 40-year-old single mom (Isla Fisher) working at a news station in Boston. Having lost her husband several years earlier, Mackenzie has all but given up on the idea of "happily ever after," but Eleanor is bound and determined to give Mackenzie a happiness makeover, whether she likes it or not.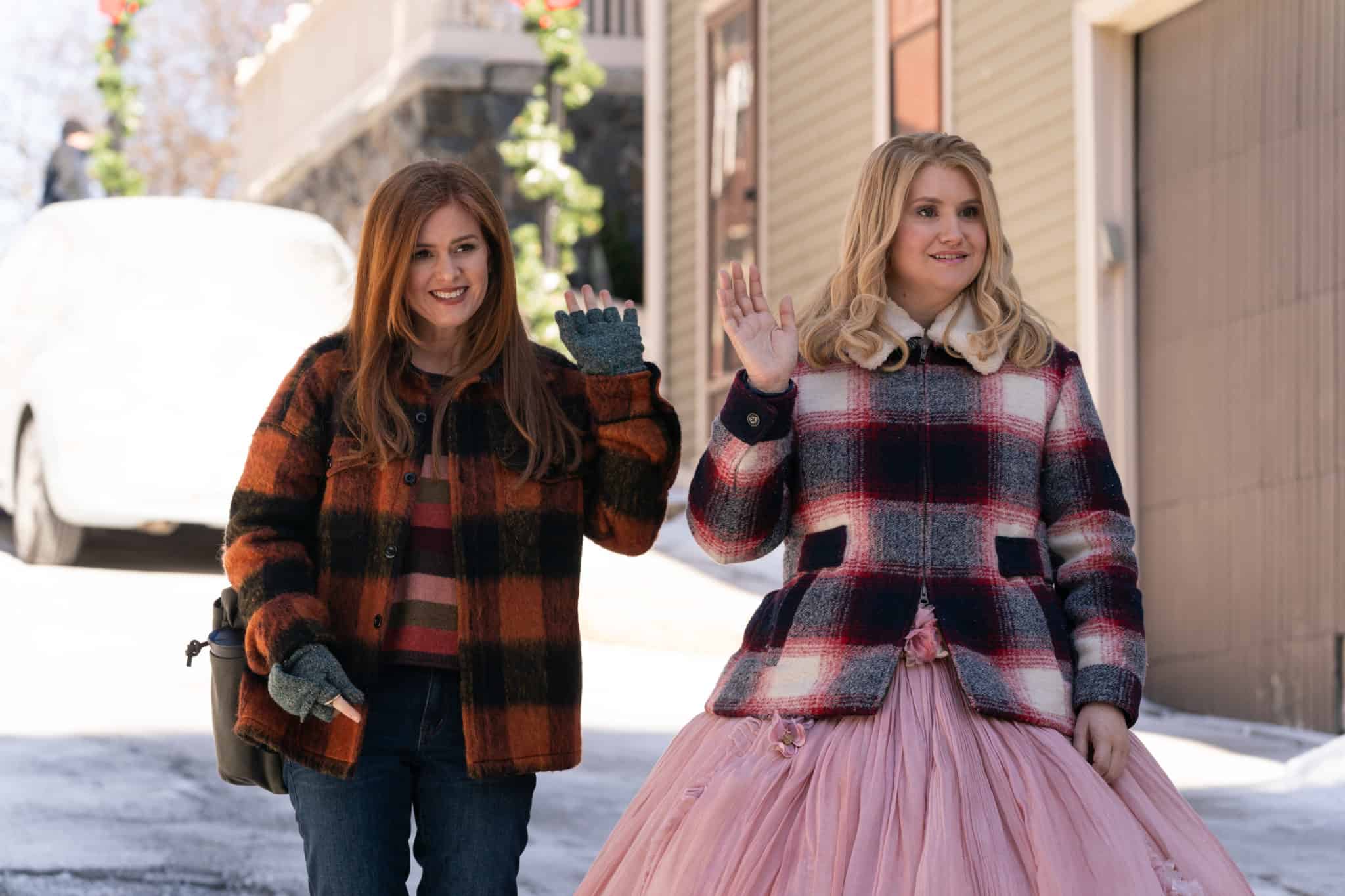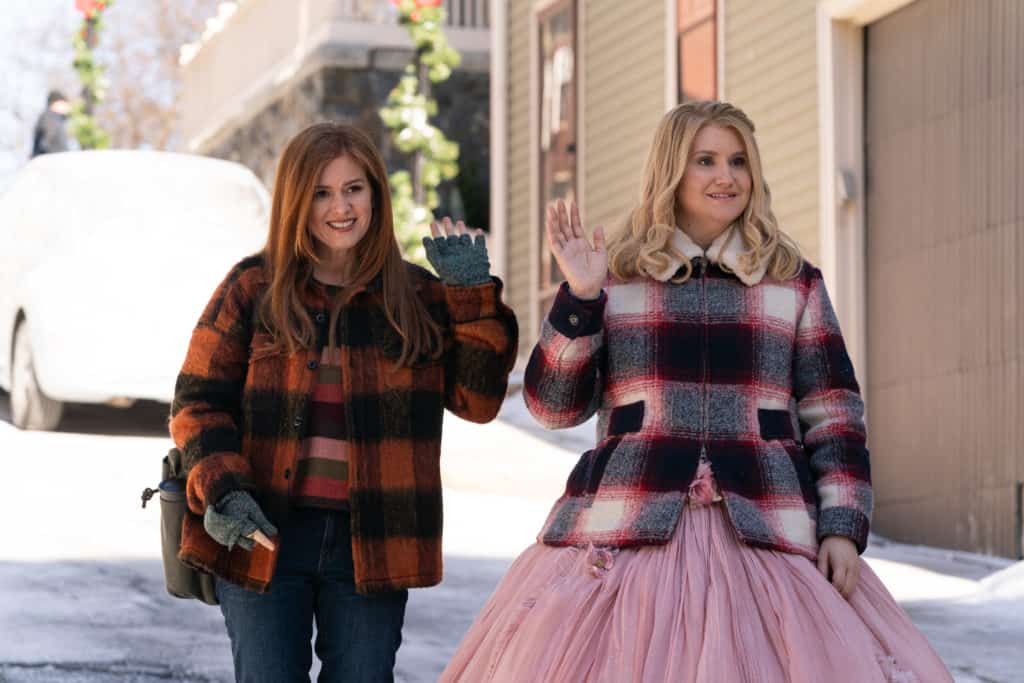 In true Disney fairytale style, the film opens as an antique gold-trimmed book opens to show us there is a professional institute for fairy godmothers in a far-off realm. As the youngest student, Eleanor takes it upon herself to bring magic to the modern world. Despite her good intentions, her spells don't always bring joy or magic, although they do make the viewers laugh.
3 reasons to watch Godmothered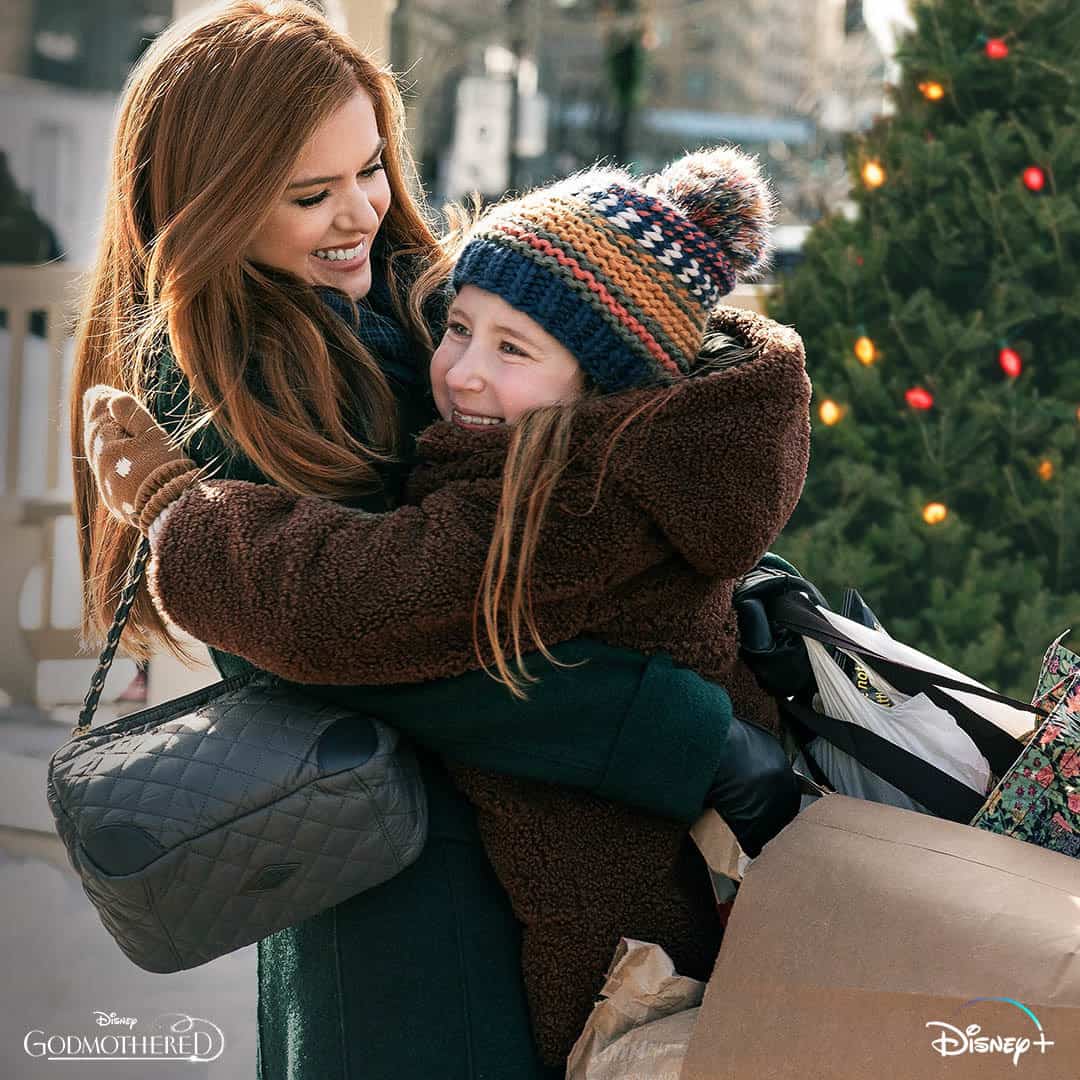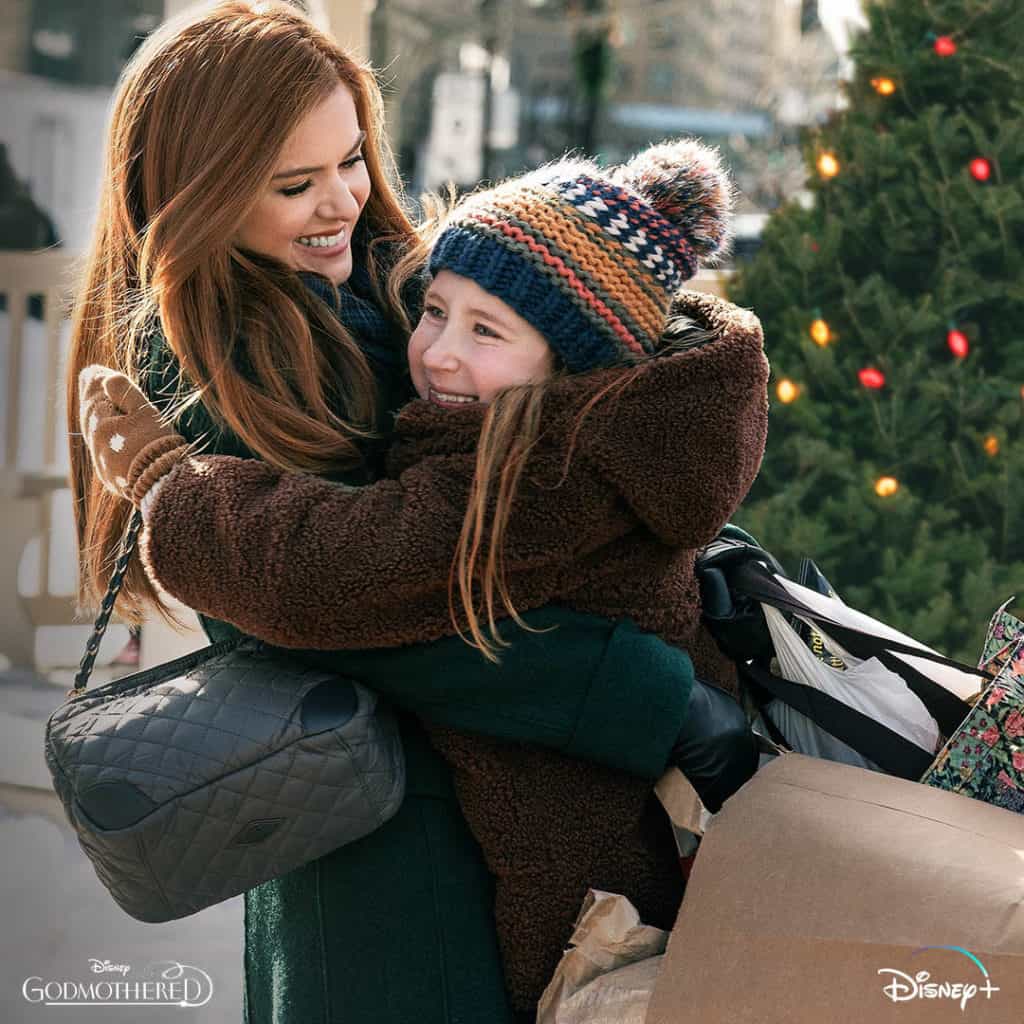 The cast in itself (Isla Fisher, Jillian Bell, Santiago Cabrera, Mary Elizabeth Ellis, Jane Curtin, June Squibb, Jillian Shea Spaeder, Willa Skye, Artemis Pebdani, Utkarsh Ambudkar, Stephnie Weir) is a great reason to watch the film, but here are 3 more:
Jillian Bell is delightful as Eleanor. Seeing her in her pink ballgown the entire movie is adorable and she almost couldn't stop shivering when she filmed in the snow with 17 degrees. However, it made a childhood dream a reality. "I mean who doesn't grow up wanting to be a Disney princess?" says Bell.
Godmothered might be about fairytales but it's really about owning your life and feeling empowered to make your own choices. "For young girls watching, happy ever after doesn't necessarily include a castle, a prince, and a dress," explains Isla Fisher. "It can be blessings you have in your life." It helps that director Sharon Maguire (who directed Bridget Jones) know how to make female characters shine.
It's an uplifting and funny film. Godmothered is a great choice to watch as a family or if you're in the mood for something, light, cute and that will make you laugh.
The original movie Godmothered can be seen exclusively on Disney+.