Yummy Lemon Meringue Cheesecake Cupcakes
This dessert recipe is too good to not share: Lemon Meringue Cheesecake Cupcakes! If you see those words and suddenly your entire life comes into focus and you start craving a tart, creamy and fresh dessert, you are not alone.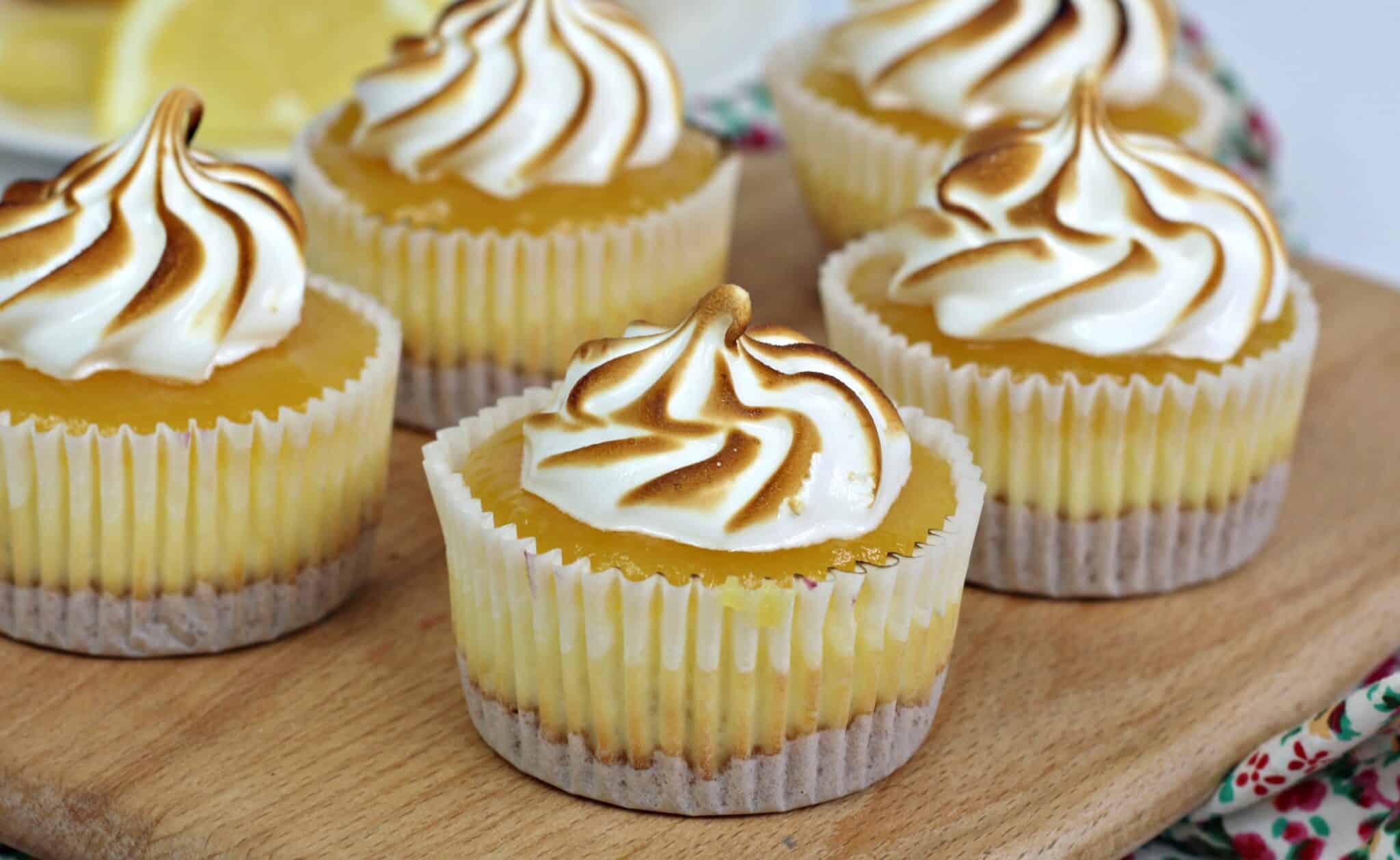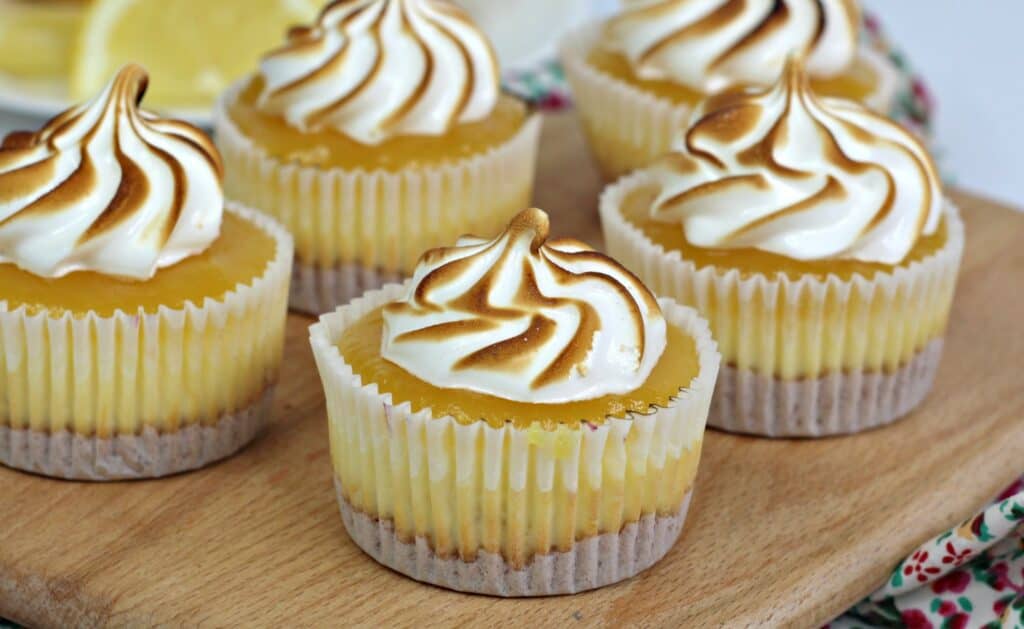 The combination of flavors and textures is so good that you will realize that it's worth the extra work. Making these delicious and unique cupcakes is a three-part process, so my best tip is to make them in advance of your next party. You won't regret the extra effort. The crunchiness of the graham crackers with the creaminess of the cheesecake come together with a little tartness due to the lemon, which balances everything so well.
Three Stages to Make Lemon Meringue Cheesecake
If you want to try something new, push your limits, or just want to put that effort in to make something amazing, you've come to the right place. The Lemon Meringue Cheesecake cupcake is essentially two desserts in one, but cheesecake isn't easy, to begin with. In order to do this right, you will need to assemble your ingredients according to three stages of cooking. First, you will make the crust, which I have spared you any overcomplications so you can put all of your energy into the second stage.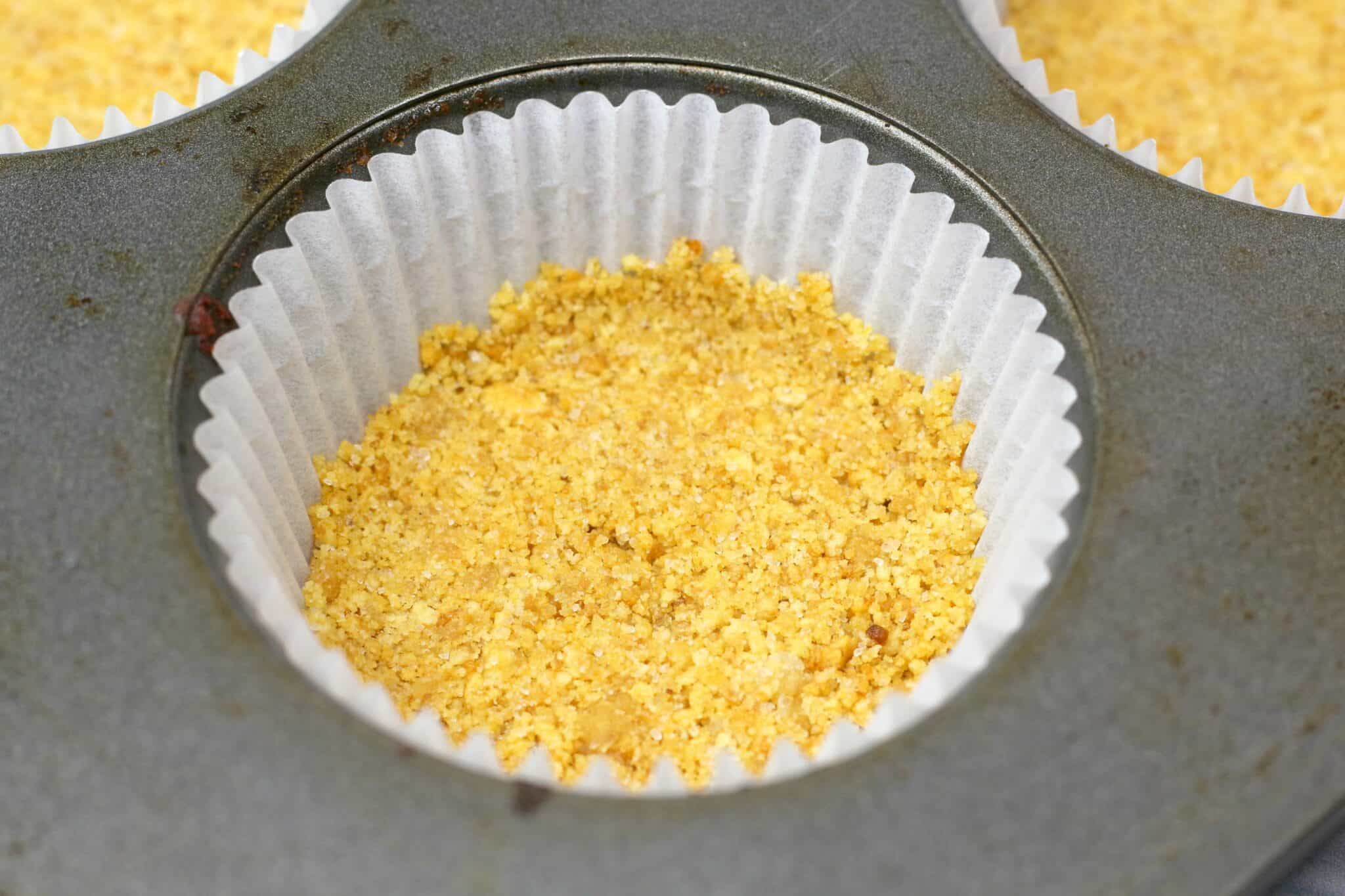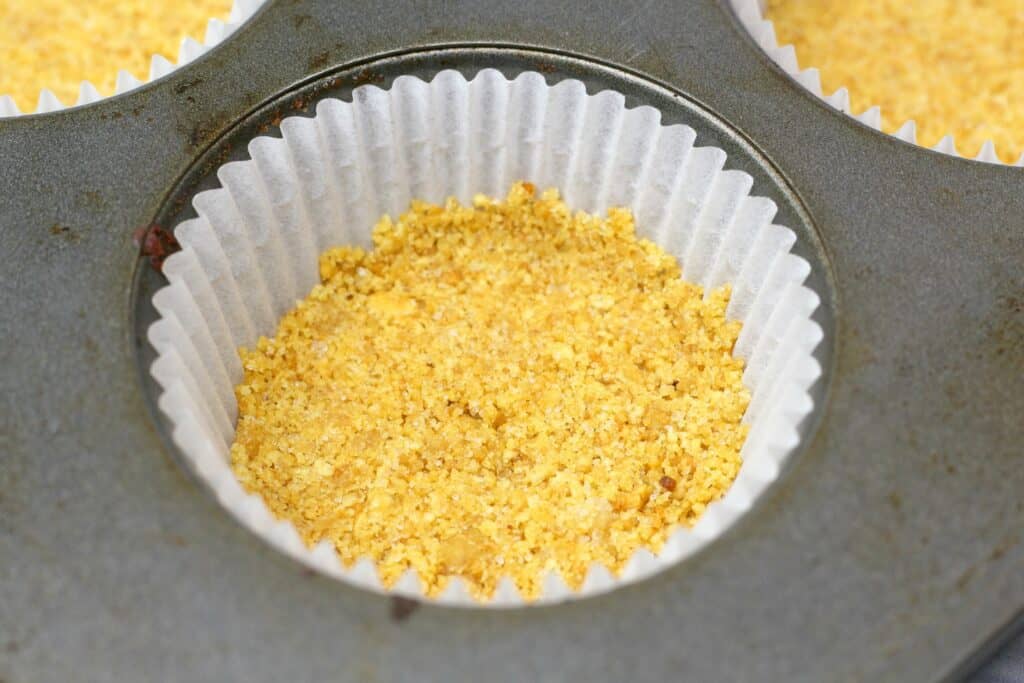 The second stage of the lemon meringue cheesecake is the cheesecake filling, which also happens to incorporate lemon curd to begin that synthesis of two favorites. Now, one major concern with cheesecake is that it so easily cracks while baking. Avoid this by getting your eggs and your cream cheese to room temperature before mixing and by keeping an eye on the cheesecake toward the end of baking. Of course, none of that really matters when you are just going to top it with meringue, but it's still useful knowledge.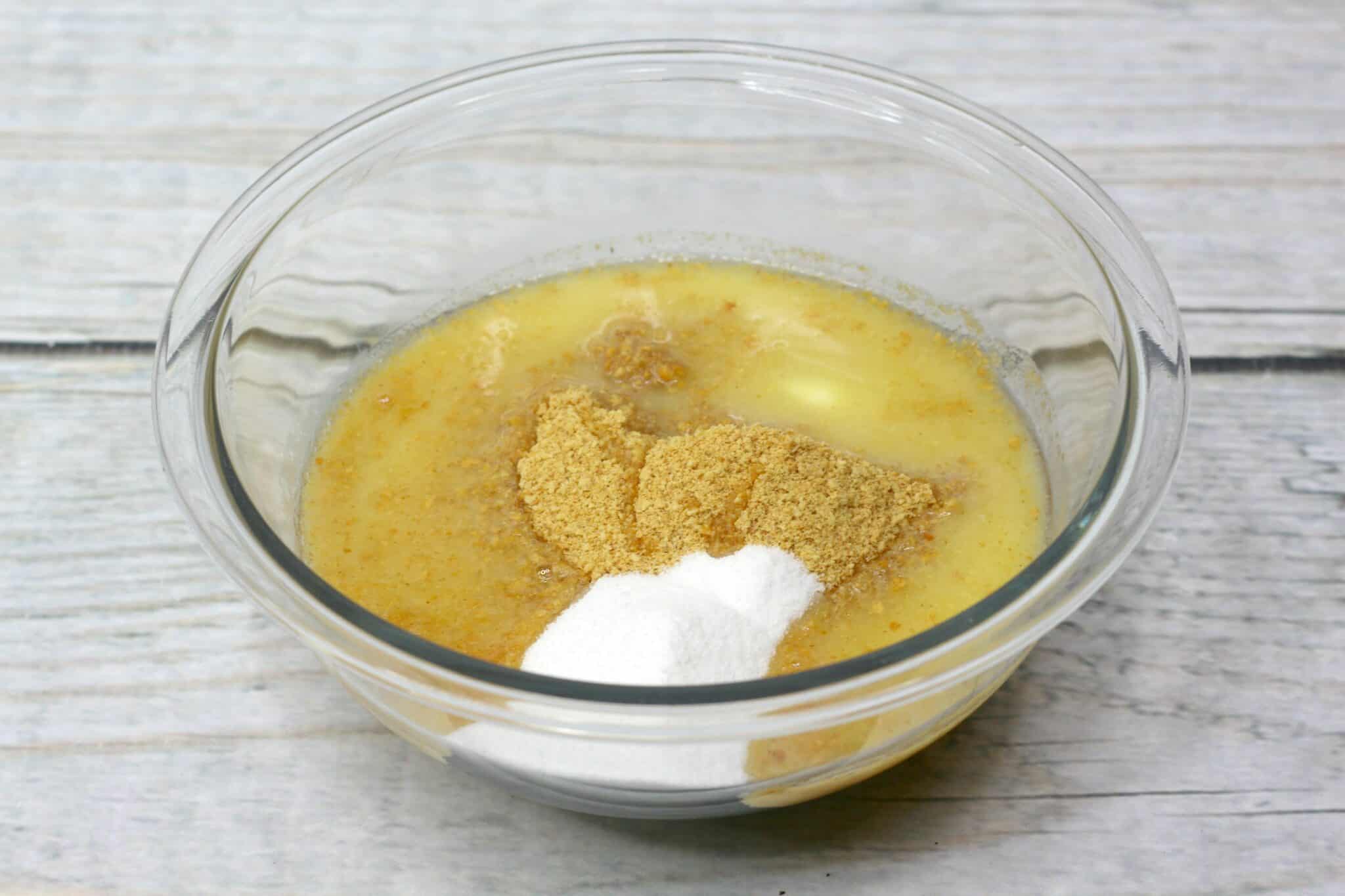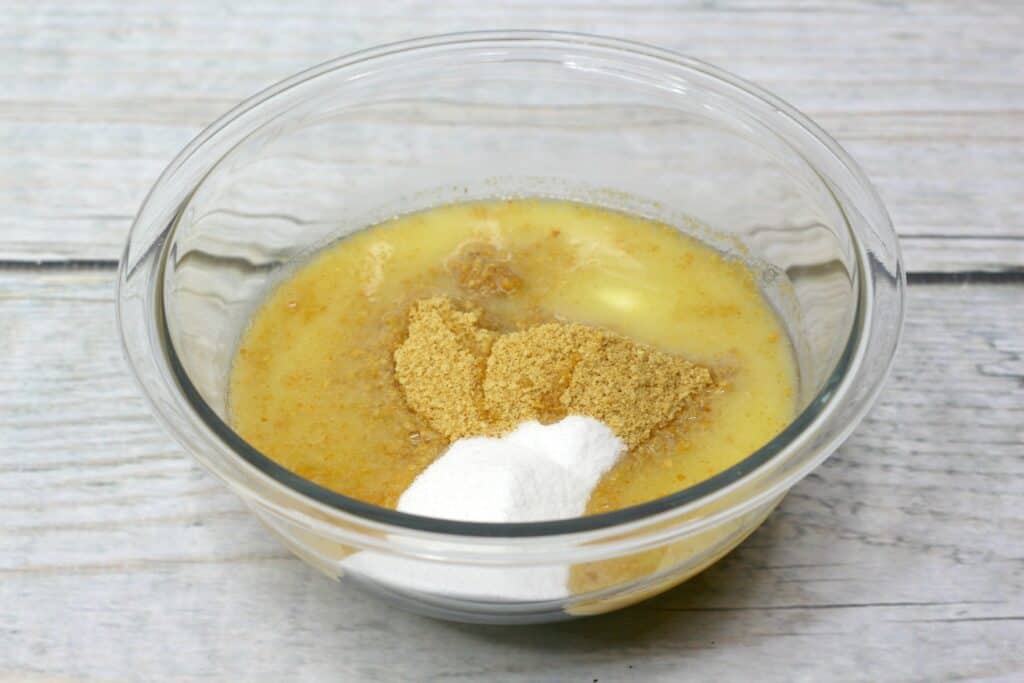 For the meringue frosting, remember that the cheesecake filling must be cooled completely which will take some time. Longer than it takes to make the meringue. I recommend breaking this recipe up so that you keep the cheesecake overnight in the refrigerator, and then make the marshmallow meringue frosting to top it on the following day.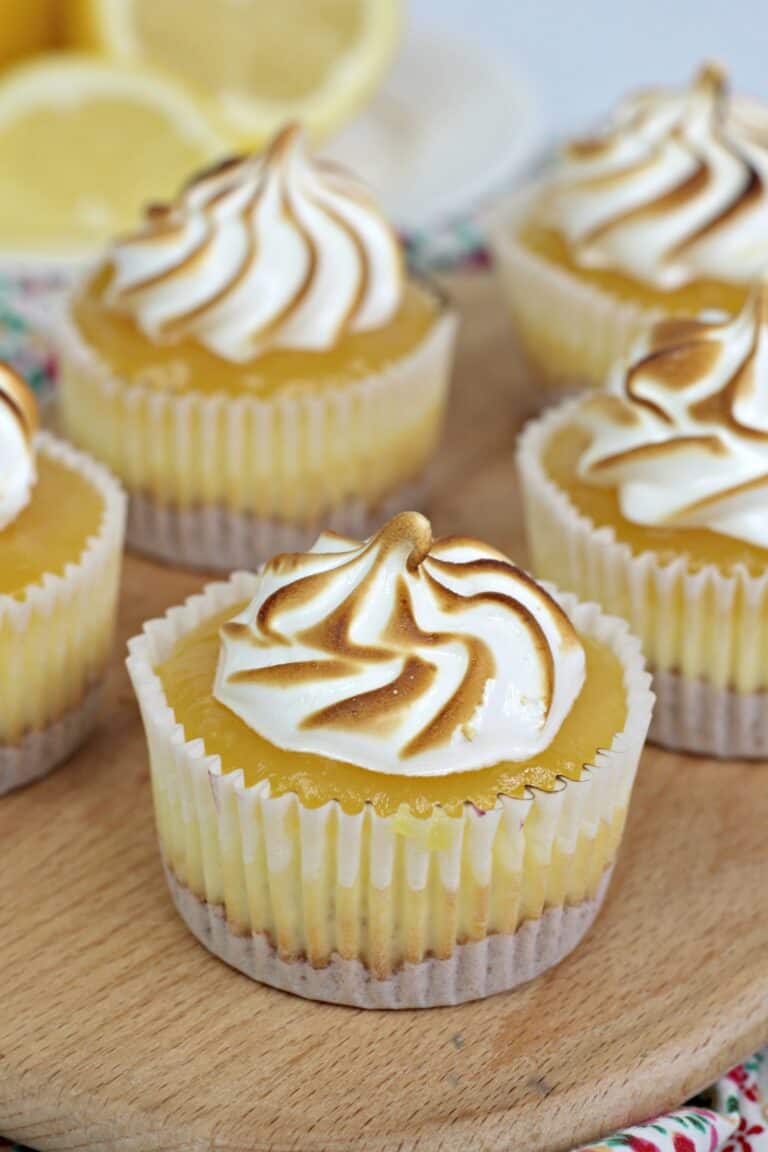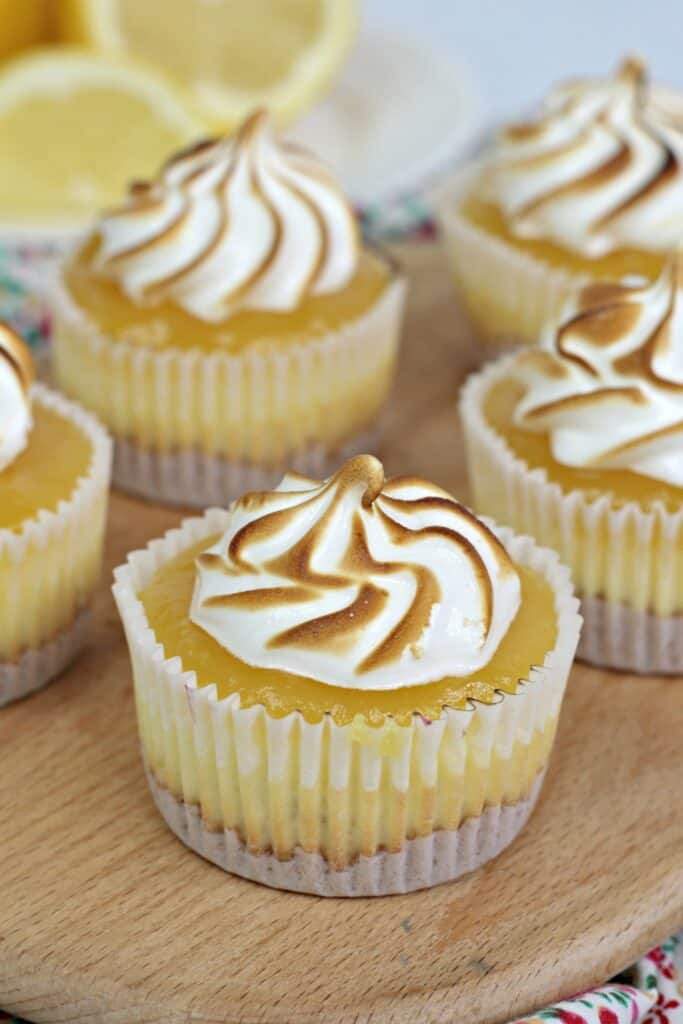 Lemon Meringue Cheesecake
Prep time: 30 min
Cook time: 25 min
Total time: 60 min
Graham Cracker Crust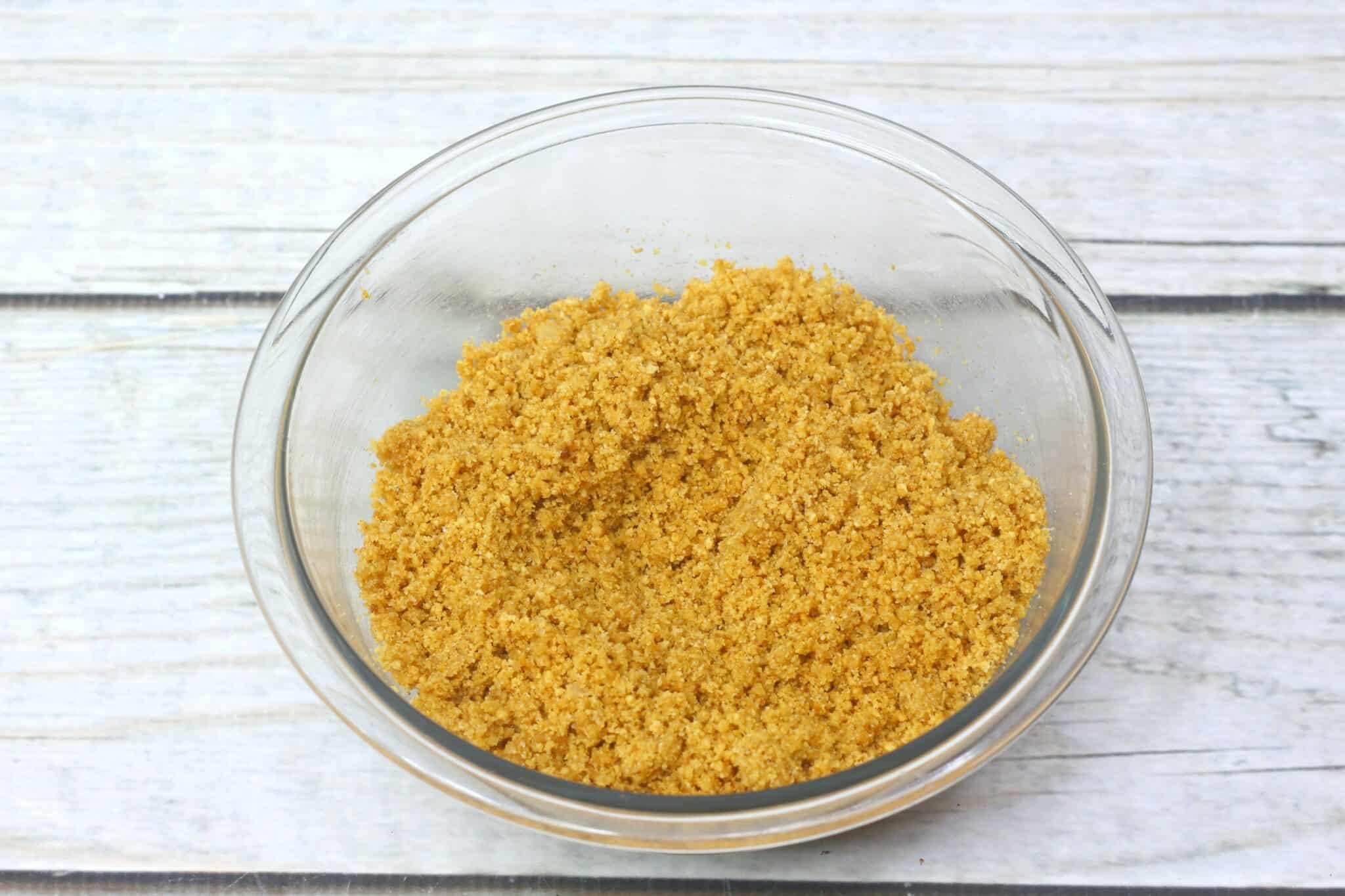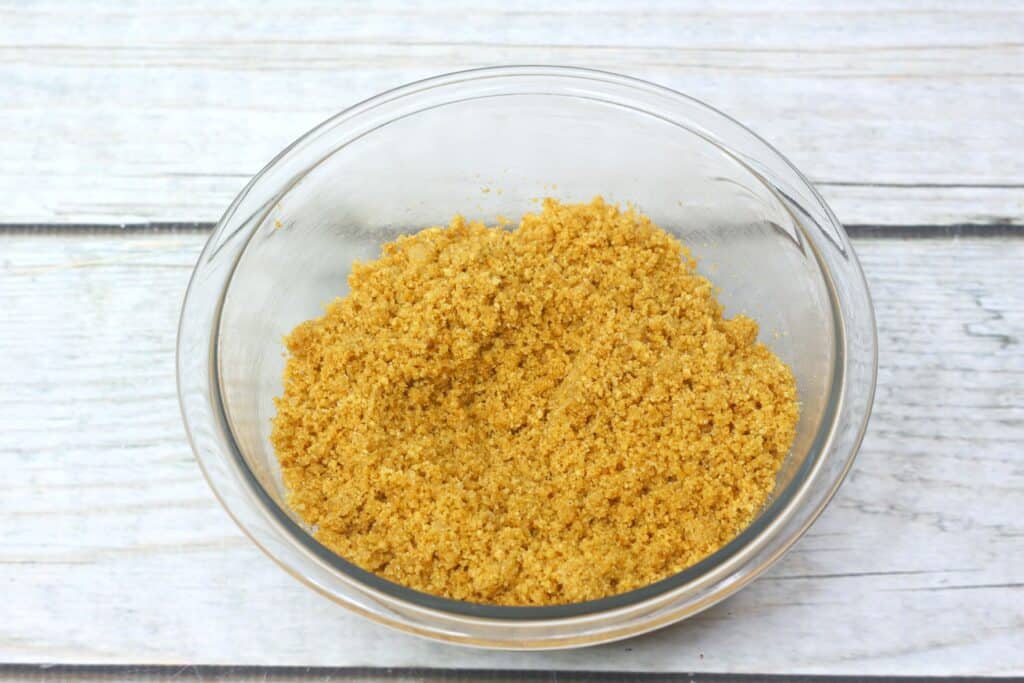 Ingredients
¾ C graham cracker crumbs

1 ½ tbsp sugar

¼ C unsalted butter, melted
Directions
Preheat oven to 325 degrees F and line a cupcake pan with cupcake liners

Using a medium bowl, combine all ingredients and mix until combined

Using a tablespoon, scoop the crust into the cupcake liners

Using a flat bottomed round cup, press the cup into the crust to make

a firm crust

Set aside

.
Cheesecake Filling
Ingredients
2 – 8oz cream cheese, softened

1 C sugar

½ C sour cream

¾ tsp pure vanilla extract

⅛ tsp kosher salt

2 large eggs

2 large lemons, zested

10oz lemon curd
Directions
Bring oven temp down to 325

F

Using a standing mixer, beat together the cream cheese and sugar until

smooth and creamy

Beat in the sour cream, vanilla, lemon zest and salt until combined

Beat in the eggs, 1 at a time until combined

Scoop about ¼ C of the cheesecake batter into the cupcake liners

Bake in the oven for 17-21 minutes or until the edges start to turn a

light golden brown color and the center is set

Allow to cool completely

Once cooled, spoon on about 1 ½ tbsp of lemon curd onto the top of the

cheesecake
Marshmallow Meringue frosting
Ingredients
1 C sugar

4 large egg whites

¼ tsp kosher salt

¼ tsp cream of tarter

1 tsp pure vanilla extract

1 large disposable piping bag
Directions
Using a double broiler, mix all ingredients except the vanilla in a

large heat safe bowl

Pour the mixed ingredients into the bowl of a standing mixer

Place the bowl over the prepared double broiler

Start to simmer the water and heat the mixture until the candy

thermometer reaches 165 ℉ and all the sugar has dissolved, about 5-10

minutes from when the water starts to simmer.

While heating, gently mix to ensure even cooking

Once all the sugar has dissolved and the mix is 165 ℉, remove from

heat and place the bowl in a standing mixture and mix on medium high

for 5-7 minutes until the egg whites stiffen up and the mixture starts

to cool.

Once it starts to stiffen up , add the vanilla.

Scoop the marshmallow frosting into the disposable piping bag

Pipe dollops onto the top of the cheesecake

Using a kitchen torch, toast the marshmallow frosting
These fluffy lemon cheesecake cupcakes are so worth your time. The lemon flavor will be prominent but not overpowering, and the cheesecake flavor won't be too sweet or heavy. It is a perfect treat for the summer months!
Pro tips
Tips to decorate the cupcakes
Do I really need to use lemon curd?
Yes! The lemon curd gives this recipe a special flavor. You can buy it at your local supermarket, Trader Joe's or even order from Amazon using my affiliate link.
Did you know?
A good lemon cheesecake cupcake should be a balance of tangy, creamy, and sweet flavors, with a light and fluffy texture and an attractive appearance.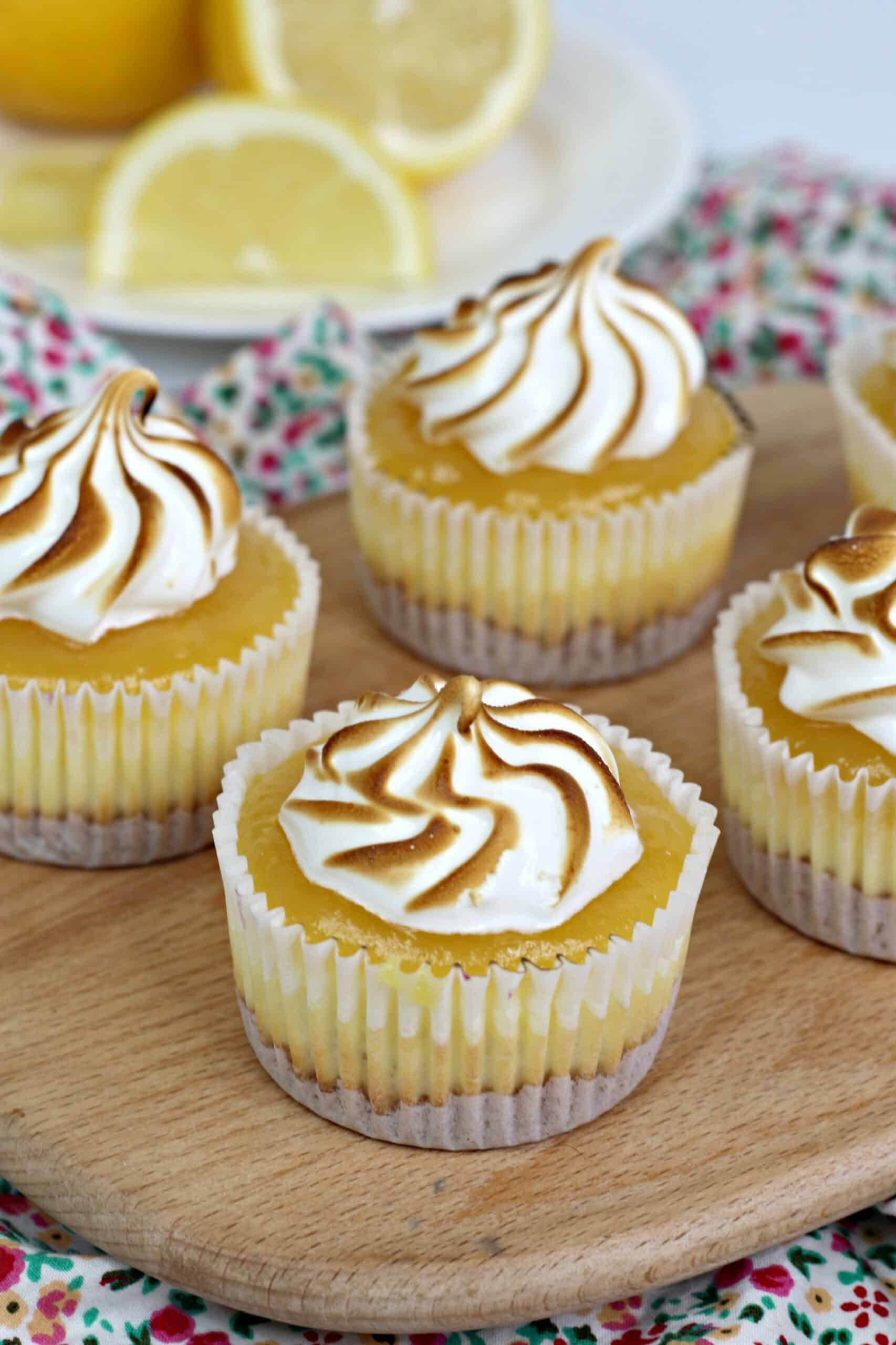 For even more delicious recipes, you may like these: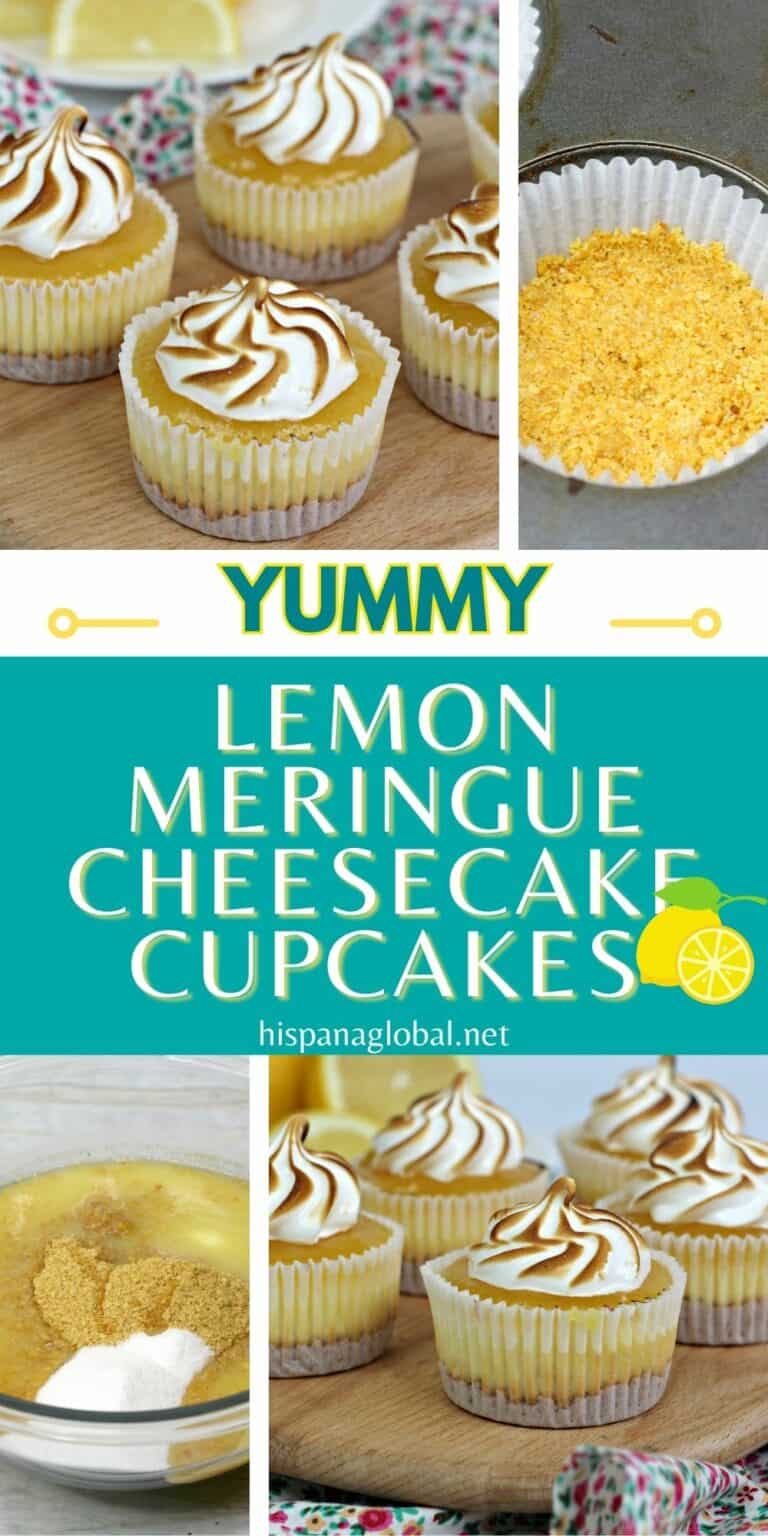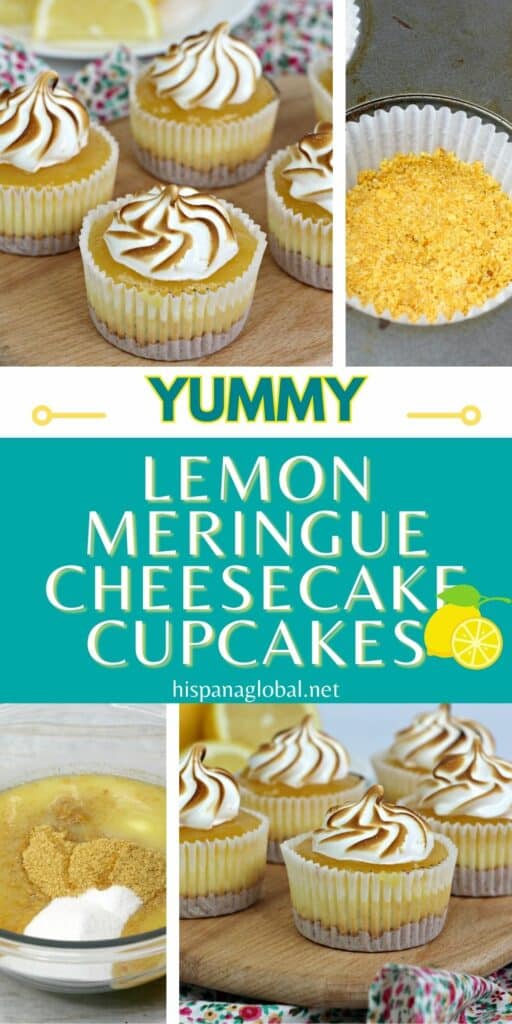 Did you make this recipe?
Mention us @jeannettekaplun or tag us using #hispanaglobal so we can see your creations!