Photos From Transformers The Ride 3D Grand Opening At Universal Orlando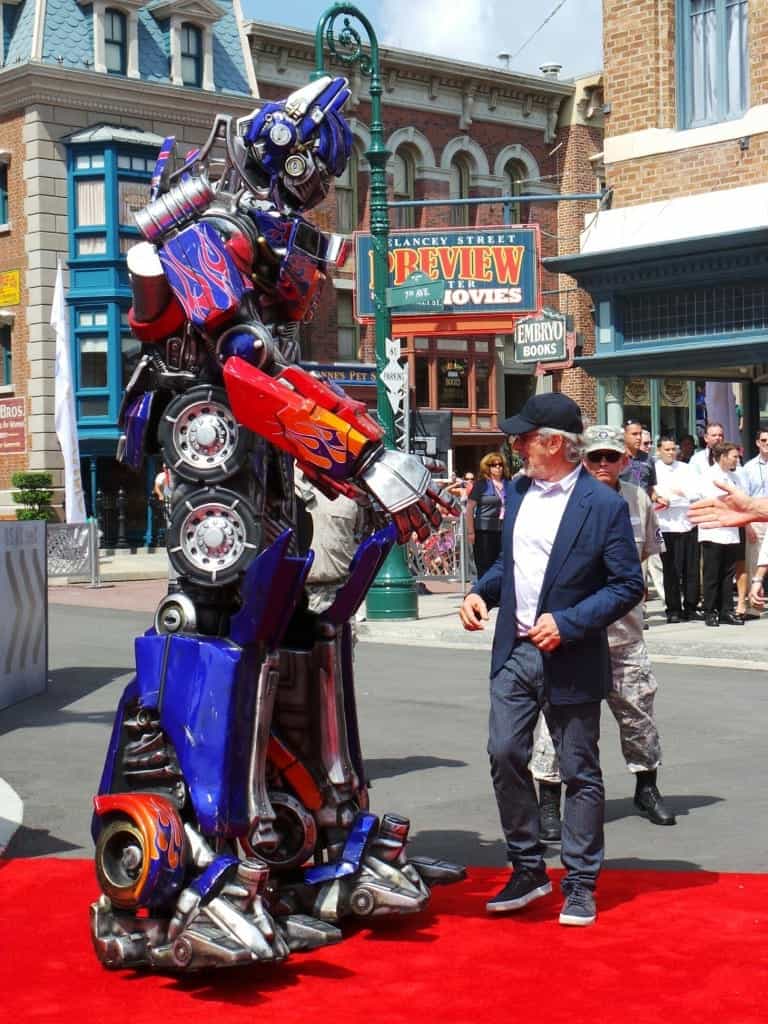 Transformers The Ride: 3D finally opened its doors at the Universal Orlando Resort with award-winning director and producer Steven Spielberg, Optimus Prime and Bumble Bee, walking down the red carpet.  Voice actors Frank Welker and Peter Cullen, who once again lent their talent to bring to life Megatron and Optimus Prime, also attended the exciting event.
Here we have a few exclusive pictures from the grand opening event of Transformers The Ride 3D at Universal Orlando.
[imagebrowser id=17]
Transformers The Ride: 3D opened its doors in Orlando after successfully packing in crowds at Universal parks in Singapore and California. It only took a year to build. The ride in itself is pretty intense and action-packed, but is still family friendly, even for younger kids. However, it is not advisable for those prone to motion sickness.  It is similar to Spiderman, which is a fan favorite at the nearby Islands of Adventure park.  However, the action scenes seem more realistic and the ride in itself is longer.
Very soon we'll bring you a video recap with more details about what to expect when you visit Universal Orlando Resort in Florida, especially if you want to check out the new Transformers ride.
Photos: Jeannette Kaplun
Disclosure: I was invited to the Grand Opening press event of Transformers The Ride 3D. As part of the event I received complimentary hotel accommodations and park entrance but I paid for all the other travel costs.