Top Grocery Shopping Money Saving Tips (And Free Meal Planner!)
If you're like me, you are always looking for money saving tips, especially when it comes to shopping for groceries. Whether you are buying food for yourself or trying to feed your entire family, it can be hard to stretch your budget. That's why I am sharing my top money saving tips, in case they help you, too.
Not all of my tips rely on grocery store special offers. For me, the most valuable tip is to only shop for what you need and know what you will use. Of course some special deals are too good to pass up, but avoid the temptation to buy something just because it is on sale. It's only a great deal if you will actually use the item! If you have ever purged your fridge and pantry, you know how painful it is to throw out expired food.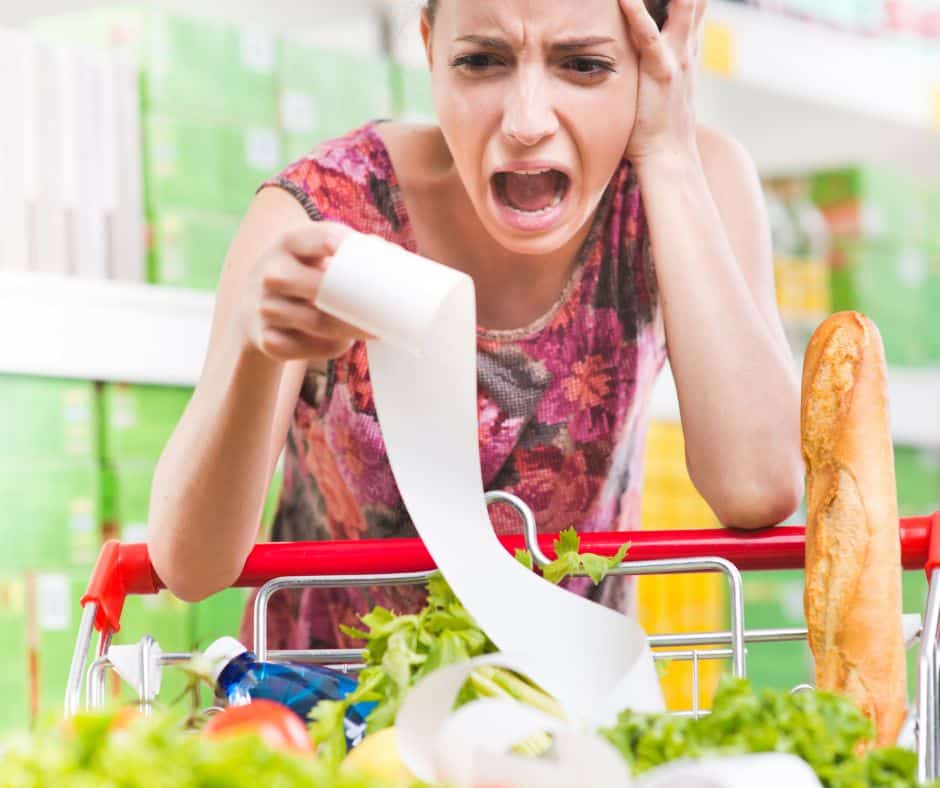 How can you avoid that costly situation? Two healthy habits will save you so much money: knowing what you have at home and meal-planning! Staying organized and having a system will help you so much.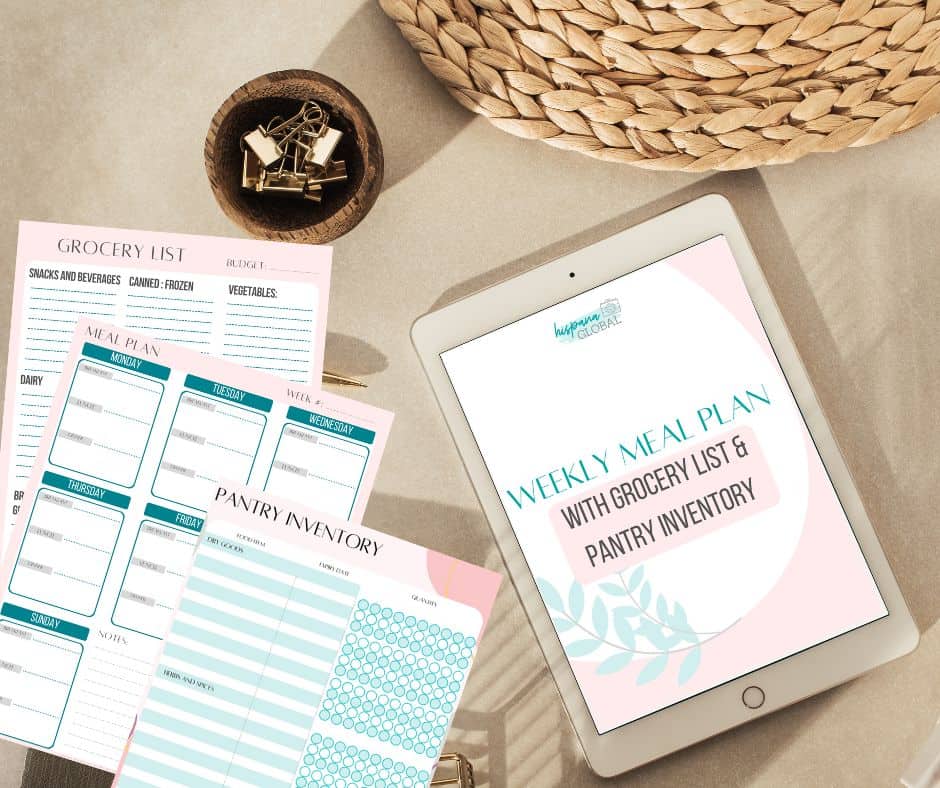 Best Grocery Shopping Money Saving Tips
Make a weekly inventory
A weekly inventory of what's in the fridge and pantry is the first step. We tend to forget what we already have, especially if we store everything in a rush. We are all so busy!
Always make a list
Whether you write it down or use your smartphone to make your list, make sure you always set foot in the supermarket after you know what you need. It will make it easier to shop for what you will use and avoid temptation.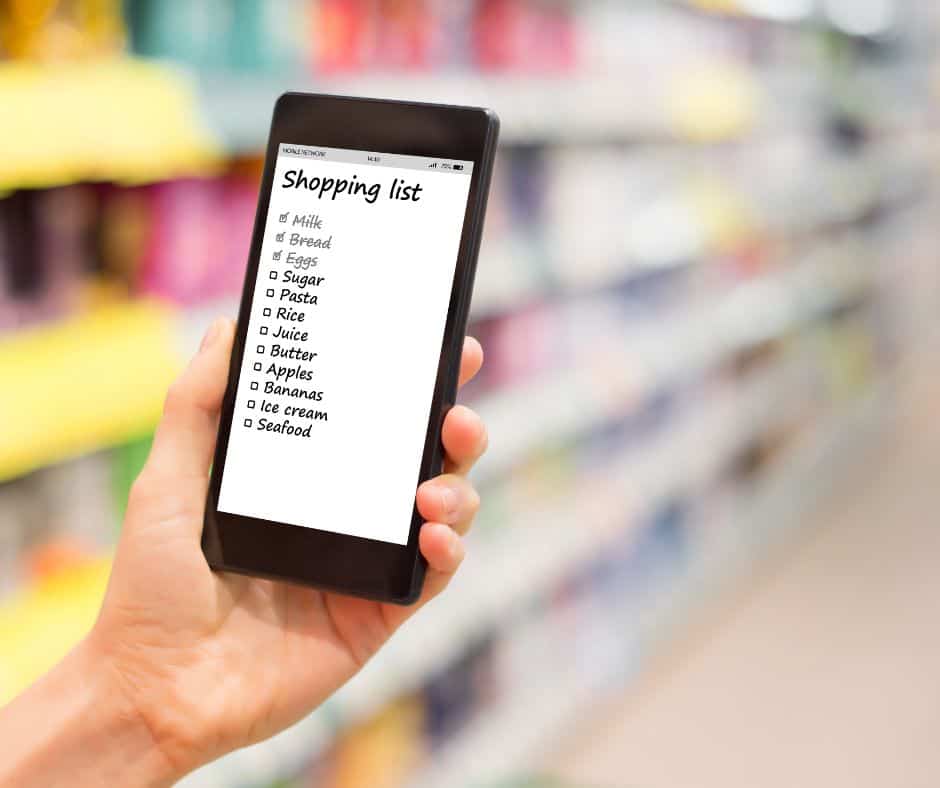 Check the store's website or app
Each grocery store or wholesale club has weekly deals. Make sure to check them out before you plan out your grocery-shopping trip. Also add any digital coupons to your account so it's easier to use them at checkout time.
Take advantage of BOGO
"Buy one, get one" deals or BOGO can save you so much money! I take advantage of them when it comes to my pantry staples, fresh produce and items I can easily freeze (like bread) and know I will use.
Avoid overstaying
The more time you spend at the grocery store, the more you might be tempted to buy what you don't need. That's why having a list is so important and efficient!
Check the cost per ounce
Sometimes we think buying in bulk is much cheaper. It might be the case but check the cost per ounce just in case because you might be surprised. Sometimes it will cost you less to get two smaller containers instead of one gigantic one. Don't assume anything!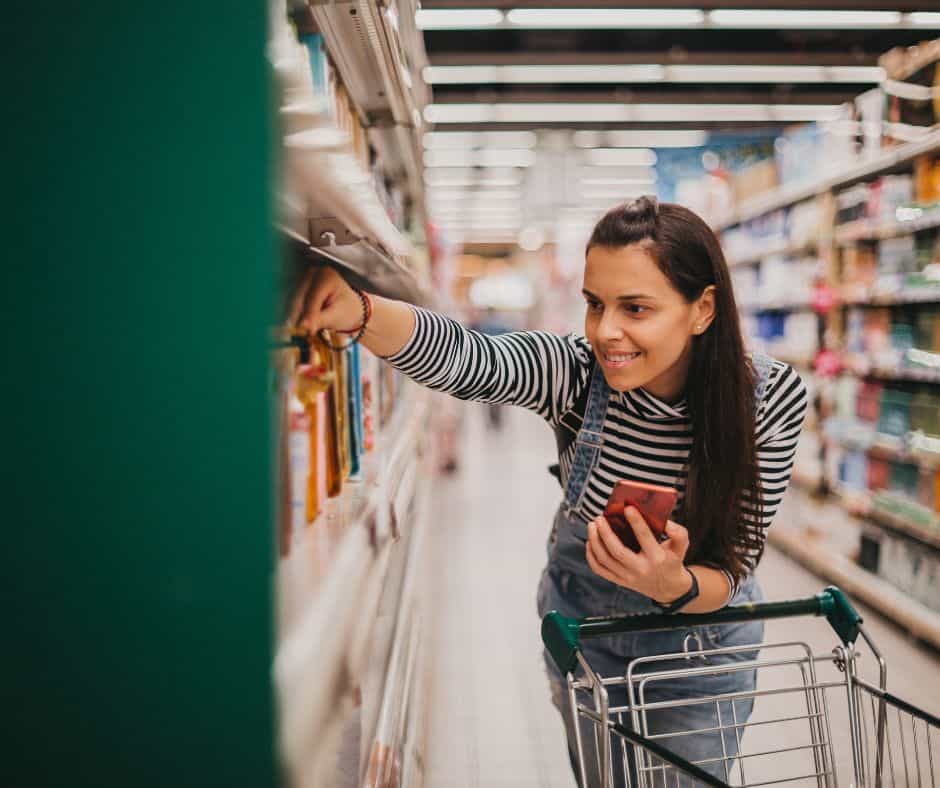 Shop beyond grocery stores
If you have the time to shop at multiple stores, make sure to check out dollar stores for some great deals. I also recommend checking the weekly offers in the Target app; I even use the Target card to save an extra 5%.
Free meal planning guide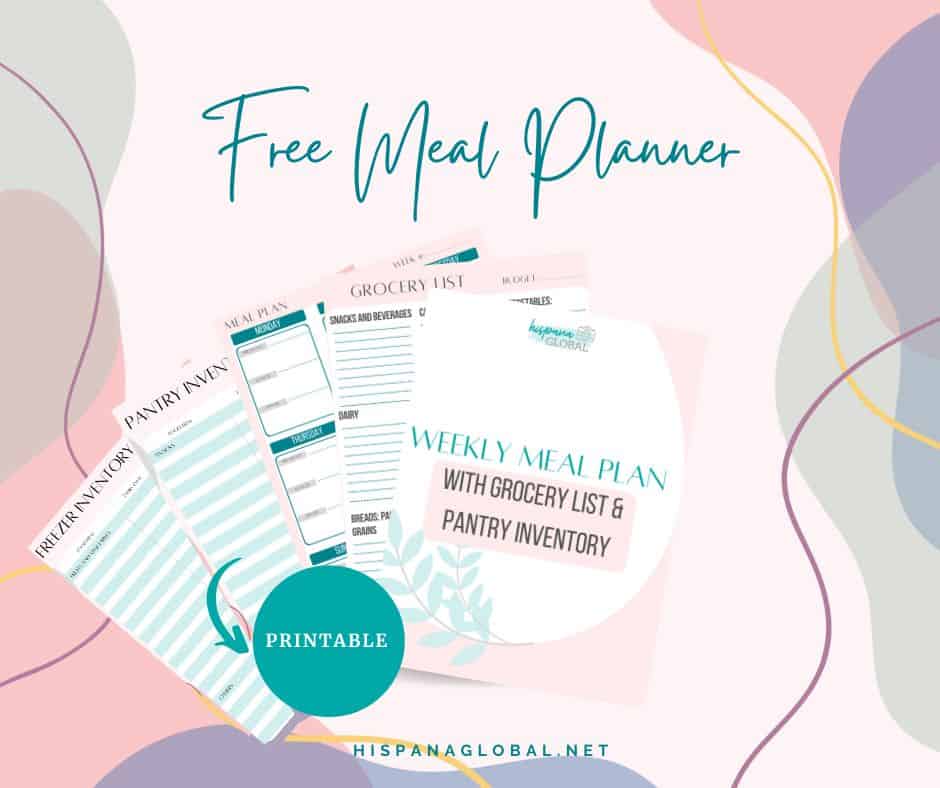 Meal-planning is also crucial in any money-saving strategy. If you know what you will be making, you can streamline the grocery shopping process. It also helps you use any ingredients you have handy before they expire or in the case of fresh produce, get spoiled.
If you need help in the meal-planning process and doing a fridge and pantry inventory, don't worry, because I have you covered. Just input your email and I will send you my free printable guide.
More money saving tips