How to style your hair like Jessica Biel in 6 easy steps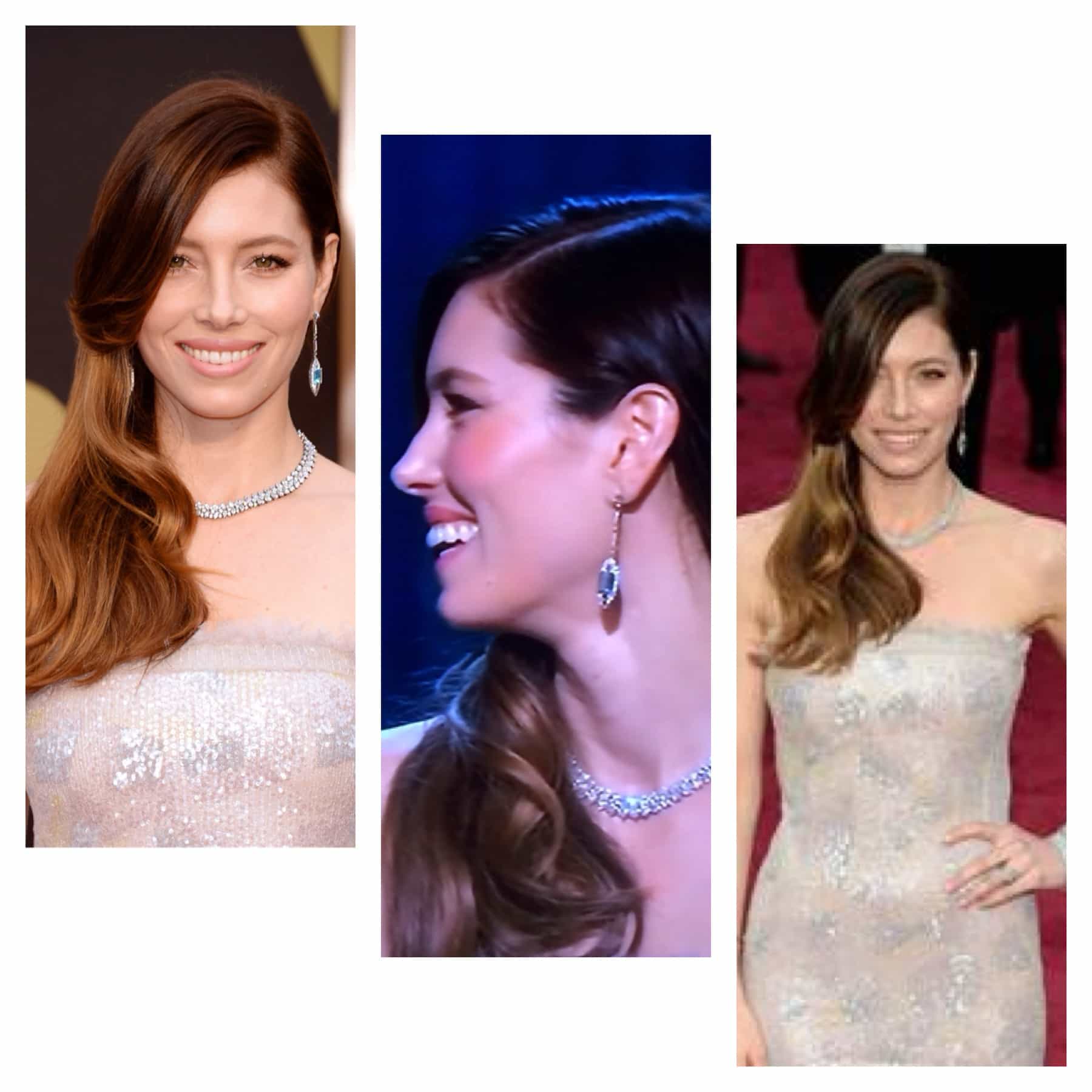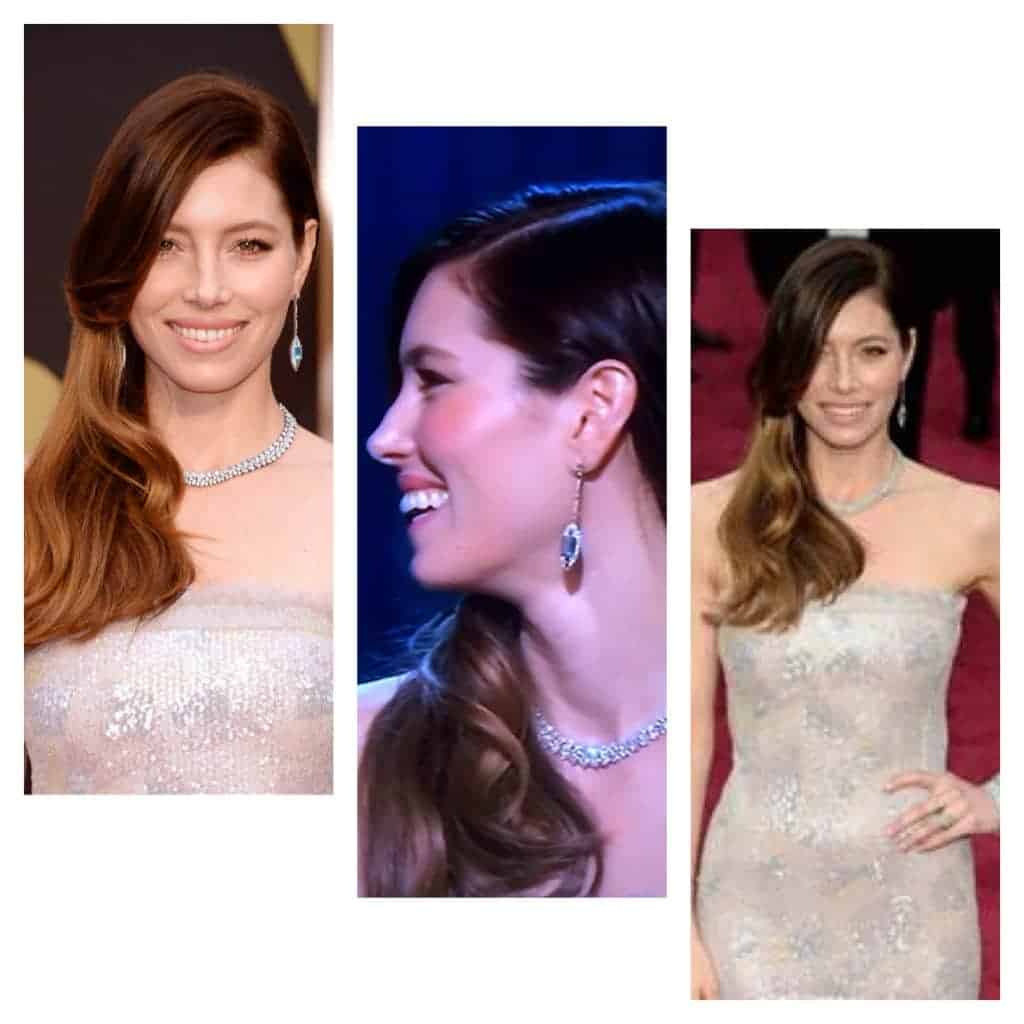 Jessica Biel always looks beautiful and as a presenter during the 2014 Oscars she turned heads with her stunning Chanel gown and polished hair. In case you were wondering about the gorgeous jewelry she was wearing at the 86th Academy Awards®, her drop earrings and  bow bracelet with emerald-cut aquamarines and diamonds were both from the 2014 Blue Book Collection by Tiffany & Co. That's not all: she sparkled in a diamond cluster necklace, a wide diamond bracelet and a five-row diamond bracelet also by Tiffany & Co.
L'Oreal Paris Consulting Celebrity Hairstylist Mara Roszak did a wonderful job of creating a sleek yet glamorous look for the actress. "Jessica wore a beautiful, metallic Chanel dress that was very clean and gorgeous. I wanted her hair to have that same elegant, polished feel with a nod to old-Hollywood glam," said Roszak.
If you want to style your hair like Jessica Biel, here's how:
STEP 1: To start, when her hair was still damp, apply L'Oreal Paris Oleo Therapy Perfecting Oil Essence ($12.99) from the middle to end of her hair. This helps smooth the hair to make it silky and shiny.
STEP 2: Spray the L'Oreal Paris Boost It High Lift Creation Spray ($4.99) at the roots. "Even though we were going for a smooth and sleek look, I still wanted her to have a little volume at the roots," explained Mara Roszak.
STEP 3: Make a deep side part and blow dried your hair with a boar bristle brush.
STEP 4: Once hair is blow dried straight and smooth, use a 1 ½ curling iron and just curl the ends of hair to give it a bit of bend.
STEP 5: Once you're done curling the hair, spray the L'Oreal Paris Advanced Hairstyle Sleek It Strand-Smoother Serum Spray ($4.99) all over. This helps give the hair an ultra-sleek look, while adding a touch of shine.
STEP 6: Finish with the L'Oreal Paris Lock It Weather Control Hairspray ($4.99) to lock in the style and make sure you do not have to worry about anything all night.