10 Must-See Movies To Celebrate Black History Month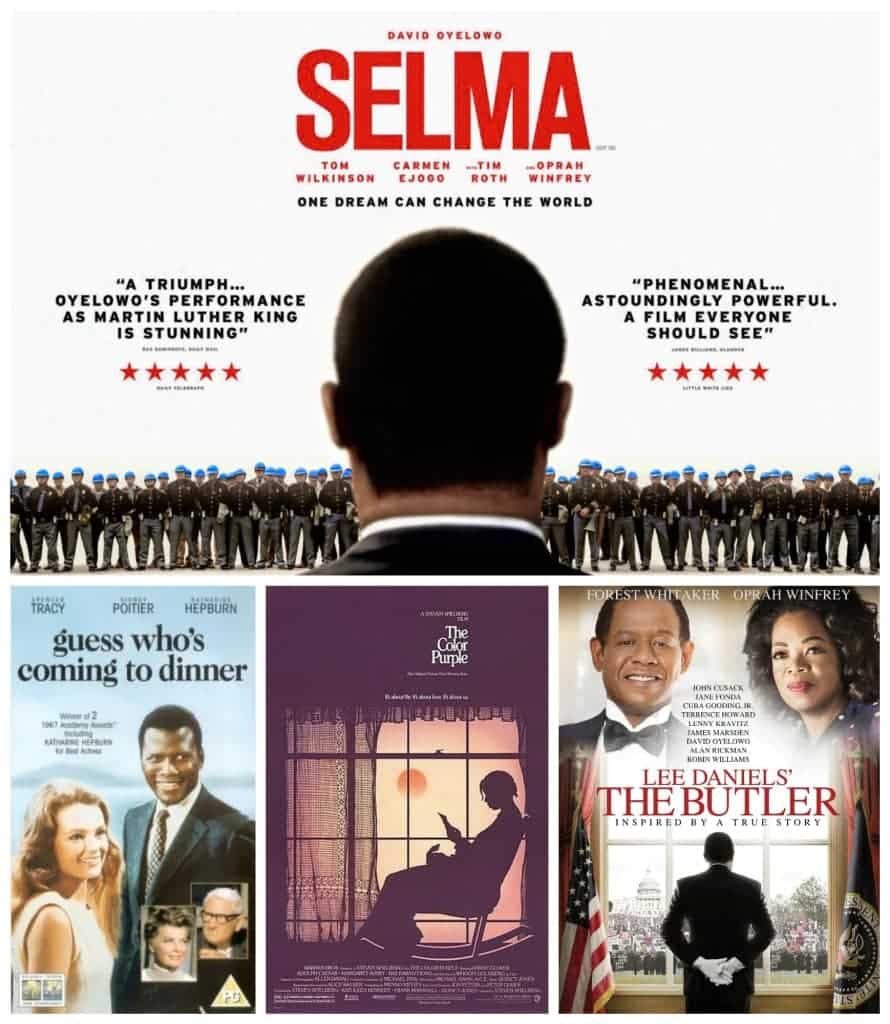 February is Black History Month so I've compiled a list of excellent movies that explore the history, struggles and triumphs of the African-American community. These movies show the contributions of the African-American community, the talent of African-American actors, and their daily struggles and successes. It's one thing to read or hear about a story or an experience, but seeing it played out on the big screen gives a story a real and human aspect. Movies can be used to highlight issues of our time. That's why it is important to make ones that highlight the struggles, daily lives, and triumphs of different communities. These stories are important every single day and not only in February.
10 amazing movies for Black History month and beyond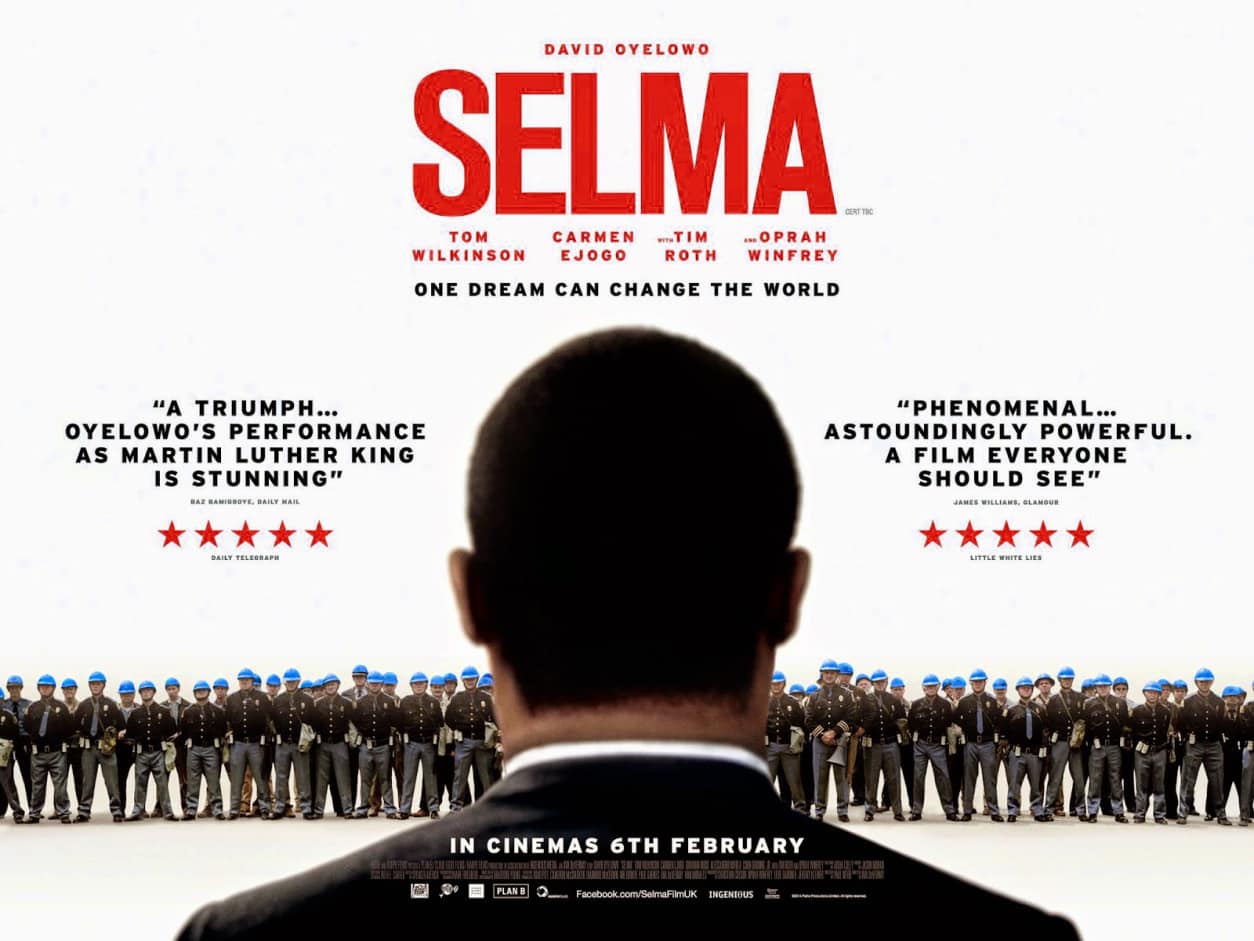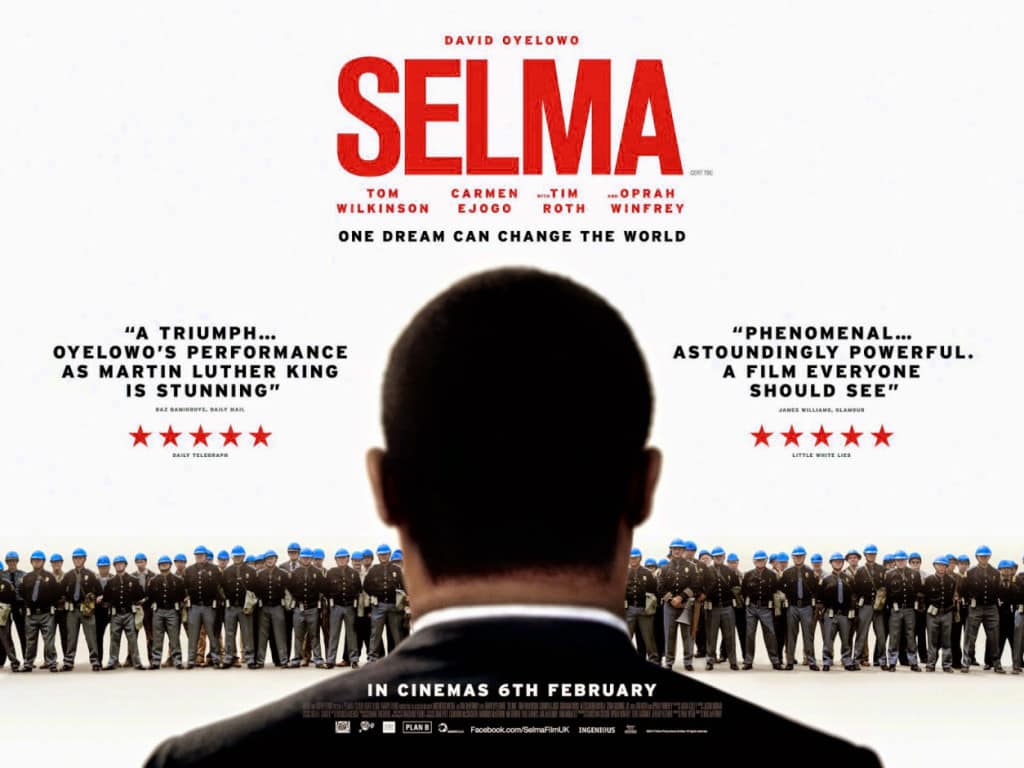 1. Selma (2014)
Selma tells the story of Dr. King's march from Selma to Montgomery in 1965, the march for voting rights. It shows the every day racist experiences that African-Americans had to deal with, like being denied the ability to register to vote, being bombed by the Ku Klux Klan, being harassed by police. Selma was directed by Ava DuVernay.
2. 42 – The Story of Jackie Robinson (2013)
 It's hard to believe that once upon a time all aspects of American life were segregated, including sports. 42 is the story of how one man changed baseball history. In 1945 Jackie Robinson joined  the Brooklyn Dodgers and challenged ideas that Blacks and Whites couldn't play in the same field. It stars Chadwick Boseman and Harrison Ford.
3. The Butler (2013)
Forest Whittaker brings to life the story of Cecil Gaines, an African-American butler who serves in the White House for over 30 years. It shows the realities faced by African-Americans and highlights important moments in American history, like the assassination of Kennedy, the Civil Rights movement and the election of Barack Obama. The movie is based on the true story of butler Eugene Allen. In addition to Whittaker, it also stars Oprah Winfrey, Terrence Howard, Cuba Gooding Jr. and other notable actors.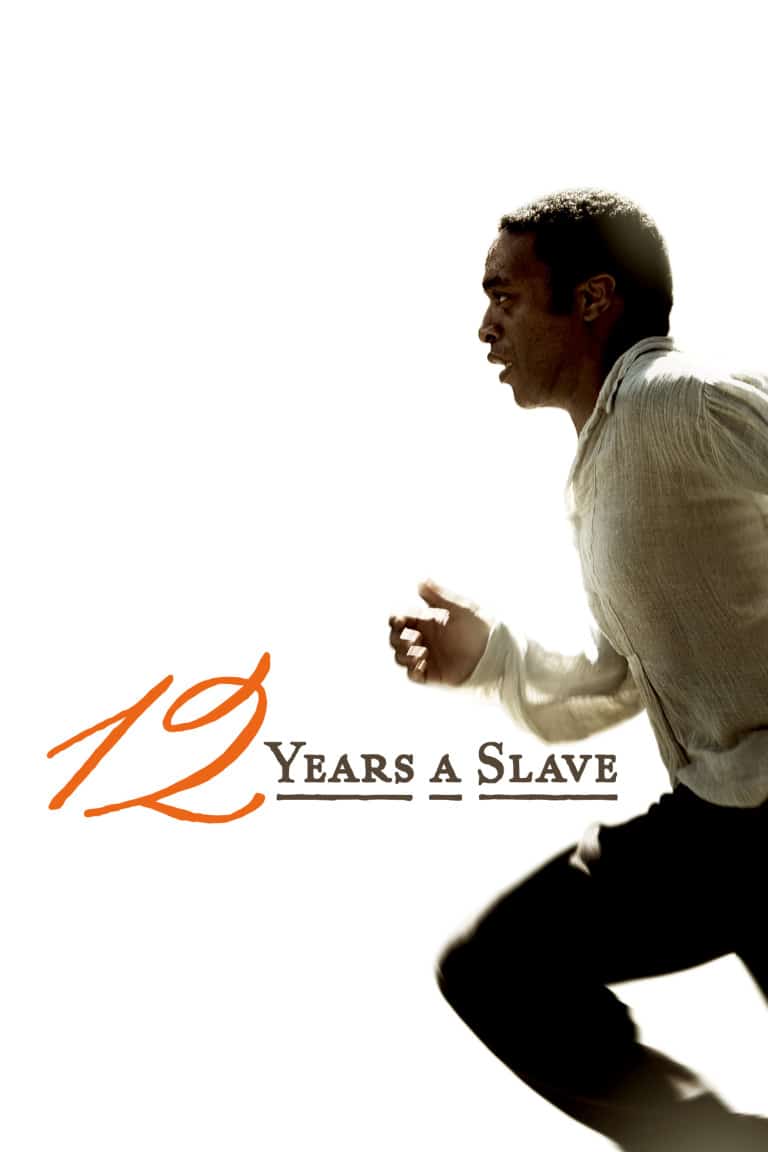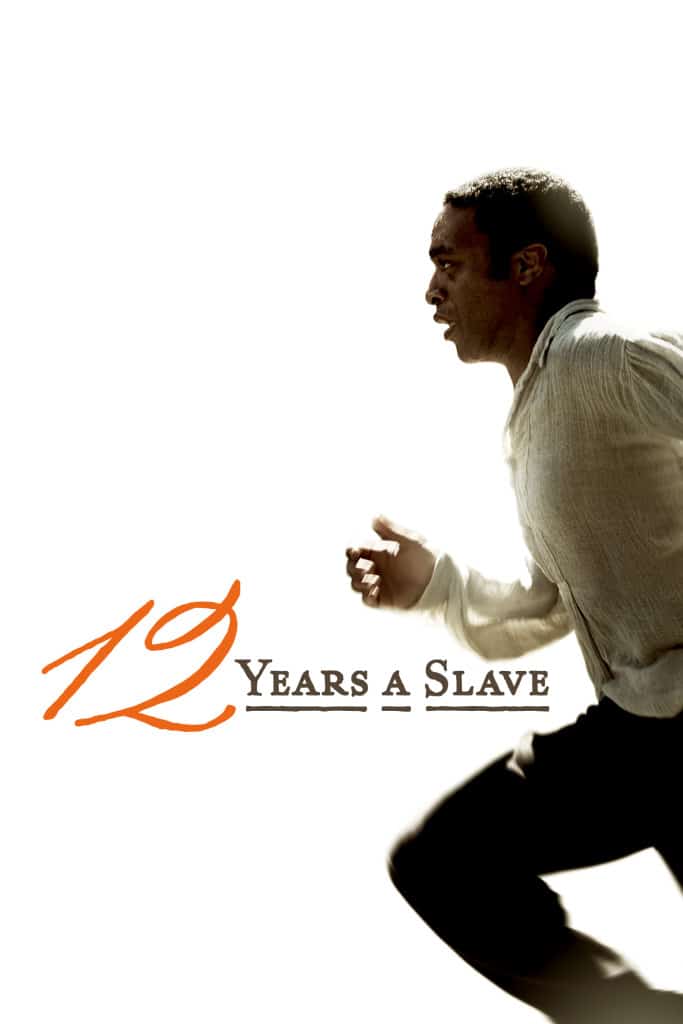 4. 12 Years a Slave (2013)
12 Years a Slave is based on the true story of Solomon Northup, a black man who was born free in NY but is kidnapped and sold into slavery. The movie is based on Northup's memoir. Northup worked on a Louisiana plantation for 12 years before he was released. The movie stars Chiwetel Ejiofor, Lupita Nyong'o, Benedict Cumberbatch and Brad Pitt. The film won three Academy Awards: Best Picture, Best Supporting Actress (Nyong'o) and Best Adapted Screenplay.
5. The Help (2011)
The Help is based on a book of the same name by Katherine Sockett. It tells the story of a Southern white socialite, played by Emma Stone, who comes back to Jackson after college and decides she wants to write a book about The Help, the black maids who take care of white children, exposing the racism these women faced every day as well as the "well-intentioned" ways of White Southerners who seeked to justify "Separate but Equal" in awful ways— such as the idea that Blacks carried diseases Whites didn't and therefore, shouldn't use the same toilets.
6. The Great Debaters (2007)  starring Denzel Washington and Forest Whitaker, is based on a true story of a debate team from a black college who is so successful in debating that they  are invited to debate Harvard University. The story looks at the real issues African-Americans dealt with during the Great Depression including injustice, segregation and lynchings.
7. Remember the Titans (2000)
Remember the Titans tells the true story of a Herman Boone (played by Denzel Washington) as he tries to create a racially integrated football team in a high school in Alexandria Virginia in 1971, a challenging feat.  It looks at issues of racism and discrimination in athletics. It also stars Will Patton. You might recognize a very young (and talented) Hayden Panetierre as Assistant Coach Yoast's daughter.
8. Glory (1989)
Glory tells the story of an African-American regimen during the Civil War (but headed by White officers) from one of the officers' perspective. It stars Denzel Washington, Matthew Broderick and Morgan Freeman.
9. The Color Purple (1985) is based on the novel of the same name by Alice Walker. It tells the story of Celie, an African-American girl in the early 1900s. The film looks at poverty, sexism and racism. The film stars Whoopie Goldberg, Oprah Winfrey, Danny Glover.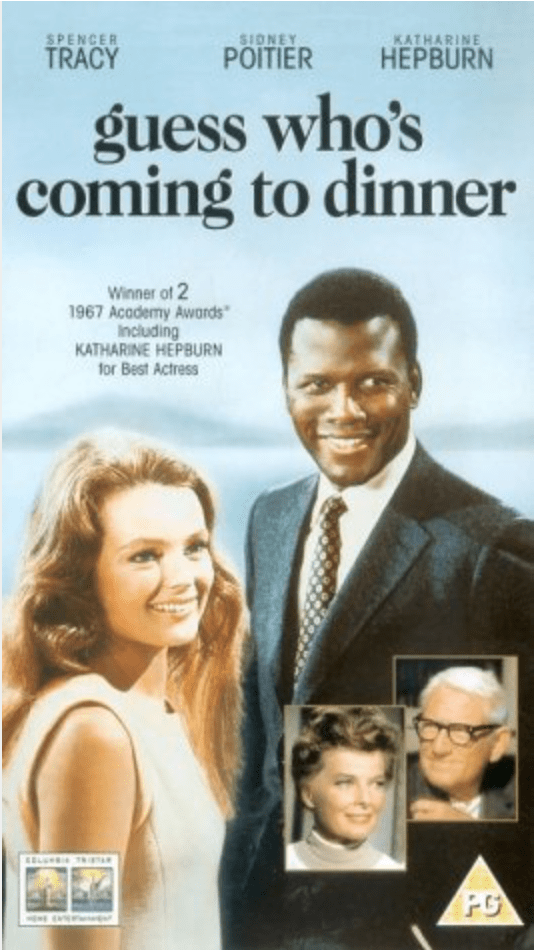 10. Guess Who's Coming to Dinner? (1967)
When Joanna, the daughter of a white liberal couple, bring home her fiancé, a black physician named John, she is surprised to learn that they do not approve of the relationship. This film is significant because it was released as significant developments were happening, just two years after the Voting Rights Act was signed.  In 1967, when this film was released, interracial marriage was still illegal in 17 (mostly Southern) states. The movie stars Sidney Poitier, Katharine Hepburn, Spencer Tracy and Katharine Houghton.
These are just a few movies that you can watch during Black History Month but that are excellent any time of year. Do you have your own favorites? Let us know in the comments!