Fabulous Last Minute Kids' Gifts Under $20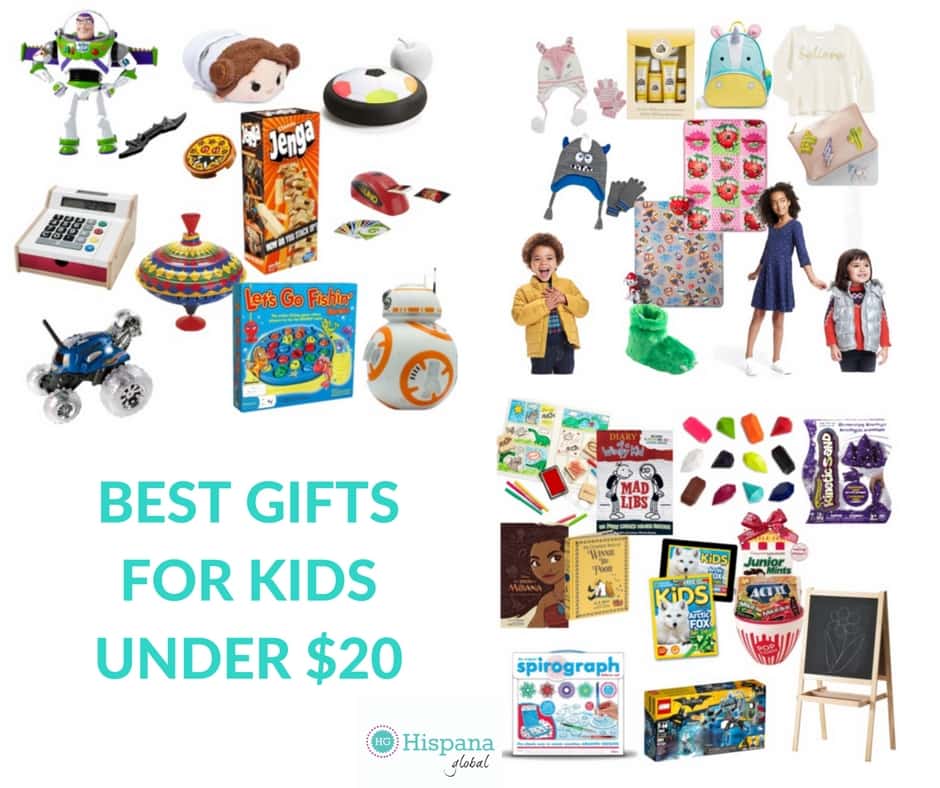 If you are one of those people that has their holiday shopping done in early December, this post is not for you. Move right along with your smug, prepared self. Go enjoy a coquito or something. If, however, you are more of a wait until the last minute to buy gifts kind of person, then this post is perfect for you! I've put together an array of over 30 kids' gifts under $20 to help you shop with purpose and save time.
I also have a few tips to help you get your holiday shopping done en un dos por tres with no stress.
Take a look at the suggestions that I've made and let them spark more gift-giving ideas.
Before shopping make a list of who you are getting gifts for and jot down a couple of gift ideas for each person. You don't want to go into a crowded store with no clue of what to get and writing it all down will make sure that you don't forget anyone.
Don't forget to buy wrapping paper, tape, ribbon and whatever else you may need to properly present your gifts.
Don't go shopping on an empty stomach.
Bring water.
Wear comfortable shoes.
Give yourself enough time to deal with traffic, crowds and waiting in line.
Have fun.
Buy yourself a little sumthin' sumthin' if you can.
ALSO READ: 6 Tips To Avoid Gaining Weight During The Holidays
Last Minute Kids' Gifts Under $20
For the stylish children in your life…
For the activity minded kids in your life…
For the playful children in your life…
May giving bring you joy this season.