Free Mother's Day Cards in English and Spanish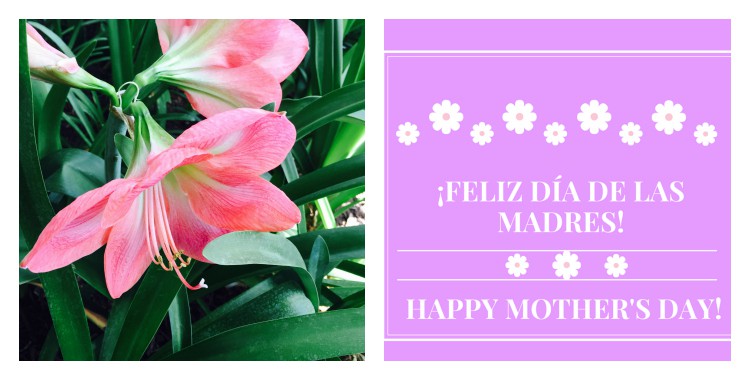 Mother's Day is around the corner and if you're looking for free cards that you can print at home or simply save and share via email or social media, look no further.
FIND NEW CARDS HERE: Beautiful And Free Mother's Day Cards in English (And Spanish!)
Although we should not need a specific date to celebrate Mom, it's nice to remind those who give us unconditional love, how much we love them. This year I won't be with my mother, but I do get to celebrate with my children, the greatest gift life has given me. I will also be thinking a lot of my grandmother, who passed away in December, and at the same time will try to make sure that my other grandmother, in Houston, know how much we love her although we don't see her too often. I've shared already a few ideas to celebrate Mother's Day when you live far away from the most special women in your life, in case you need to brainstorm.
Of course gifts are always welcome on Mother's Day, but it is the cards and heartfelt words that truly make a difference. At Hispana Global we wanted to offer our loyal readers a few free cards for Mother's Day that can be printed at home or may be shared by email or WhatsApp with a personalized greeting. Some cards are in Spanish, some in English and some are bilingual. We hope you like them!
You can save each image on your computer or simply click on the one you like and then print.