8 Amazing Things to Do With the Photos on Your Phone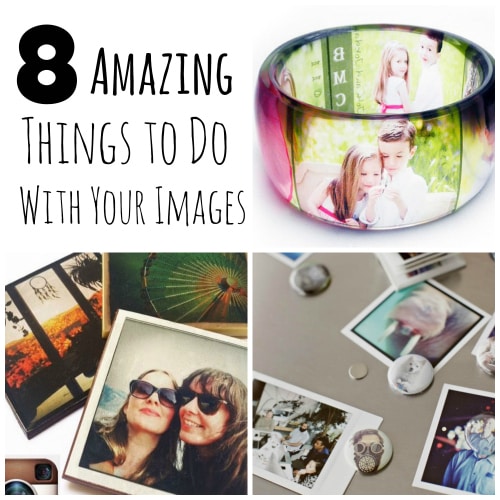 I have some amazing, truly stunning photographs in my possession. Photos that have captured wonderful family memories, beautiful images of my daughter and touching day-to-day moments. But here is the thing, these myriad of pics aren't being appreciated, seen or given the kind of honor they deserve; no, they are just living a purely digital life on my phone. On occasion these images will make it to Facebook or Instagram, but that's it.
Back in the day, I would take photos with my 35mm camera, head to my local PhotoMat for processing, and the 4 x 6 glossy printed pictures I would get back would be a tangible proof that these precious moments happened. I would carefully curate the images and place them in my photo albums. But now my photo album is purely virtual, living on my laptop and mostly on my phone. This, my friends, is making me sad. I want to enjoy these memories more often instead of just seeing them on a screen of some sort. I'm sure I am not the only one in this same tech photo trap.
Here are 8 things you and I can do with all those fabulous photos so they can be enjoyed more often: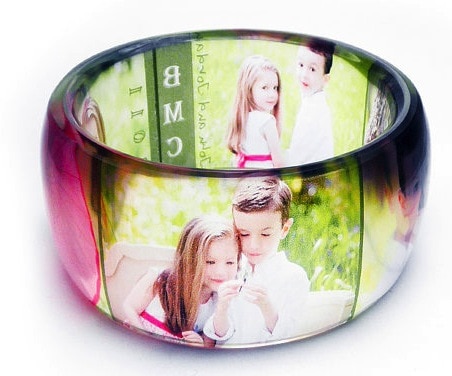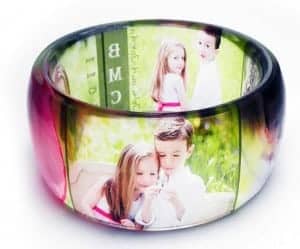 Instagram Bangle I love, love, love this handmade custom bangle. Etsy seller BMC will create a custom bracelet using your personal images. You can wear your favorite photos every day! The bracelet costs $58 and you can find out more about it right here. Photo Source: BMC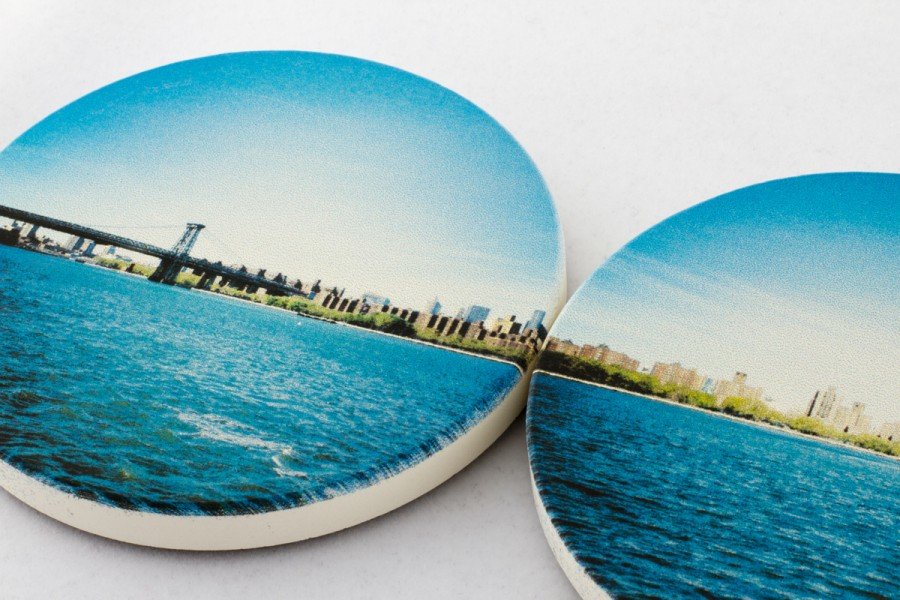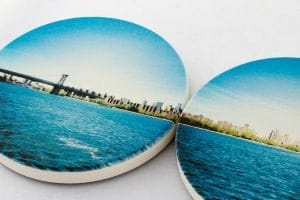 Photo Coasters Relive those vacation moments every time you set down you drink. Coastermatic will create a set of four stone coasters of images for $25. Check out their coaster making awesomeness right here. Photo source: Coastermatic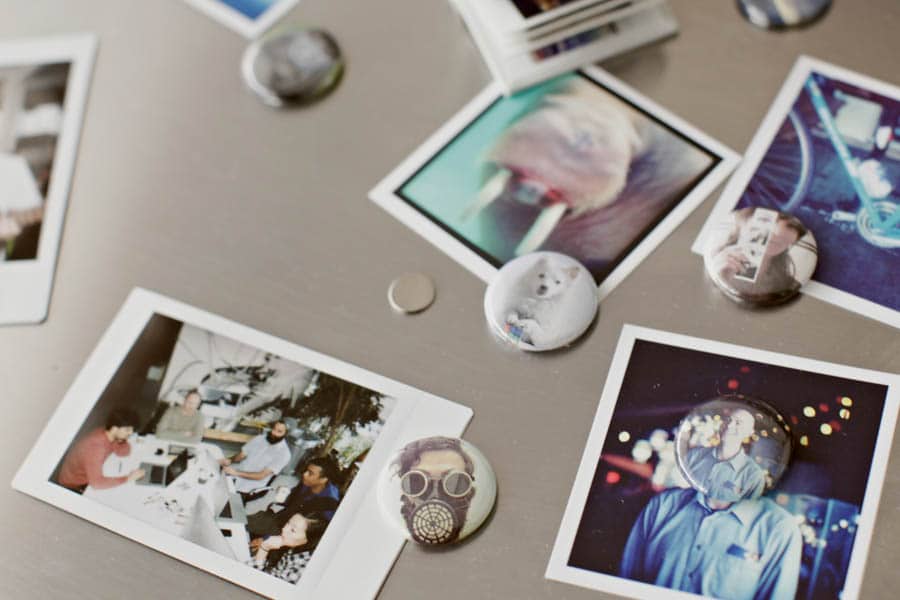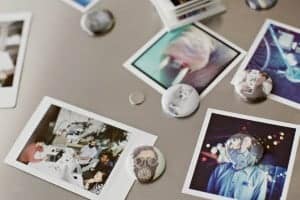 Magnets Finding an actual practical use for your photos is pretty hard, but these magnets don't just serve a purpose but they are a stylish way to use your images. You can get round or square images made from Printagram right here, prices vary.Photo Source: Printagram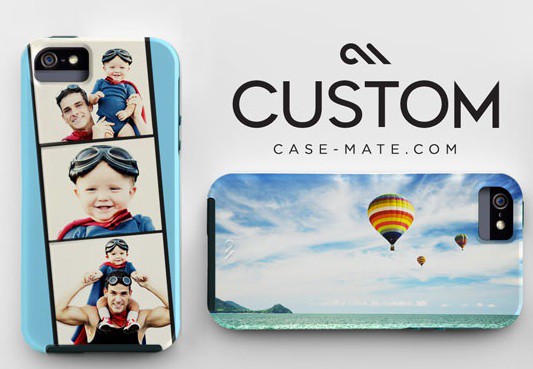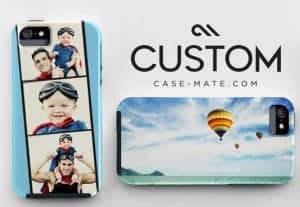 Custom Cell Phone Case One item we all spend a whole lot of time staring at? Our phones. Decorate your mobile phone with your favorite family photo or image. Prices vary, but for a iPhone 5 the cost for a custom case is $40- $50. You can check out how to get your one-of-a-kind case from Custom Case Mate right here. Photo Source: Case Mate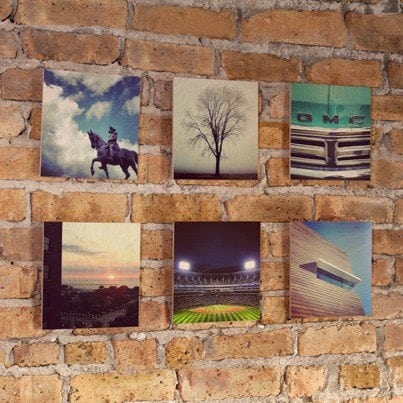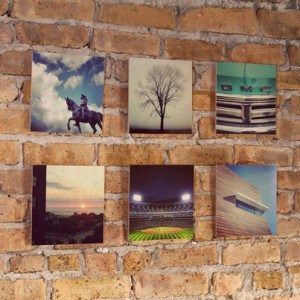 Print Your Images on Wood We've all seen photo printing on canvas, you can get that done at a whole slew of places. But Instathis can print your photos on wood or aluminum. Durable and different! You can check out the options right here (prices vary). Photo Source: Instathis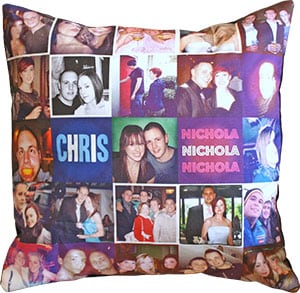 Photo Pillows Resting your head on your memories, dreaming of days gone by, is easy to do with the Instagram photo collage pillow from Stitchtagram. Currently they are having a summer sale so you can get a pillow created for $54 (reg. $68). Check them out right here. Photo Source: Stitchagram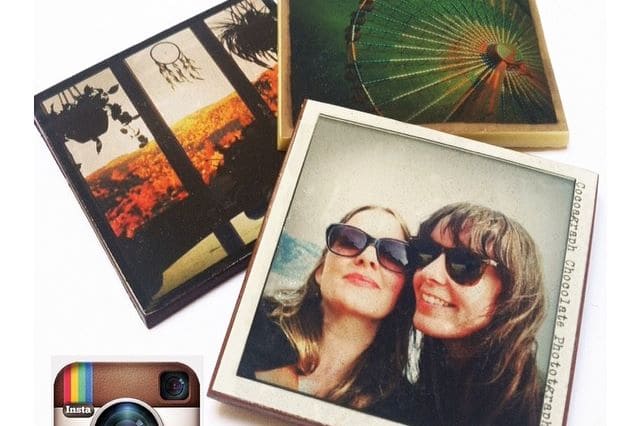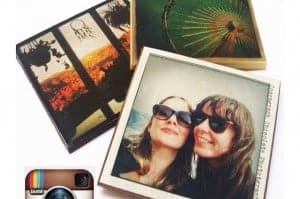 Photo Chocolates Sometimes memories are so sweet that you just want to gobble them all up! Cocoagraph makes that possible with their edible photo chocolates. You can check out your delicious options right here – prices vary. Photo Source: Cocoagraph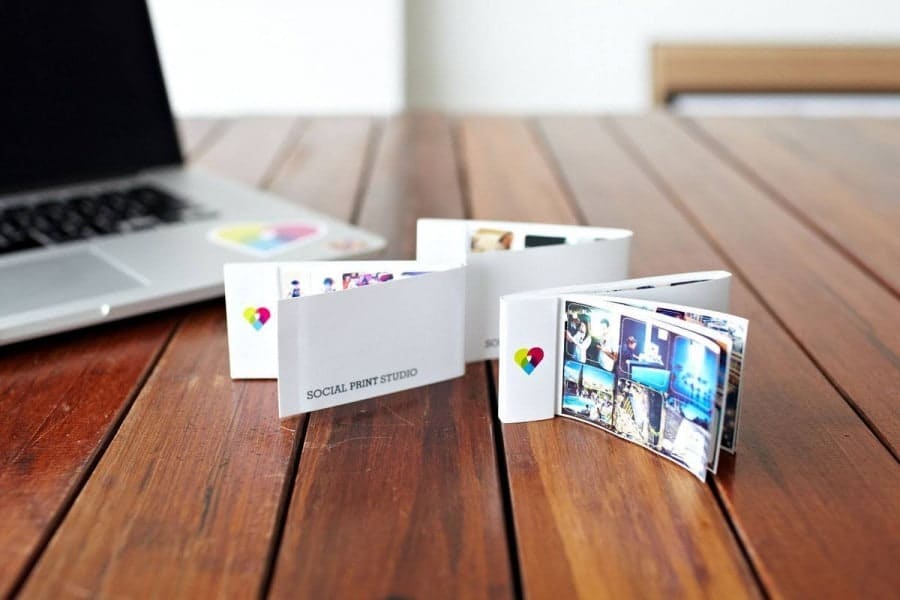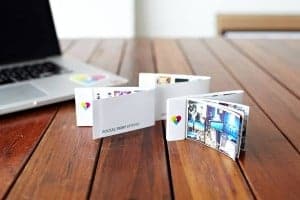 Mini-Stickers This one is fabulous option for kids or crafting. You can take your Instagram pics and have them made into a book of mini-stickers. It's just $15 for 252 stickers from Printstagram right here. Photo Source: Printstagr.am