10 tips for bloggers who want to work with brands and PR agencies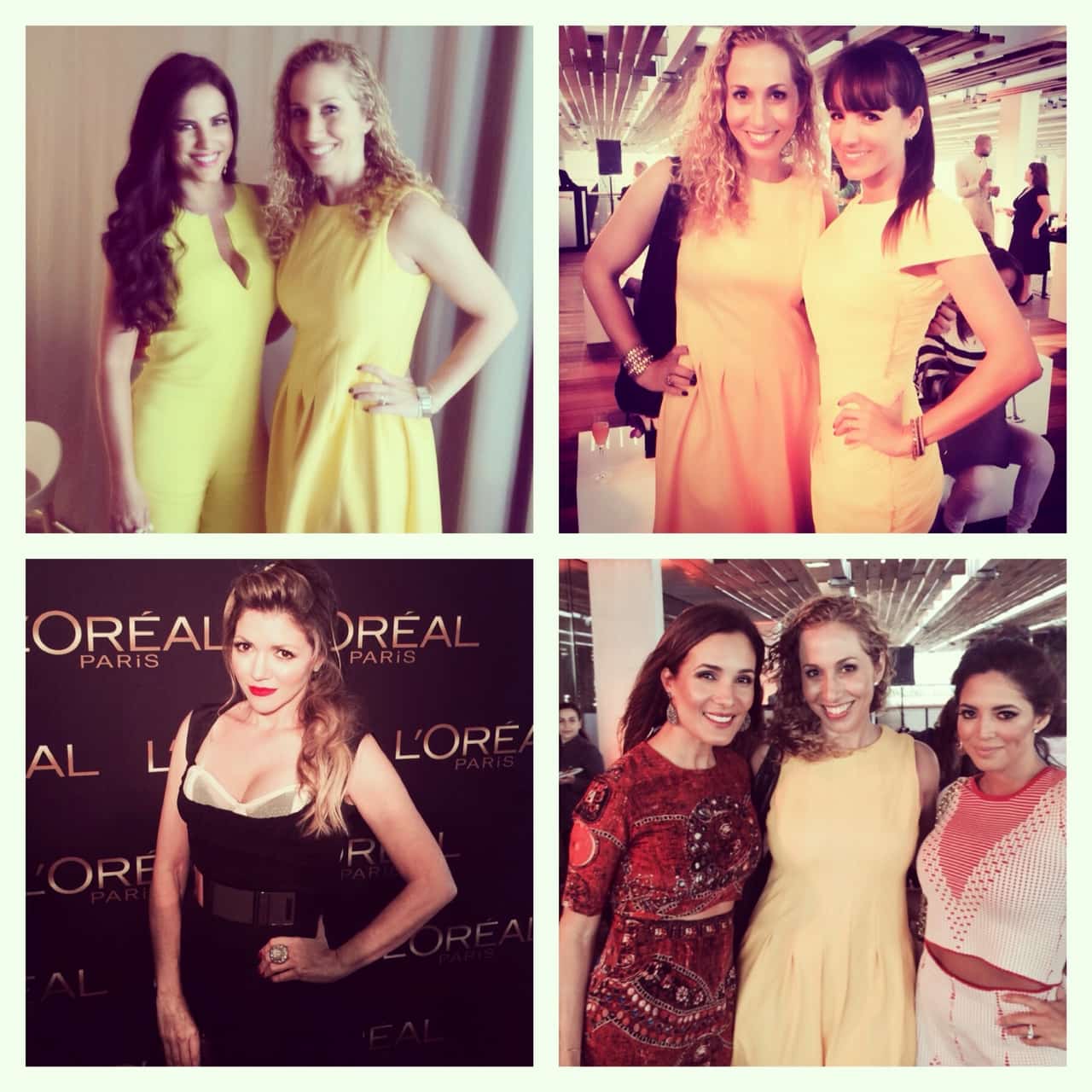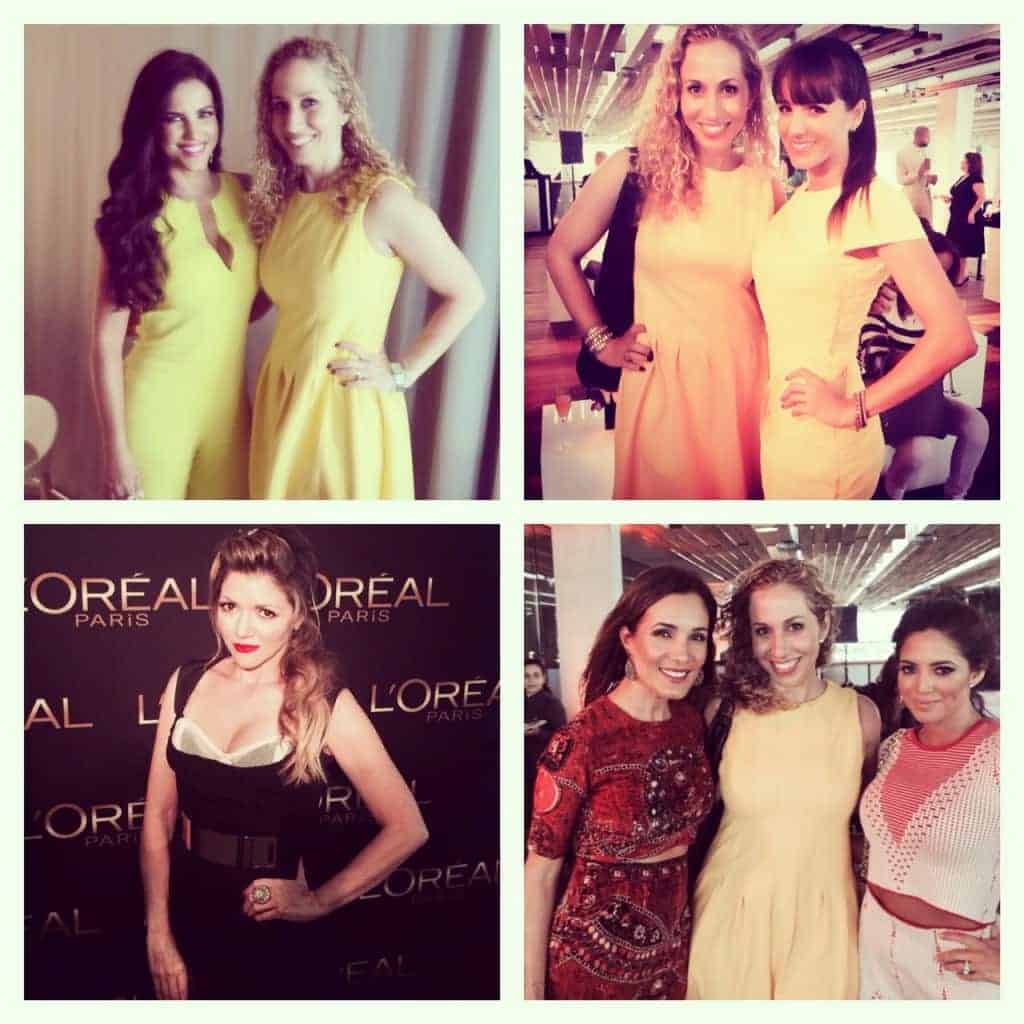 If you're a blogger and you're seeking to create and leverage relationships with brands and public relations agencies, there are several things that you need to make sure you're doing right. After blogging for over a decade, speaking at many major conferences and attending countless events, I have seen what distinguishes successful bloggers from those that don't do as well. It's really quite simple: they make it easy for brands to work with them. It doesn't mean they don't negotiate or just do whatever a client asks them. It means they are consistent, take their blog seriously, and know how to conduct business.
Above all, they deliver what they promise.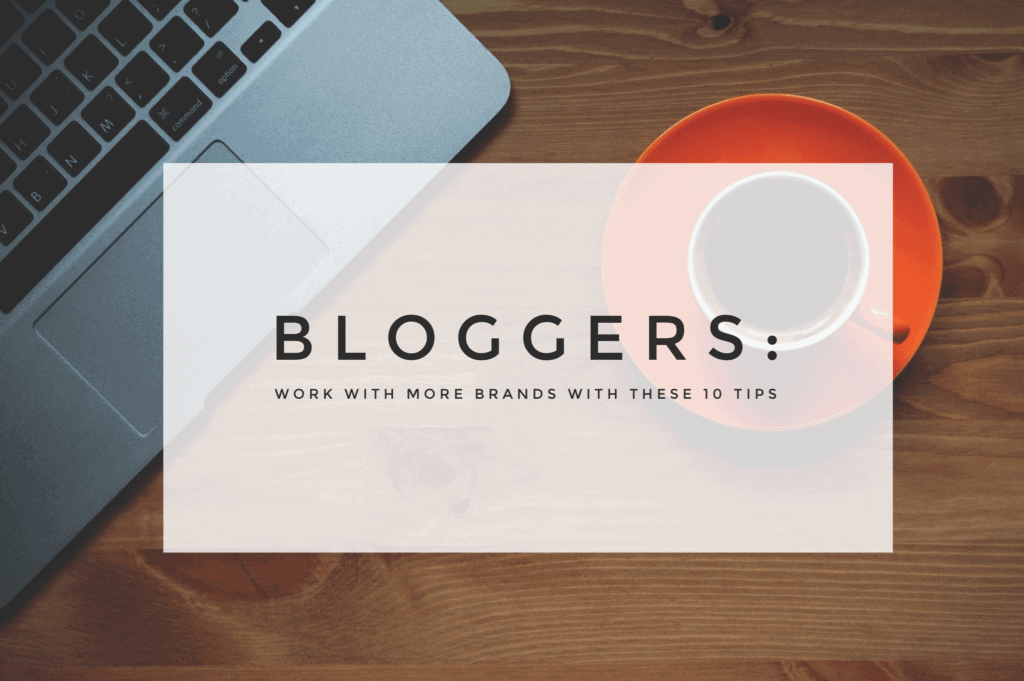 Here are 10 tips for bloggers who want to work with brands:
1. Always be professional. Dress appropriately when attending brand events, double-check your emails for typos and grammar, and always behave appropriately when you're at an event.
2. Make it easy for brands to contact you. Take the time to put your contact information on your blog. At the very minimum include your name, city and an email. Don't use a form!
3. Don't confuse product reviews with sponsored posts. There's a conflict of interest if you're receiving payments to write about a certain product or brand. If you want to do a real review, you cannot accept payment. You can accept a product sample, as long as you disclose it.
4. Learn about FTC regulations. Although most brands are familiar with disclosure requirements and all the legalese that goes into partnering up with bloggers, it is ultimately your responsibility to know what you need to do to comply with the law.
5. Have a media kit ready. Prepare a one-page document with basic information about your blog, social media reach, what services you offer and a brief bio. Update it monthly.
6. Don't forget to follow up. After you meet a new contact, send a quick email, or after an event, take the time to thank those who invited you. If you're hired for a project, send the links to your posts and any reporting that was included in your contract. A thank you note is always a great idea!
7. Treat everybody with respect. When you attend an event, you never know who the key decision-maker might be or who's watching you from a distance. Plus, word gets around pretty quick.
8. Remember to stay true to your voice and brand. Yes, you are your own brand and you need to know what you stand for and sets you apart. When working with a client, make sure your voice shines through so you don't lose your readers and followers.
9. Have business cards with you at all times. You never know when you might need them. Make sure they're easy to write on, because many PR pros like to make notes on them so they can remember you.
10. Join a blogger network. This is great especially when you're starting out, so you can build a portfolio with sponsored posts and get to work with bigger brands. Even if you're an experienced blogger, a network can expand your client list and reach.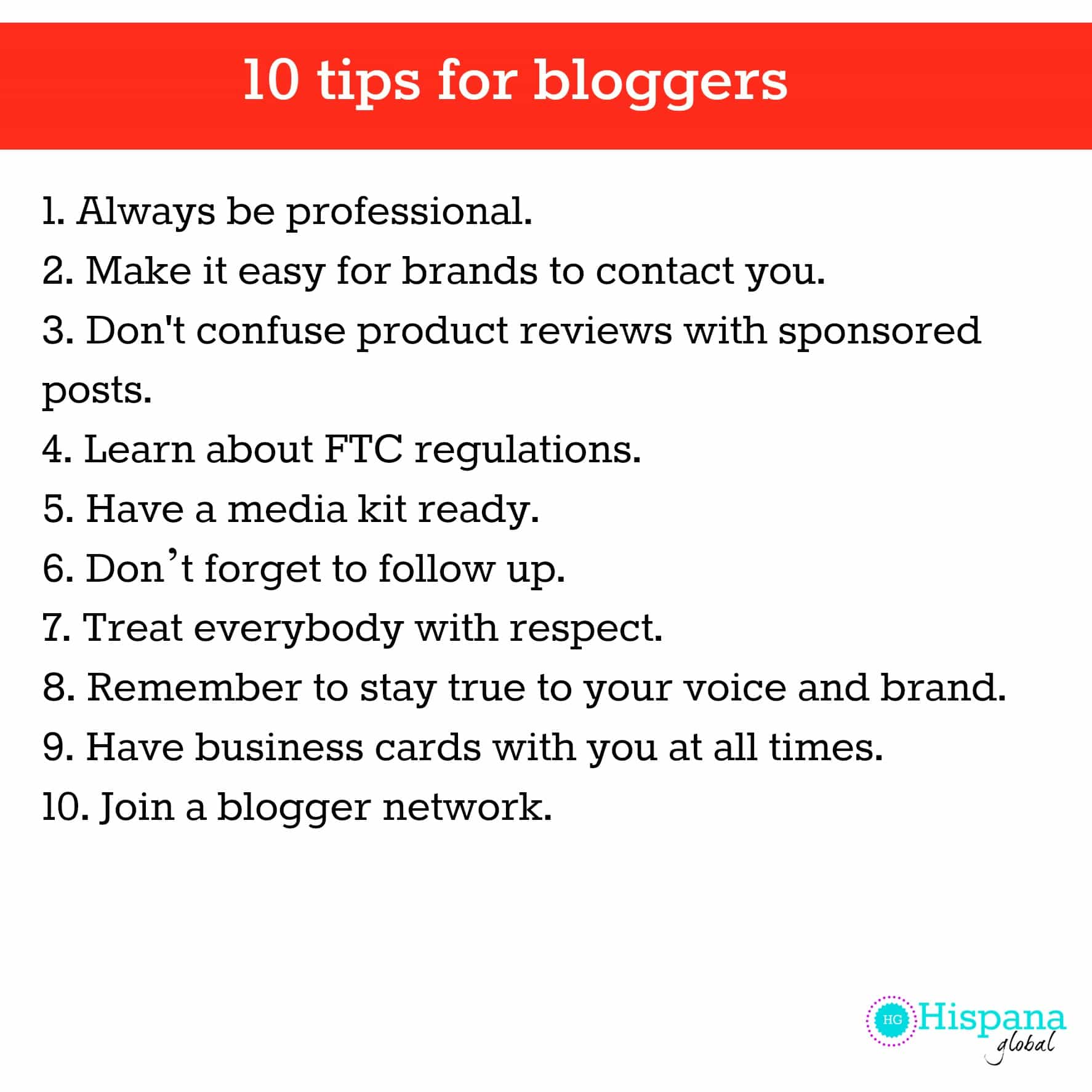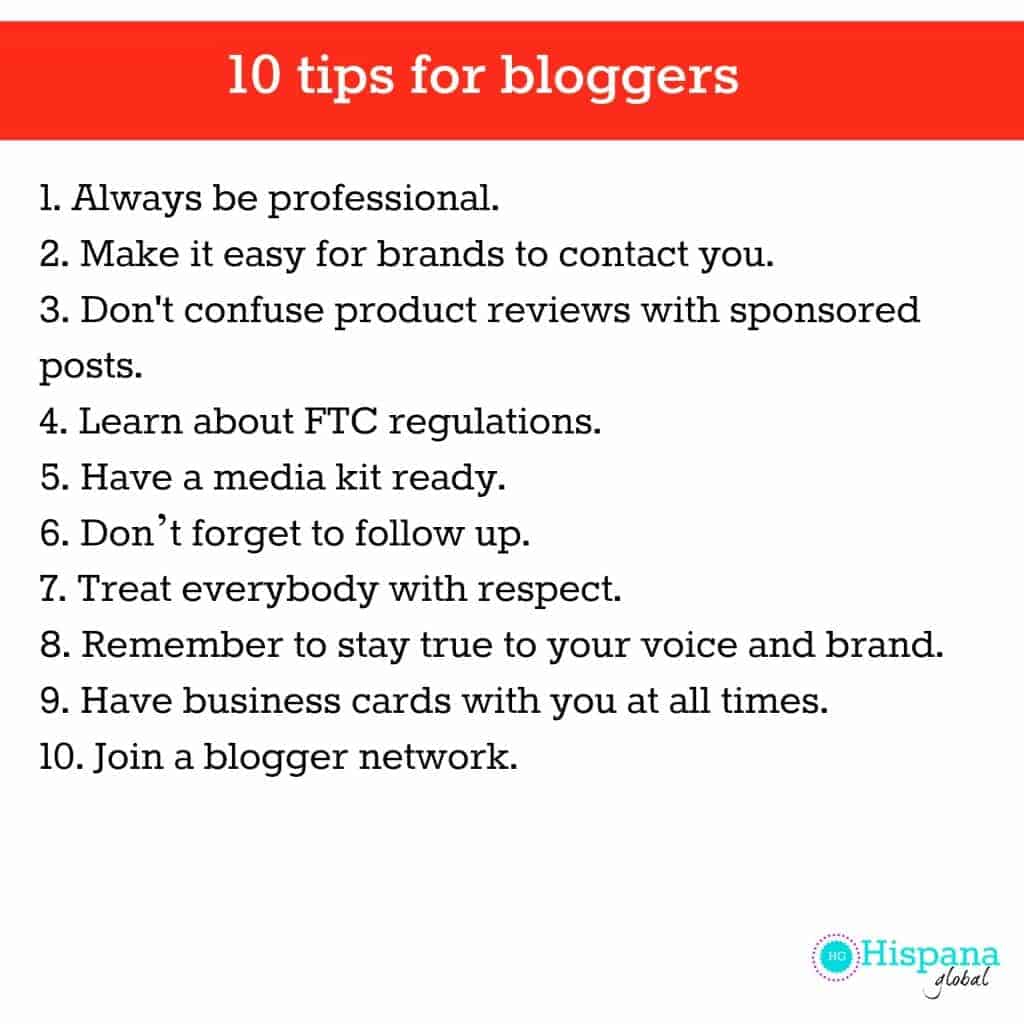 If you're looking to pitch bloggers, check out my tips here.
If you're looking for a new hosting company, check out BlueHost here. This is my affiliate link to help me support my own blog.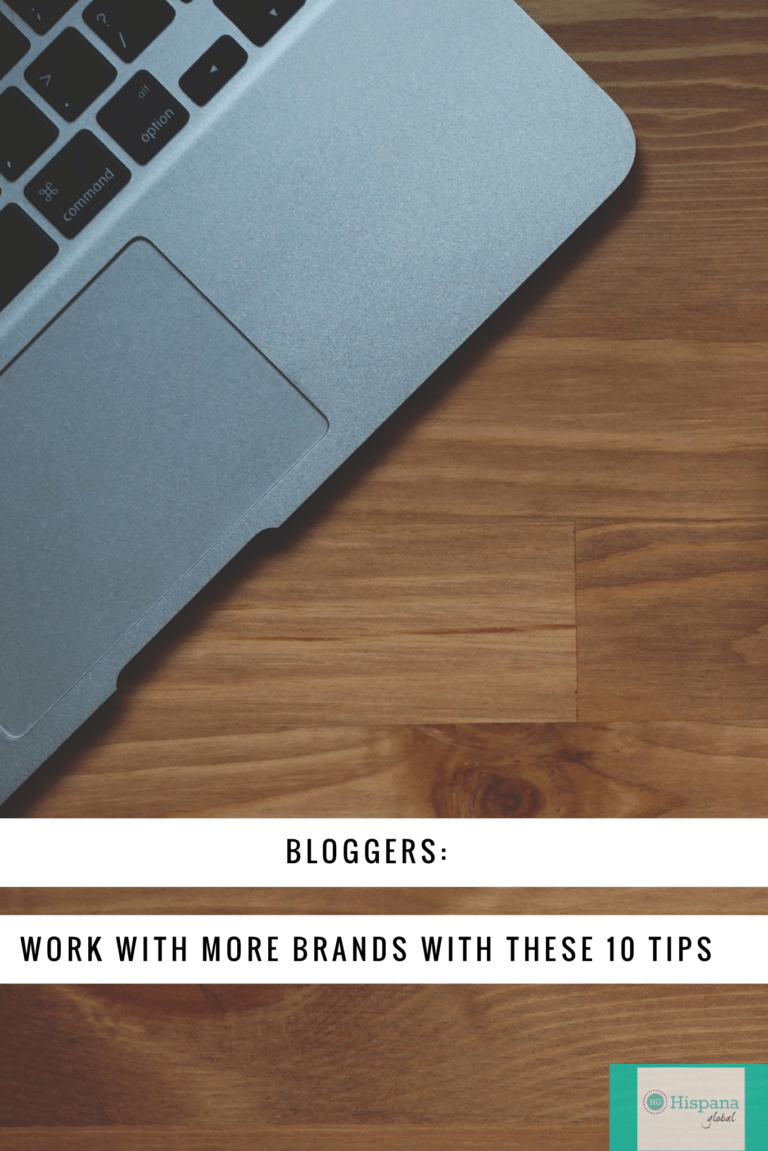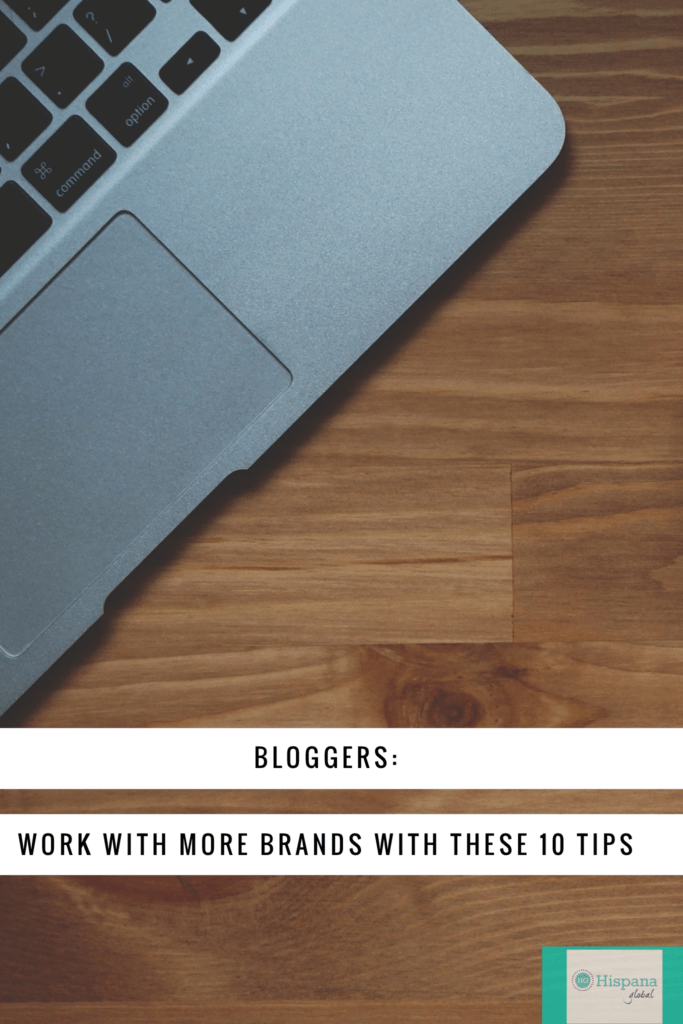 Summary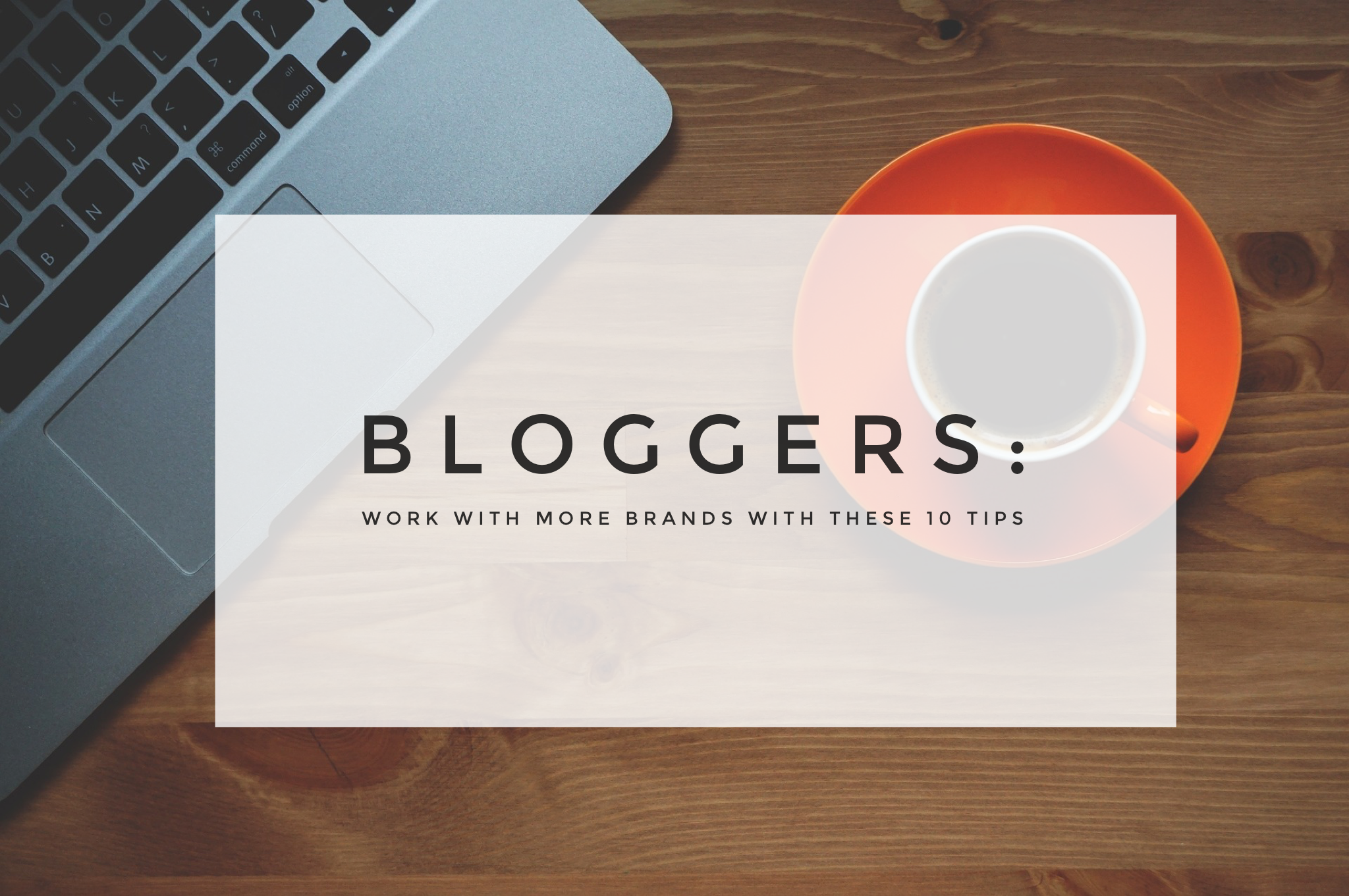 Article Name
10 Tips For Bloggers When Working With Brands
Description
Learn how to work more with brands and PR agencies by improving your blog and relationships. These 10 proven tips will help you!
Author
Publisher Name
Publisher Logo