7 Things Your Child Should Know When Using A Smartphone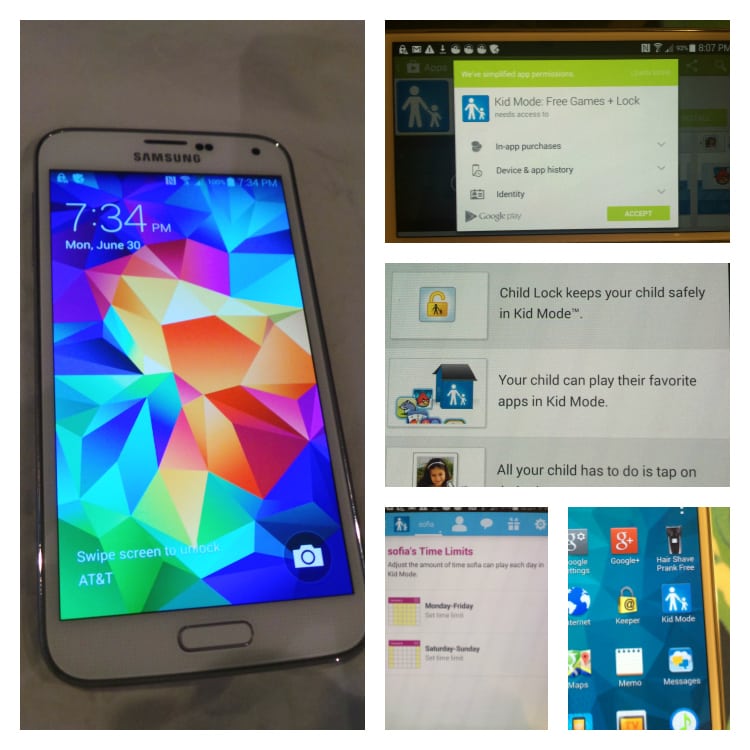 Raising kids in the digital era means you need to teach them how to use appropriately devices such as smartphones. Whether you have a phone with all the bells and whistles or your kid has his or her own device, you need to accept the fact that you cannot fight technology. With smartphones comes access to the Internet, social networks, apps and other content that can be challenging to navigate and filter.
I totally understand how hard it can be for parents to keep track of technology and all the new features rolled out with each iPhone or Android, but it pays off to know as much as possible. Since time is always at a premium, here are my tips so you can teach your child what he or she needs to know any time they access a mobile device, whether it's a smartphone, a tablet or a wifi enabled e-reader.
7 things your child needs to know when using a smartphone
Don't share your personal information. This includes full names, birthdates, school names, addresses or names of places your child usually goes to. Explain to your kid that this also applies to pictures he or she shares, because it can show strangers your address, or the school's names printed on your child's uniform.
Don't download apps without your parent's consent. You need to worry not only about age-appropriate apps but also about in app purchases, even on free apps. Many kids have surprised their parents with hundreds of dollars spent in the app store by purchasing options such as gems or accessories for their virtual game.
Parents should know the device's password. You are not invading your child's privacy if you warn him or her in advance, especially if you've made it clear that the real owner of the mobile phone is the parent. Having a smartphone is a privilege, not a right.
Understand that there is no such thing as privacy on the Internet. Anything you can share stops being private the moment it leaves your phone, it doesn't matter whether it is just a text message or a Snapchat photo. Every post becomes a part of your kid's digital footprint and can be searched in the future.
Never use social networks or messaging apps to make fun of others or bully them. This is something we can always remind our children. On the other hand, please find a way to make your child comfortable with the idea of sharing any inappropriate content she or he might receive. Also build trust so that if they are ever bullied online, they feel they can reach out to you. Tell your child he or she can always come to you without fearing repercussions.
Drive home the notion that data isn't free. Unless you have an unlimited data package, the reality is that there is a price to pay for each MB we use when accessing the Internet, downloading an app or using social networks if we aren't connected to WiFi. Use any time you don't have WiFi as a teachable moment to explain that using data wirelessly has a cost. Even just browsing through Instagram on your celullar network can make you go over your plan if you have a very limited (small) data package. This is also useful if you are traveling outside of the US.
Make your kid realize how easy it is to take a screenshot of a message or photo they thought was private. Children forget that the private text or pic they sent one friend via Whatsapp or Snapchat can be easily captured and forwarded to others.
Learn as much as you can about any apps your child installs on your phone or on any other device. Even if you don't personally use them, you should understand what information is being shared, if there are any risks or whether they allow personal communication with strangers. And if you have more questions, I'm here to help as much as I can!
Lee este artículo sobre teléfonos móviles y los niños en español aquí