12 Inspiring Quotes From Top Latin American Authors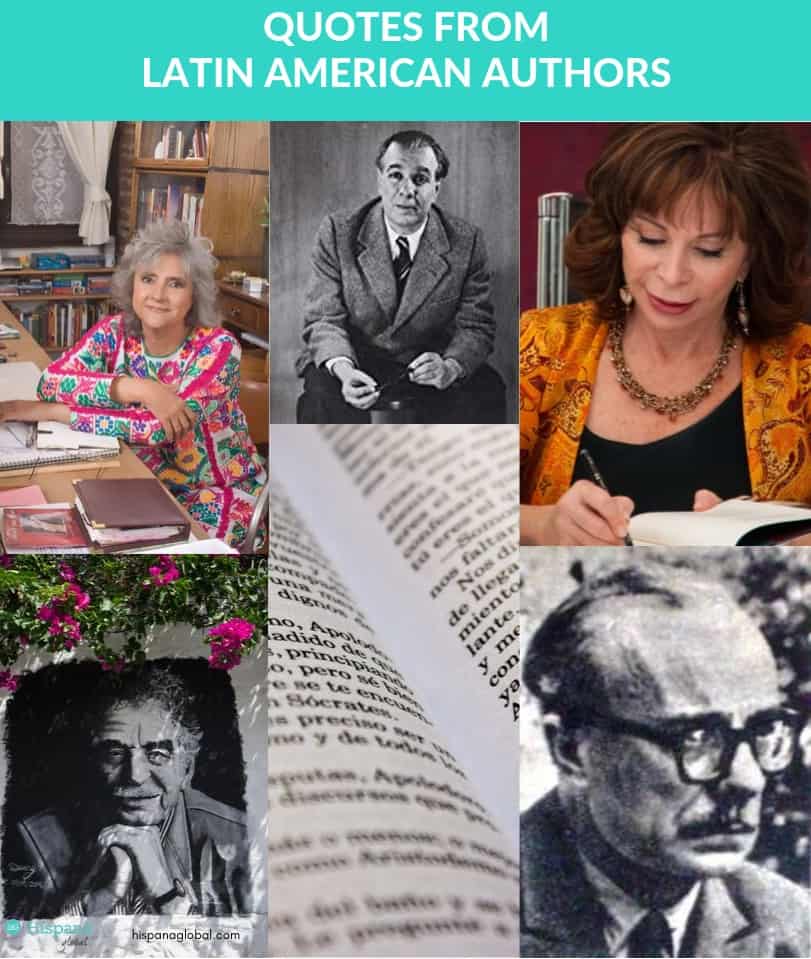 Because inspiration is always needed, we wanted to compile the most inspiring quotes from Latin American authors who have touched millions of lives with their powerful words. No matter how much time passes, these quotes written by talented women and men who have delighted us with their poems, essays, novels, and interviews are an excellent way to reflect on our lives. Also, if you want to instill in children the love for our Latin and Hispanic roots, these 12 quotes come in very handy. We even made a printable with 18 quotes, perfect for Hispanic Heritage Month or any other time you want to read beautiful words.
Top Hispanic and Latin American Quotes
Here are a dozen phrases from Hispanic authors that we love. Their words always inspire us or make us reflect. They also demonstrate the richness of the Spanish language.
Write what should not be forgotten. – Isabel Allende
Don't talk unless you can improve the silence.- Jorge Luis Borges
Whoever controls information, whoever controls meaning, acquires power. –Laura Esquivel
You can cut all the flowers but you cannot keep the spring from coming. Pablo Neruda
The point is not to pay back kindness but to pass it on. Julia Alvarez
Deserve your dream. Octavio Paz
A woman who writes has power, and a woman with power is feared. –Gloria Anzaldúa
Writers are the exorcists of their own demons. – Mario Vargas Llosa
In quoting others, we cite ourselves. – Julio Cortázar
To fall in love is to create a religion that has a fallible god. – Jorge Luis Borges
You don't have to think about love; you either feel it or you don't. – Laura Esquivel
Nothing good ever comes of love. What comes of love is always something better.- Roberto Bolaño
More inspiring quotes
Lee en español: Frases de escritores latinoamericanos para inspirarte