60 Healthy Snack Ideas for Kids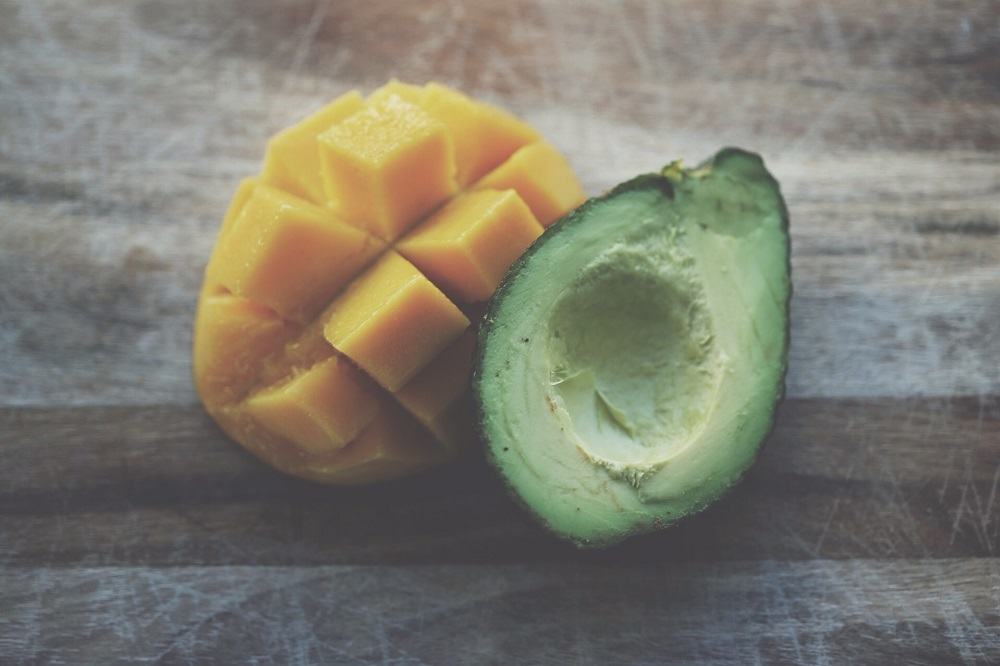 Kids like to snack, kids need to snack. Sometimes they can't make it from one meal to the next without a snack in between and that's totally fine and normal. For parents it means that we need to have healthy snacks on hand. While it's a good thing to snack in between meals on food that's good for you and provides energy and nutrition, it's not such a great idea to snack on junk food that's full of empty calories or sugar. The trick is to always make it easier to grab something healthy (and delicious) instead of the unhealthy stuff.
Sometimes parents forget about the snacking needs of children and when they get a snack attack, we've got nothing good to give them. That's why I've put together this list of healthy snack ideas for kids so that the next time you go grocery shopping you can stock up or the next time you draw a blank on what to offer your child, you can use this list to help you out. Please do keep in mind that these recommendations are for children older than 3 years old and might not be good for kids with food allergies or sensitivities.
We also included a list of 40 snacks in a printable graphic at the end.
60 Healthy Snack Ideas for Kids
1. Jicama
2. Edamame
3. Seaweed
4. Popcorn (optional: sprinkle with nutritional yeast)
5. Kale chips
6. Raisins
7. Baby carrots
8. Sliced cucumbers
9. Grapes
10. Sliced apples
11. Yogurt
12. Hard boiled eggs
13. Celery
14. Strawberries
15. String cheese
16. Rice cakes
17. Corn Thins (they're like rice cakes, but made out of—you guessed it—corn)
18. Granola bars
19. Almonds
20. Olives
21. Whole wheat crackers
22. Orange slices
23. Bananas
24. Pepitas
25. Pretzels
26. Cantaloupe
27. Sugar snap peas
28. Graham crackers
29. Apple sauce
30. Wasabi peas (might be too spicy for some kids)
31. Goldfish crackers
32. Baked chips and salsa
33. Cottage cheese (hey, some kids TOTALLY like it)
34. Trail mixes
35. Low-sodium beef jerky
36. Pita bread with hummus
37. Clementines
38. Apple chips (dehydrated, not fried)
39. Watermelon
40. Fruit kabobs (put a mixture of fruits on a stick and kids love it)
41. Pickles
42. Pistachios
43. Cherries
44. Figs
45. Whole grain cereal in a little baggie (you could add dried fruit to it)
46. Smoothie or batido (kids love smoothies even when they are healthy)
47. Fruit bars or paletas
48. Homemade sweet potato chips (baked)
49. Cherry tomatoes
50. Pears
51. Whole grain waffles (plain or topped with a fruit spread)
52. Sunflower seeds
53. Sliced mango
54. Papaya
55. Quesadilla on a whole wheat tortilla
56. Zucchini slices
57. Dried fruits with little or no added sugar
58. Cashews
59. Avocado on whole wheat toast
60. Tuna fish and crackers
ALSO READ: Honey Glazed Grilled Fruit Kabobs Recipe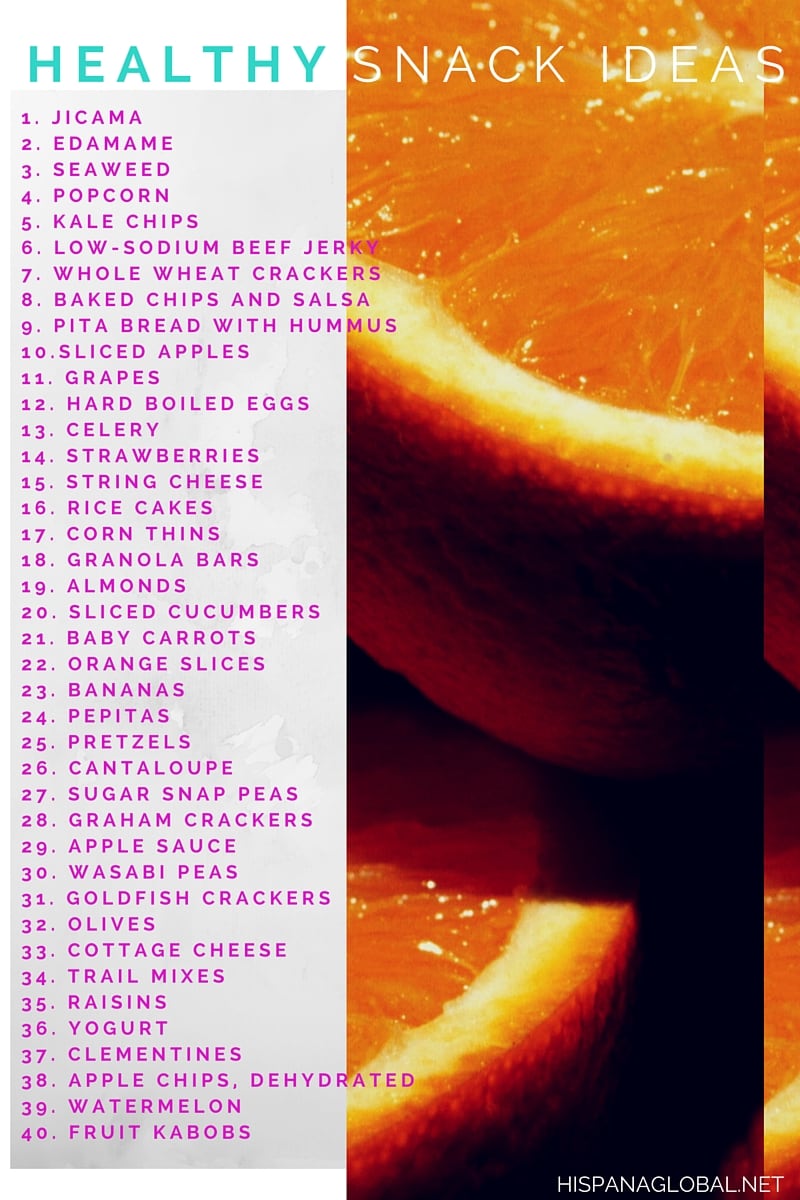 What snacks would you add to this list?
Image via Unsplash
Lee en español: 40 meriendas saludables para niños