5 Most Romantic Things To Do While in San Francisco!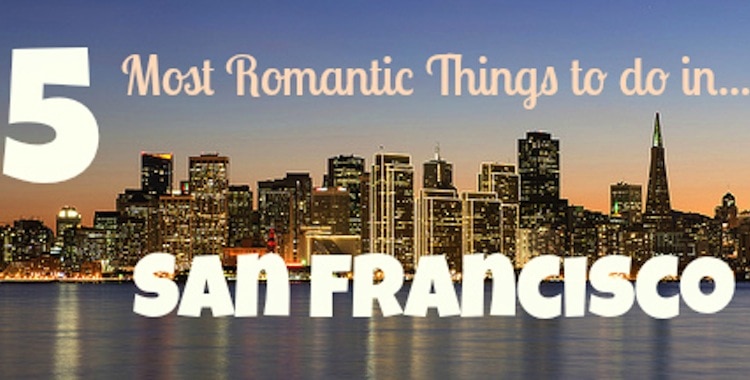 (Photo Source:  Sudheendra Vijayakumar/ Flickr)
San Francisco routinely is included on those lists of the most romantic cities in the United States, and for good reason. The city by the bay has beauty, charm, views, vistas and lots of amazing food. People come from all over to spend a few hours, a few days, a few weeks or even a few years in San Francisco and while the city may be great for kids, it's also really wonderful for couples.
If you happen to find yourself in SF sans children, or maybe you are visiting and hired a sitter for a handful of hours, here are five romantic suggestions for some quality time with the person you love.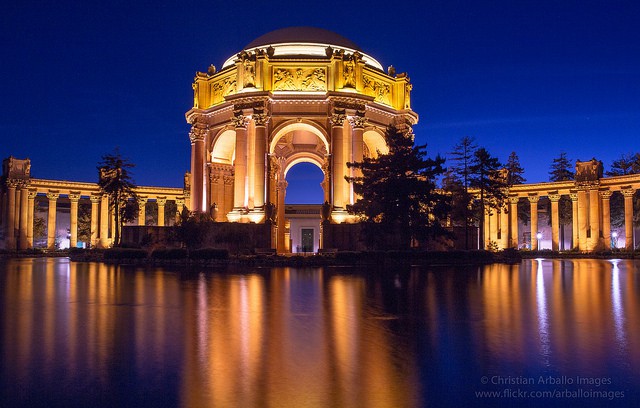 The Palace of Fine Arts
The Palace of Fine Arts in the Marina district looks like it was leftover from some epic movie set, but that's not how it got there, although it is a bit close. The structures of The Palace of Fine Arts were built almost a hundred years ago for the 1915 Panama-Pacific Exposition where it housed, well, fine arts of course! This is perfect place to go for an after dinner stroll after eating at one of the great restaurants in the Marina (such as A16, Delarosa, or Tacolicious). Or go during the day and bring a picnic and people watch. Odds are you will see a bride and groom posing for their wedding photos, it makes a beautiful backdrop!
Photo Source:  Christian Arballo/ Flickr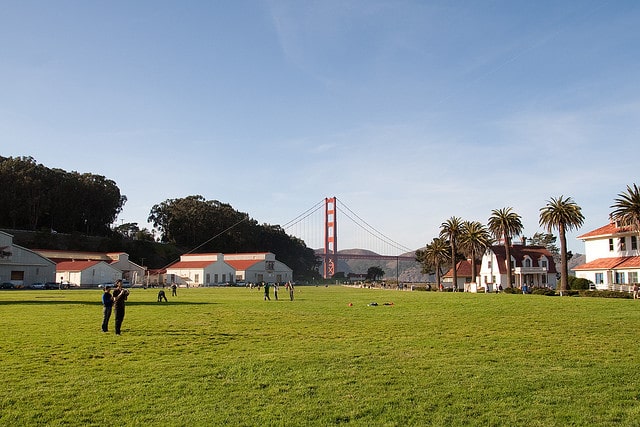 Crissy Fields
This is a wonderful place for a daytime date. Head down to this bay side area and go for a walk along the gorgeous pathways. Stop at the Warming Hut, grab a coffee, and sit and bask in the beautiful view of the Golden Bay Bridge, Alcatraz Island and the San Francisco Bay. If you want a more active date, rent bicycles (you can even rent a bicycle built for two) and bike along the bay.  Make sure to make many stops to enjoy the view…and each other!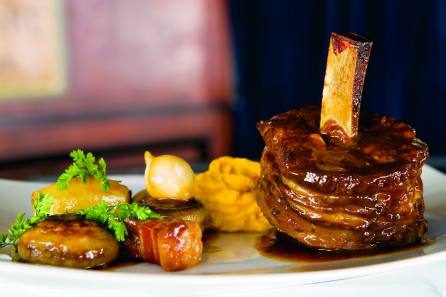 One of Our Great Restaurants
San Francisco has a whole slew of sensational restaurants and some of them are perfect for romance. The hard part is actually trying to narrow down the choices! A few suggestions for some quality time dining with your loved one would include the French inspired Boulevard (Beyone and Jay Z just ate there recently), the critically acclaimed Gary Danko, or the stunning Jardinière. They aren't just romantic but delicious, too.
Photo Source: Zagat Buzz/Flickr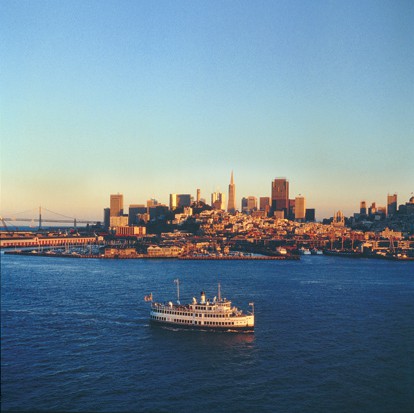 A Bay Cruise
This is such a treat, going on a dinner cruise in the San Francisco Bay. Hornblower Cruises holds special dinner cruises, a champagne brunch cruise, and the occasional Supper Club cruise. You'll be able to feast with your loved one while setting sail for two or three hours, enjoying a glass of wine, a cocktails and delicious food. There is sometimes, like on the dinner cruises, dancing. It's like a romantic vacation in a small amount of time.
Photo Source: Hornblower Cruise Line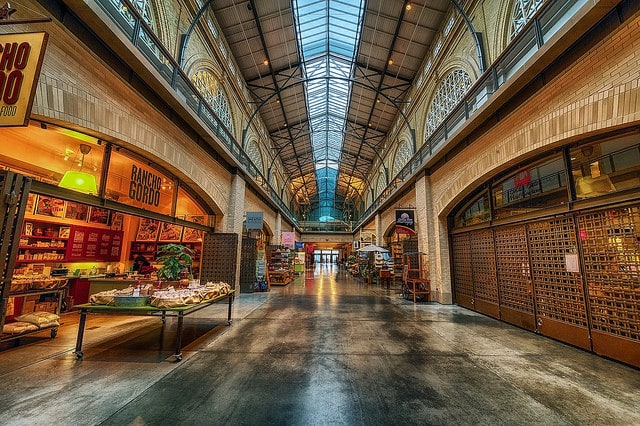 Ferry Building
On Farmer's Market days there is a whole lot of hustle and bustle around the Ferry Building, but if you go at the right time, you can have a relaxing, refreshing and romantic date. This is a perfect place to take a stroll, grab a bite and have a glass of wine. My recommendations would be to go to Hog Island Oyster Company for some oysters, head over to Boulette's Larder or the Slanted Door for lunch, then finish the date with a sweet treat like ice cream from Humphry Slocombe, a baked goodie from Miette or some chocolates from Recchiuti Confections.
Photo Source: Jim Nix/ Flickr
Which do you think would be the most romantic date?