5 Reasons to Go to Disneyland for Halloween!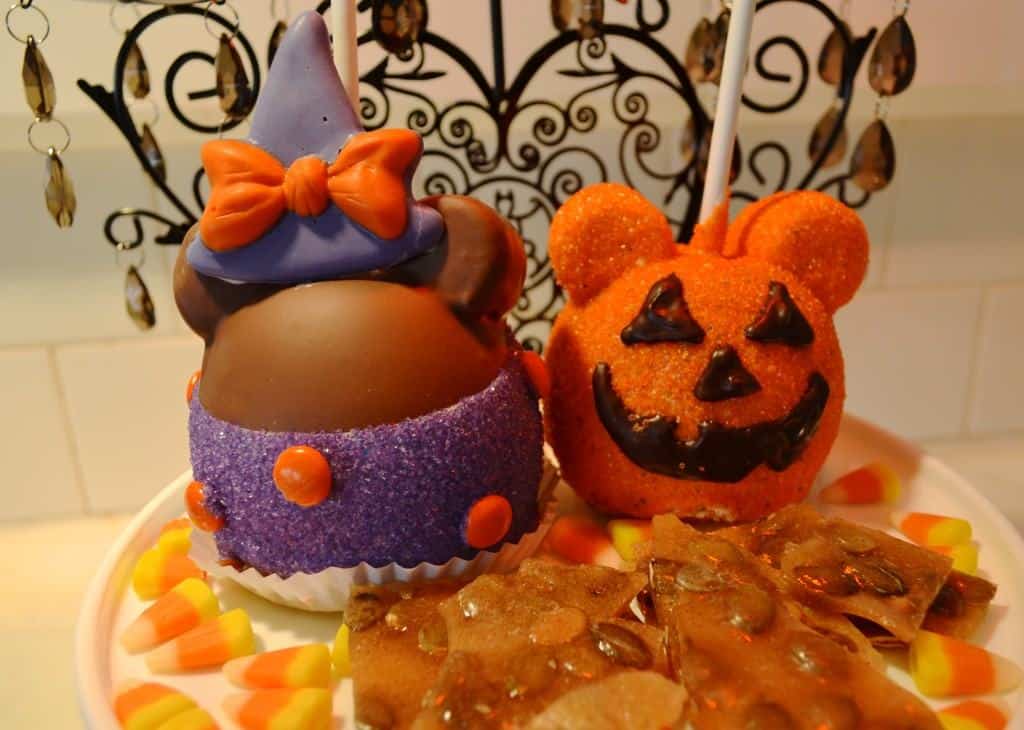 Disneyland is wonderful at ANY time of year, but somehow it becomes even more magical during Halloween Time. I know, I know, it's hard to imagine that Disneyland could be improved upon, but there is so much going on during this holiday season that it is really, and I mean really, worth the trip to the Magic Kingdom. So what makes Halloween Time at the Disneyland Resorts so special? Here are five reasons why!
Reasons to spend Halloween at Disneyland
1. The Treats!
Yes, churros and the legendary Dole Whips will always have a big spot in our hearts, but there is a delicious array of seasonal treats offered just during Halloween Time that are almost impossible to resist. There are amazing takes on candied apples (like the ones above), special ghoulish delights at various restaurants, and the must-eat pumpkin beignets (offered in New Orleans Square). The hard part will be not attempting to try them all!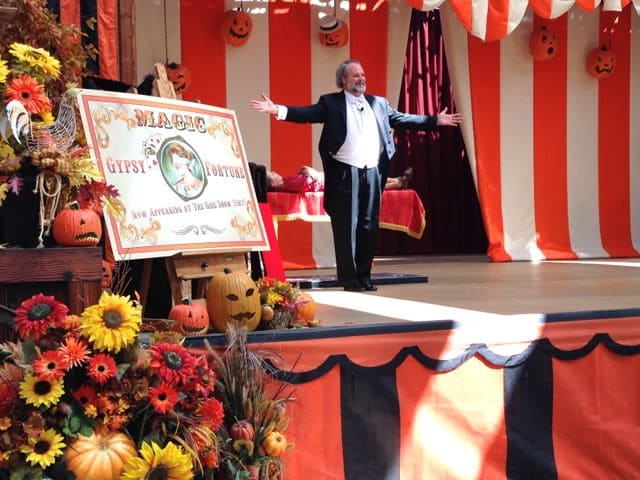 2. Halloween Carnival in Big Thunder Ranch!
One of our family's favorite things about Halloween Time is the amazing Halloween Carnival in Big Thunder Ranch. There is so much to do from "Conjuring a Villain" in a sideshow tent, to seeing a magic show, to meeting characters, to playing games, to doing crafts, to even getting a Pirate League makeover. Yup, told you there was a whole lot going on there.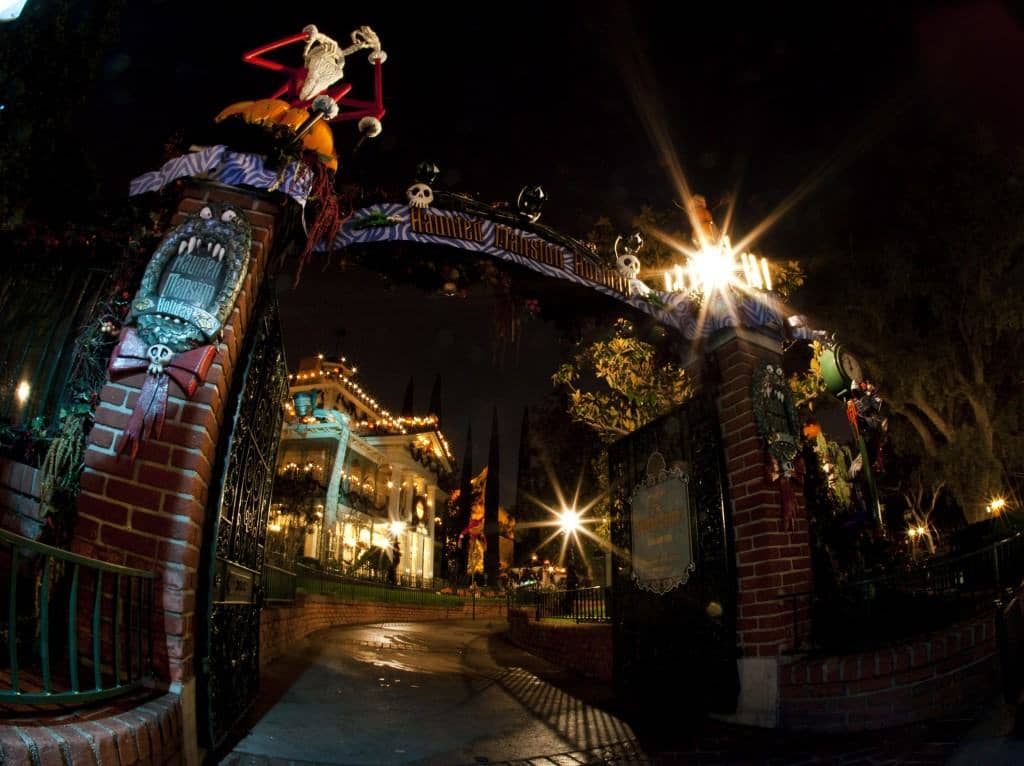 3. The Seasonal Rides!
There are two rides that become even more popular during the time of year: The Haunted Mansion and Space Mountain. Both rides get a temporary makeover with The Haunted Mansion turning into an amazing ode to Tim Burton's Nightmare Before Christmas and Space Mountain being transformed into Ghost Galaxy. Neither ride is to be missed.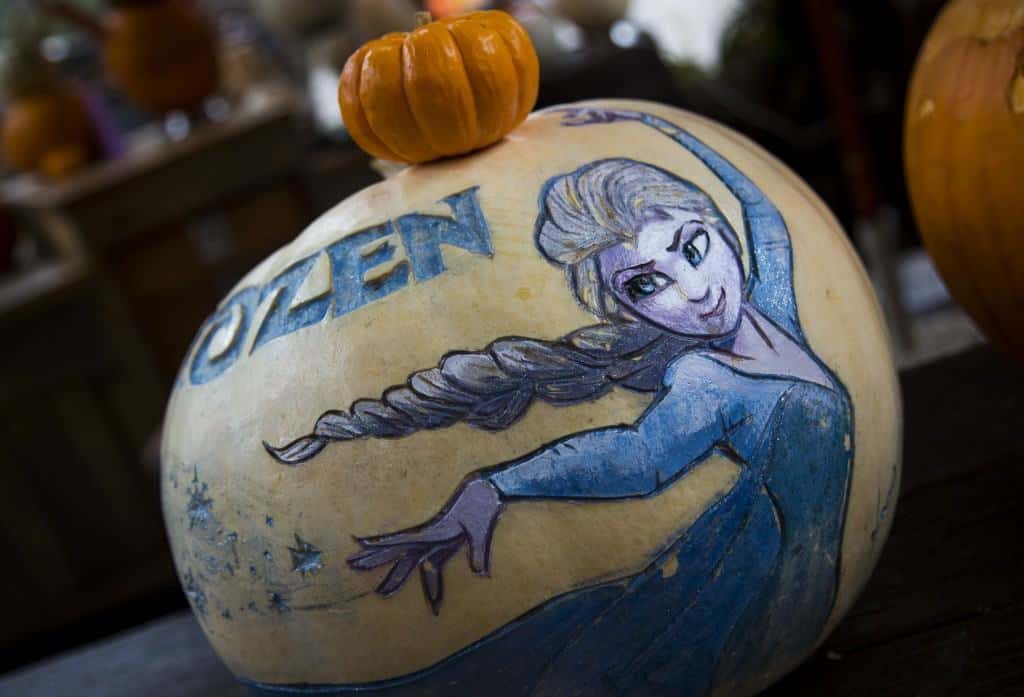 4. The Pumpkins
Now you wouldn't normally say, "hey, let's go to Disneyland to see the pumpkins," but during this time it totally makes sense. Not only are there about 300 (yes 300!) pumpkins lining Main Street (and not two are alike) but you can see master pumpkin carvers at work. At the Halloween Carnival in Big Thunder Ranch in Frontierland, you can see some of the amazing pumpkin masterpieces the carvers have done, and although you may not be able to replicate their designs at home, they certainly are inspiring.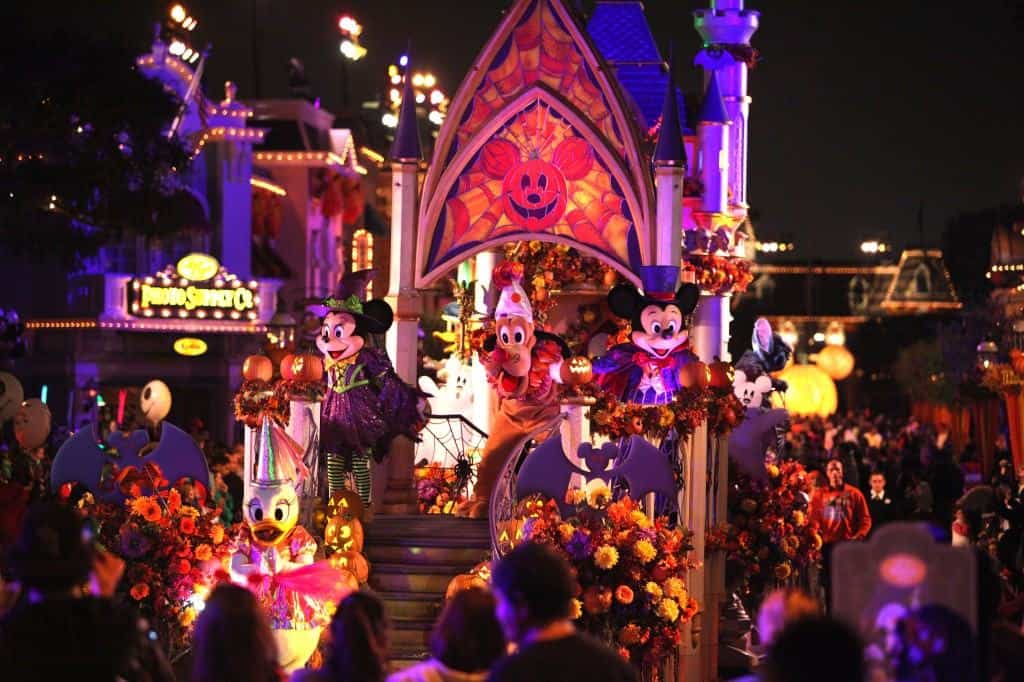 5. Mickey's Halloween Party
If you get the chance to go to Mickey's Halloween Party, do not, I repeat, do not miss this opportunity. You will need special admission into this event (from now until October 31st on select dates) and if you are planning on going to ANY Halloween event/party/festival this is THE one to go to. Your family will be able to trick-or-treat around the park (there are about 60 trick-or-treat stations), have a dance party with Mike and Sulley of Monster University, to see a fireworks display designed JUST for the party, and to see all the characters during the Costume Party Cavalcade. Plus there will be villains, lots and lots of villains! Plus everyone (adults included) are invited to attend the event in costume which makes for some amazing people watching.
Photo Source: Disney Parks and Sunny Chanel