Fuel Your Reinvention And Grow Your Blog With These 10 Tips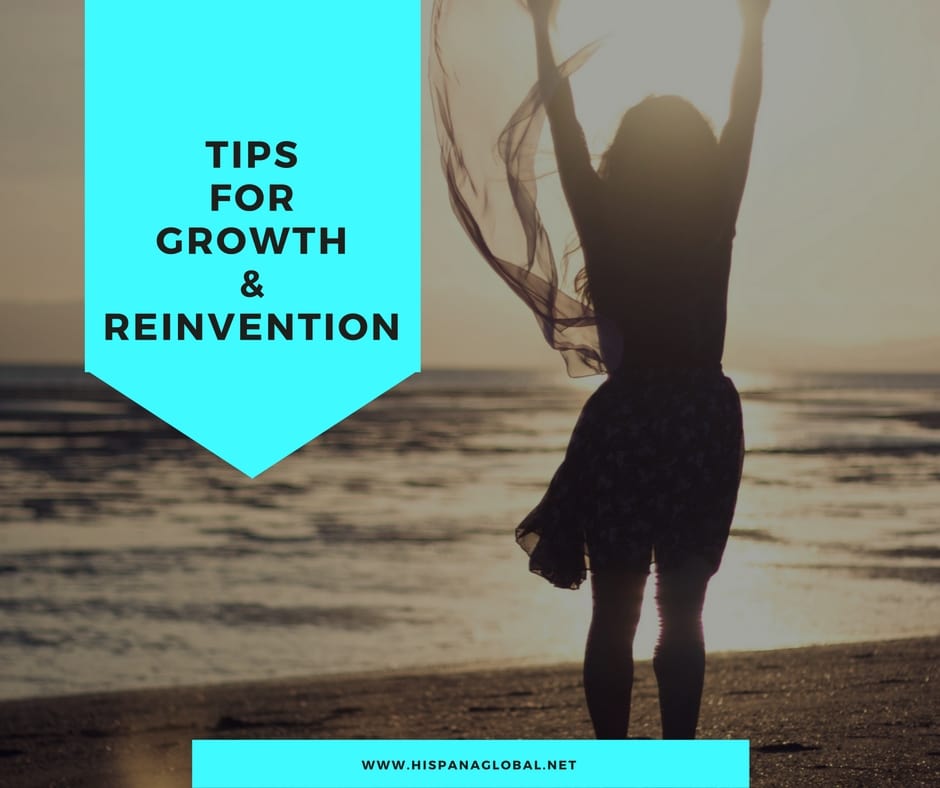 If you feel stuck or lack motivation, it might be time for reinvention. Other times, you don't really have an option because you need to pivot and find a new career path. Regardless of the reason behind the change, it's important to focus on your goals. I have reinvented myself many times over the years, so a few months ago I shared my key learnings on Facebook. It seems reinvention has been on a lot of bloggers' minds for a while, because many are branching out and launching new products or brands.

So many people have asked me for more advice that I decided to write this post. I hope it helps you make this your best year ever!
10 Reinvention And Growth Tips For Bloggers
Tackle your fears. If failure weren't an option, what would you like to do? What is your biggest obstacle? Fears are valid but should not stop you from moving ahead. If you're paralyzed, it's time to confront yourself, and conquer your own biggest enemy: you.
Try something new. Is there a platform that intrigues you? Read up on it and experiment with it. Have you thought about launching a product? Research the market, set a deadline to launch and start allocating time each day or week.
Invest in your business. Yes, your blog or vlog is your business. Invest in new equipment, in a class or a conference. Have new business cards. Redesign your blog or your logo. Bonus? It is tax deductible.
Collaborate. Blogging can be pretty lonely on a day-to-day basis. Invest in a conference or start attending meet ups. Get out of the house. Find like-minded bloggers and do a project together. Or start a Tailwind tribe. Start thinking of Valentine's Day or Mother's Day Gift Guides. Youtubers are a great example to follow. Support other colleagues, whether by producing content together or coordinating promotional efforts.
Focus. Get rid of FOMO and dedicate your time to things that add to your bottom line. A trip might sound like a great idea until you factor in the stress of arranging childcare, the missed opportunities because you won't be able to reply in time to other paying gigs, and figuring out how to cacth up later. As they say, work smarter, not harder.
Know the trends and where you fit in. Live video will continue to grow. Visual storytelling as well. SEO will be changing. Mobile will be even more important. Any kind of video is in fact very important, but if you are camera-shy, try slideshows.
Know yourself. Figure out why you are doing this. What makes you feel a sense of balance. You need to keep in mind your objectives so you don't become easily distracted. Talking about distractions, turn off notifications on your phone and your computer.
Know your audience. Tailor content or solutions to their needs. Ask your community about their challenges or concerns. Then offer them solutions.
Stay true to who you are and your brand. Don't do something just because others are doing it. I mentioned live video as a huge trend but if you really are camera-shy, focus on other kinds of visual storytelling. You can do captioned videos with photos or step up your Pinterest or Instagram game.
Keep yourself accountable. Remember that a plan without action is just a wish.
What are your business or blogging goals? Start one step at a time so you don't feel overwhelmed. Please let me know if you have any more tips or questions. I am super happy to help if I can! In case you need some reminders, I made the graphics below so you can pin or print them out to help you stay on track.