The Ultimate Mexican Street Corn Recipe
Skip the food truck or fair line and make your favorite Mexican street corn at home. It's perfectly sweet, juicy, smothered in a creamy base of mayo and sour cream with just enough spice to bring out its flavors even more! Top it off with chili flakes for an extra kick and lime juice for that freshness you crave from treats like this one. This is truly the ultimate side dish recipe – perfect as a snack or alongside something else on your plate, like tacos.
Mexican Street Corn
Eat your corn right off the cob, or slice and assemble the corn fixings on top in a bowl. Either way, this recipe is a must make.
Street Corn Ingredients
How to Make Mexican Street Corn
The first step is prepping the corn. Remove your husk and all the silk. You can leave a few husks on so you have something to hold as you eat the corn.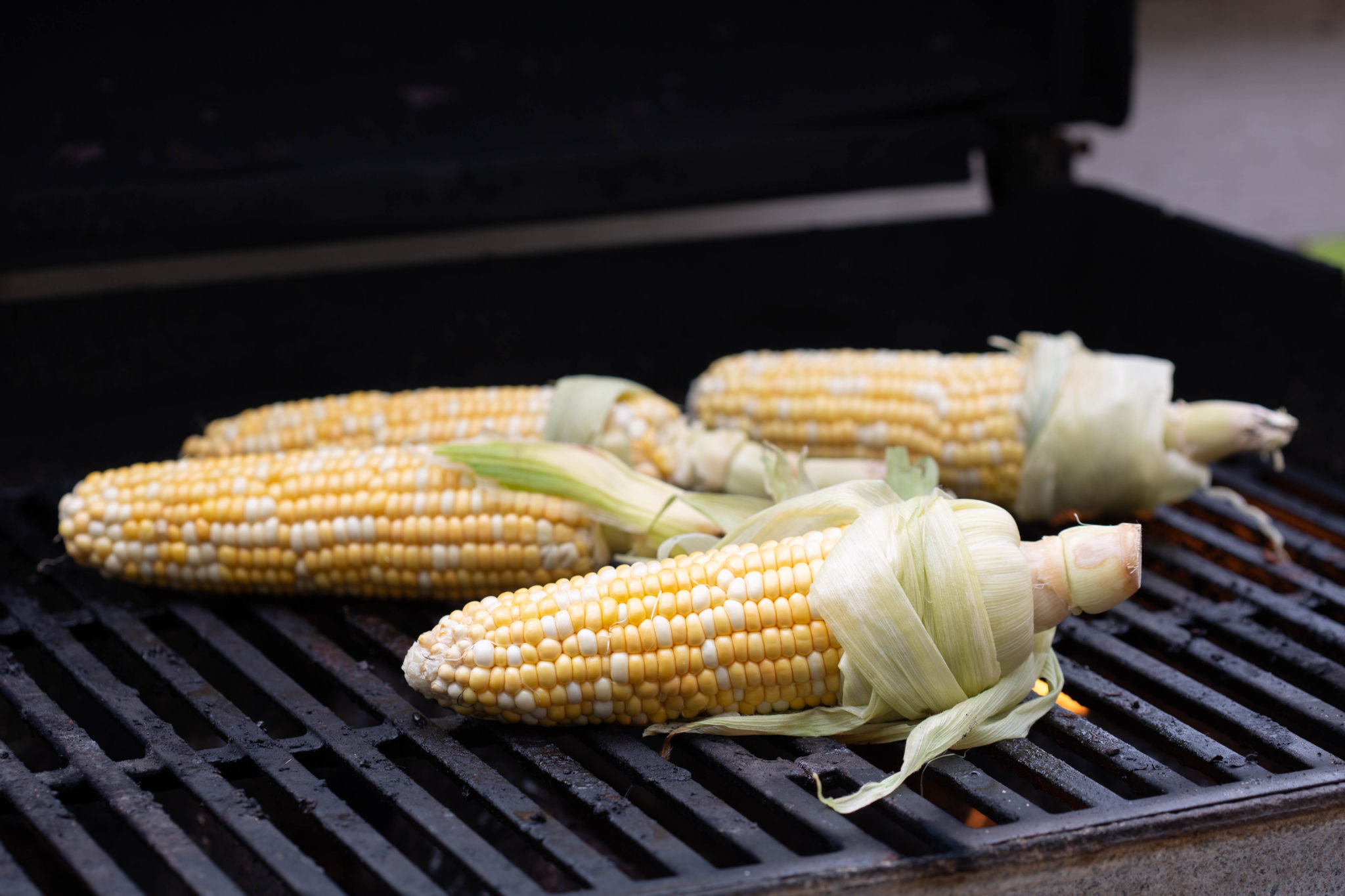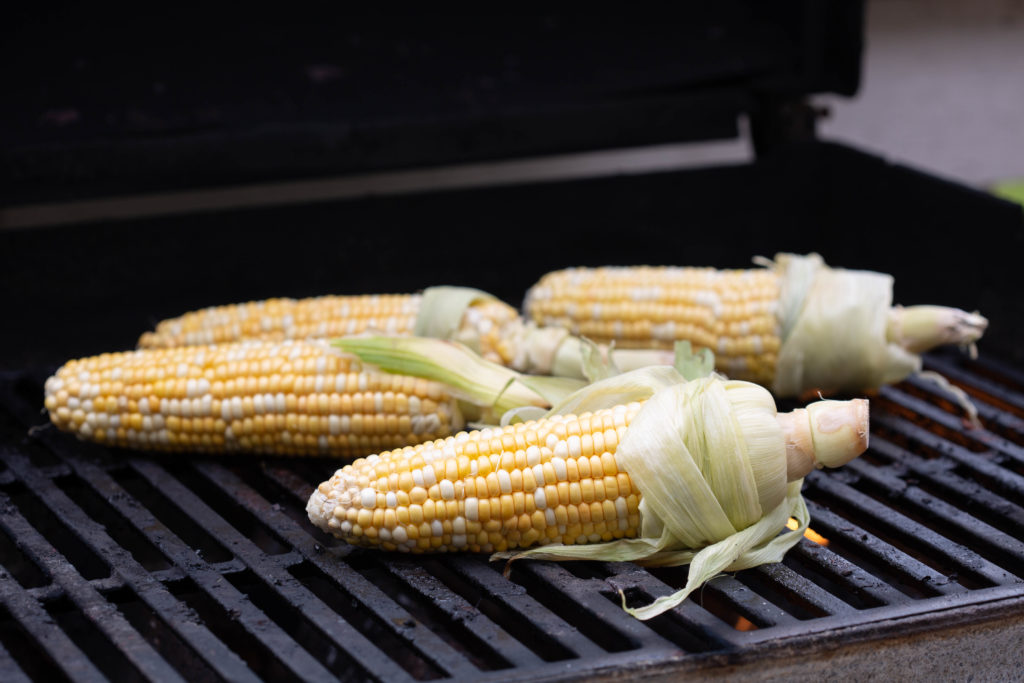 Heat up your grill and heat a cast iron on the stove. Place your cook on the grill grate,
You will flip the corn as it cooks making sure all sides of the corn get cooked.
Now in a bowl you want to work on the base to the corn sauce. Mix the sour cream and mayo together with cilantro.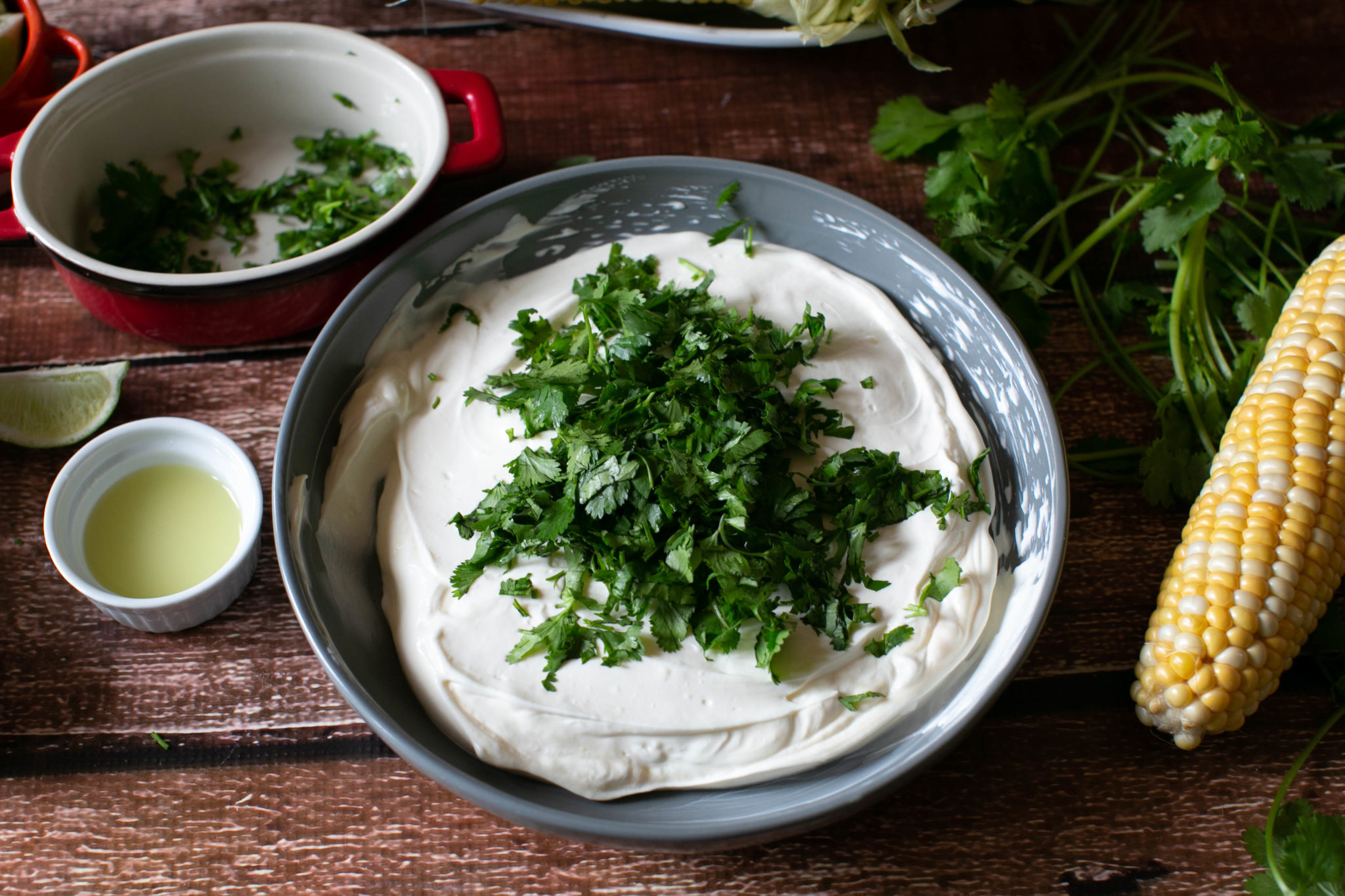 Spread this mixture all over the corn.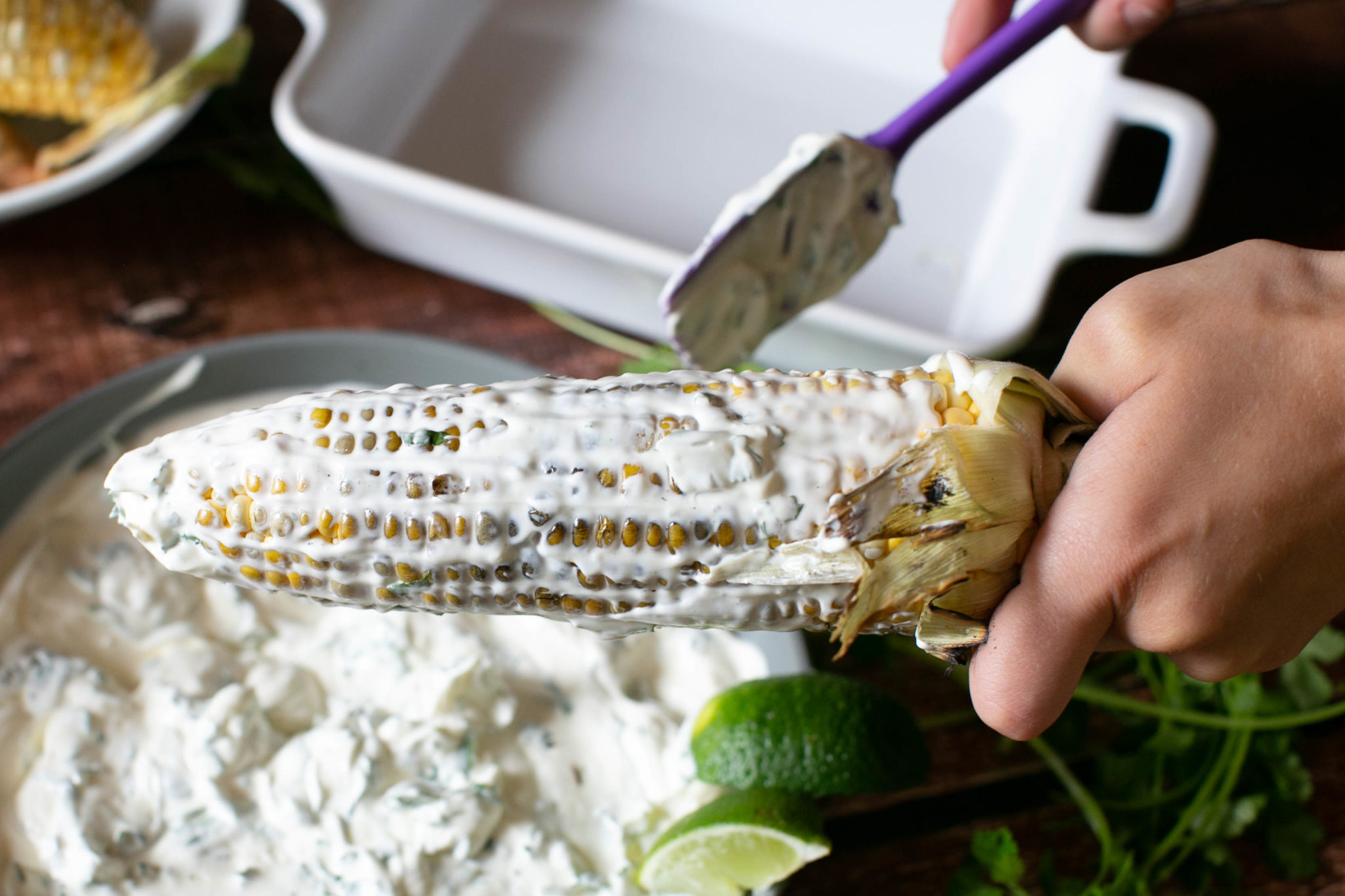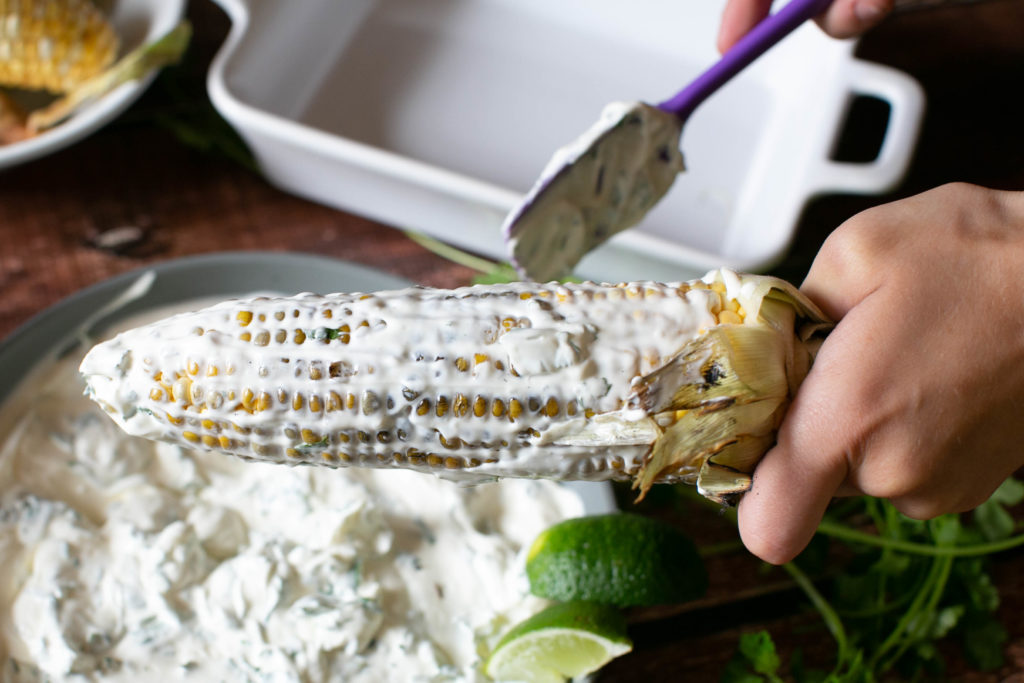 Now squeeze fresh lime juice, sprinkle Chili lime powder and cotija cheese.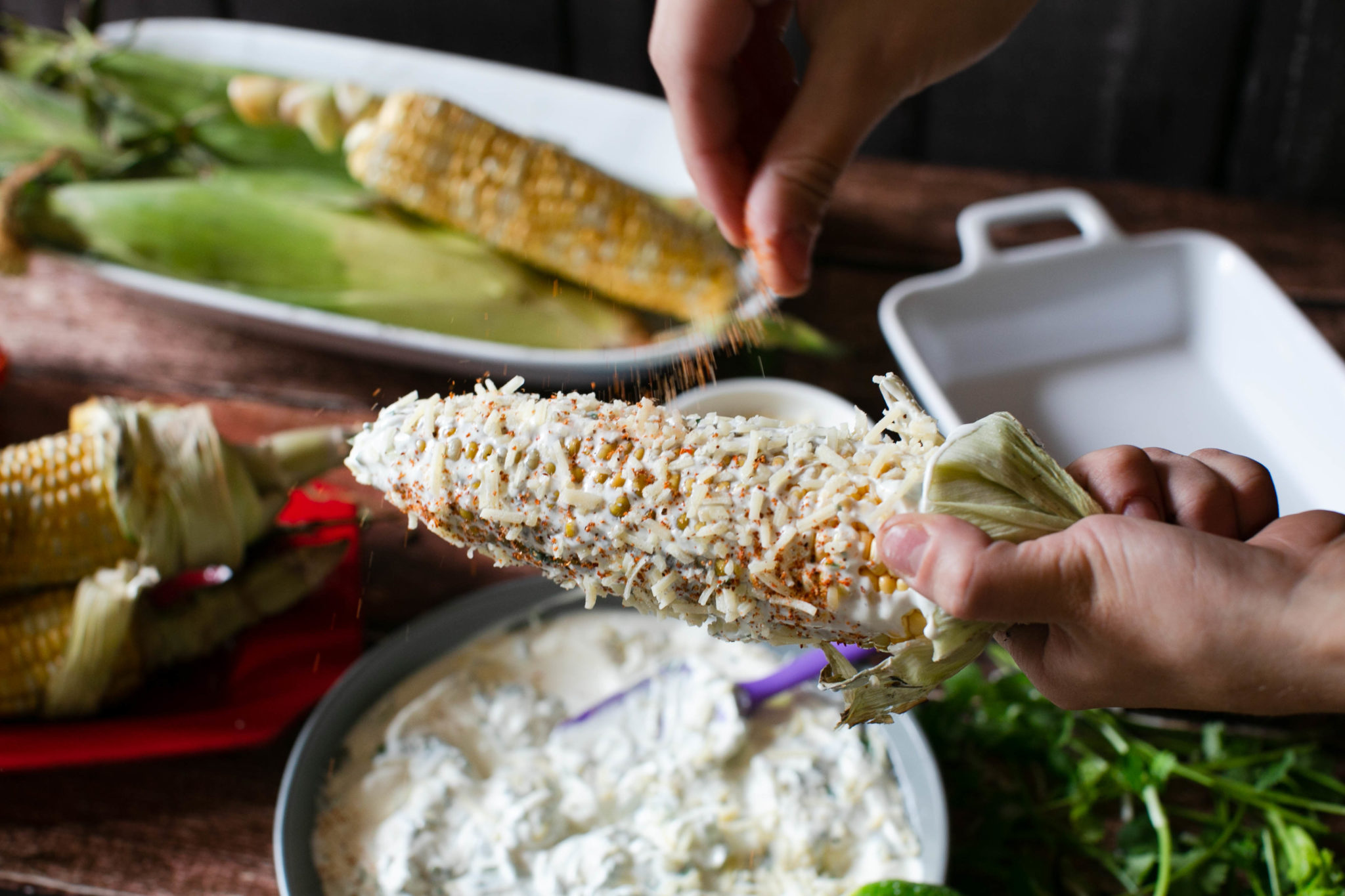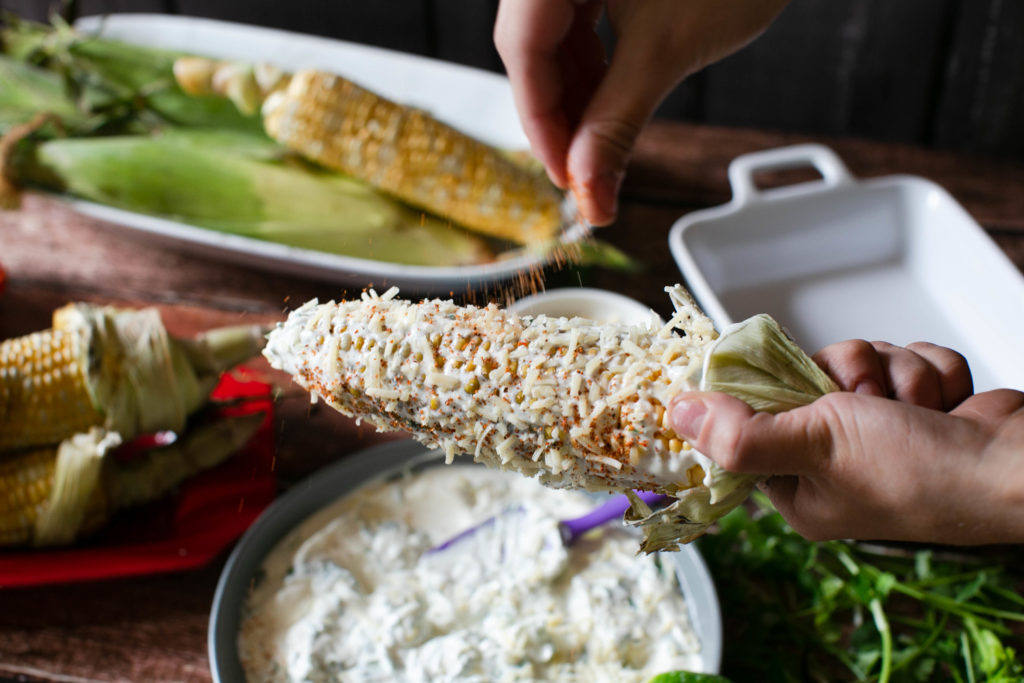 Serve with extra lime salt and chili lime powder!
Do you eat Mexican street corn cold or hot?
Elote Mexican corn is meant to be fresh off the grill. The creamy sauce soaks right into the corn for incredible flavor.
Mexican Street Corn Recipe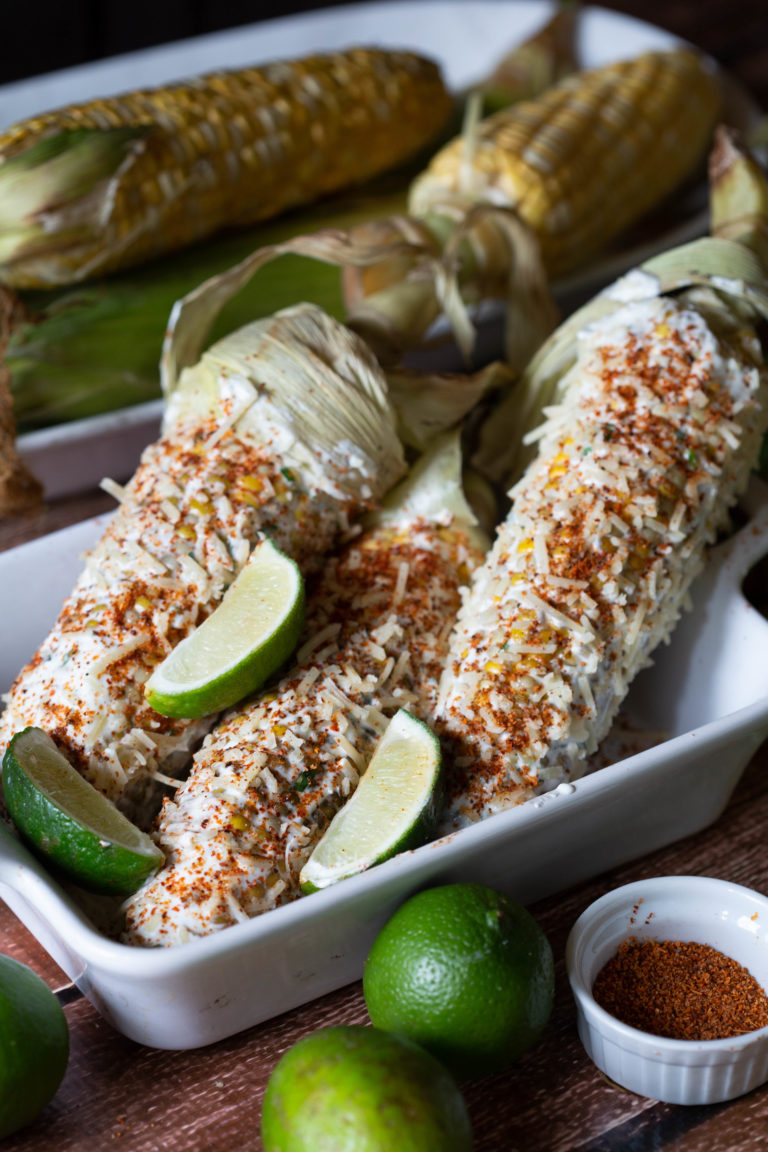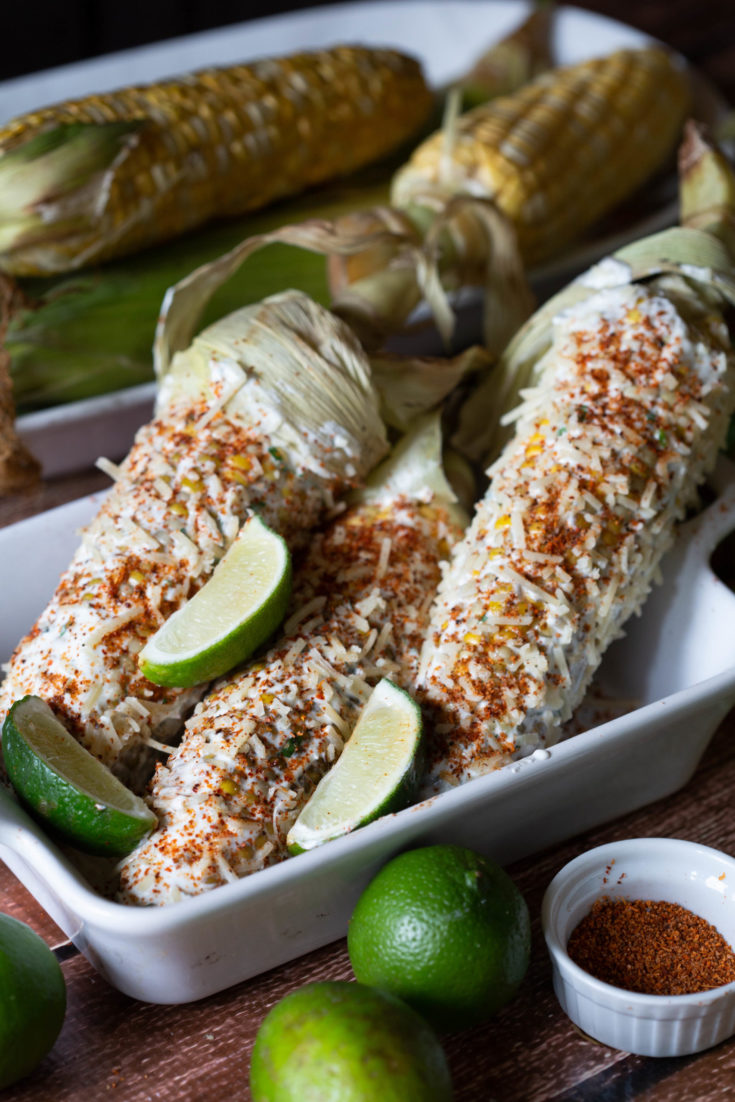 Ingredients
4 ears of corn
1⁄4 cup mayonnaise
3⁄4 cup sour cream
1⁄4 cup chopped cilantro
1⁄2 cup grated cotija cheese (or other shredded cheese)
1 lime, juiced
Chili lime powder or Tajín
Extra limes
Instructions
Remove corn husk and silk from each cob, but leave some husk at the bottom to hold onto while eating.
Grill corn (on barbecue or in cast iron) until evenly cooked, turning several times during the process.
In a medium bowl, combine mayonnaise, sour cream, and cilantro.
Once corn is cooked, spread the entire cob with mayo/sour cream/cilantro mixture. Squeeze lime over top, then coat evenly with cotija cheese. Add chili lime powder or Tan to taste.
Repeat for each ear of corn.
Serve with extra lime wedges and chili lime powder.
Serve hot.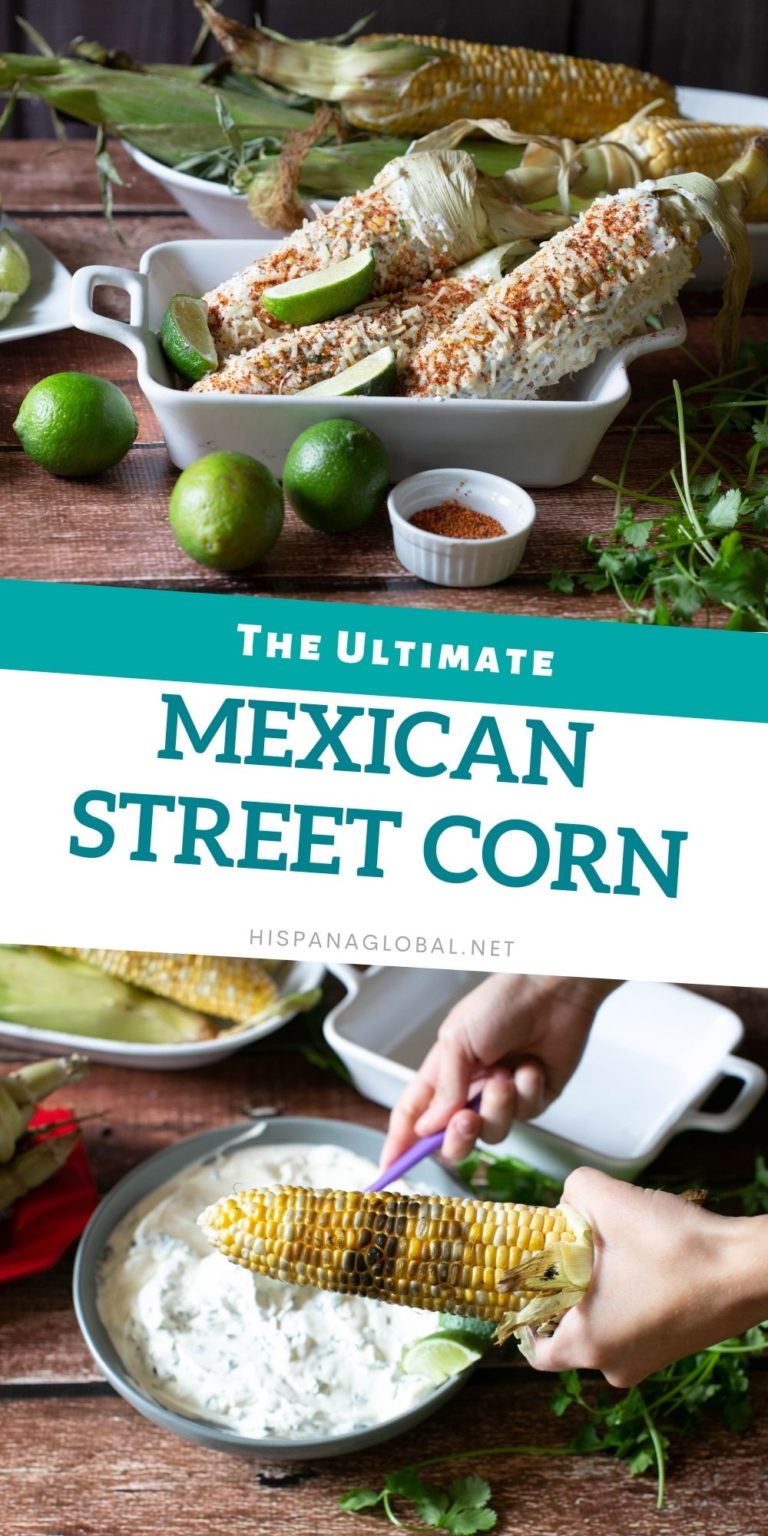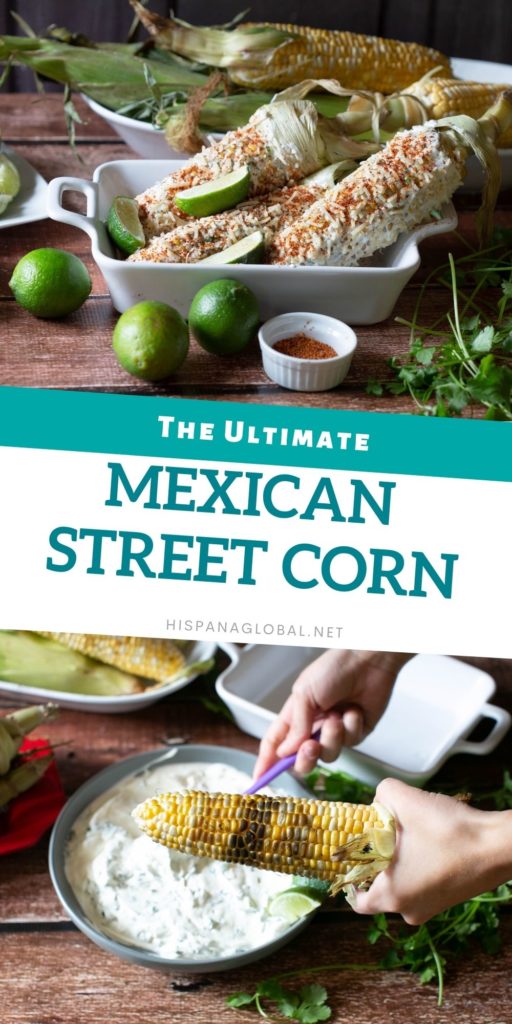 More delicious recipes