VIDEO: How to make round challah for Rosh Hashanah
It's customary to celebrate the Jewish New Year or Rosh Hashanah with a round challah and I will show you how to make one in just minutes.
Have you ever wondered why challah is round? Or better yet, what makes the Rosh Hashanah challah different from other breads of any kind? Well today I am going to show you how easy it can be to bake your very own for this special holiday and why there are certain traditions.
Why is the Rosh Hashanah challah round? Traditionally, it is said that the challah is round to represent the idea that the year is round, too. Since it has no beginning or end, it symbolizes the hope that blessings and life will also continue endlessly.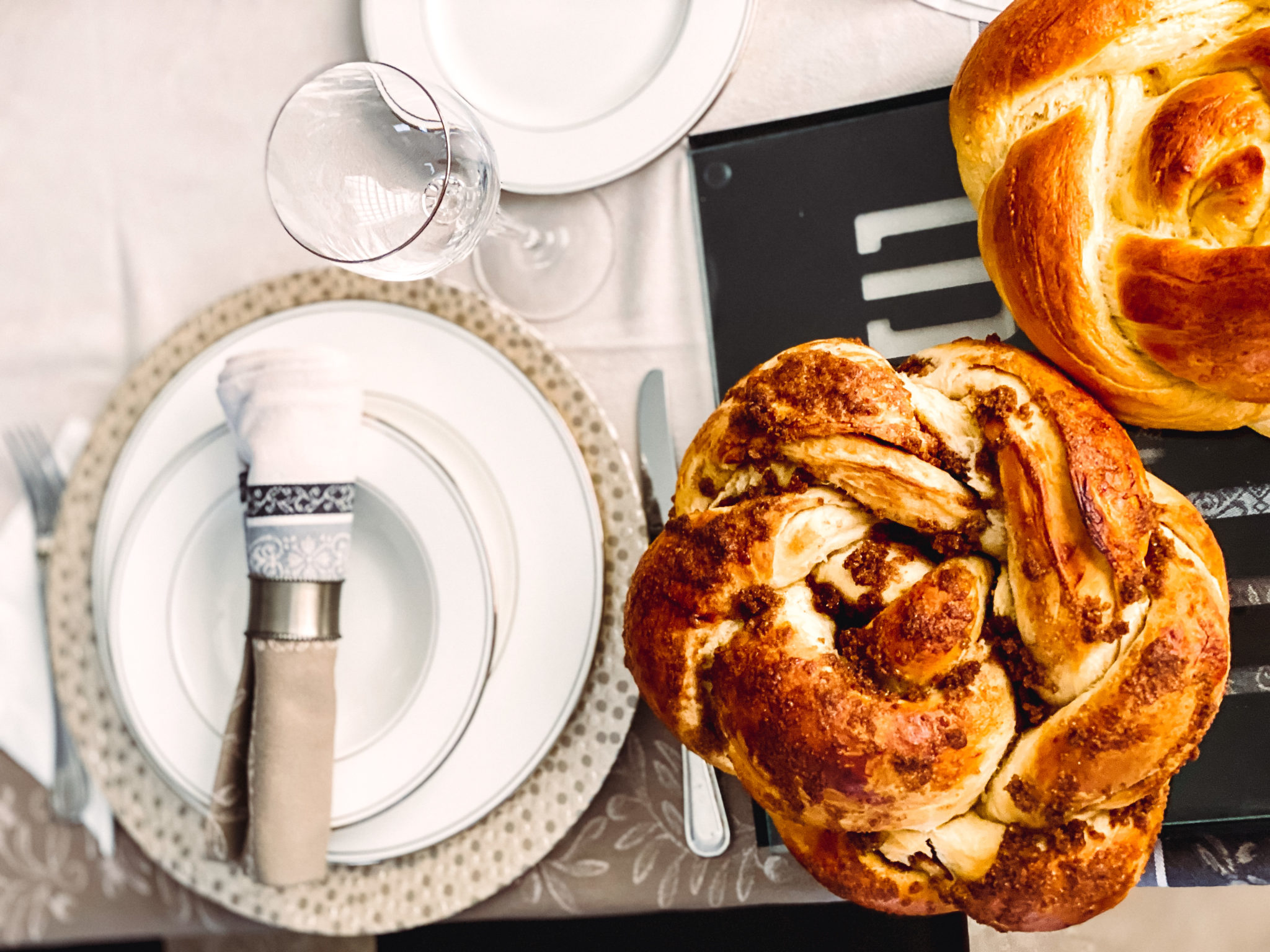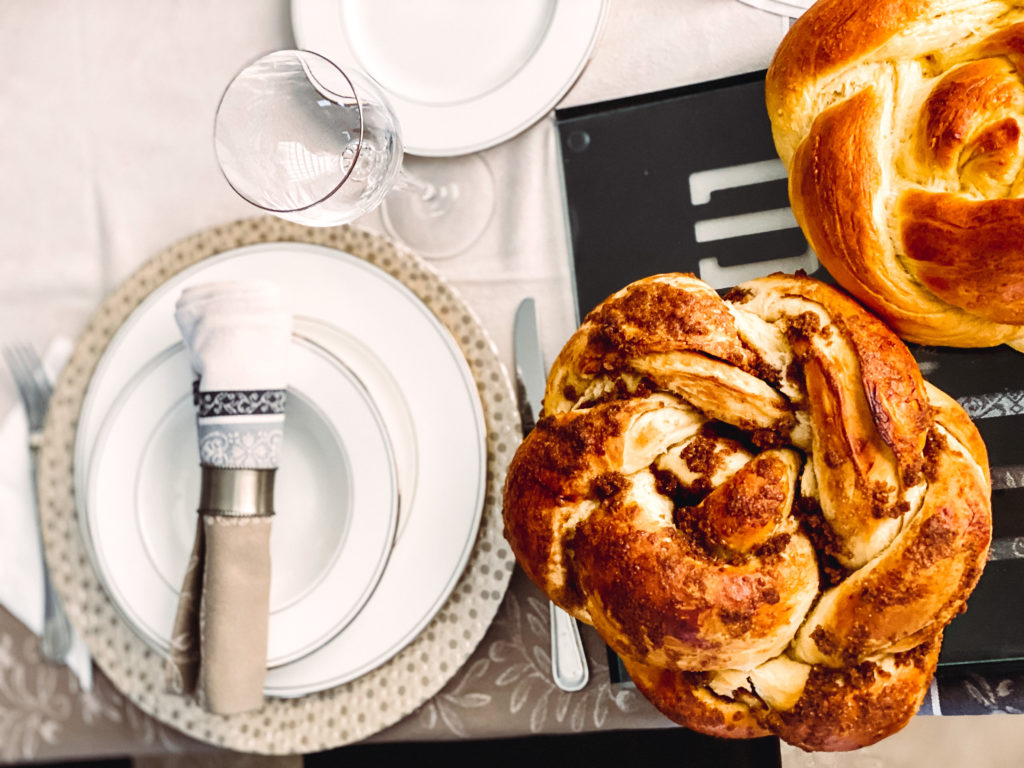 Is the Rosh Hashanah challah different? When you bake challah for the Jewish New Year, aside from being round, it is sweeter. Many add more honey to the recipe, while others add raisins to the mix. I love making cinnamon sugar challah for this High Holiday.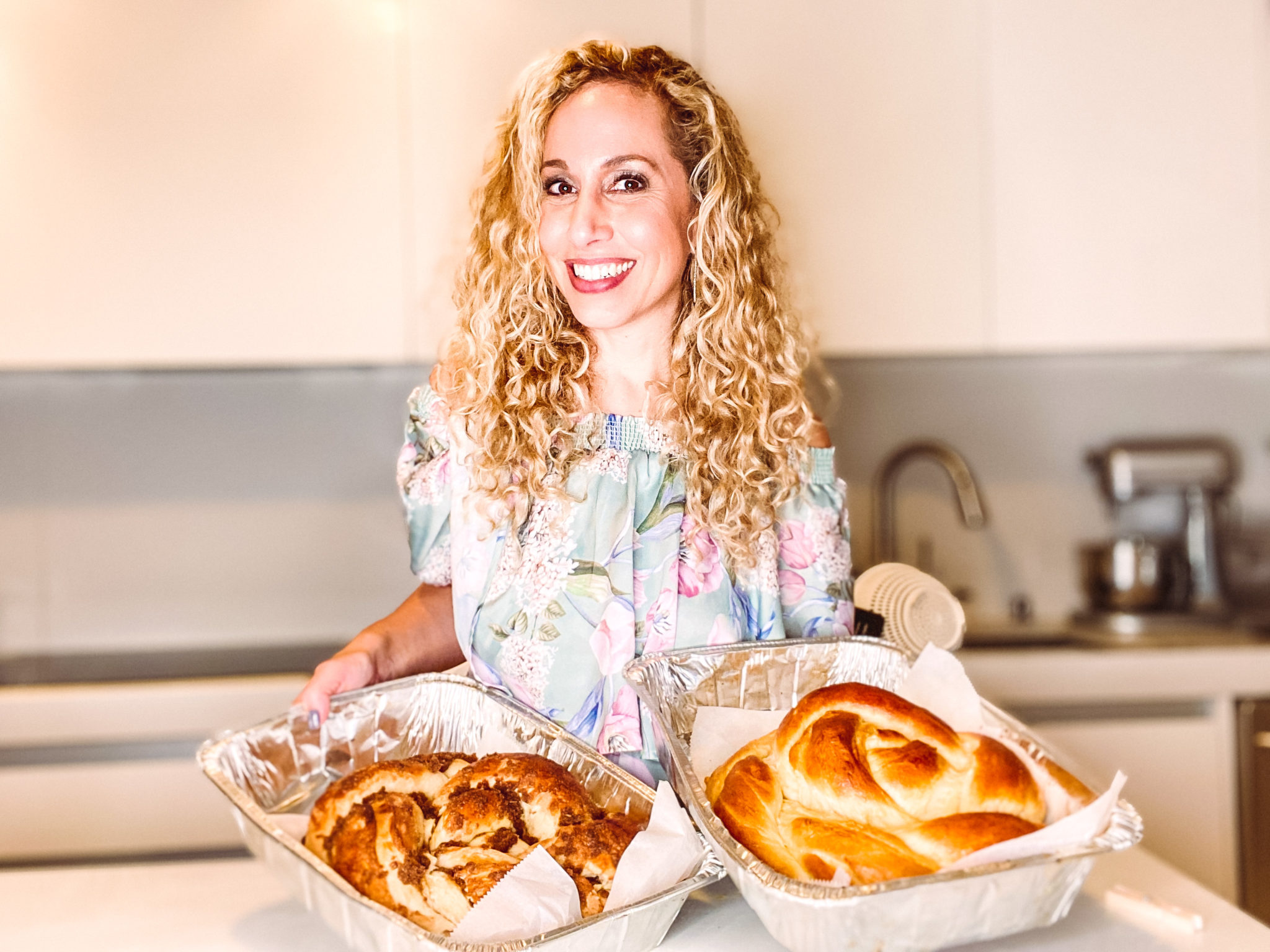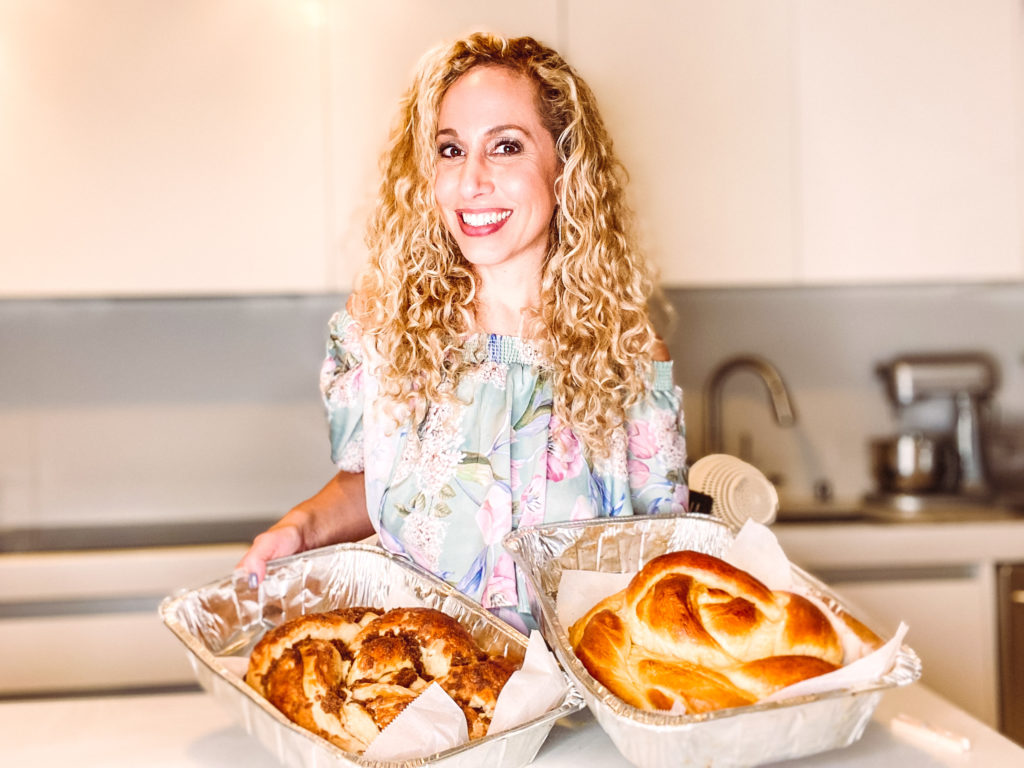 How to make a round challah
I know sometimes it is easier to see than to read an explanation, which is why I made this video . It shows you step by step how to make a round challah for Rosh Hashanah.
There are other methods that vary in complexity. Some do a long traditional braid and then roll the braid inward to form a circle. Just do whatever works for you.
Foolproof challah recipe
I tweaked my family's favorite challah recipe for added sweetness during Rosh Hashanah. You can also add raisins. Pro tip: make sure you let the dough rise in a warm place. I like to warm up the oven, turn it off and then let the dough rise in there.
INGREDIENTS
1 1/2 tablespoons active dry yeast (1 ½ packages)
3/4 cup honey plus 1 tb sugar
½ cup vegetable oil, more for greasing bowl; I used Canola.
5 large eggs (1 for egg wash)
1 tablespoon salt
8 to 8 ½ cups all-purpose flour
1 3/4 c lukewarm water
INSTRUCTIONS
In a large bowl, dissolve yeast, honey and 1 tablespoon sugar in 1 3/4 cups lukewarm water. Water has to be warm and not hot. Let it rest a few minutes and see if yeast starts foaming. If it does, move to step 2.
Whisk oil into yeast, then beat in 4 eggs, one at a time, with remaining sugar and salt. Gradually add flour. Once dough becomes heavier and holds, start kneading. You may use a mixer with a dough hook for both mixing and kneading.
Turn dough onto a floured surface and knead until smooth. If it's too sticky, add a little flour. If it's too dry, add 1 teaspoon of oil.
Grease a clean bowl and put dough in it. Cover with a damp dishtowel, and let rise in a warm place for 1 hour, until almost doubled in size. Tip: while mixing the dough, turn on the oven to 300 F and turn off when you start kneading. Let dough rise in the oven or right next to it.
After first leavening, punch down dough, cover and let rise again in a warm place for another 30 minutes.
Depending on the size desired, dough will allow you to make 2 big round challot . After the second rise, I separate the dough into 4 balls. Then I roll them into long strands. If you feel each ball of dough is too dry, wet your hands before rolling each strand.
Braid each challah. For this easy round challah, I simply use two strands and do a simple twist.
Then, I take the twisted strands and roll them inwards to form a circle shape. I tuck the end underneath and pinch it a bit.
Place braided loaves on a greased cookie sheet or baking pan. I also like to line the pan with parchment paper.
Beat remaining egg, add a teaspoon of honey, and brush the egg wash on loaves. You may add sugar on top to make this challah even sweeter,
Let rise another 20-30 minutes. Add more egg wash.
Preheat oven to 350 degrees F. Add more egg wash to the braided loaves.
Bake for 22-27 minutes. Each oven is different so please monitor closely. Insert toothpick in the middle of your challah; if it comes out clean, your bread is ready.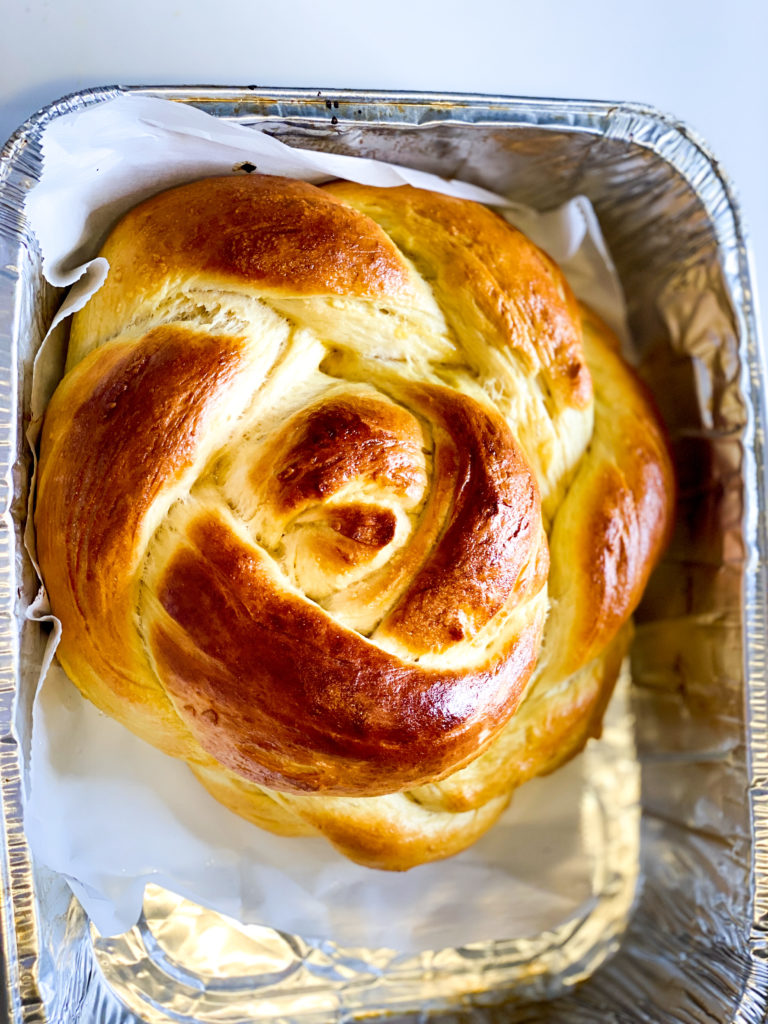 This challah recipe makes your house smell like a bakery in minutes! If you have any leftover challah and apples, make sure to make this French Toast recipe.
To everybody celebrating L'Shanah Tovah Umetuka! Wishing you a sweet and happy new year.