Sky Zone: fun for the entire family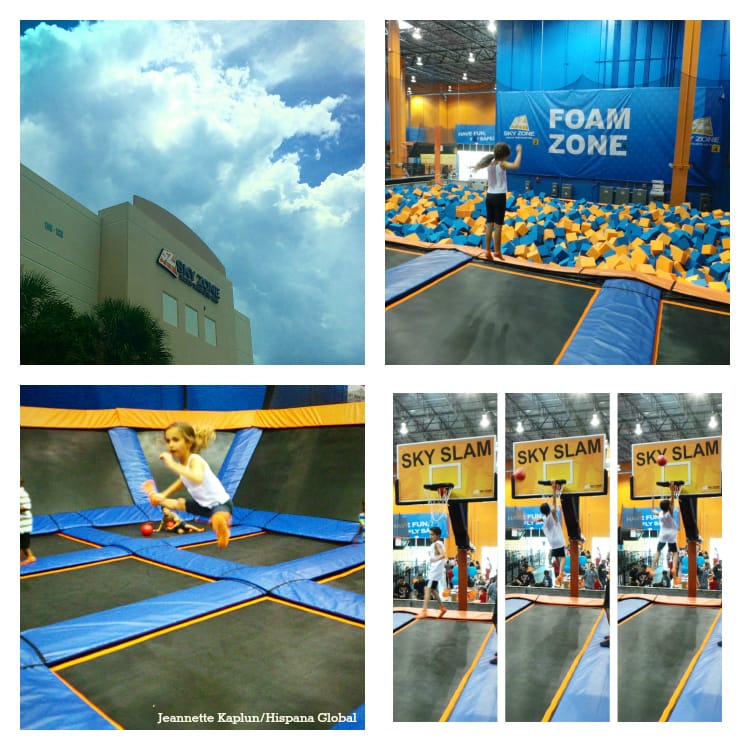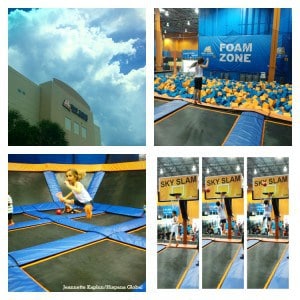 If you're looking for a safe and fun plan for the entire family that will also help everybody stay active, don't miss Sky Zone, especially the Fort Lauderdale location. Keeping kids entertained is no easy feat, especially when the weather in South Florida can be totally unpredictable, but indoor trampoline parks such as Pompano Beach's Sky Zone makes it extremely easy. The facilities are pretty new (this location opened in March), clean and offer areas for different age groups.
My family and I personally discovered this fun place after being invited to review it. I have to say I was thoroughly impressed by how much the staff cares about safety, which as a parent is always reassuring.  You are required to purchase and wear special Sky Socks ($2), which have protective gripping material and may reused during future visits. To save time, you can book online and even sign the required waivers. There are several options, depending on how much time you want to spend jumping (you can buy passes in 30 minute increments), and parents are welcome to use the trampolines if they also purchase time, or may choose to observe. They can also eat or drink something while the kids burn off some energy.
Once my kids starting exploring, they didn't stop. They loved jumping, playing dodge ball or diving into the foam pit, which is filled with 10,000 foam cubes. I decided to test the trampolines for myself and realized what a great workout it is. It's fun, too! That's why Sky Zone has fitness classes three times a week in which you pay per class and can get a great cardio workout.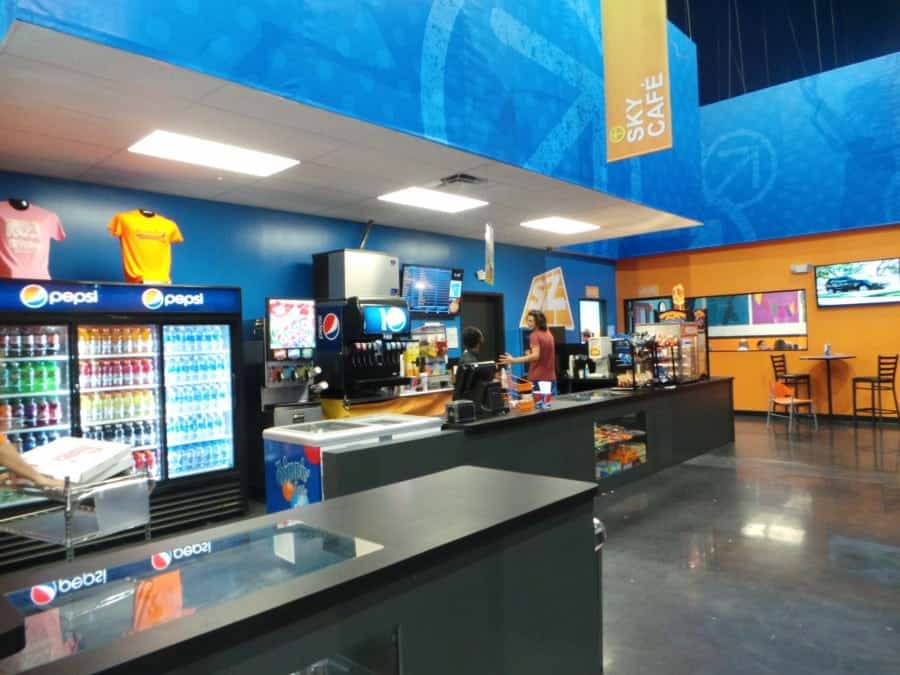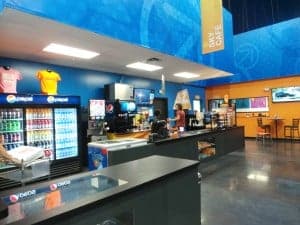 This location also offers party and corporate packages. They have three rooms that can accommodate different groups, from small to fairly large. Weekends can get quite busy, so plan in advance! Packages for 10 guests start at $299.
There are several promotions at any given time, so make sure to check out their deals section or Groupon for special discounts. Currently, passes can be purchased at a special discount and there's also a $199 Groupon promotion for a birthday party for up to 10 kids, redeemable Tuesday through Sunday.
More information:
SkyZone Fort Lauderdale
1834 Southwest 2nd Street
Pompano Beach, FL 33069
954-417-3999