How To Replicate Ariana Grande's Ponytail Step-By-Step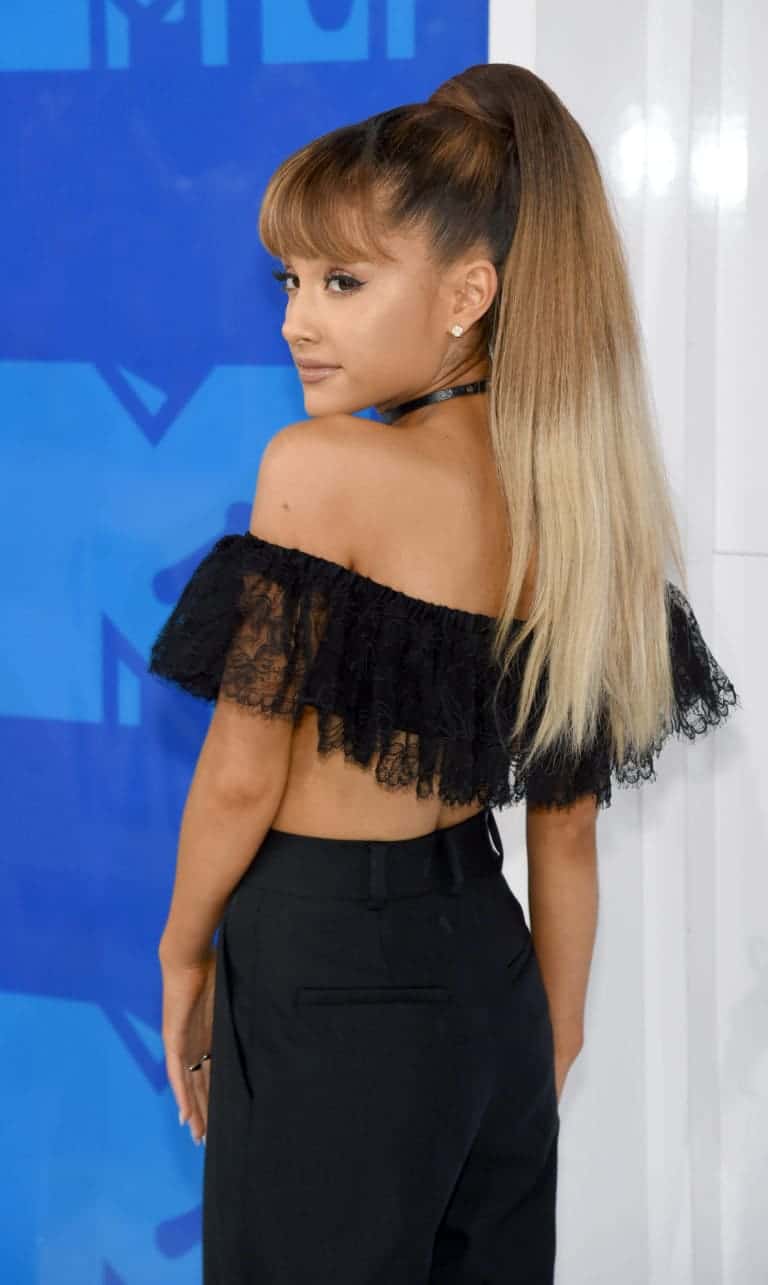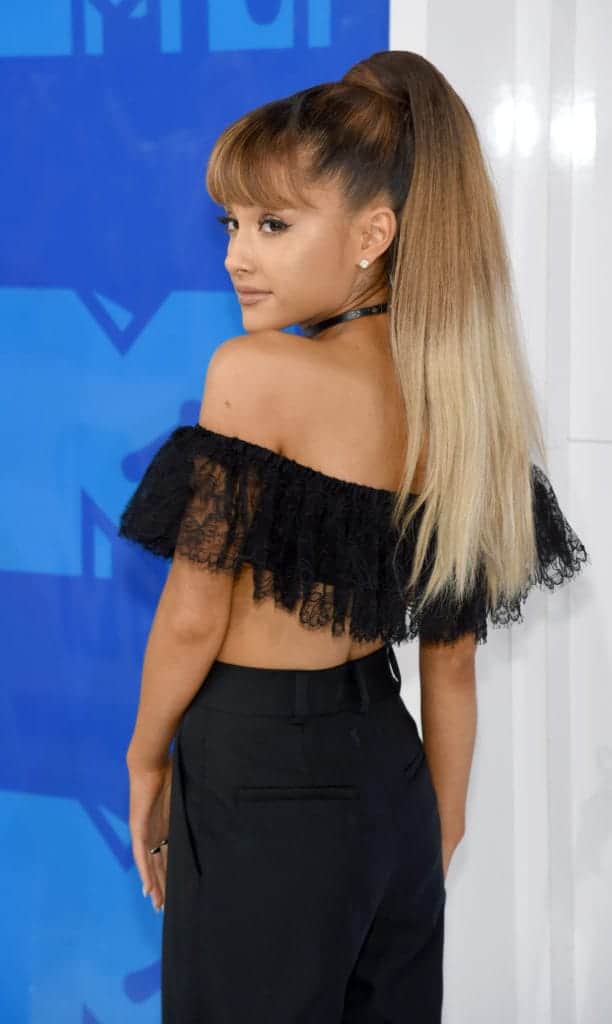 At the 2016 MTV Video Music Awards, or VMAs, Ariana Grande once again showed off her signature hairstyle: a high ponytail. Ariana Grande's stylist, Aaron Light, used various products from the Matrix Style Link line to create a new twist on her classic pony. "Tonight's look is a continuation of this classic, chic style that works for everything,"  said Light.
Want to replicate Ariana Grande's look at home? Here are the step-by-step instructions on how to do her high ponytail:
Start by applying a small amount of Matrix Style Link Blow Out Big Queen* to damp hair.  Blow dry bangs with 1 inch round brush and then place them in a 1 inch roller. TIP: If you don't have rollers,wrap the hair around your finger and secure with a clip or bobby pin. Blow dry the rest of the hair so it is silky and smooth.
Brush hair into a high pony tail on the top of the head and secure with a hook bungee. This will create a tight pony tail with no slippage. For thick hair, use two bungees.
Spread a dime size amount of Matrix Style Link Shape Switcher onto finger tips and brush hands backward from the hairline to the pony tail to smooth any bumps and secure flyaways. Repeat with a barbering brush for extra smoothness.
Wrap a small piece of hair around the bungee and secure with a bobby pin. Spray pony tail with Matrix Style Link Mineral Rough Me Up Salt Infused Spray for texture. Remove roller from bangs and smooth as desired
To finish the look, take a few random pieces from the pony tail and using a crimping iron, crimp the hair from top to bottom. TIP: Dust finger tips with Matrix Style Link Mineral Booster Texture Booster and lightly run through sections before crimping for extra texture and volume.
Did you like her look for the VMAs? What do you think of her tricolored mane?