Duck Tales Premieres August 12 And Your Kids Will Love It. Hamilton Fans, Too!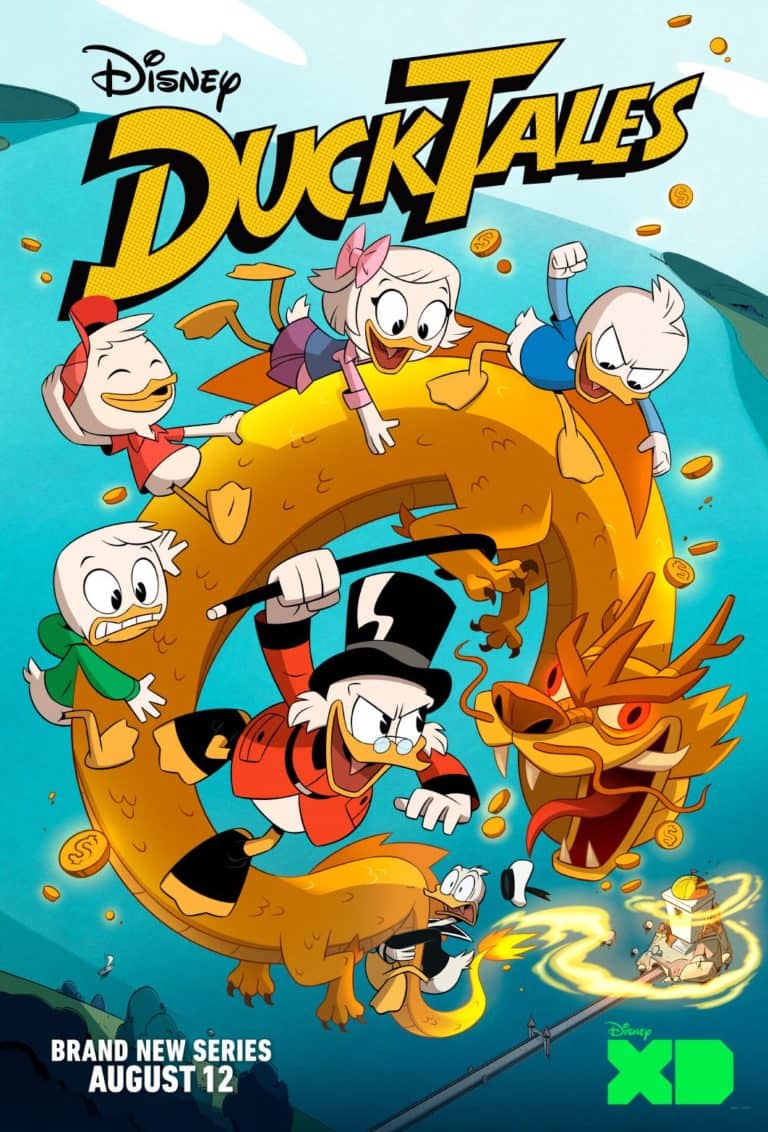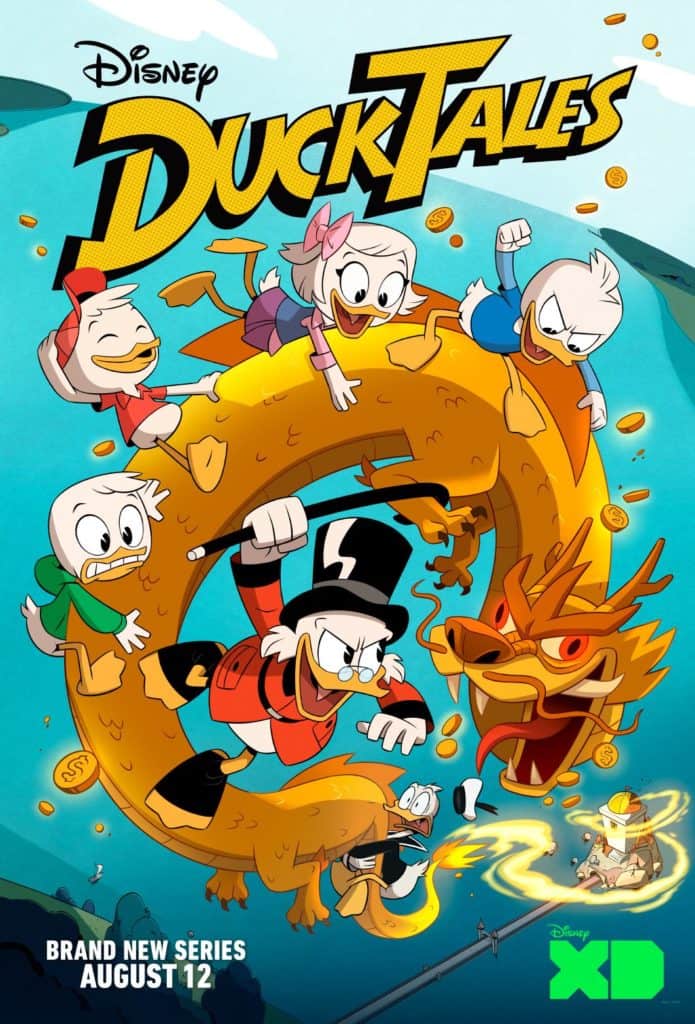 Great adventures never go out of style, especially when they are full of quirky humor as is the norm in Duck Tales. This Disney classic has been updated, so fans (young and not so young) will soon be singing "Duck Tales woo-oo!" as the new television movie premieres August 12.
The one-hour premiere episode will be presented for 24 consecutive hours on Disney XD. Then, the series will debut with two new episodes Saturday, September 23 (7:00 a.m., 11:00 a.m., 2:00 p.m., 5:00 p.m., 8:00 p.m., 10:30 p.m. EDT/PDT). Each will also be available on the Disney XD app and Disney XD VOD on these same dates. I got to see a preview at the D23 Expo a few weeks ago and I laughed so hard! It was true to the original but had modern touches that tell you it's been updated.
Executive Producer Matt Youngberg says he and co-producer Francisco Angones were terrified of not getting the story or the tone right. "We love Duck Tales so much that the only thing we want is to present a Duck Tales to a new audience that gives the audience the same feeling that we had," he explains. "It's a real labor of love for us." They also wanted to make sure the series still had a hand drawn feeling to it. "It was really important for us to, to kind of pay homage to where it came from," explains Youngberg.
For Francisco Angones, authenticity is key. "Every time we go to a different location, we always want to try to be authentic," he says. "If we go to Egypt, we are going to try to find Egyptian voice actors. If we go to China, we're going to try to find Chinese voice actors to bring that extra level of interesting diversity and authenticity, and present a world that kids actually see around them every day."
The best news is that Duck Tales will truly be international. It will be available in 34 languages in 162 countries on Disney XD channels and Disney Channels worldwide.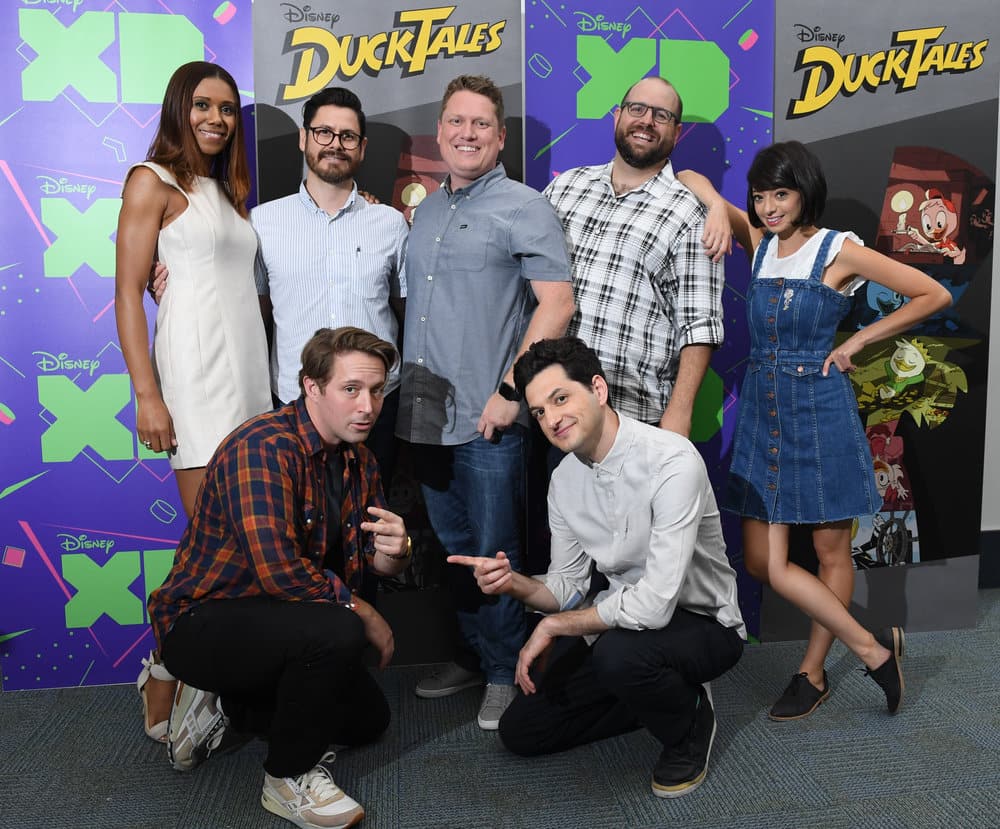 What is the new Duck Tales about?
Featuring a distinct animation style inspired by the classic Carl Barks' comic designs, Duck Tales chronicles the high-flying adventures of Duckburg's most famous trillionaire Scrooge McDuck, his mischief-making triplet grandnephews – Huey, Dewey and Louie, temperamental nephew Donald Duck and the trusted McDuck Manor team: big-hearted, fearless chauffer/pilot Launchpad McQuack; no-nonsense housekeeper Mrs. Beakley; and Mrs. Beakley's granddaughter, Webby Vanderquack, resident adventurer and the triplet's newfound fierce friend.
The story unfolds as Donald Duck reluctantly takes Huey, Dewey and Louie to the home of their reclusive great-uncle Scrooge McDuck. Enthralled by their once-legendary great-uncle and the wonder of McDuck Manor, the triplets and Webby learn of long-kept family secrets and unleash totems from Scrooge's epic past, sending the family on an adventure of a lifetime to the Lost City of Atlantis.
A truly stellar voice cast
If you were already excited for Duck Tales, wait until you find out about the incredible voice cast. Among its stars are David Tennant ("Doctor Who") as Scrooge McDuck, Danny Pudi ("Community") as Huey, Ben Schwartz ("Parks and Recreation") as Dewey, Bobby Moynihan ("Saturday Night Live") as Louie, Kate Micucci ("Garfunkel and Oates") as Webby Vanderquack, Beck Bennett ("Saturday Night Live") as Launchpad McQuack, Toks Olagundoye ("Castle") as Mrs. Beakley and Tony Anselmo ("Mickey Mouse") as Donald Duck.
That's not all. Recurring guest voices include Lin-Manuel Miranda (yes, that Lin-Manuel!) as Duckburg's favorite hero Gizmoduck (his alias is Fenton Crackshell-Cabrera), Allison Janney ("The West Wing") as Scrooge's old flame Goldie O'Gilt, Margo Martindale ("The Americans") as the ruthless villain Ma Beagle, Paul F. Tompkins ("Bajillion Dollar Propertie$") as lucky duck Gladstone Gander, Kimiko Glenn ("Orange Is the New Black") as well-traveled teen Lena, Jim Rash ("Community") as mad scientist Gyro Gearloose, Josh Brener ("Silicon Valley") as tech billionaire Mark Beaks, Keith Ferguson ("Gravity Falls") as Scrooge's archenemy Flintheart Glomgold, Eric Bauza (Marvel's "Ultimate Spider-Man") as Beagle Boys and Corey Burton ("Star Wars Rebels") as scientist Ludwig Von Drake.
How Lin-Manuel Miranda became a superhero
If you're wondering how they were able to get Lin-Manuel Miranda, you will love this story. When Francisco Angones was creating a main superhero character, he wanted him to be Latino, because he only found one (Vibe) when he was growing up. For him it was personal: he wanted to give his own children a Latino superhero. So Fenton Crackshell-Cabrera was created and Francisco imagined Lin-Manuel Miranda playing him but never thought he would get him. He wrote him a personal letter anyway and it turns out that not only was Lin-Manuel a fan of the original Duck Tales, but Francisco´s earnest words made him cry.
As a Latina mom, this makes Duck Tales even better, richer, and touched me so much. I hope you tune in on Disney XD and find out for yourself what a great series it is.
Disclosure: I was invited by Disney to cover the D23 Expo and was able to interview Matt Youngberg and Francisco Angones, but I did not receive any compensation for my posts.