All New Duck Tales Is Coming To Disney XD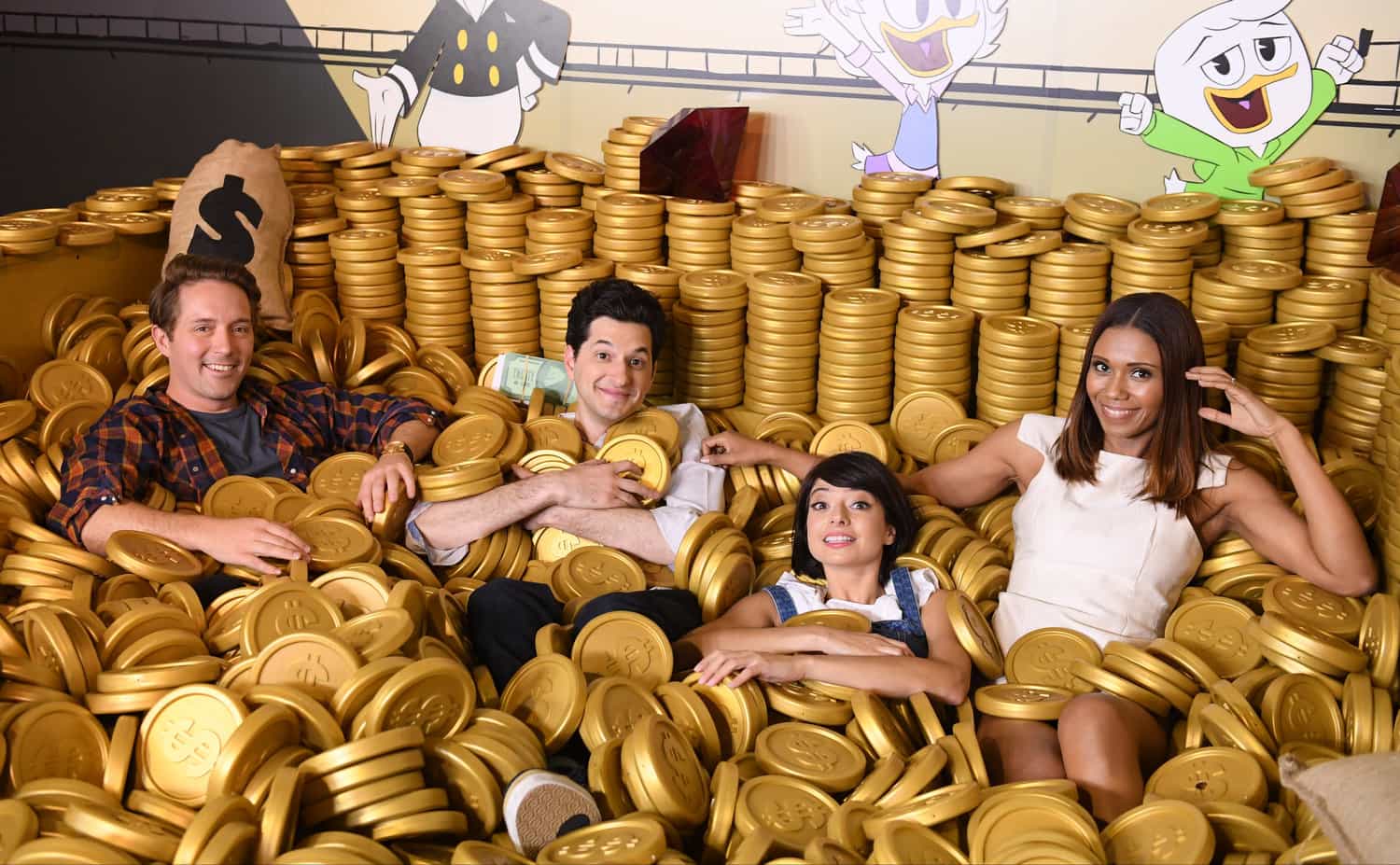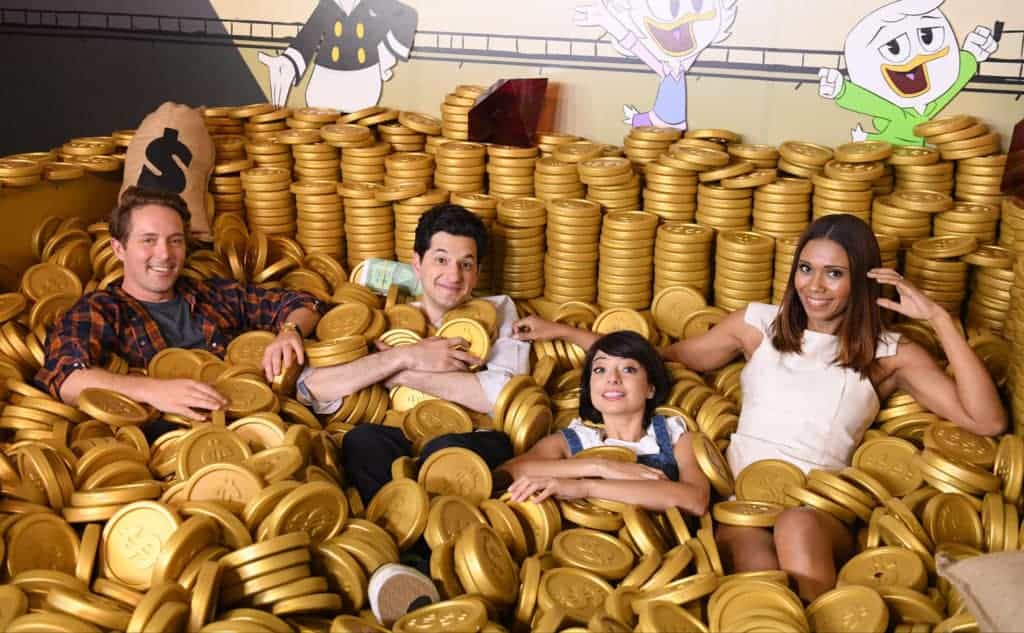 Duck Tales. Woo ooo!
That theme song is stuck in my head, just like it was years ago. If you don't remember it, here it is…
After learning Duck Tales is coming to Disney XD, it brought back so many memories. I remember reading the Donald Duck comics with my grandfather and imagining how it would be like to dive into Scrooge McDuck's money bin. I was growing up in Chile, so I knew him as Rico McPato, but he was just as annoying as his English-speaking version. Many years later, it became a beloved TV show.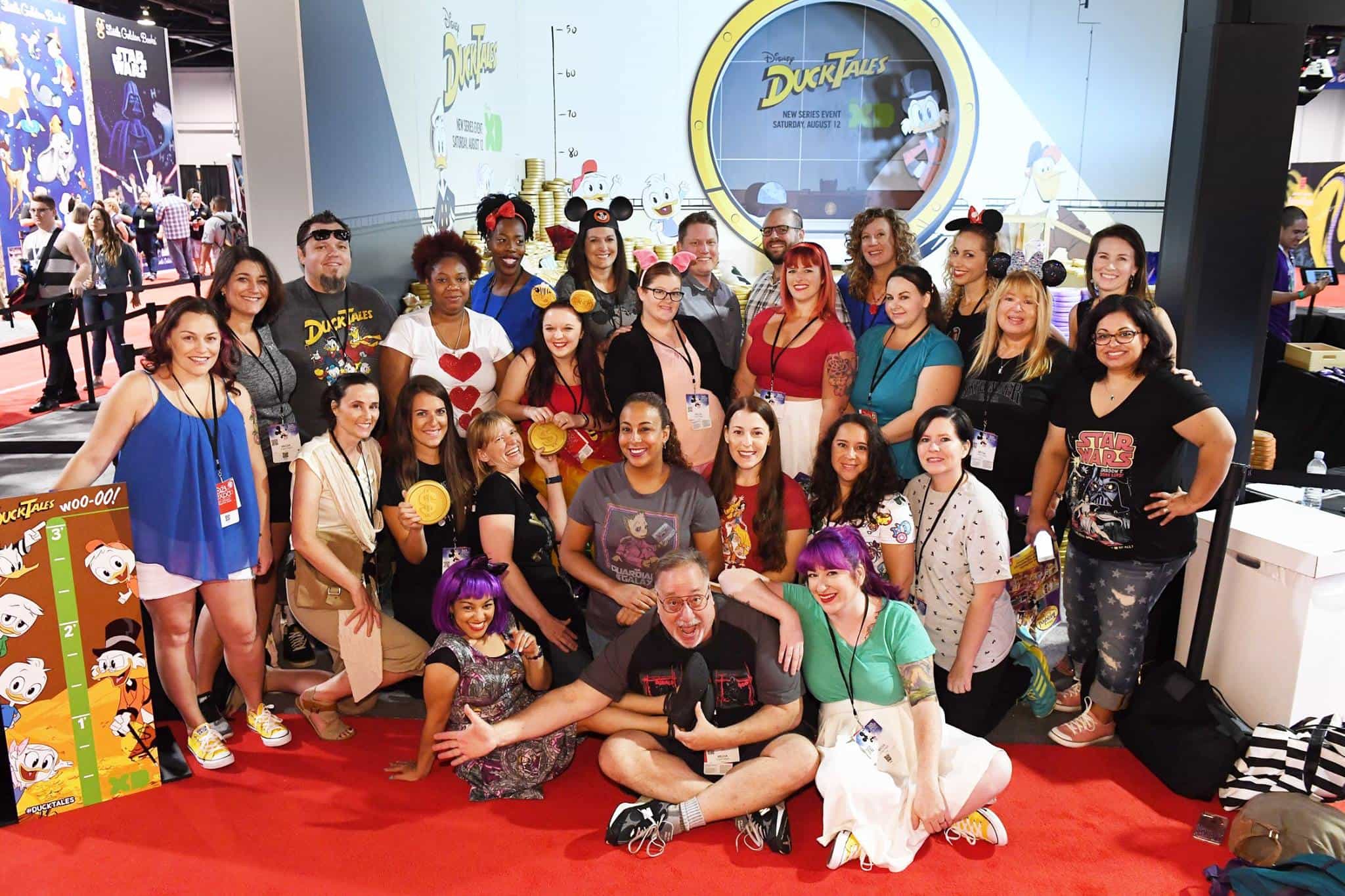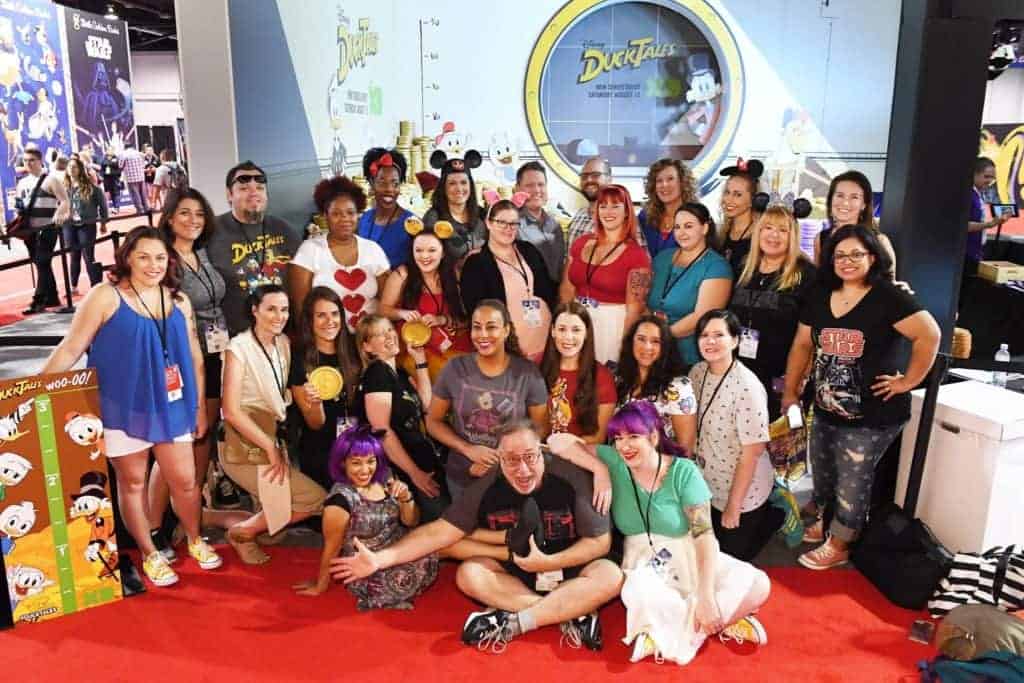 A few days ago I was able to fulfill a childhood dream. I jumped into Scrooge's money bin while I explored D23 Expo. Since I was "Disneybounding" inspired by Minnie, I decided to jump while preserving my dignity.
The all new Duck Tales is an animated comedy adventure that parents and kids will enjoy. It will premiere in a one-hour television movie to be presented for 24 consecutive hours, Saturday, August 12 (beginning at midnight EDT/PDT), on Disney XD. Then, the series will debut with two new episodes Saturday, September 23 (7:00 a.m., 11:00 a.m., 2:00 p.m., 5:00 p.m., 8:00 p.m., 10:30 p.m. EDT/PDT). Each episode will also be available on the Disney XD app and Disney XD VOD on these same dates. The cast and producers were at D23 Expo. Stars Ben Schwartz (Dewey Duck), Kate Micucci (Webby Vanderquack), Beck Bennett (Launchpad McQuack), and Toks Olagundoye (Mrs. Beakley) participated in a panel with executive producer Matt Youngberg, co-producer/story editor Francisco Angones and art director Sean Jimenez. Soon I'll be sharing my interview with the producers.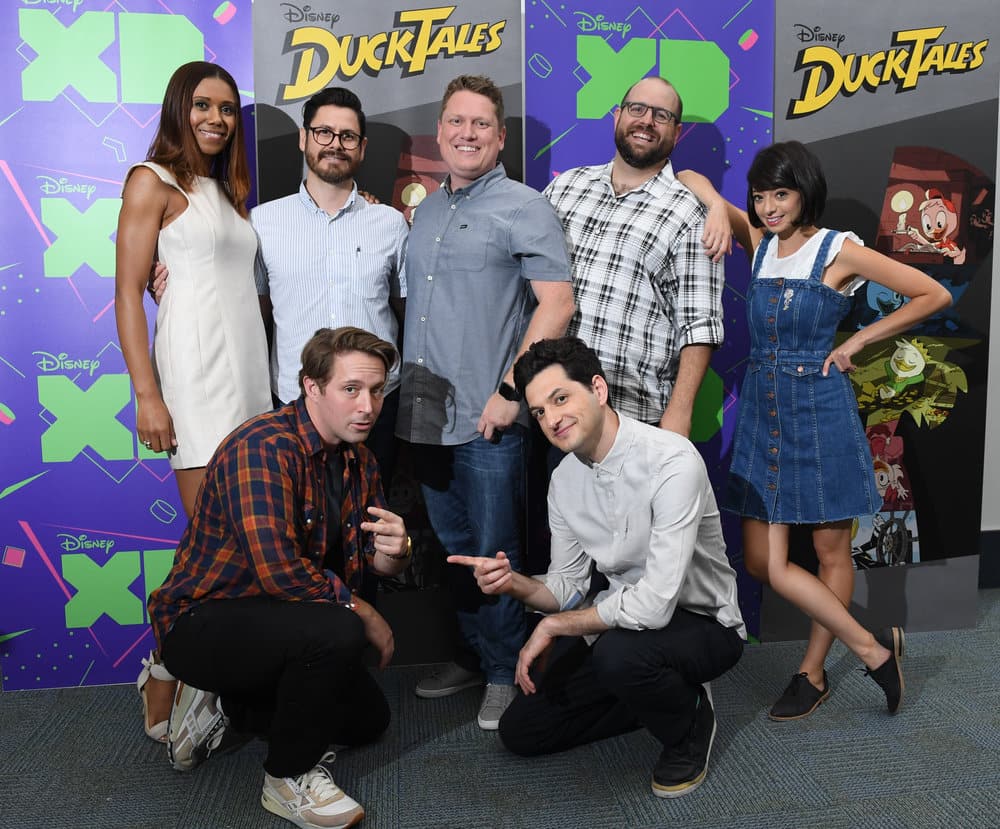 What other TV shows are you excited to watch with your kids this fall?
Disclosure: I attended the D23 Expo invited by Disney. I did not receive compensation for any of my posts.