How To Make Haunted Mansion Cupcakes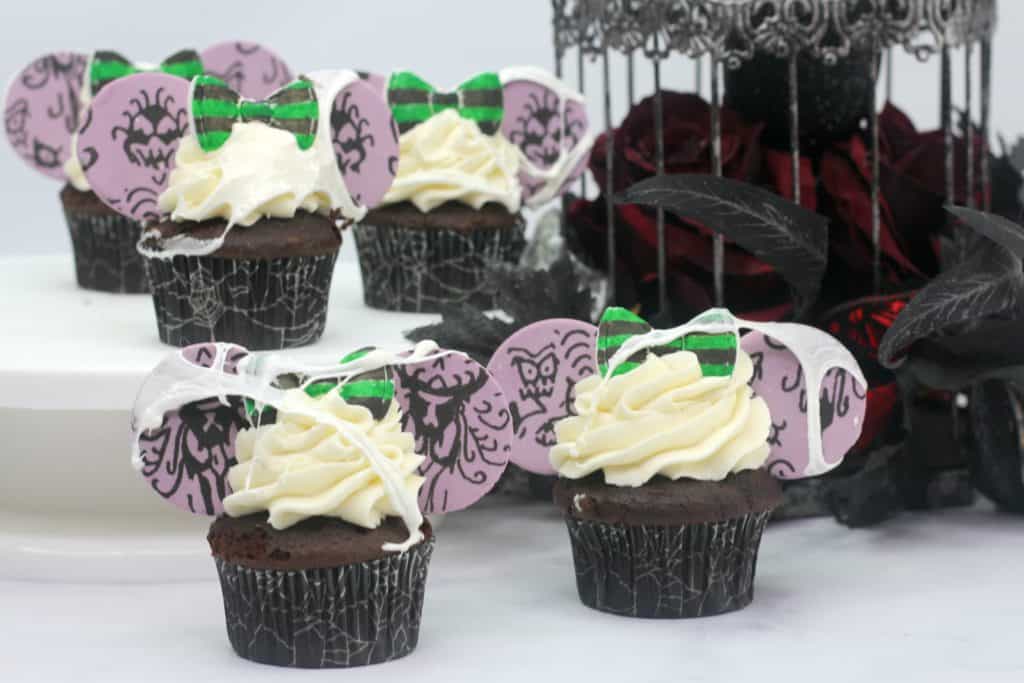 When I thought of all my Disney fans and favorite rides, I couldn't help but want to combine my love for Minnie Mouse with one of my favorite rides: Haunted Mansion. Well, these Haunted Mansion cupcakes managed to do exactly that so you can frightfully delight anybody with a sweet tooth. They will look so cute at any Halloween party!
To save time, I recommend making the chocolate cupcakes with a box mix. The decoration process takes a bit of effort and time, but I promise your dedication will pay off.
How To Make Minnie Fondant Ears and Bows
Ingredients
1 container of purple fondant
1 container of white fondant
1 black edible marker
1 green edible marker
1 purple edible marker
1 Wilton bow fondant mold
4 inch round fondant cutter
Directions
Sprinkle powder sugar onto cutting board and spread around.
Remove purple fondant from container and place onto cutting board
Coat fondant with powder sugar and roll out onto the cutting board into a flat 1/2 inch disk
Using the 4 inch round cutter, cut out 24 circles
Place cut circles onto the cookie sheet and allow to dry for 1 hour
Using the black edible marker, draw out the wallpaper onto the fondant circles.
Allow to dry.
Making the bow directions
Remove the white fondant from the container and pinch off about 1 tbsp of fondant
Mold the white fondant into the small bow mold
Remove and place onto a cookie sheet to dry
Continue steps for 11 more bows.
Allow the bows to dry for 1 hour
Once the hour is up, using your green and black edible marker, draw and color horizontal lines on the bows
Allow to dry for 1 hour.
Chocolate Cupcakes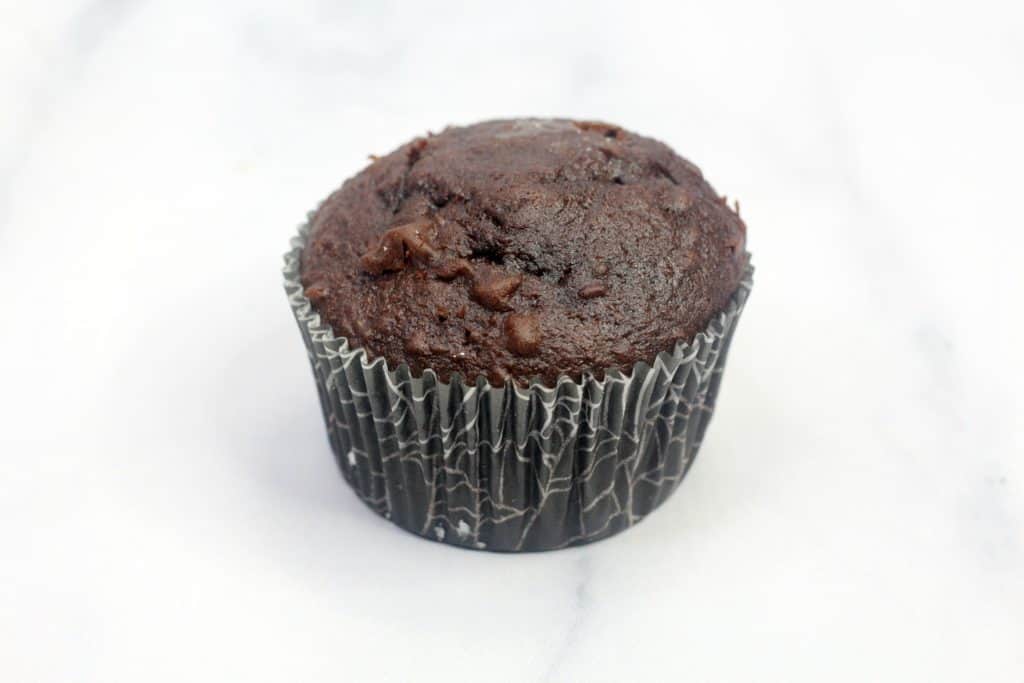 Makes 24 cupcakes
You will need:
1 box chocolate cake mix and ingredients as listed on the back of the cake mix box
Muffin pan
Cupcake liners
Electric mixer/ mixing bowl
Directions:
Preheat oven as per directions on the box,
Put the liners in the muffin pan. Set aside.
Following the directions add ingredients.
Mix all ingredients as instructed.
Fill cupcake liners 2/3 full.
Put in the oven and bake for 22 minutes.
Check for doneness. ( Insert a toothpick into the center of a cupcake, it should come out clean.)
If they are not done, check again every three minutes until they are done.
Remove from oven and allow to cool.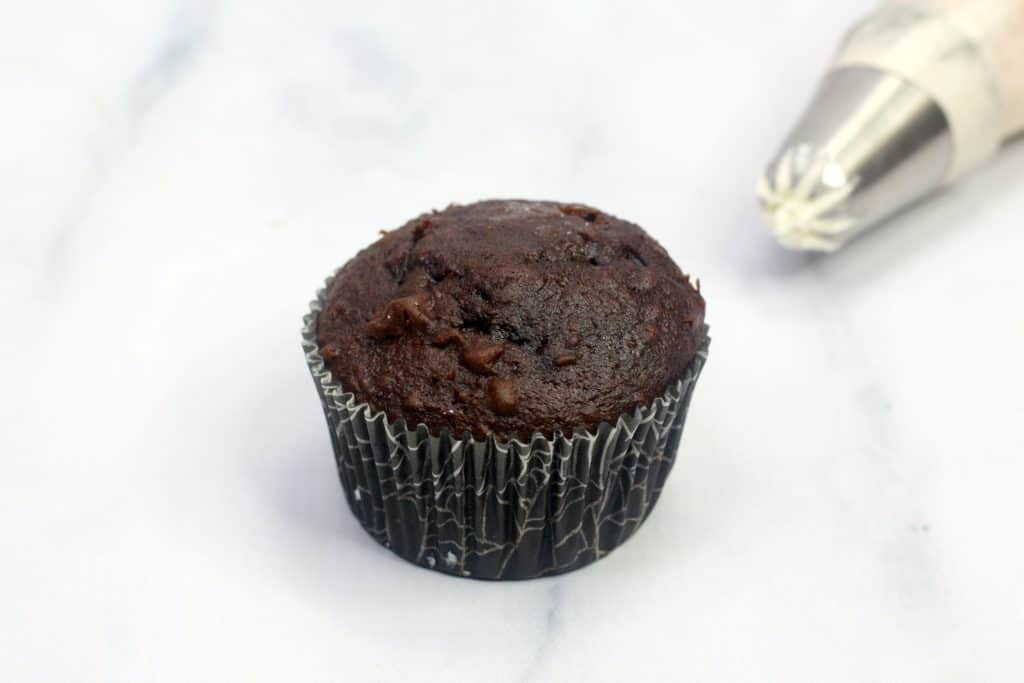 How to make Vanilla Frosting
Ingredients:
3 C unsalted sweet cream butter, softened
6 C powdered sugar
5-7 tbsp. heavy whipping cream
2 tsp. vanilla extract
1 large piping bag with large star tip
Frosting Directions:
Using a standing mixer combine the butter, powdered sugar, heavy whipping cream, vanilla, and mix on medium speed until combined and smooth
Pipe frosting onto the top of the cupcake
Decorating Directions:
Place one "ear" on either side of the frosting
Place the bow in the middle of the frosting
How to make a Marshmallow Spider Web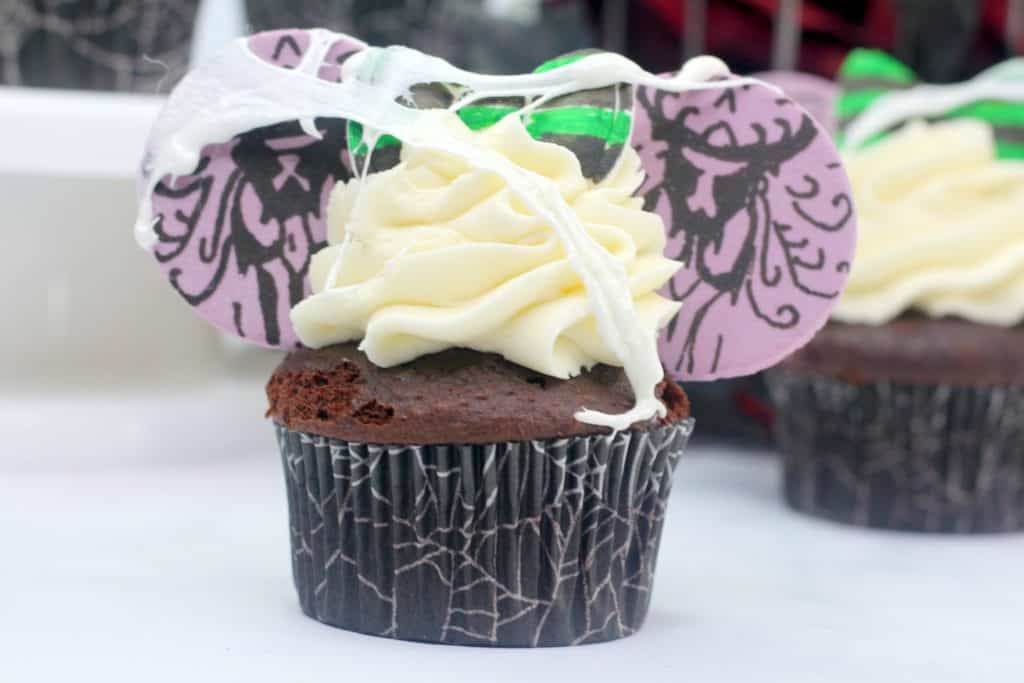 Ingredients:
3 Jumbo marshmallows
1 Microwave Safe Bowl
Directions:
Place the bowl with the marshmallows in the microwave for 15 seconds intervals until puffed and melted
Stir with a spoon to deflate the marshmallows
Marshmallow Spider Web Decorating Directions
Scoop a little bit of melted marshmallow between your fingers and spread your fingers apart to make the marshmallow stringy.
Lay the marshmallow strings over and around the frosting and ears with your fingers, coating the frosting and ears to make it creepy looking.
Yes, I know it takes a lot of steps to make these adorably spooky Haunted Mansion Minnie Ears cupcakes, but it's totally worth it!