8 Healthy Crunchy Snacks Your Whole Family Will Love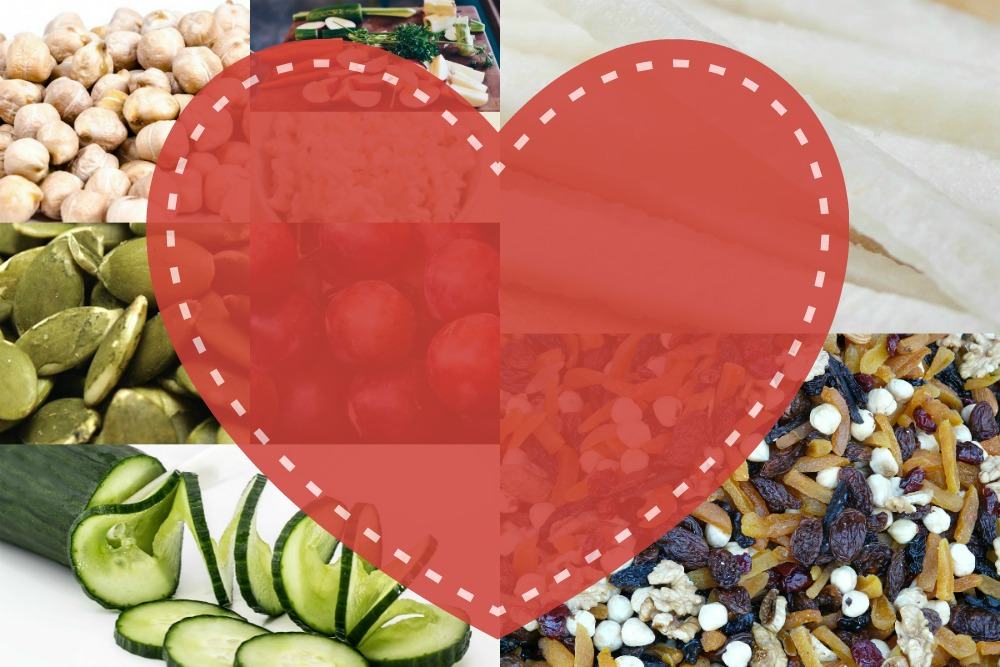 We are a family of snackers. Yes, we eat regular meals, but between meals it seems that everyone of us likes a little somthin' to tide us over until the next meal. We tend to like our snacks crunchy. Something about biting into crunchiness and chomping away is very satisfying. The problem is that store-bought crunchy snacks like chips are not very good for you, and should really only be a once in a while treat. So what's the mami of a crunchy snacking crew to do? Well, I'll tell you what I do. I keep healthy crunchy snacks on hand and ready to munch on.
Check out some of our favorites and next time you go to the store, stock up on these goodies that you won't have to feel guilty about feeding to the kids or yourself.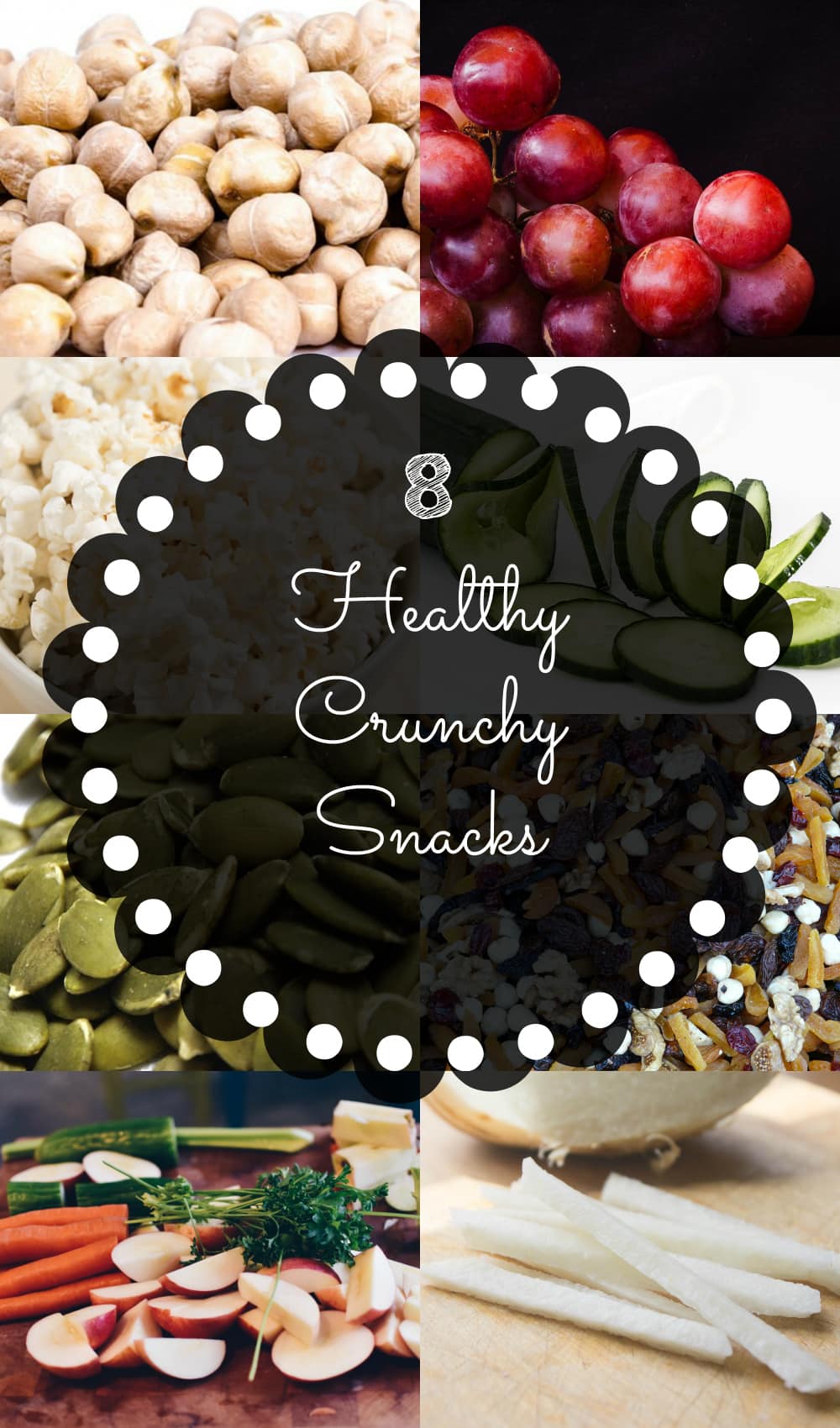 1. Jicama
As far as I am concerned, jicama is LIFE. My mother got me hooked on it as a child and I love it. Jicama is a root veggie that is around 86 to 90 percent water, which makes it low in calories, sugar and starch. I like to slice it up in little sticks and eat with powdered chile and lime. If your kids aren't into spicy foods, just serve it sliced up with nothing on it.
2. Cucumber
Cucumbers are low in calories and are a great way to stay hydrated since they are about 95 percent water. I like to slice them in rounds and sprinkle with chile and lime, but they taste great just as nature made them.
3. Chopped veggies
Chop up carrots, celery, bell peppers or broccoli and dip them in a low-fat, low-cal dressing. Pro tip: you can  make your own veggie dip out of plain yogurt by adding spices like pepper, garlic and onion powder.
4. Pepitas
It's important to keep portion size in mind when snacking on any type of nuts or seeds so stick to about ¼ cup of pumpkin seeds. They contain fiber, protein, antioxidants and the good for you kind of fats. Go with the unsalted kind to keep high levels of sodium from being an issue.
5. Air-popped popcorn
Popcorn is huge in my home. Opt for air-popped popcorn to avoid added fat. You can drizzle it with a tiny bit of olive oil and season lightly with salt and pepper. It has fiber and is so much better for you than chips.
6. Roasted chickpeas
You can turn a can of chickpeas into a tasty, crunchy and healthy snack. Chickpeas provide you with iron, folate and fiber. If you aren't sure how to roast them, you can check out these three simple roasted chickpea recipes from the Heart and Stroke Foundation.
7. Homemade trail mix
You could buy pre-made trail mix, but then you can't control what's in it and making your own trail mix is beyond easy. If you need some inspiration, check out our three easy trail mix ideas that you can make en un dos port res.
8. Frozen grapes
A big thank you to the Defeat Diabetes Foundation for turning me on to frozen grapes. They are a great treat when you are craving something cold and make a great alternative to sugary popsicles. All you have to do is rinse and pat them dry, put them on a single layer cookie sheet in the freezer until they are frozen, then transfer them into a plastic storage bag or the container of your choice.
What kind of healthy, crunchy snacks do you like to munch on?