10 Latina Moms You Should Be Following on Instagram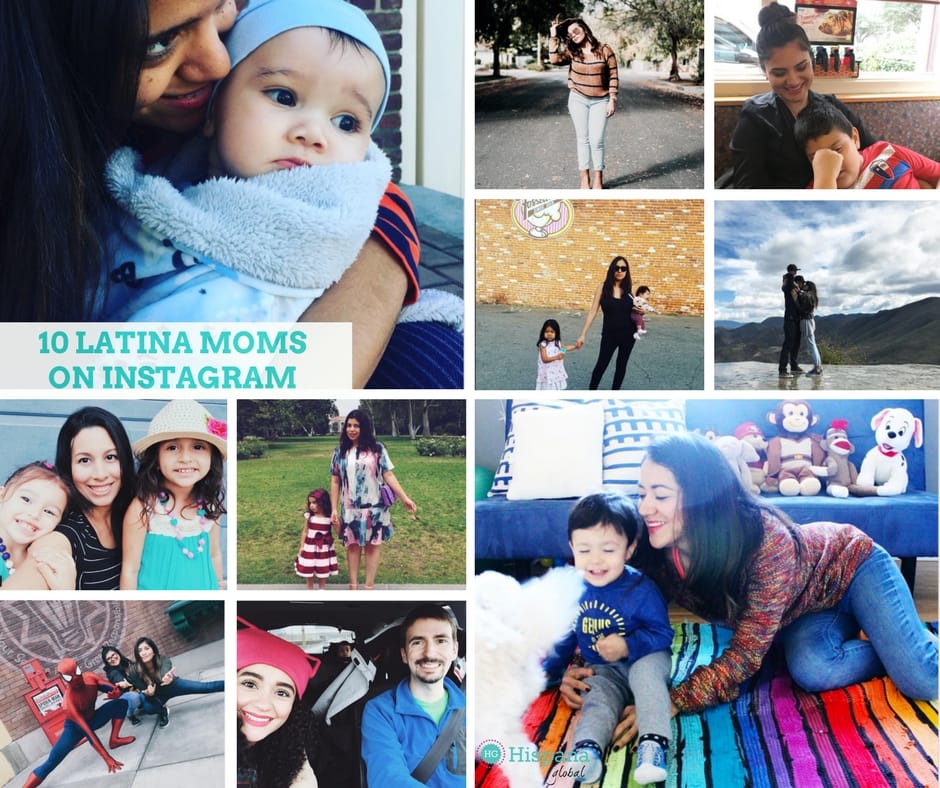 One of the things that hit me the hardest when I first became a mother is how isolated I sometimes felt. I was in this bubble of exhaustion and childcare. I yearned for a connection with other mothers going through the same thing, but I was too tired to even try. Thank goodness for the internet and my smart phone because I was able to find to feel connected to other Latina moms via Instagram.
As I nursed my baby to sleep, I could scroll through the feeds of fabulous Latina moms on Instagram and be inspired. Here are a few that I recommend:
Jay Miranda
https://www.instagram.com/p/BGicJK6gmym/
Effortlessly stylish mom-chic inspiration abounds on this mami's feed, reminding you that although yoga pants are dope they don't have to be your uniform.
You can find her @pinklip.
Elba Valverde
https://www.instagram.com/p/BPVzteqhBK1/
Need some color in your life, both literally and metaphorically? This is the feed for you. It's vibrant and joyful.
You can find her @elbavalverde.
Bricia Lopez
https://www.instagram.com/p/BOi_ZaxhxKr
Bricia and her family run Guelaguetza in Los Angeles, which Pulitzer Prize-winning food critic Jonathan Gold considers "the best Oaxacan restaurant in the country." This feed will leave you with an appetite for life.
You can find her at @bricialopez.
Paulina Lopez Velazquez
https://www.instagram.com/p/BQWJ_5XAut-/
Paulina is Bricia's sister, which really seems unfair because how can one family handle so much female fabulousness? Together these two moms host a fun, candid and often hilarious podcast called Super Mamás that you should definitely check out.
You can find her @iampaulinalopez.
Keila Leist
https://www.instagram.com/p/BPiNTszjday/
Reporting from the front line of motherhood in Milwaukee, Wisconsin, this feed is full of inspiration on all fronts whether it be food, family, beauty and life in general.
You can find her @keilalleist.
ALSO READ: My Instagram is not my life
Sujeiry Gonzalez
https://www.instagram.com/p/BQto6q-BAdd/
The mom behind this feed is a love guru, author and host of "Love Sujeiry: Dish Served Raw" on reVolver Podcasts.
You can find her @lovesujeiry.
Ana Cruz
https://www.instagram.com/p/BQtftsXFHUs/
This woman is all kinds of inspirational. She's a radio and TV host, blogger, single-mom extraordinaire, kickass immigrant and a survivor of domestic violence.
You can find her @anacruzradio.
Melanie
https://www.instagram.com/p/BMg9P0xDWRb/
The photography on this feed will make you want to up your picture taking skills. Luckily, Melanie has a blog where you can learn (among other things) how to take killer pics of your kids.
You can find her @thestoryoffive.
Claudia
https://www.instagram.com/p/BNchtG3A9kq/?
Serious eye candy alert! The fashion, the flair, the family and the photography are a treat to behold.
You can find her @thepennycloset_.
Ruby
https://www.instagram.com/p/BOlYZFLjTKl/
Placenta pills, parenting, pregnancy and a serious love of Los Angeles are on display.
You can find her @lamamacitablog.
What are some of your favorite Instagram feeds? Feel free to follow me @unknownmami,  @HispanaGlobal and its founder @Jeannette Kaplun, who is another Latina mom.