Marc Mero: An Unlikely Source of Inspiration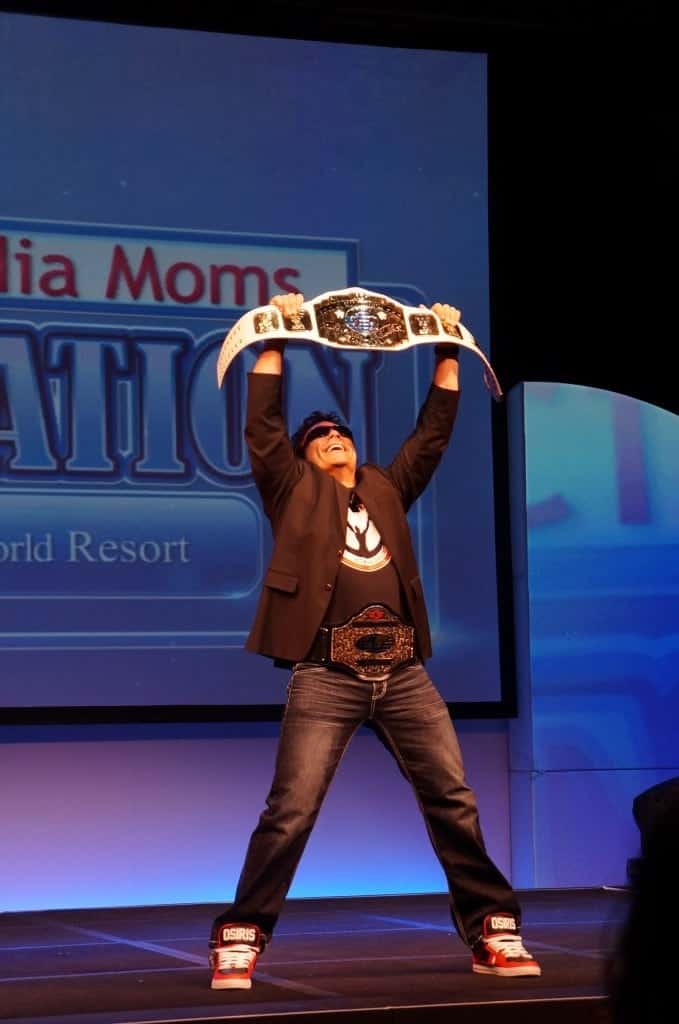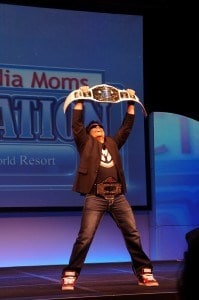 When Marc Mero walked on stage, I honestly had no idea I would end tweeting up a storm during his keynote presentation at Disney Social Media Moms. I am not a wrestling fan and I felt his grand entrance was a bit too much. However, I always try to keep an open mind, because you never know where you'll end up finding inspiration.
Thank goodness I did that. Although I do think his presentation is better geared to tweens and teens, it resonated plenty with me. Marc Mero spoke about his dreams, about his failures, about his losses and how he chose to be happy and live in moments. All the lessons he learned, he learned the hard way. His powerful words about bullying and what needs to be done so we don't fail those who are suffering also struck a chord, because too many children are suffering every day in silence until they feel they can't take it anymore.
Truth be told, I cried quite a lot while he spoke since he lost so many people he loved. His father walked out when he was a boy. His mother and siblings died. Many of his friends also died, either overdosing or taking their own lives. In the end, I even think it was too much and distracted from his powerful message of hope and overcoming difficulties and loss, but the fact is that Marc Mero has survived it all.
There were so many great moments in his speech. Here are a few quotes from Marc Mero that inspired me and I'm sharing them in case they inspire you:
"People will never forget how you made them feel."

"I don't live in time, I live in moments."

"Life is not about winning the race. Life is about finishing the race."

"Your friends are like elevators: they will either take you up or take you down."

"Putting your dreams and goals where you see them makes you take action."

"Happiness is the key to success and we all have that choice to make in life."

Marc Mero
He wanted to inspire us all to believe in dreaming, writing down your dreams and goals and then taking action to make them a reality. I also believe in that and I hope I never forget it.
Disclosure: I attended the Disney Social Media Moms Celebration in May, 2013. I paid for my conference fee and my family's expenses, and as part of the event we received access to special events, park tickets and other perks. All opinions are my own and have not been compensated in any way.