How to make Star of David cupcakes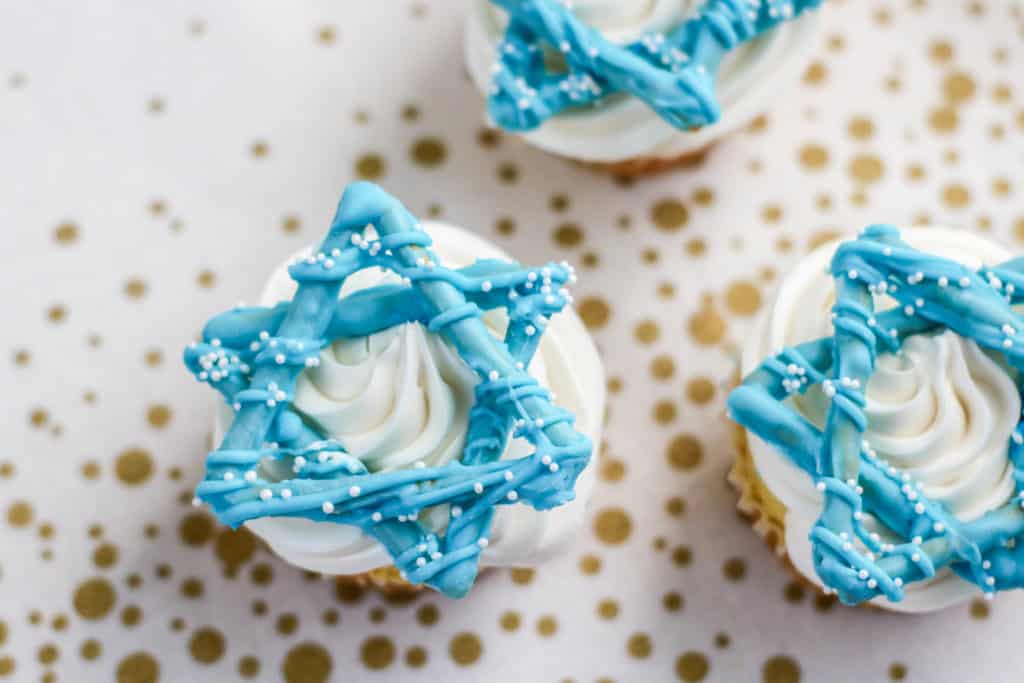 When it's time to celebrate Hanukkah or any other Jewish celebration, nothing is more perfect than these Star of David cupcakes. Children love them, and they are perfect for the classroom, as well.
To save time, I used store bought unfrosted vanilla cupcakes. You can also bake them at home and allow them to cool before you decorate them. If your child attends a Jewish Day School, remember to make sure the cupcakes, frosting, and all ingredients are Kosher!
Although Hanukkah inspired these cupcakes, you can also make them for Rosh Hashanah to celebrate the new year, a bris or a Bar Mitzvah.
How to make Star of David cupcakes
Ingredients
12 cupcakes (store bought or baked in advance)
1 to 2 cups vanilla frosting
6 pretzel sticks for each cupcake
You will also need: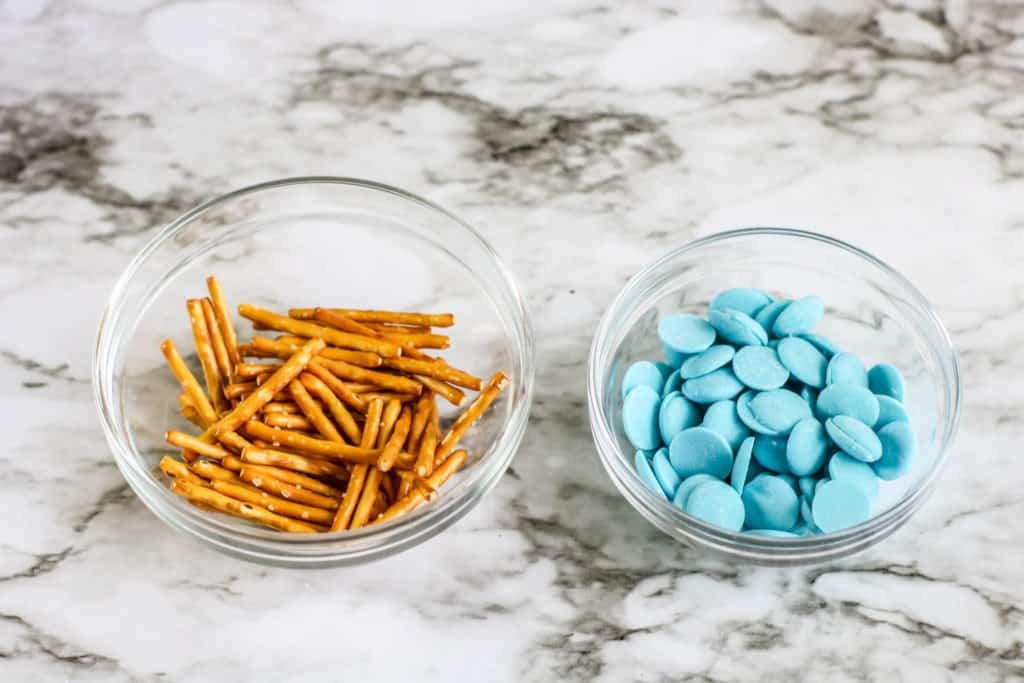 Instructions
Line a baking sheet with waxed paper.
Melt the candy coating according to package directions giving special care not to overheat the candy. If the candy coating is overheated, it will be too thick. You can add 2 teaspoons of vegetable shortening or coconut oil to help thin the candy but do not add any other type of liquid as the candy will seize and harden.
Toss each pretzel stick in the melted blue candy and then place it on the waxed paper to create triangles. Allow to dry completely.
Once the pretzels have dried, use a small amount of melted candy to attach one triangle over another triangle to create a star. If desired, transfer remaining candy melts to a piping bag. Snip the tip from the bag and drizzle the candy over the pretzel stars. Allow to dry completely.
Pipe vanilla frosting on each cupcake using an open star tip.
Gently lay a pretzel star on each cupcake.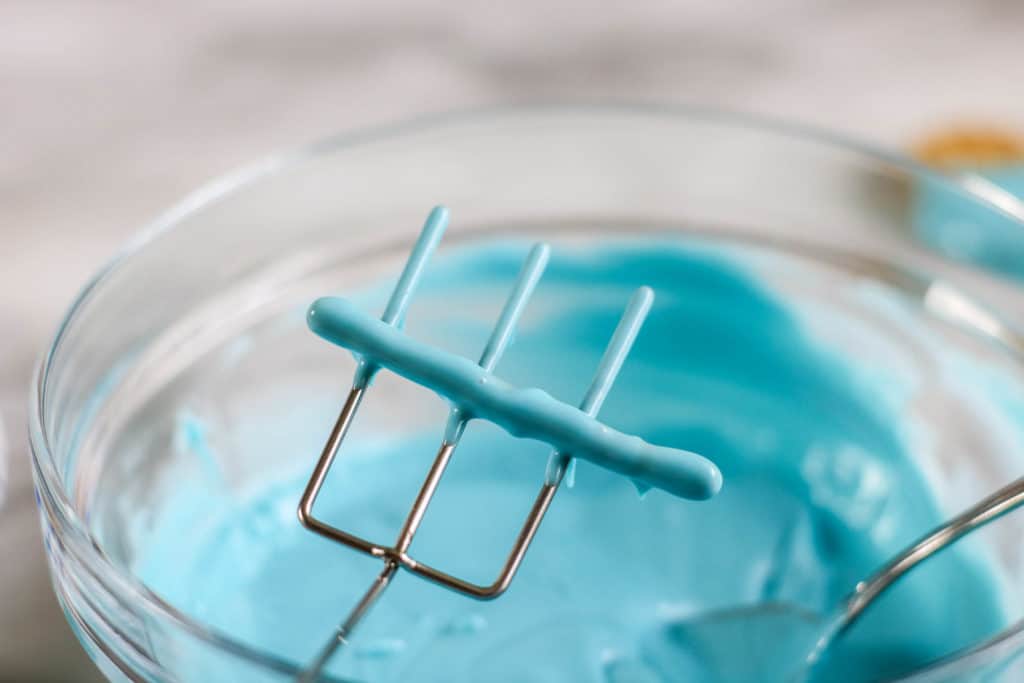 To make these Star of David cupcakes extra festive, you can also use white and blue cupcake or muffin liners.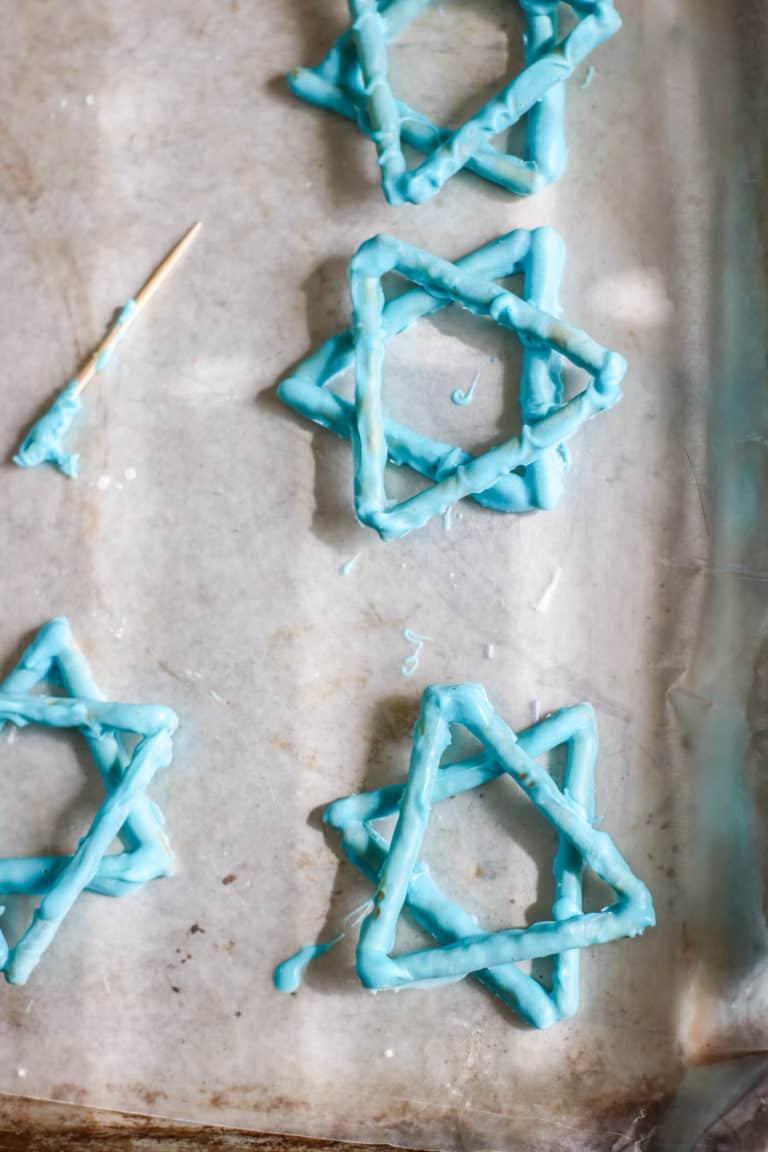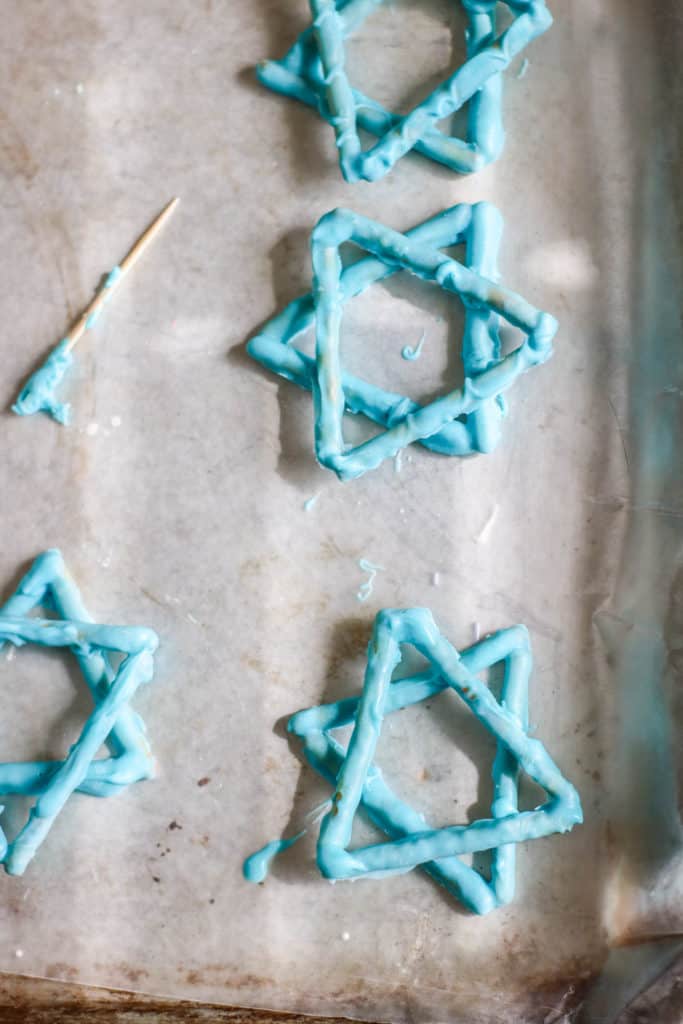 Another serving idea for Hannukah? Serve the cupcakes on a platter with gold coins or chocolate gelt.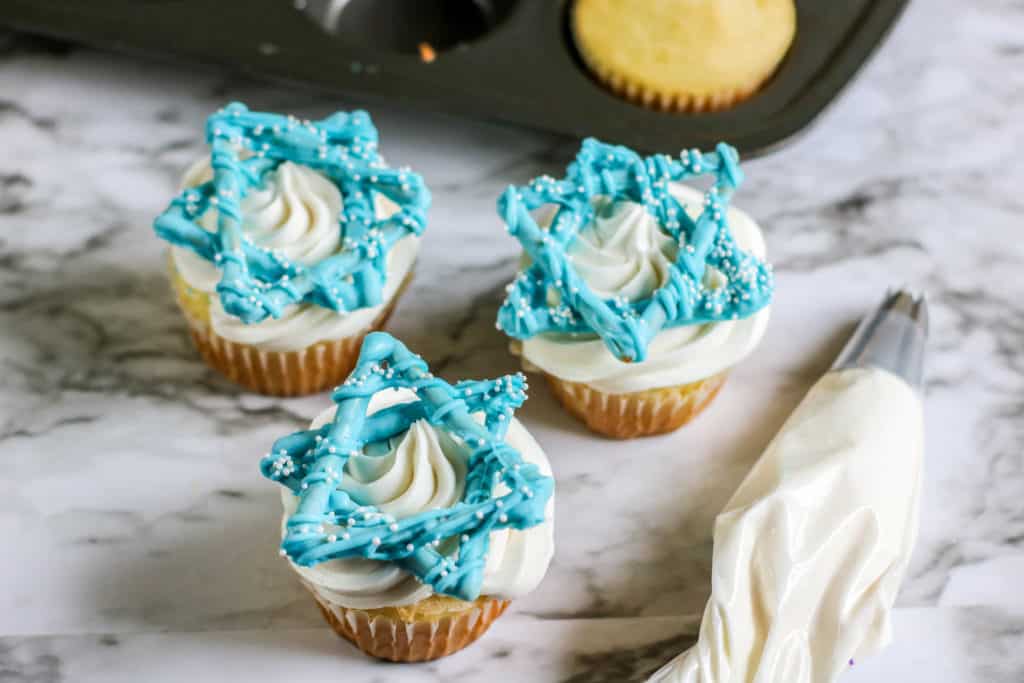 Chag Sameach (have a happy holiday)!