Why You Don't Need To Share Your Amazon Password With Your Teen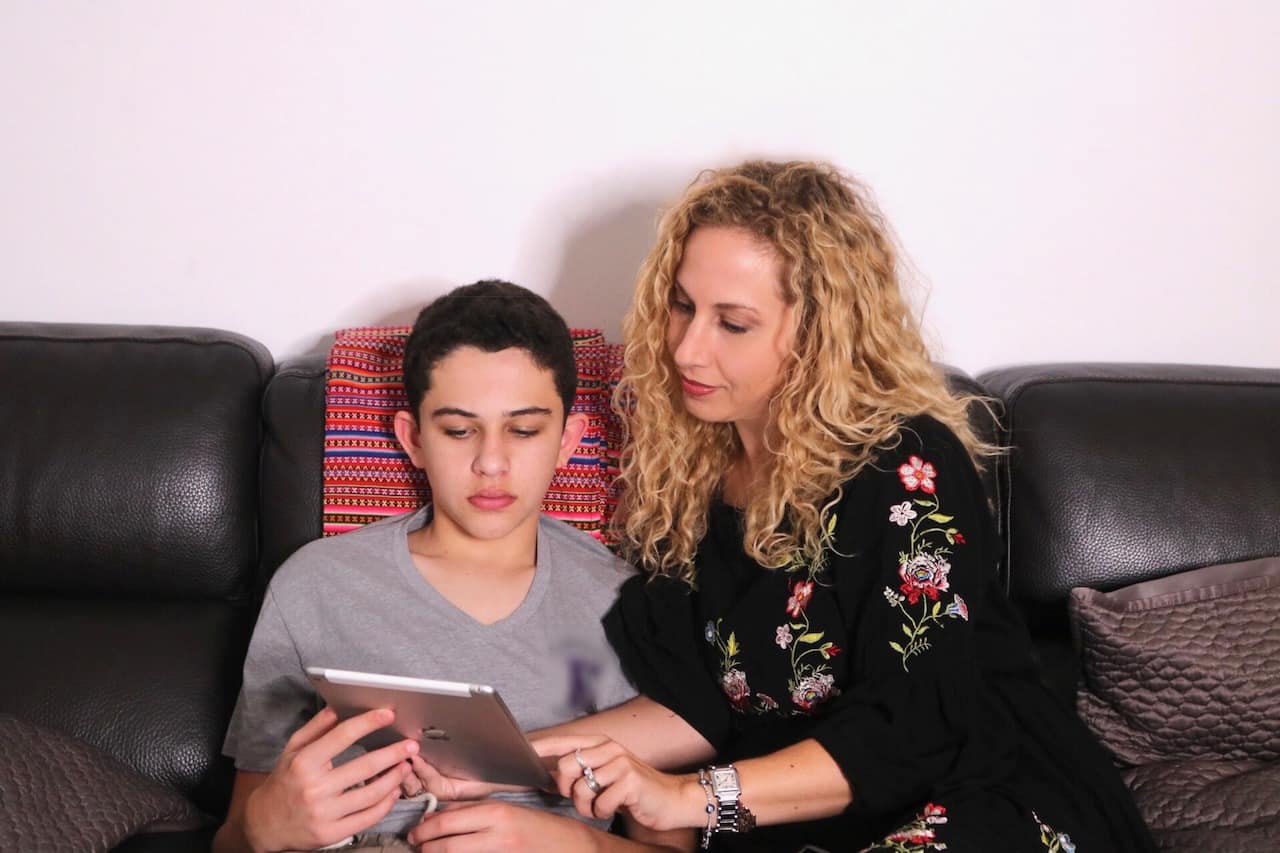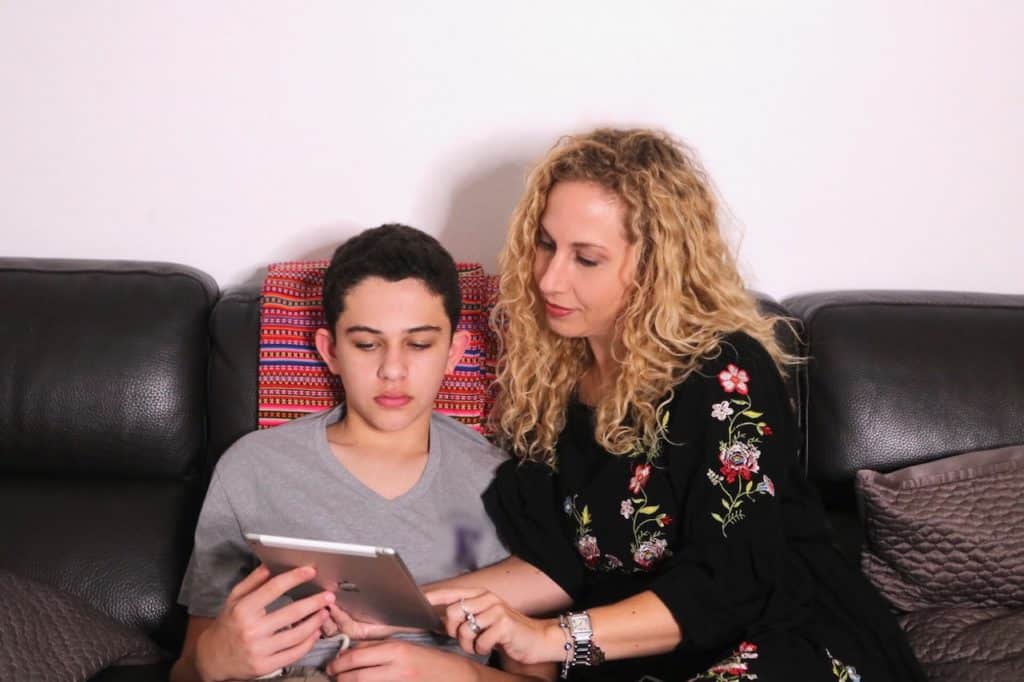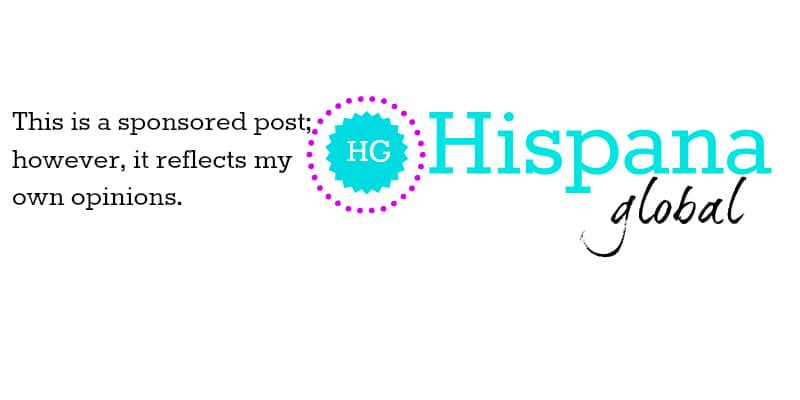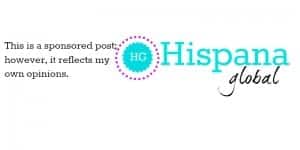 For many busy parents, like me, Amazon Prime is not only convenient, but sometimes it can be a lifesaver when your child needs specific supplies for a project, requires something that is sold out at local stores, or you simply have to have an item in 48 hours. If you travel a lot, again like me, it allows you to buy what your kid wants or needs without even being in the same city.
Now that my oldest son is 15, he's become more independent. Over the summer he needed books for school and since we lack bookstores in our area, Amazon once again came to the rescue. But, I found myself sharing my password with my son so he didn't have to chase me down to purchase the books. Honestly, I trust my son, but if I had the choice, I would rather not share my login info with him.
Well, it's like somebody read my mind. Amazon just launched a new way for teens to shop. You can now create a separate login for your teenager, but he or she can still enjoy select Prime benefits, including Free Two-Day Shipping and Prime Video streaming (you can set parental controls on what they watch). This does not mean they can simply charge whatever they want to your credit card. You still get to approve their orders, or if you prefer, you can set a spending limit so you don't have to review every single item they want to order.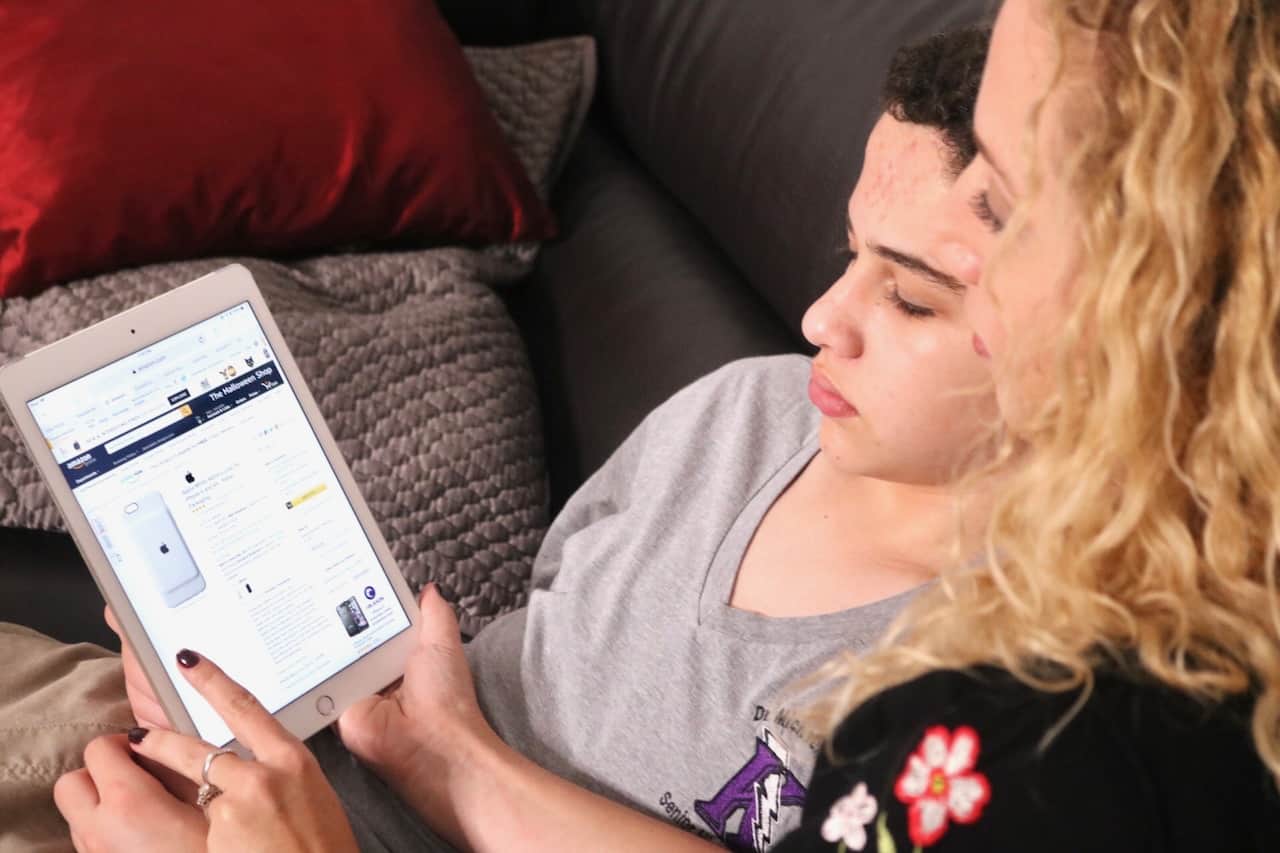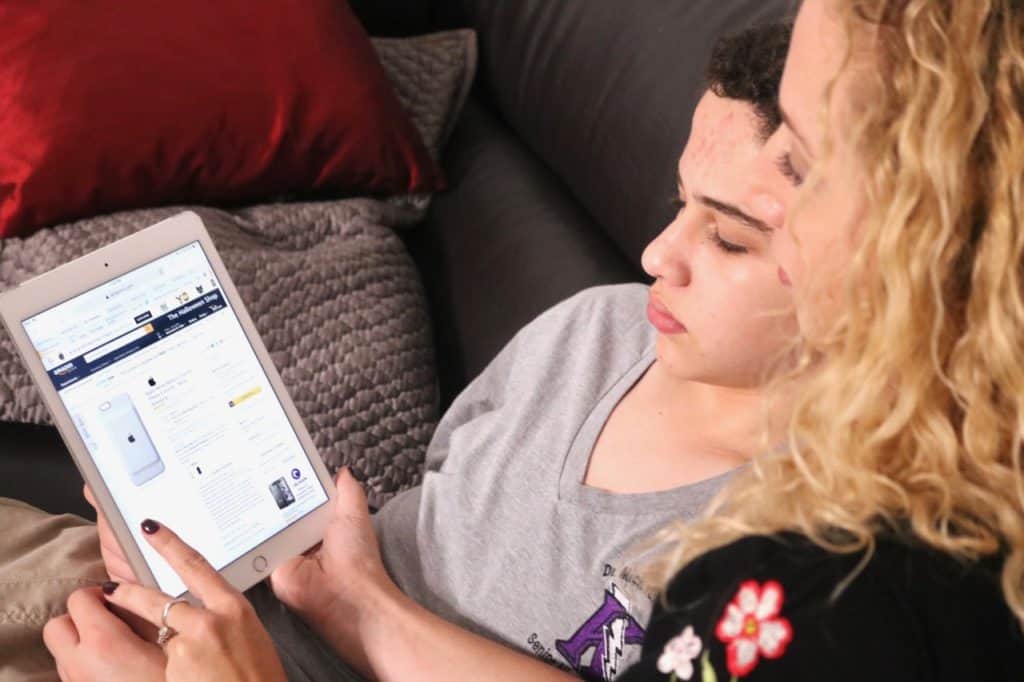 How does Amazon work when you have a teen?
As part of my ongoing collaboration with Amazon, we tested the new experience for teens with my son. We loved it! It was seamless. I sent my son an invite to join via his cell phone, he registered and chose a password, and then I reviewed the basic settings. I prefer to get an alert whenever he wants to order something and he can actually explain why he would like to purchase it. After you approve the item(s), the order goes through and you can track it just like any other Amazon purchase.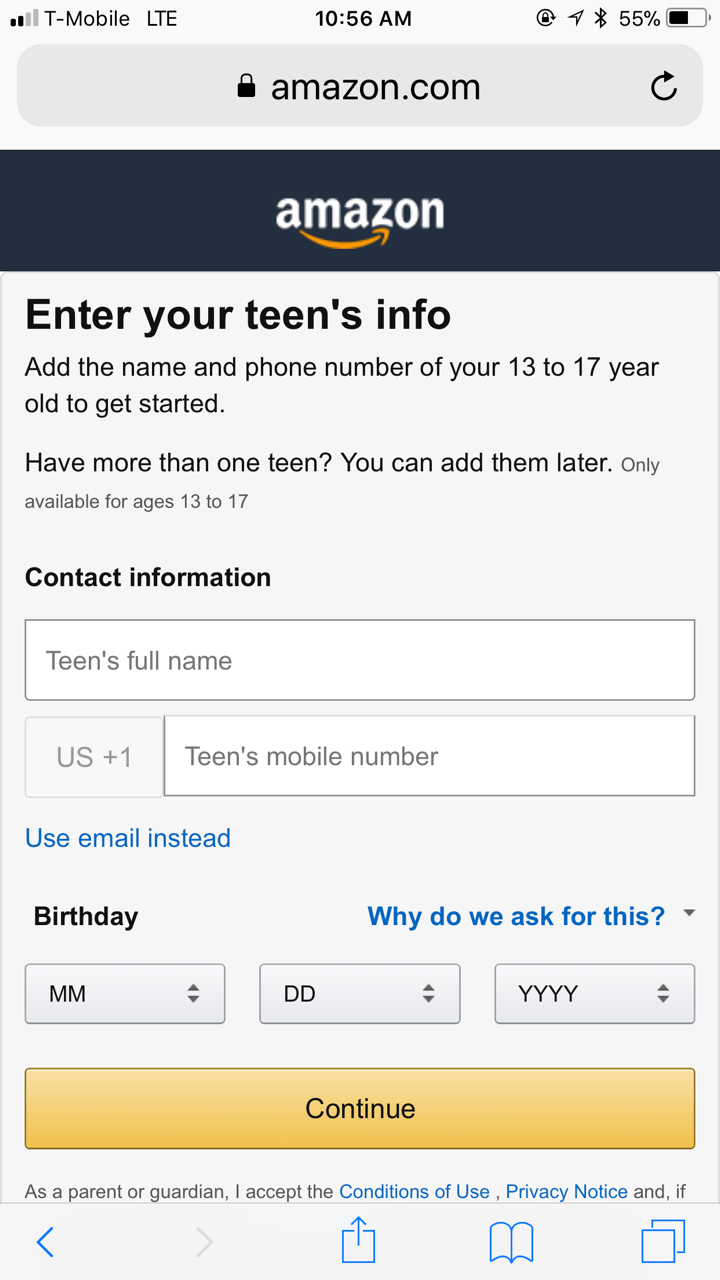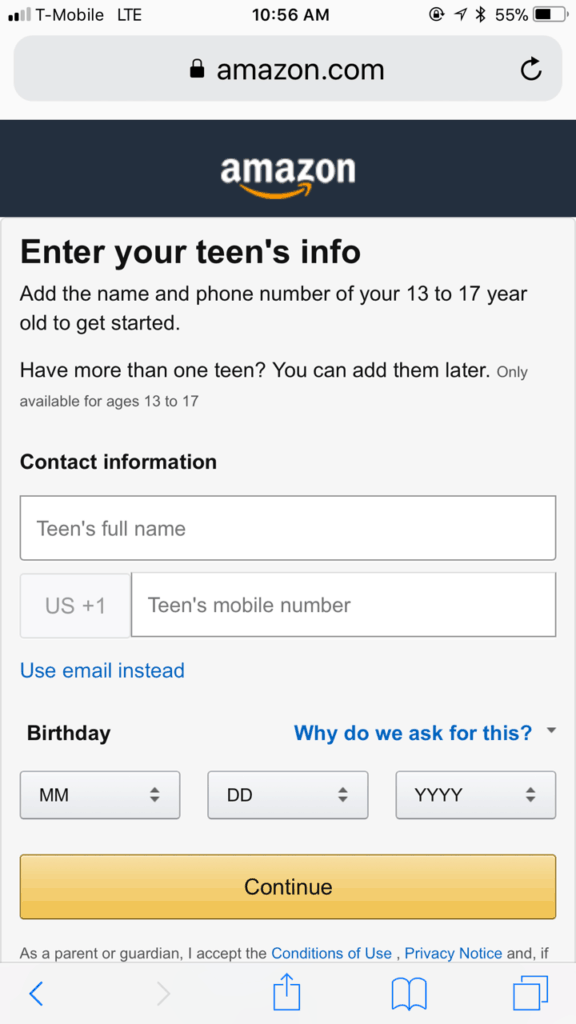 To test his new independent login, I gave my son a budget of $100 to spend on something he needed. He has been complaining about his cell phone's battery for months so it did not surprise me when I got a message from him requesting my approval for an iPhone battery charging case. I was pleasantly surprised that he found it for $10 less than the retail price. Since he still had some money left over, he also requested to order a laptop case to protect his computer. He came under budget but forgot to add the tax, so technically he was a few dollars over budget, but I decided to let it go after we discussed how you need to consider all costs (like shipping and taxes) before you purchase anything.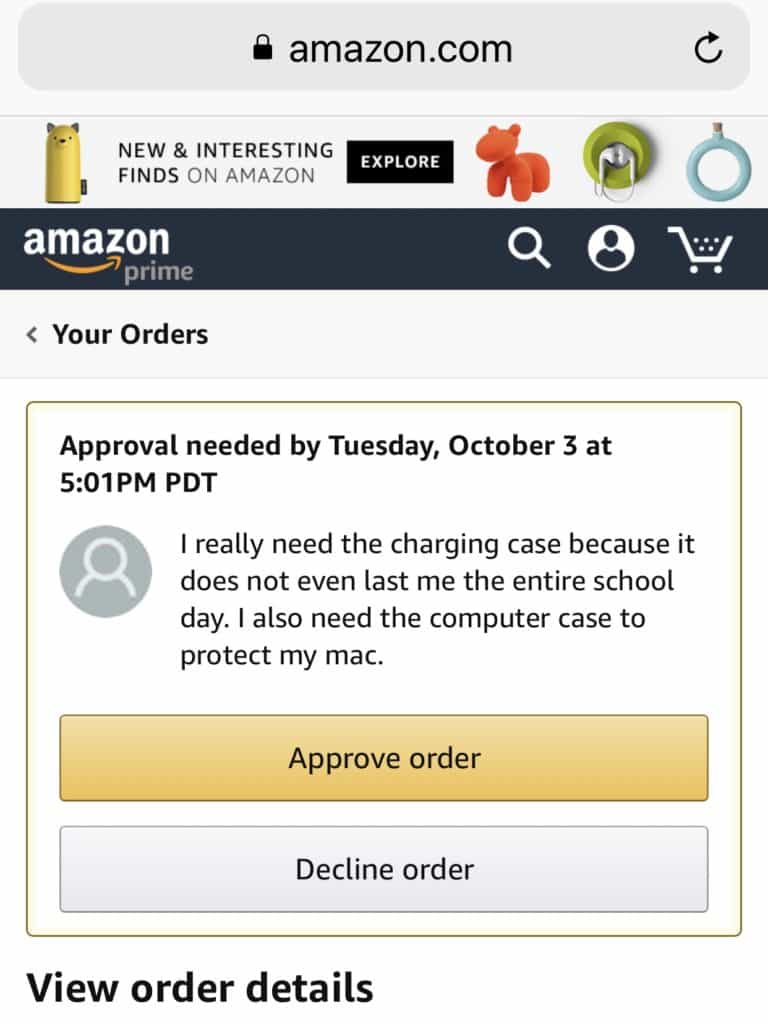 Aside from the convenience of using one account with different logins, I believe each order allows us to talk with our teens about money, budgeting, and remembering the differences between needing and wanting something. After all, once teens graduate from high school, they will need those skills more than ever.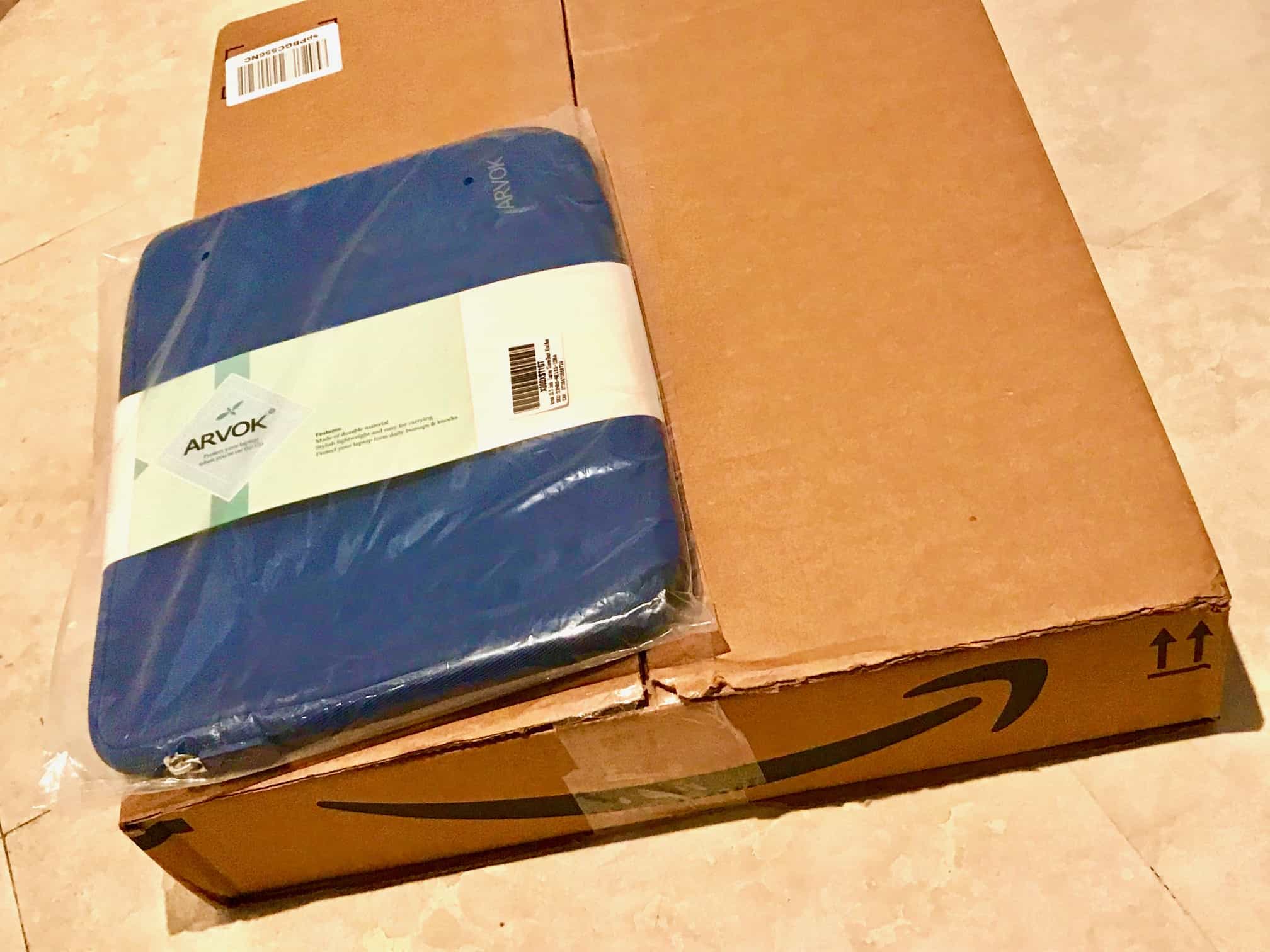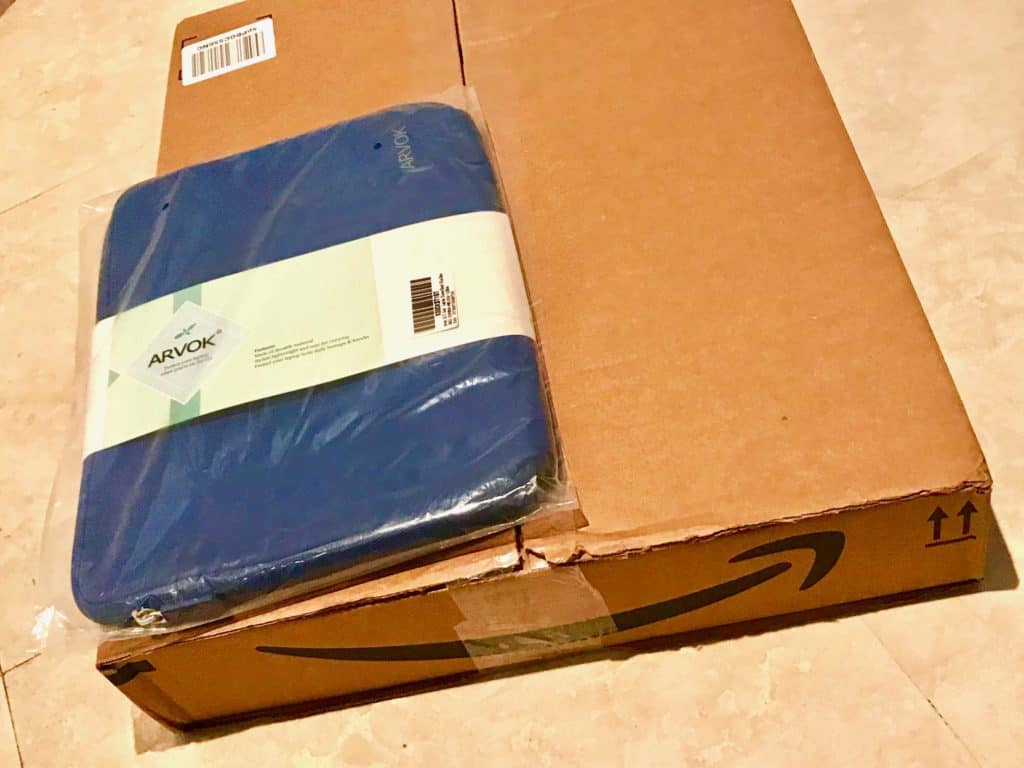 Check out https://www.amazon.com/forteens to get started.
Disclosure: this post is sponsored by Amazon but all opinions are my own.