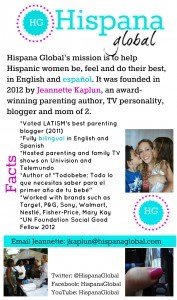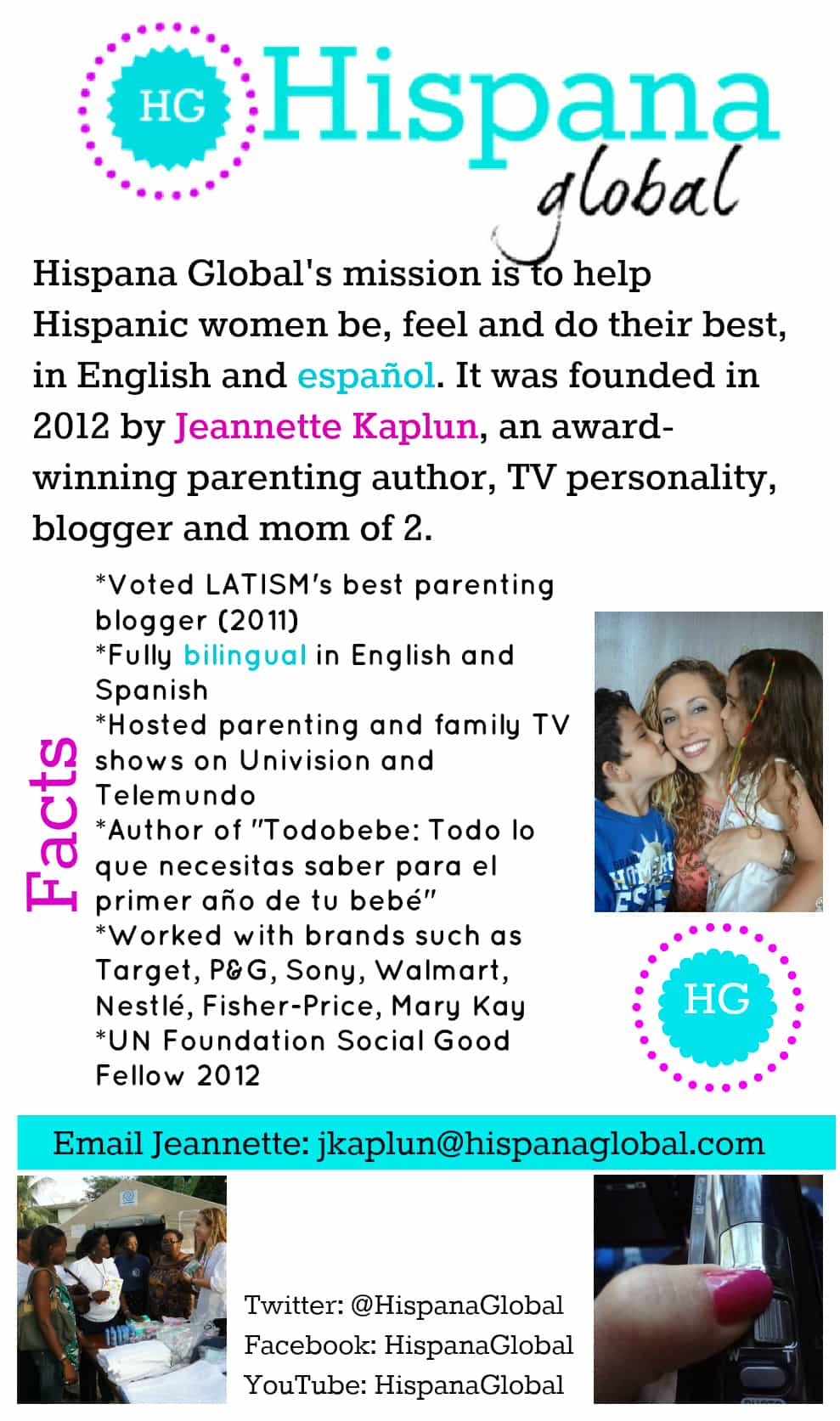 Hispana Global is so much more than a blog. We offer strategic communications services customized to your needs and goals when you want to reach Hispanic women in both English and Spanish. Hispana Global was founded by a bilingual and bicultural Latina, so you can rest assured that your message will truly be understood by your audience and that all campaign materials will be executed by native English and Spanish speakers.
No campaign or project is too big or too small. Depending on your goals, we can also reach out to other influencers to amplify your voice.
We specialize in:
Social media outreach in English and Spanish via Twitter, Facebook, Instagram and Pinterest
Culturally relevant content
Branded integrations via video and sponsored posts
Integrated marketing and communication strategies
Community management
Press materials creation in English and Spanish
Social Media Profile

Hispana Global accepts products for reviews, provided the brand or agency will pay for return expenses.
For more information, send us an email to info at hispanaglobal.com.
Hispana Global's Guest Post Policy
Hispana Global is not accepting unsolicited guest posts. We do not accept "guest" posts with follow links, so don't even try pitching us those, either.