What I Wore: Fit And Flare Dress For My Latest TV Segment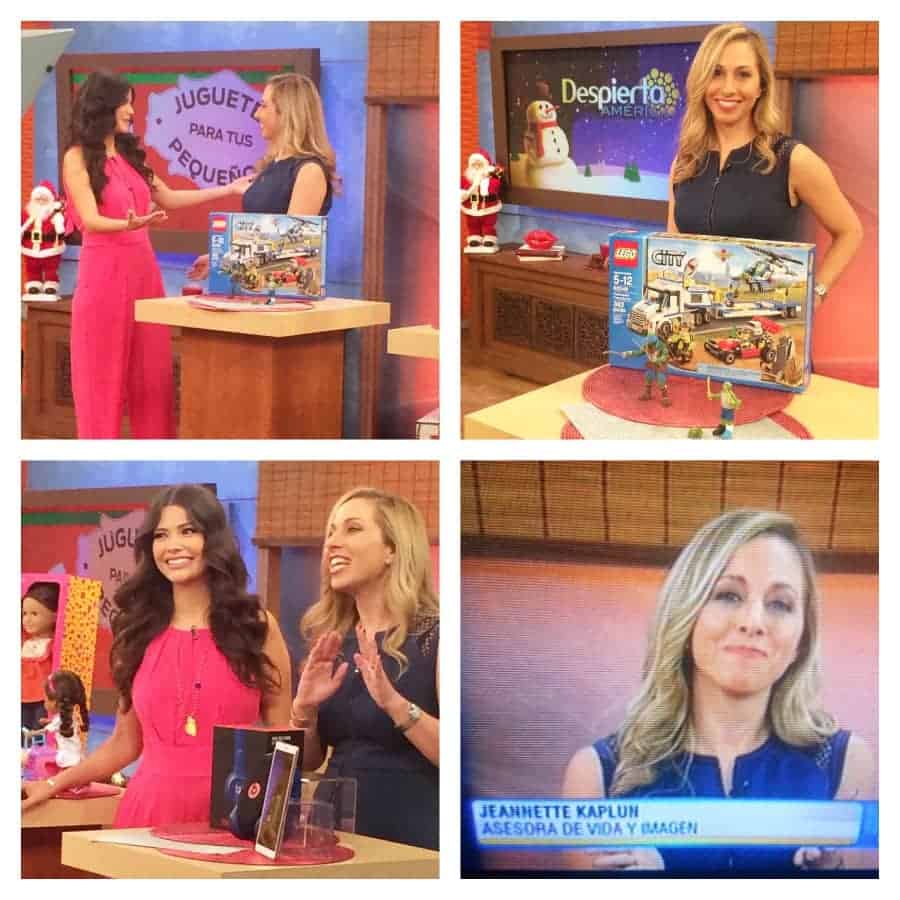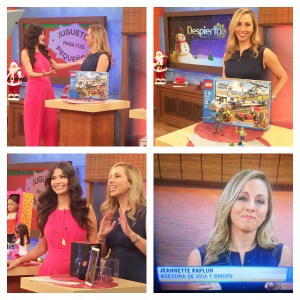 Although I am not a fashion blogger, I love looking chic and fashionable. For my latest TV appearance I wanted to look festive but not distract from the tips and trends on holiday toys that I was going to share. When I posted my outfit on Instagram, many friends asked me more information about what I was wearing, so I decided to write this post with what I wore (and even did a colage on Polyvore for my friend Beth) with all the details.
The dark teal textured dress I was wearing was a fabulous find from designer Rebecca Taylor, purchased at Nordstrom. The fit and flare shape is perfect for curvy and hourglass shapes, since it defines the waist and then skims the hips. The petrol color is a great alternative to plain old black or navy, which tend to be my go-to dark colors. It has a zippered front, so you can make it look more conservative (which I did for my LATISM panel in Anaheim, CA a couple of weeks ago) or you can open it up a bit to make it a bit sexier (which was the case for my TV segment on Univision's Despierta America show). Here's the link in case you want to check it out.
Although I am a big fan of statement necklaces, this time I decided to forgo them. First, a necklace can rub into the mic so you need to pick one carefully. Second, I did not want the necklace to compete with the neckline of the dress. Instead, I accesorized with a sterling silver bangle I just purchased last week at Tous. It's called rosa d'abril (April Rose) and I fell in love with it as soon as I saw it. You can find it here.
To finish the look, I chose metallic platform sandals. Despite their height, they are very comfortable to walk in and I love how they elongate my legs. Specifically, these are Yves Saint Laurent Tribute sandals that I have had for quite some time (purchased on sale) and combine pewter, silver and gold, so they are especially versatile. You can find a similar color here. However, there are many other more affordable options, such as this beautiful pewter sandal.
I hope you liked what i wore for my TV segment! If you want to find out more details about other of my outfits, just let me know here,  on Facebook, Instagram or Twitter.