My wish on #dayofthegirl: more education for all girls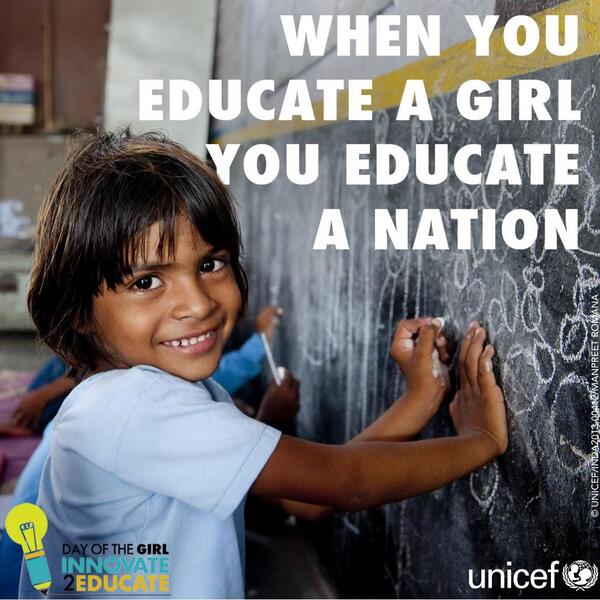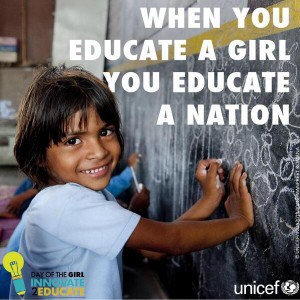 Every single day I realize more and more how fortunate I am because my parents did everything they could to ensure I had a great education. Too many girls aren't as lucky as I was. Approximately 31 million girls don't go to school nor receive any kind of education. That number is mind-boggling and it shocks me.
As a mom of a girl, I have never even questioned myself about whether I want to give her the best education I can. It's a given. I want my daughter to be independent, to be able to open doors to live a full life, to develop her intelligence and her talents. I want her to know that a woman can make her dreams come true. That her curiosity and love of learning can take her very far. That she has a right to try to make her dreams a reality.
I know that many moms cannot even afford themselves the luxury of thinking that way and it makes me angry. Leaving women in ignorance is the way that many husbands or families see is the best path to control girls and make them dependent on a man, so they feel that there only choice is to endure whatever cards they are dealt.
In Haiti I saw how differences in access to education affects the lives of women and girls. Many families cannot afford to send their children to school so they end up choosing their sons. The problems is that the women I met during my trip are the ones keeping their families together, even in the midst of terrible conditions in the camps. If they would have had an education they could have given their children a better life. They have done the best they can in their circumstances, but without the tools they desperately need to get a better job, they are stuck in the vicious cycle of poverty.
That's why today I am using my voice to create awareness abouth the International Day of the Girl, created by the United Nations. I hope that more people will join us, finding innovative ways to offer more educational opoortunities for the girls who are not going to school and by also telling our governments it is time to stop ignoring the women of tomorrow. We need to give our girls the tools so they can build their own future.
Even Katy Perry has joined forces with UNICEF!