Why Queen of Katwe Is A Must-See Movie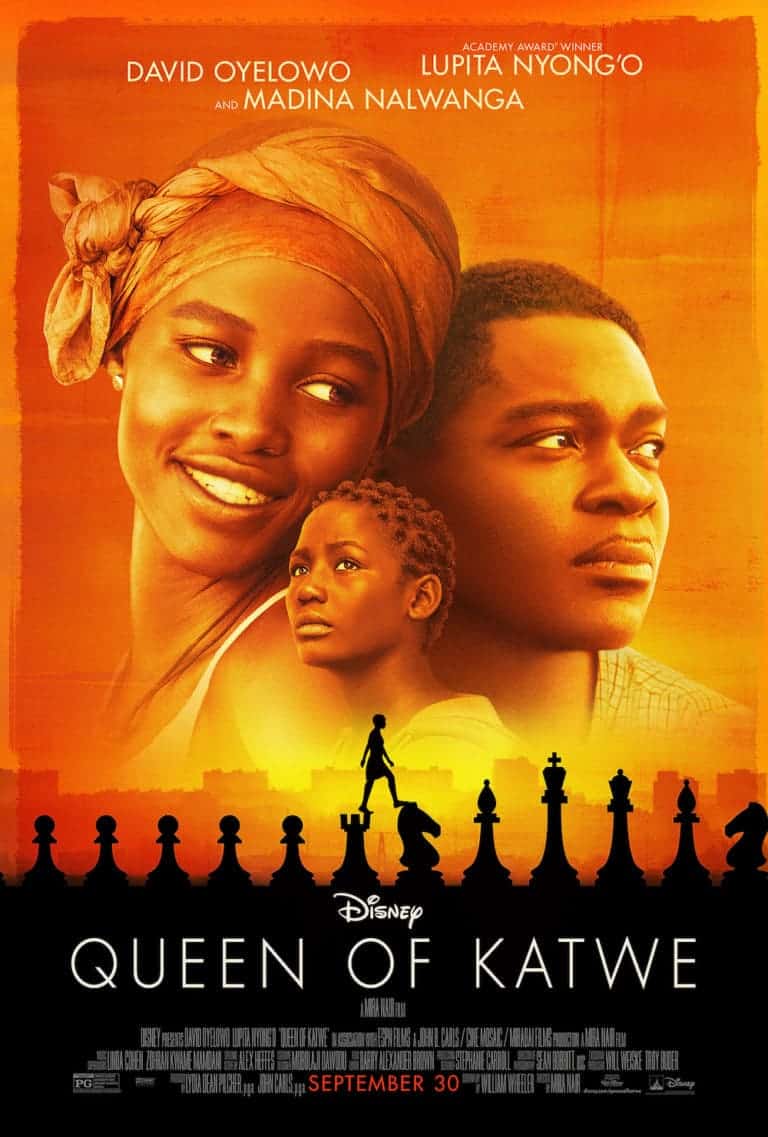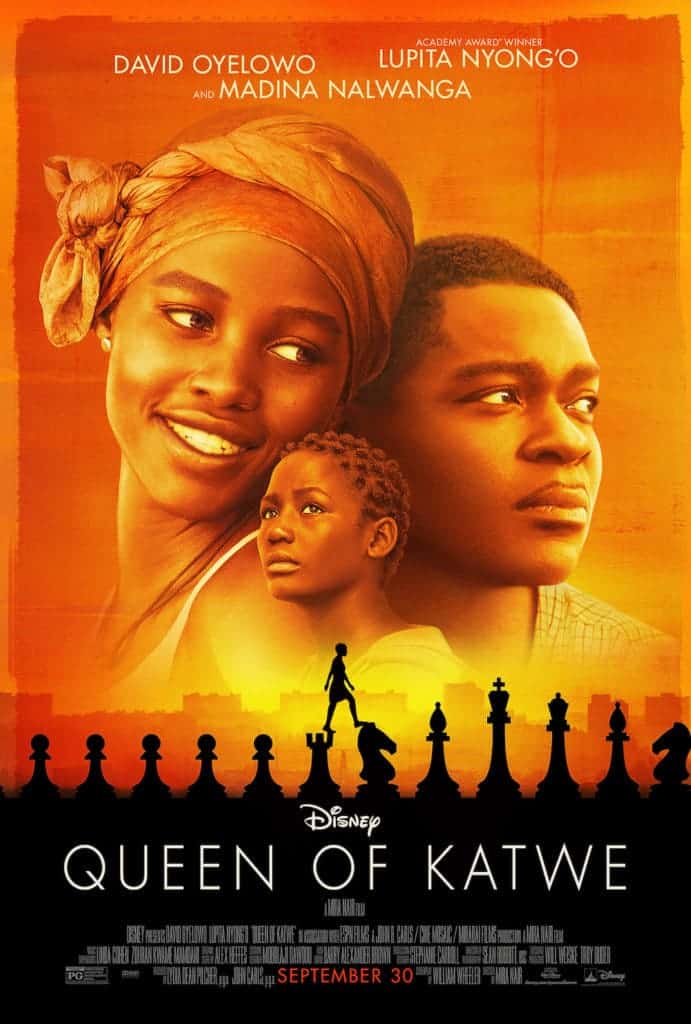 If you need to feel inspired, you must see Disney's latest movie Queen of Katwe. Directed by Mira Nair and starring Lupita Nyong'o and David Oyelowo, this film is based on the incredible true story of a young girl from the streets of rural Uganda whose world rapidly changes when she is introduced to the game of chess. It will move you profoundly while showing you the struggles so many go through without losing their joy, so bring some tissues!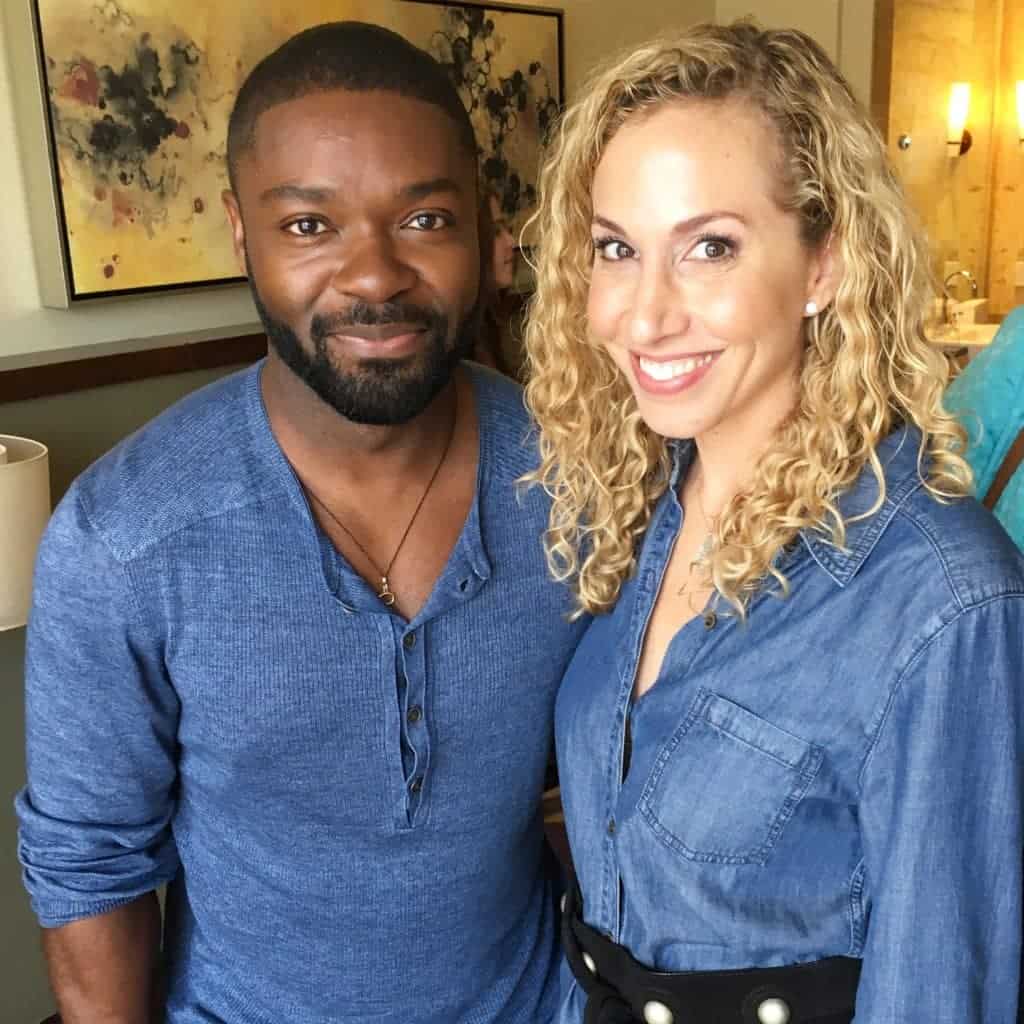 David Oyelowo once again knocks it out of the park with his performance as Robert Katende, a soccer player turned missionary who teaches local children chess. "Chess is very much a metaphor for life. You need patience to play that game well. You need to read your opponent. You need to think several moves ahead. So, he is kind of a perfect person to teach these kids not just the game, but that philosophy in life," he says during an interview at the Mandarin Oriental hotel in Miami, Florida.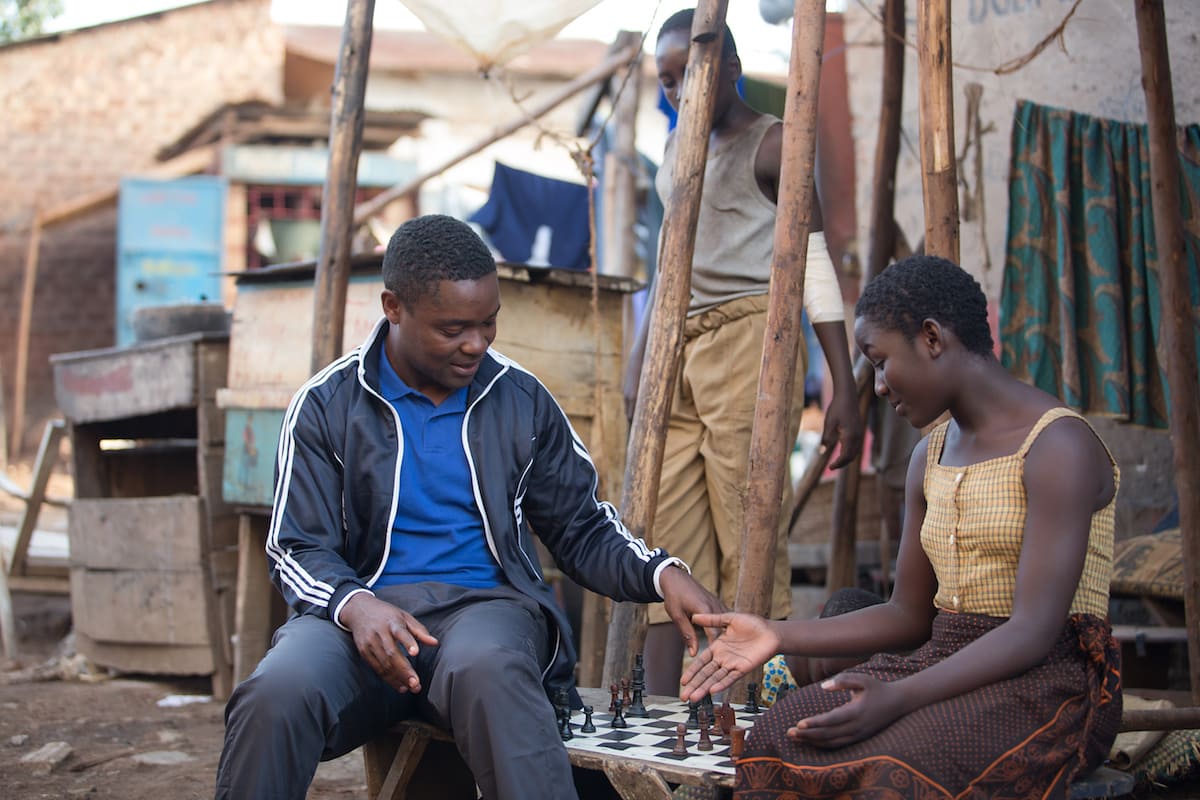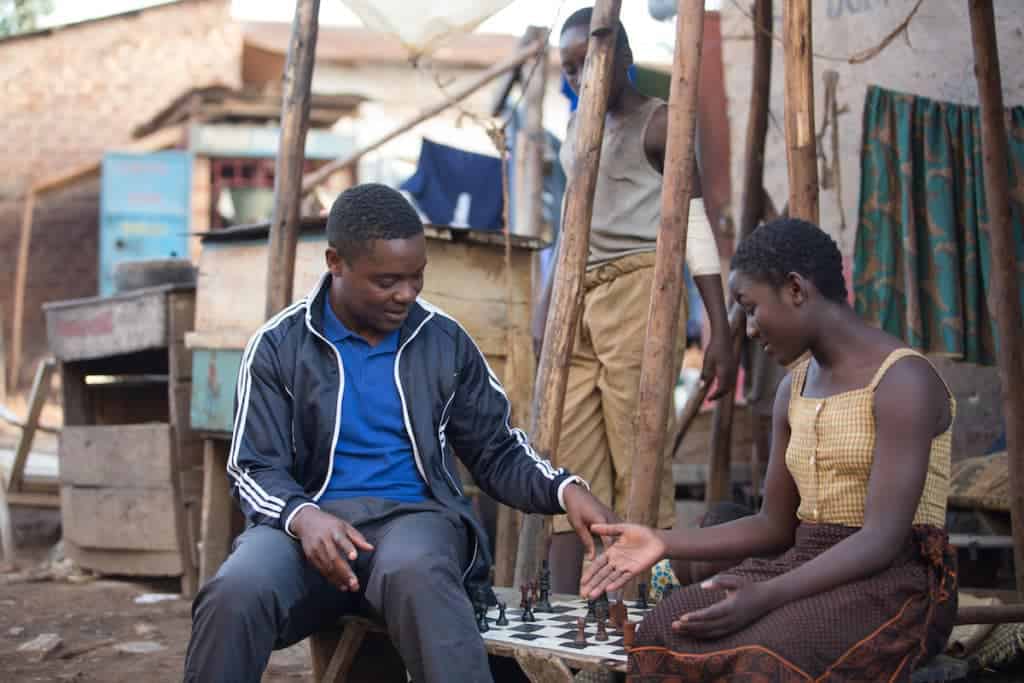 What's remarkable is how a girl named Phiona, who has no access to education, finds a way to feel empowered and succeed against all odds. "The most touching moments for me were those scenes with Phiona, or I should say Medina who is playing Phiona. Because in that moment, I was talking to my daughter," explains Oyelowo. "I am talking to any young woman who has a dream and a goal and is disenfranchised." Actually, those scenes will inspire anybody at any age to fulfill your potential.
That's why I highly recommend this movie. It's not the typical Disney film but once you see it, you realize it's an incredible story that the world needs to know about. Uganda is so much more than poverty, medical challenges and lack of opportunities. "Yes, there is real poverty. The levels of HIV there, you know are still very high. The level of teenage pregnancy is very high. There are so many challenges. But the thing that you walk away with is the amount of joy they still managed to have in the midst of all of this. I just think, for us in the West, considering how much we have, and how depressed we can often seem, it's so inspiring to me," says Oyelowo, who previously portrayed Dr. Marin Luther King Junior in "Selma."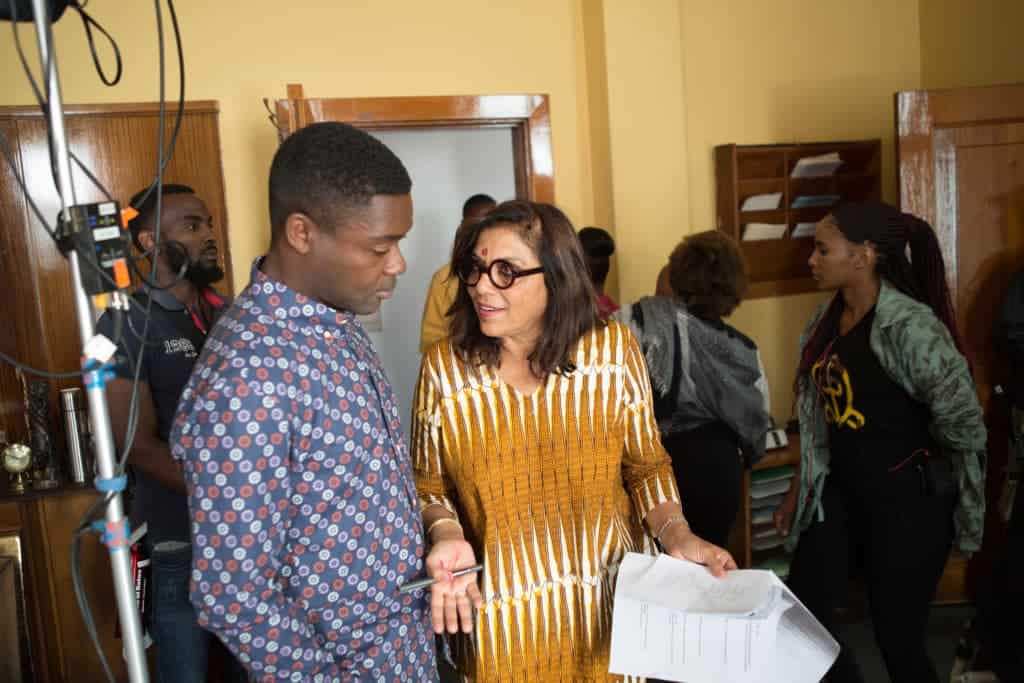 I asked him about how working with female directors such as Mira Nair andAva DuVernay, has influenced his career. "I am just really upset with the fact that it is still a talking point. It really shouldn't be," he shares. "But I understand why it comes up. Because it is so anomalous. It is so rare, and it just shouldn't be. I didn't specifically go looking to work with female directors. I am just always looking to work with great directors, and these women are just phenomenal at what they do." That is why as a producer he actively sought two female directors for the films he was producing, such as Queen of Katwe. "I figure, if you are not part of the solution you are part of the problem," states David Oyelowo.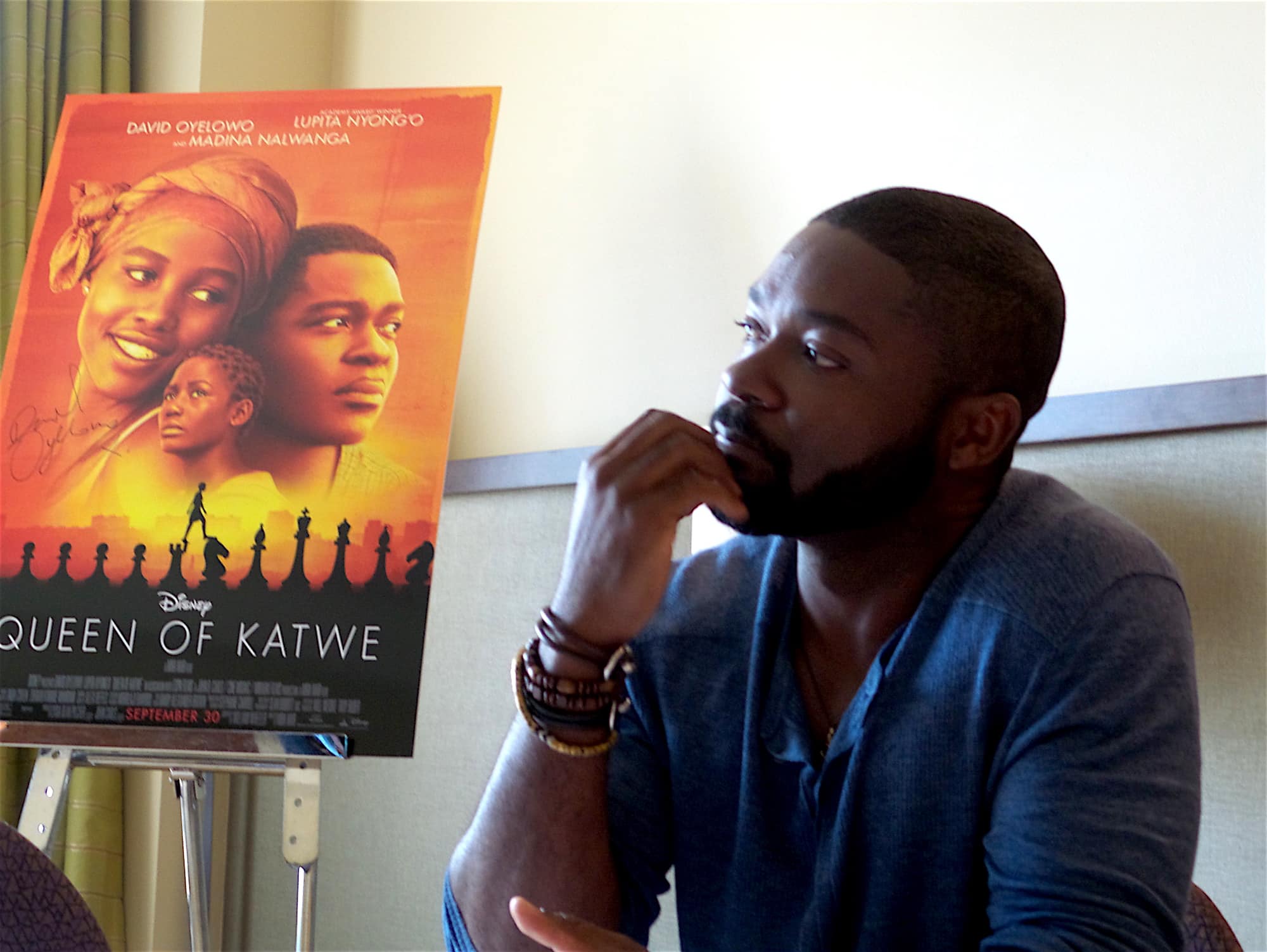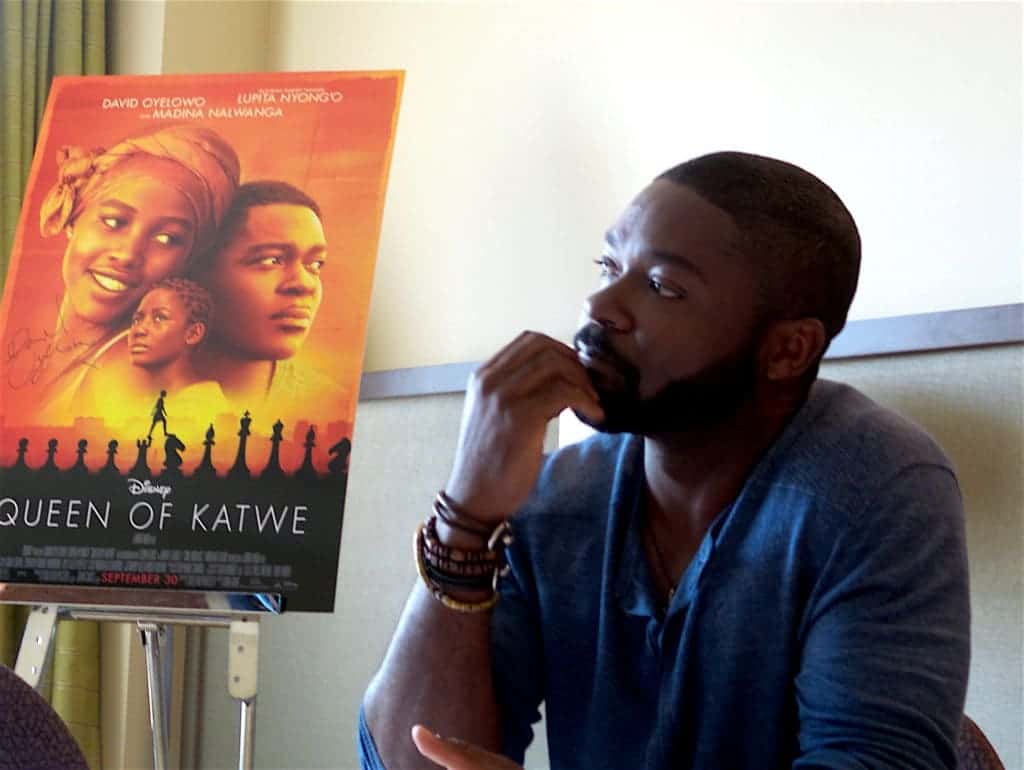 "There has to be more of it. There has to be more women directing as well. This film I don't think would be focusing on the female character if it would be directed by a man. I think that my character would be the protagonist," says Oyelowo.  "Who is telling those stories I think is important as well."
What Queen of Katwe is about
Directed by Mira Nair from a screenplay by William Wheeler, "Queen of Katwe" is produced by Lydia Dean Pilcher, p.g.a. and John Carls, p.g.a. with Will Weiske and Troy Buder serving as executive producers. The film stars Golden Globe® nominee David Oyelowo, Oscar® winner and Tony Award® nominee Lupita Nyong'o and newcomer Madina Nalwanga.
For 10-year-old Phiona Mutesi (Nalwanga) and her family, life in the impoverished slum of Katwe in Kampala, Uganda, is a constant struggle. Her mother, Harriet (Nyong'o), is fiercely determined to take care of her family and works tirelessly selling vegetables in the market to make sure her children are fed and have a roof over their heads. When Phiona meets Robert Katende (Oyelowo), a soccer player turned missionary who teaches local children chess, she is captivated. Chess requires a good deal of concentration, strategic thinking and risk taking, all skills which are applicable in everyday life, and Katende hopes to empower youth with the game. Phiona is impressed by the intelligence and wit the game requires and immediately shows potential. Recognizing Phiona's natural aptitude for chess and the fighting spirit she's inherited from her mother, Katende begins to mentor her, but Harriet is reluctant to provide any encouragement, not wanting to see her daughter disappointed. As Phiona begins to succeed in local chess competitions, Katende teaches her to read and write in order to pursue schooling. She quickly advances through the ranks in tournaments, but breaks away from her family to focus on her own life. Her mother eventually realizes that Phiona has a chance to excel and teams up with Katende to help her fulfill her extraordinary potential, escape a life of poverty and save her family.
It is rare to find an uplifting movie that is superbly acted and directed, while also managing to inspire you and move you to tears, like Queen of Katwe. Go see it with your children, especially if they tend to complain about going to school. Once they see how difficult it is for so many kids to even aspire to have an education, it might change their perspective.