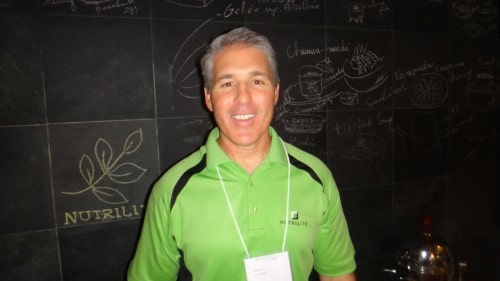 Fitness expert and author of the "10 Minute Total Body Breakthrough" Sean Foy, can really inspire you to get moving with his quick fitness tips that you can start doing now to impact your metabolism and burn more calories. We met Sean Foy in New York City during Nutrilite's #PackMoreHealth event, where bloggers learned basic things they could do to feel better and improve their health.
What was great about Sean Foy's advice is that he kept it real. I know I should exercise, but I don't. Instead of judging or chastising me, he was very clear on just trying to motivate me to start moving more. Even if it means taking a break from my computer every hour for four minutes. As simple as that. Honestly, who can't find four minutes every hour to stretch, get up and move a bit?
If you're still not convinced that something so basic can have a huge impact, watch this really brief video with his quick fitness tips. It's about a minute long but packs great tips from Sean Foy. As he says, the best exercise is the one you actually do. I hope you get inspired to be healthier and more fit!
Disclosure: I met Sean Foy while I was taking part of Nutrilite's #PackMoreHealth event in New York City as part of a sponsored campaign by Amway and Latina Bloggers Connect. All opinions are my own.